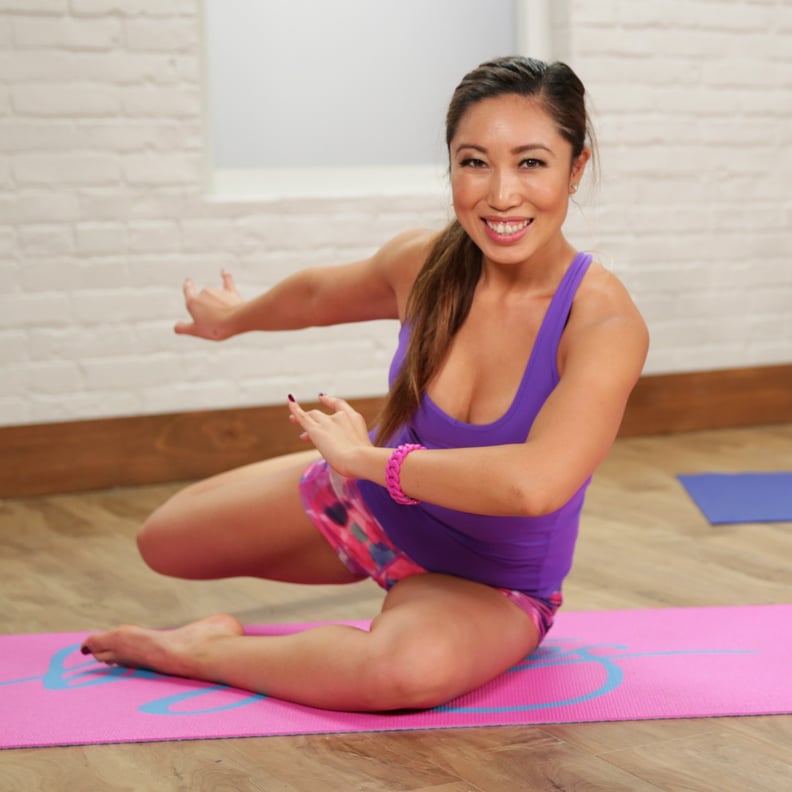 Blogilates creator and YouTube star Cassey Ho is one of our favorite trainers and the queen of at-home Pilates. She's been making these incredible tutorials and workouts since the dawn of YouTube, so we decided to pick our favorite 15 from her massive library of fitness videos. Enjoy!
6 Minutes to Sexy Arms
Who doesn't want sexy arms in six minutes? Sounds like a bargain deal to us. In Cassey's signature six-minute format, you'll use your own bodyweight to tone and sculpt.
5 Best Exercises to Flatten Your Lower Belly
Activate the lower part of your rectus abdominis (six-pack zone!) without even getting off the floor.
3 Moves For Your Best Abs Ever
These three moves KILL. It may seem simple, but you're going to feel an intense burn through your entire core.
What Makes You Bootyful Butt Challenge
This One Direction-themed video is equal parts nostalgia and booty burn. Get ready for bridges . . . lots of bridges.
Victoria's Secret Model Ab Workout
Whether you're trying to get runway ready or you're just trying to build some midsection strength, this upbeat ab workout will help you tone and lean your middle.
7 Minutes to Crop Top Abs
Pilates and HIIT together? This interval workout will have you feeling the burn in the best way with classic exercises like mountain climbers and Pilates staples like the Windmill.
Lower-Belly Flattener
With classic Pilates 100s and fun moves like "Barbie Feet," this is another lower-ab targeter that doesn't even require standing.
Fat-Burning Cardio Warmup
Use this four-minute warmup sequence to get ready for another one of your favorite Blogilates workouts or to just add some good cardio into your day!
6 Minutes to Sexy Thighs
No weights required, just "some willpower" and a place to lay down for this thigh burner.
9 Steps to Splits
Have you always wanted to get into the splits? These nine stretches will help you get there.
6 Minutes to a Sexy Booty
Work that peach with lifting and toning moves that'll leave you sore in the best way possible.
Drive-By Inner Thighs Challenge Workout
Inner thighs can be pesky, but Cassey's unrelenting optimism will power you through this killer (but superquick) workout.
POP Pilates For Beginners
Get to know the basics of the POP Pilates and Blogilates videos with this great introduction for newbies.