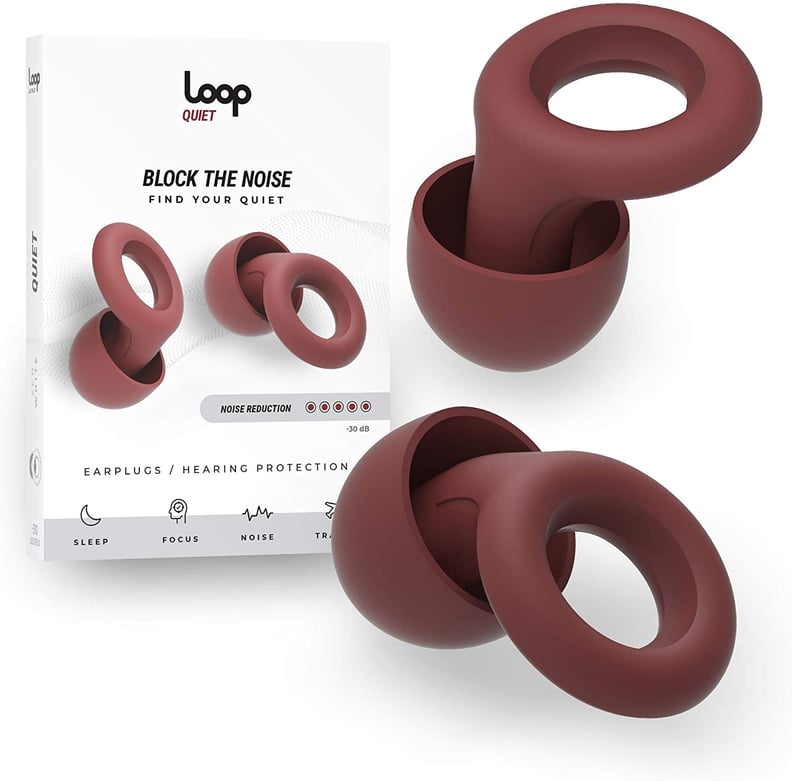 amazon.com
Every editorial product is independently selected by our editors. If you buy something through our links, we may earn commission.
Oh, the ever-elusive good night's sleep. Why is it harder to come by than it should be? Whether it be the loud next-door neighbors, background city noise, or your partner snoring inches away from you, there are noises — loud, obnoxious ones and irritating, tiny ones — that could be a major roadblock on your journey to eight hours of rest. Sometimes we just wish we could just go "Shhhhh!!!" and that would solve all our problems. Alas, that's what earplugs are for.
If you're a restless sleeper or have trouble falling asleep, listen up. Earplugs are equipped to help you fall and stay asleep. Choose from earplugs that help reduce noise to a minimal volume, or cancel surrounding sounds altogether. We searched through customer reviews and ratings, product descriptions, and more to find the best earplugs on the market, and here they are.
01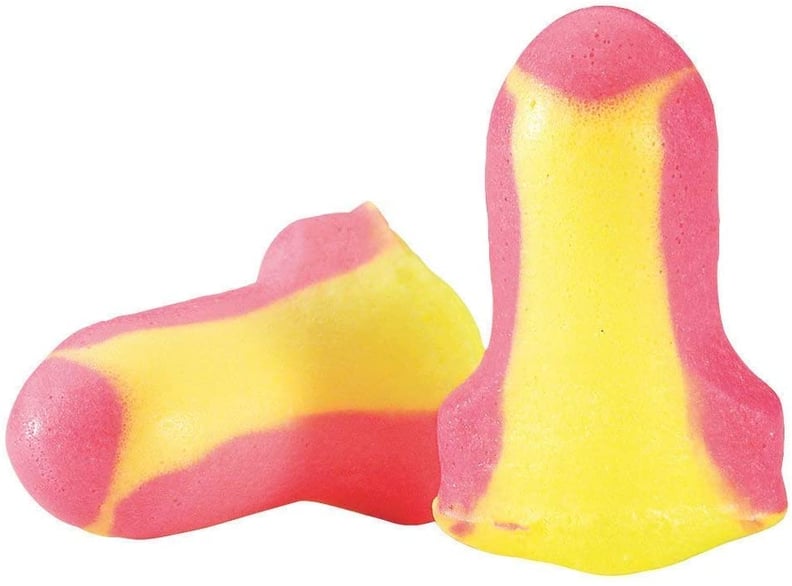 Howard Leight by Honeywell Disposable Ear Plugs
If you're someone who cannot travel without a reliable pair of earplugs, then you need Howard Leight by Honeywell Disposable Ear Plugs ($16, originally $18). Their sleek T-shape design makes them five times easier to remove than other brands. Plus, they're disposable and have a 32 noise reduction rating (NRR). Talk about a traveling staple, right?
02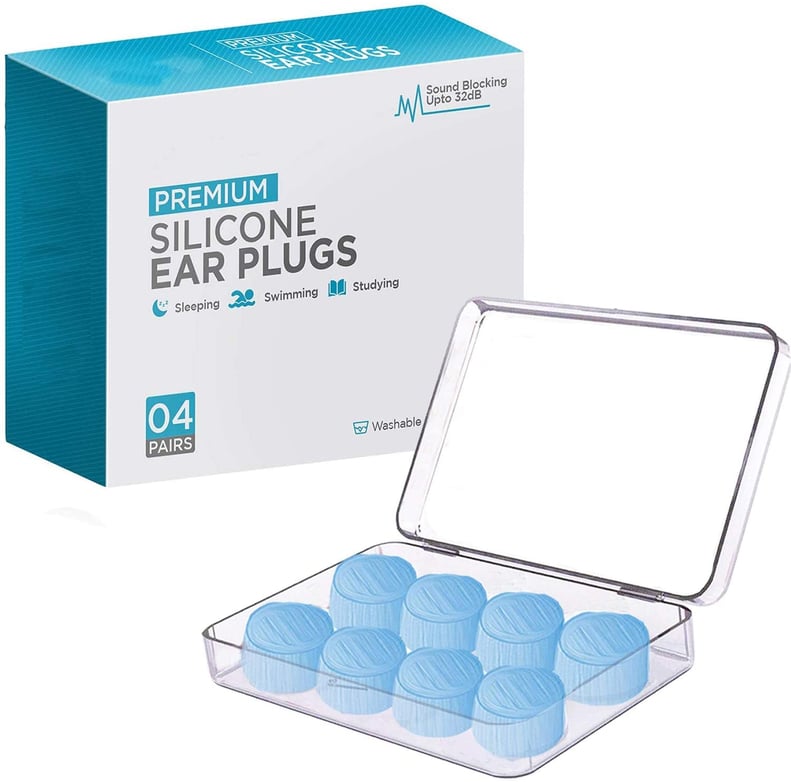 Kuyax Premium Silicone Ear Plugs
Hey, side sleepers! With no odd ear-wings or grips sticking out, the flat, thin design of the Kuyax Premium Silicone Ear Plugs ($13, originally $20) is just for you! The sleep plugs have a 32 NRR for a guaranteed peaceful and soundless sleep. They're also BPA-free and can be worn more than once, which we love to see.
03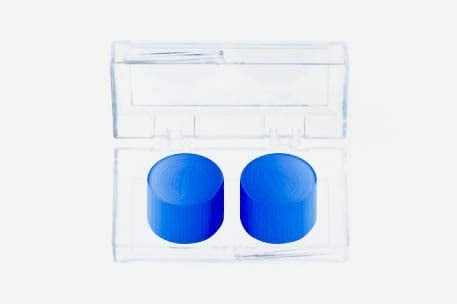 Mighty Plugs
Advertised as "your best night-time noise cancelling sleep buddies," Mighty Plugs ($10) are military-grade earplugs. So, for those who share a bed with a partner who snores, we highly recommend grabbing a pair before they sell out. The "pillow soft" plugs are made from natural beeswax and average a four-star rating from Amazon customers.
04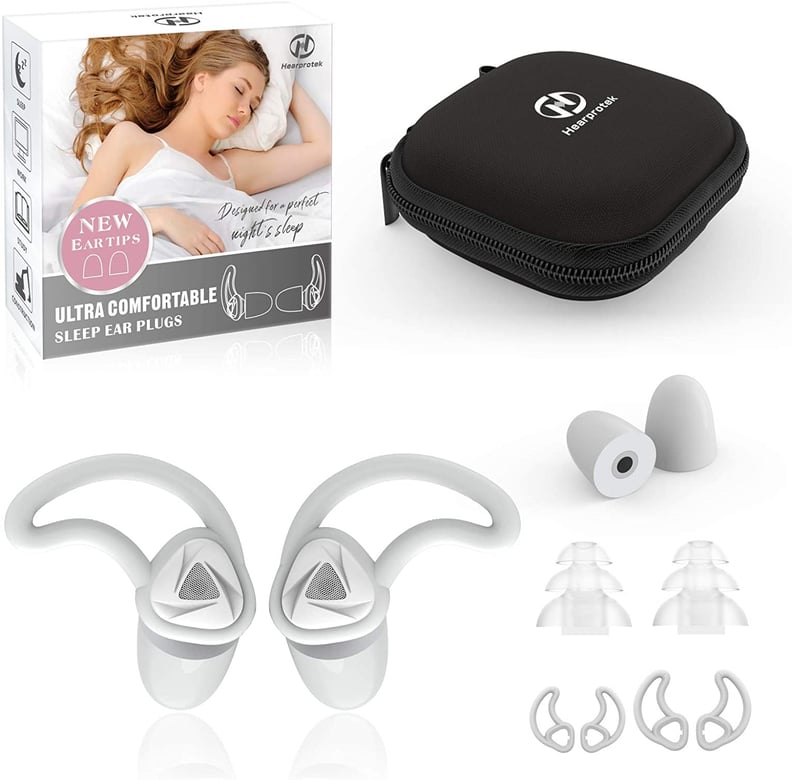 Hearprotek Sleep Earplugs
Hearprotek made a lot of great upgrades to their new Hearprotek Sleep Earplugs ($27). To begin with, the plugs are now made with memory foam tips with 33DB SNR. Plus, they have an ergonomic ear-wing for a secure, snug fit, and when they start to get grimy, you can throw them straight into the wash!
05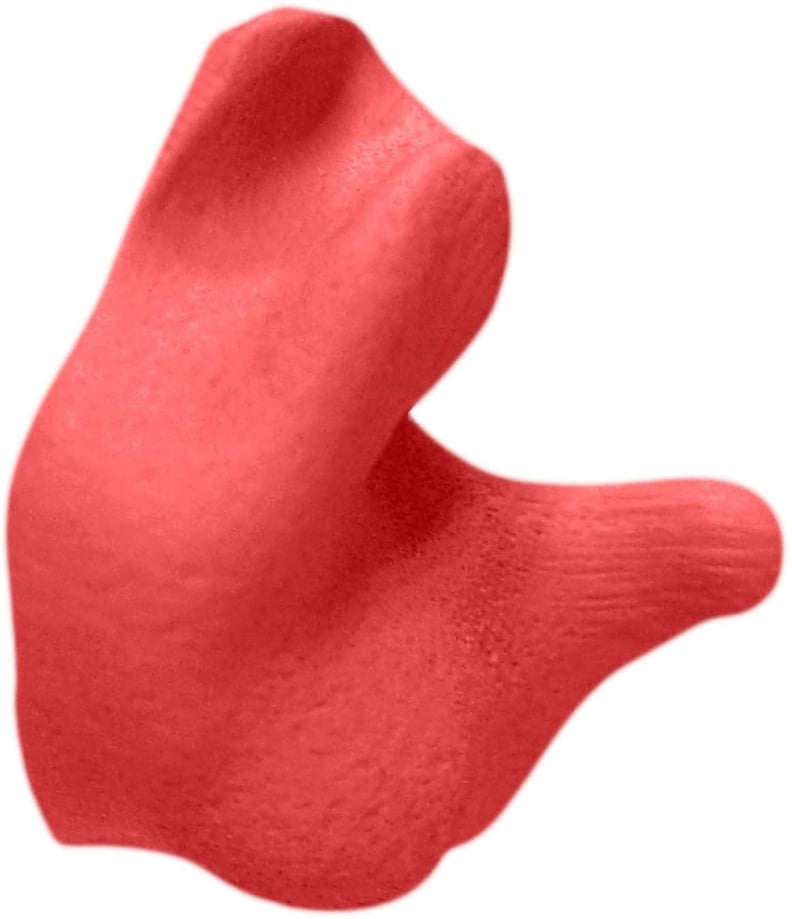 Radians Custom Molded Earplugs
Radians Custom Molded Earplugs ($9, originally $14) are the reason you're told not to judge a book by its cover. Not only are the plugs washable, non-toxic, and hypo-allergenic, but they come in a DIY kit that allows you to mold the silicone to your specific ear canal shape and comfort level. Plus, it only takes 10 minutes to set up.
06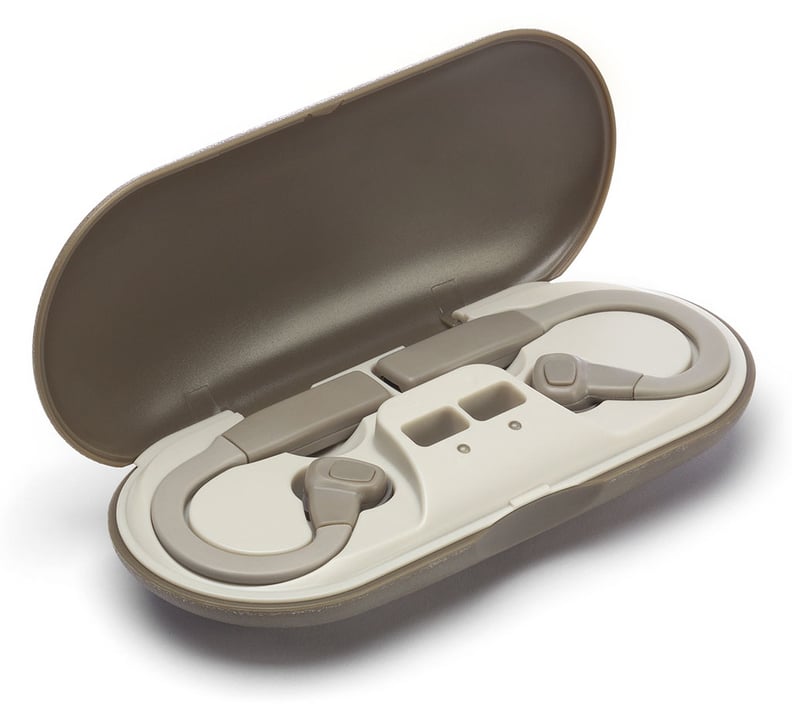 SoundOffSleep Noise Masking Device
Although it's on the pricer side, the SoundOffSleep Noise Masking Device ($100) pays off by using pink noise to help restless sleepers stay asleep. The specific shape of the device is patented, so you really can't find a pair like these anywhere else. Additionally, you never have to worry about the earplugs running out of charge during the night as they have up to 16 hours of power.
07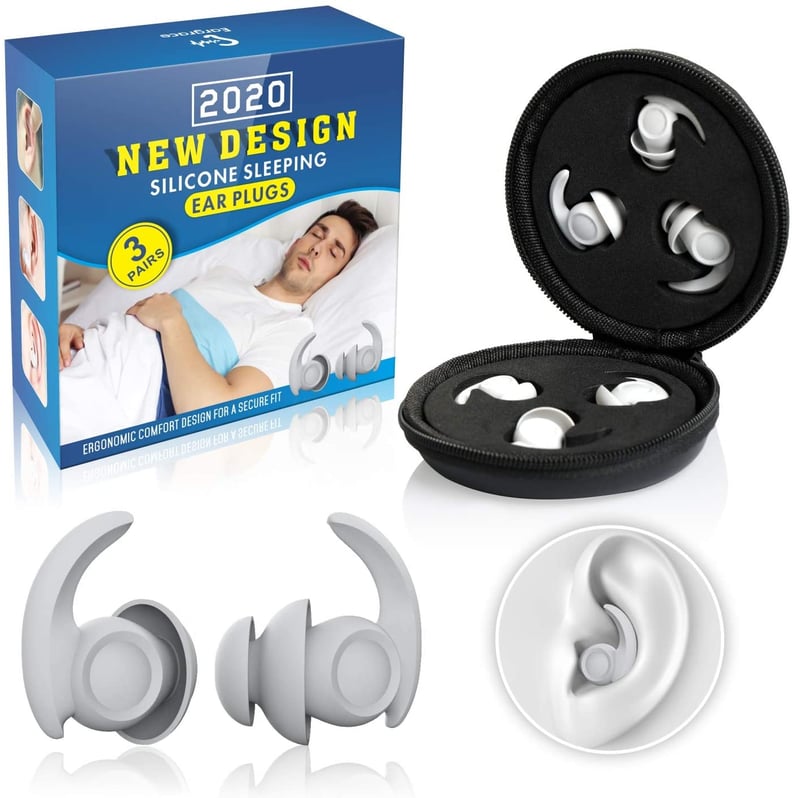 Eargrace Noise Reduction Plugs for Sleep
Eargrace Noise Reduction Plugs for Sleep ($20) might have a lower SNR of 31DB, but their unique design keeps customers coming back. Most earplugs have a cone or T-shaped structure, but Eargrace's oval-shaped plugs were designed to replicate the shape of a human ear canal. This makes them much more comfortable and efficient at blocking noise.
08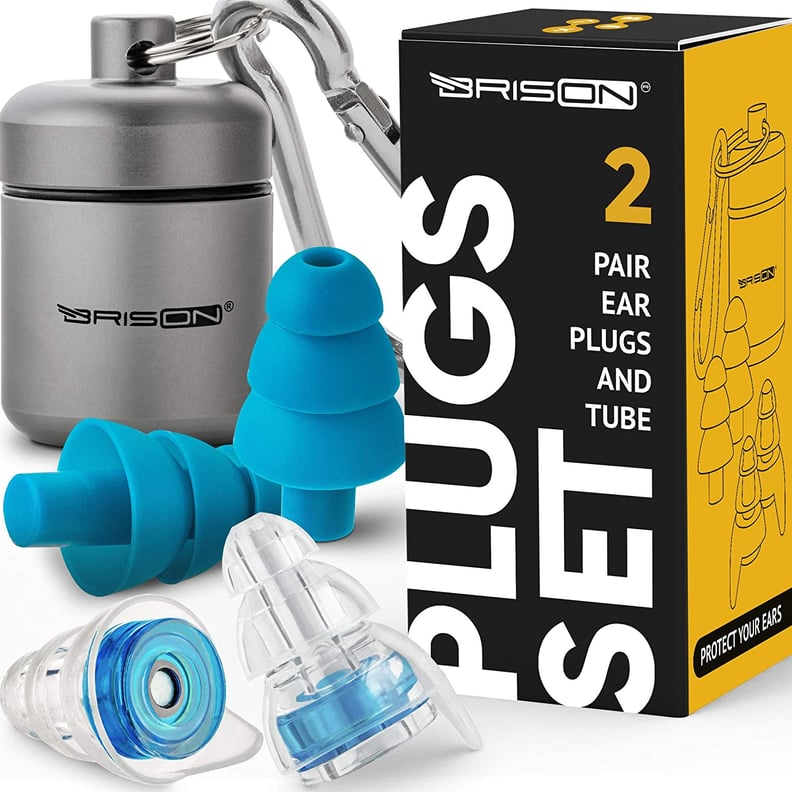 Brison High Fidelity Sound Blocking Earplugs
Get the best shuteye of your life with the Brison High Fidelity Sound Blocking Earplugs ($20), an environment-friendly and reusable set of soft medical-grade plugs. They work by "reducing noise evenly," meaning you'll still be able to hear but at a much lower volume. These are great for those with kids, pets, or anyone who prefers to fall asleep with a little bit of background noise.
09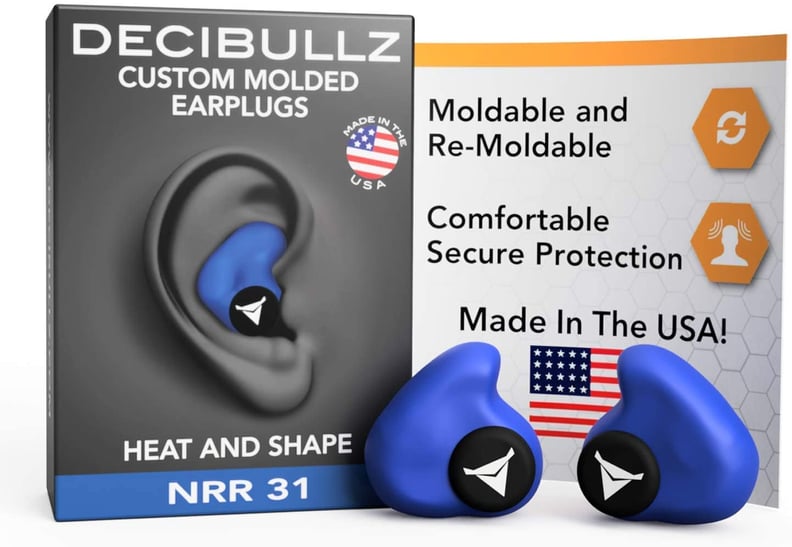 Decibullz Custom Mold Earplugs
Decibullz Custom Mold Earplugs ($26) are an Amazon bestseller, so you know their customers are having a better night's rest. The thermoplastic molds have a 31 NRR and can be heated and reshaped to fit your exact ear size. Decibullz says these plugs work best for back sleepers.
10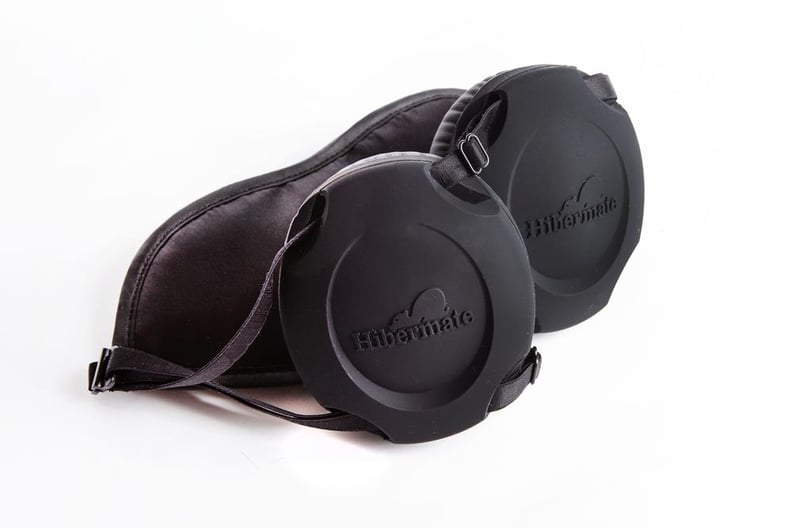 Hibernate Sleep Mask with Earmuffs
We understand not everyone enjoys cramming their ears with plugs. Enter: Hibernate Sleep Mask with Earmuffs ($50, originally $70). This luxury noise-canceling combo is a first of its kind. Inside the ear muffs are "sound-reducing" cushions, designed to pull you away from surrounding sounds and into a deep sleep. They're also removable, so if you want you can ditch the eye mask.
11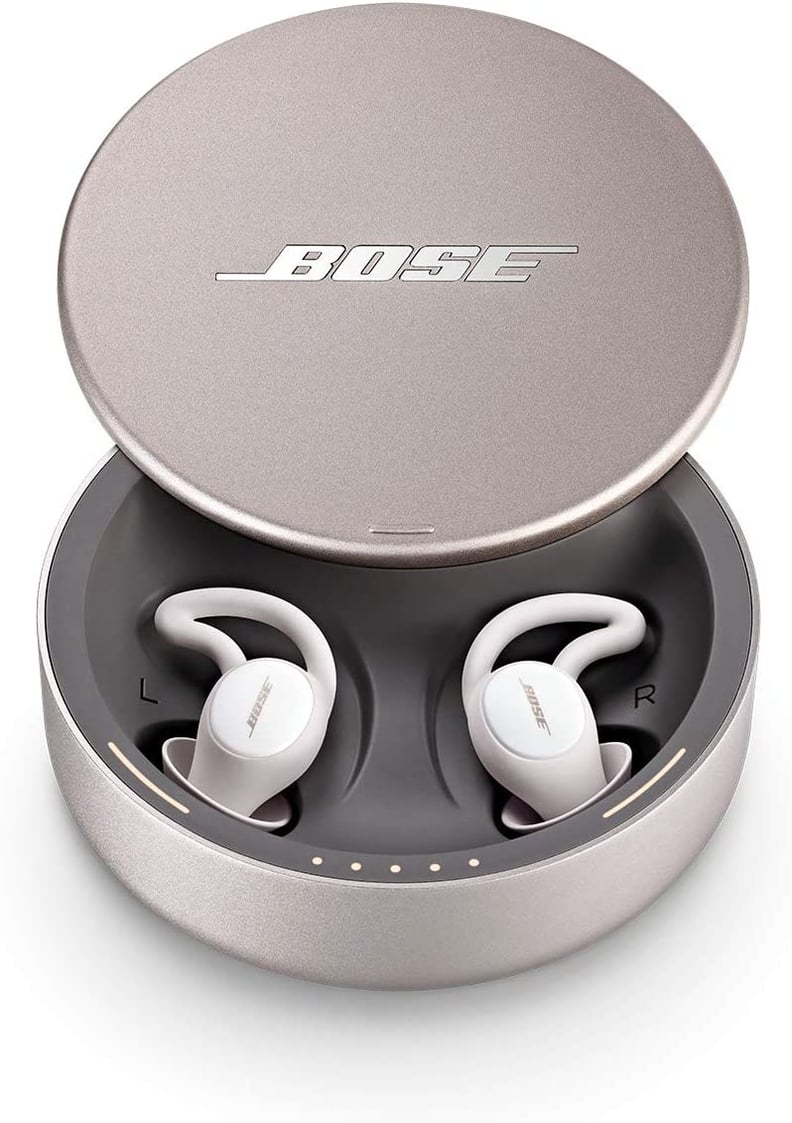 Bose Sleepbuds II
Bose Sleepbuds II ($249) are an investment, but those who've bought the ear plugs say they "haven't slept this well in a while." Per the description, Bose uses clinically-proven "innovative noise-masking technology" to diminish unwanted night-time sounds. The ear plugs work in tandem with a Bose app that includes 50 relaxing sounds that are designed to help you stay in a deep slumber throughout the night.
12
Loop Quiet Noise Reduction Earplugs
If sleeping in complete silence isn't for you, then you'll love these 25DB plugs by Loop, which reduce noise instead of cancel it. Thanks to the exterior ring feature, removing these bad boys is effortless and pain-free. Loop Quiet Noise Reduction Earplugs ($20) are made from silicone and come in six different colors and four different sizes.