Crush Your Spring Health and Fitness Goals With These 13 Must Haves For May
As POPSUGAR editors, we independently select and write about stuff we love and think you'll like too. If you buy a product we have recommended, we may receive affiliate commission, which in turn supports our work.
We are coming up on summer and looking forward to warmer temps, vibrant greenery, and more time outside. Take a look at what our fitness editors are coveting this month to stay on track with their health and fitness goals and help usher in a new season.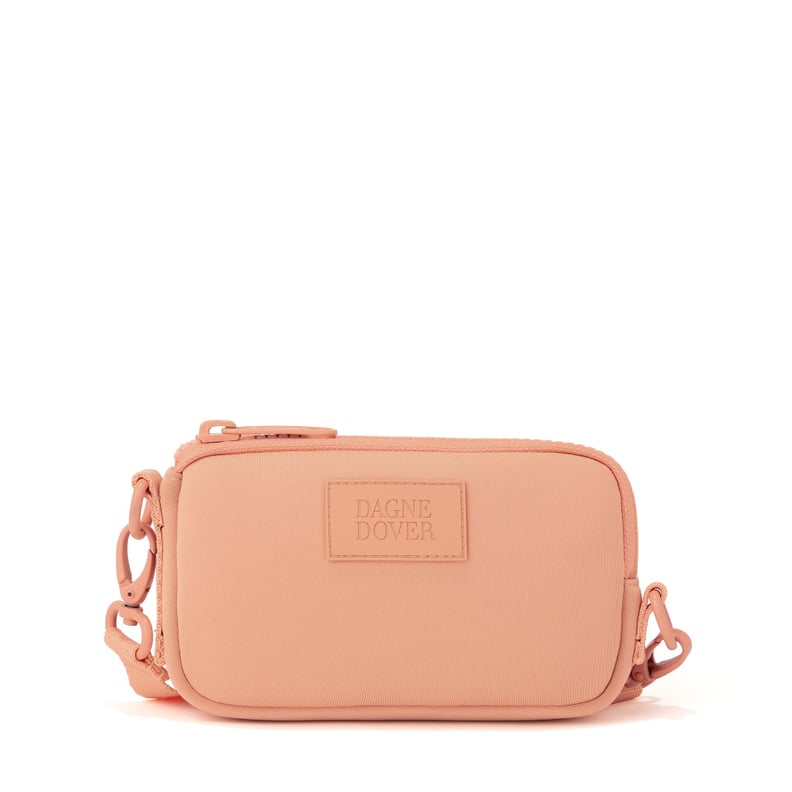 Dagne Dover Mara Phone Sling
"I'm not a big fan of carrying purses, especially when I need to run a quick errand. I've been loving the Dagne Dover Mara Phone Sling ($65) when I'm out on walks or going to the grocery store because I can fit the basics — phone, keys, wallet, and chapstick — in it and it's hands-free." — Tamara Pridgett, assistant editor, Fitness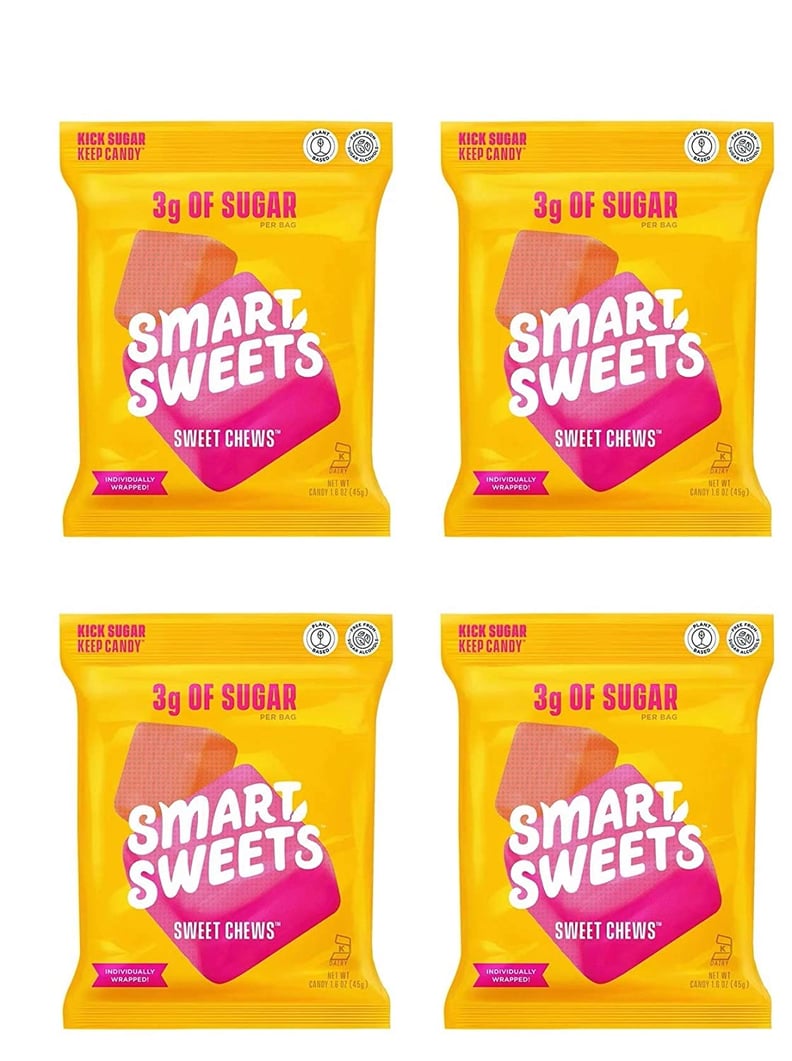 SmartSweets Sweet Chews
"I'm already a huge fan of SmartSweets when I am craving fruity, gummy candy but not wanting to ingest a day's worth of sugar. I love SmartSweets Sweet Fish and Fruity Gummy Bears and was so excited when the brand recently released a new item: Sweet Chews ($39 for a 12-pack on Amazon). They remind me of Starburst, except they aren't made with artificial colors or flavors. And since there are just three grams of sugar in the whole bag, I can grab some for a sweet treat without the sugar crash later. Each bag contains three individually wrapped flavors: mango, strawberry, and watermelon." — Christina Stiehl, senior editor, Fitness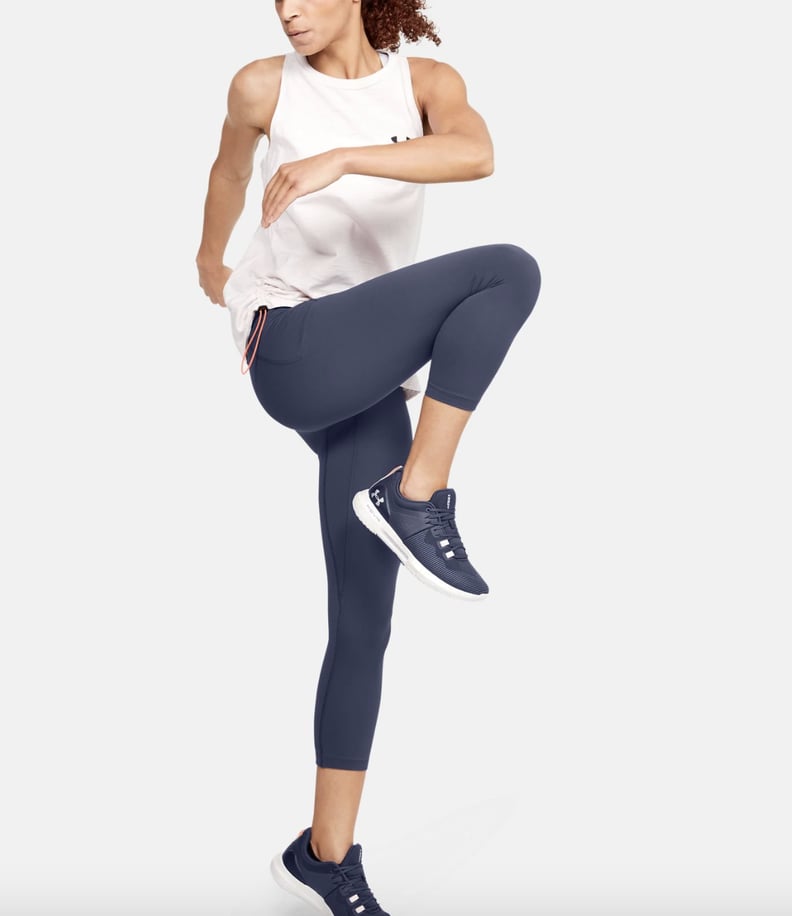 Meridian Crop Leggings
"We've written about the magical softness and functionality of the Under Armour Meridian Crop Leggings ($60) before, but I have to get my two cents in, because wow — these leggings are amazing. They're the softest pair I own, but they feel light and dry during workouts. Stretchiness isn't a problem, either; my pet peeve is when leggings sag in the front, and I haven't had that issue with the Meridian Crop, which are comfortably snug everywhere. The big pockets on the side are another plus!" — Maggie Ryan, assistant editor, Fitness
Cann Cannabis-Infused Social Tonic
"I've turned many a friend onto Cann ($7), a cannabis 'social tonic,' since I first tried it at the brand's launch party. The aromatic, bubbly beverage is a nice wind-down alternative to an alcoholic cocktail on a Friday night. With a relatively small dose of THC — just 2 mg — and 4 mg of CBD, one or two cans over the evening lend a nice, subtle buzz vs. putting you in a stoned stupor. The flavors include blood orange cardamom, grapefruit rosemary (my personal favorite), lemon lavender, and the newly added ginger lemongrass, all of which are devoid of any telltale weed-y flavor. Added bonus: they are low in sugar and only have 35 calories a pop. Check out Cann's site to see if it's available in your area. If so, I recommend pouring one over ice, adding a slice of citrus, and putting on a really good album to reap all the relaxing benefits." — Lindsay Miller, deputy editor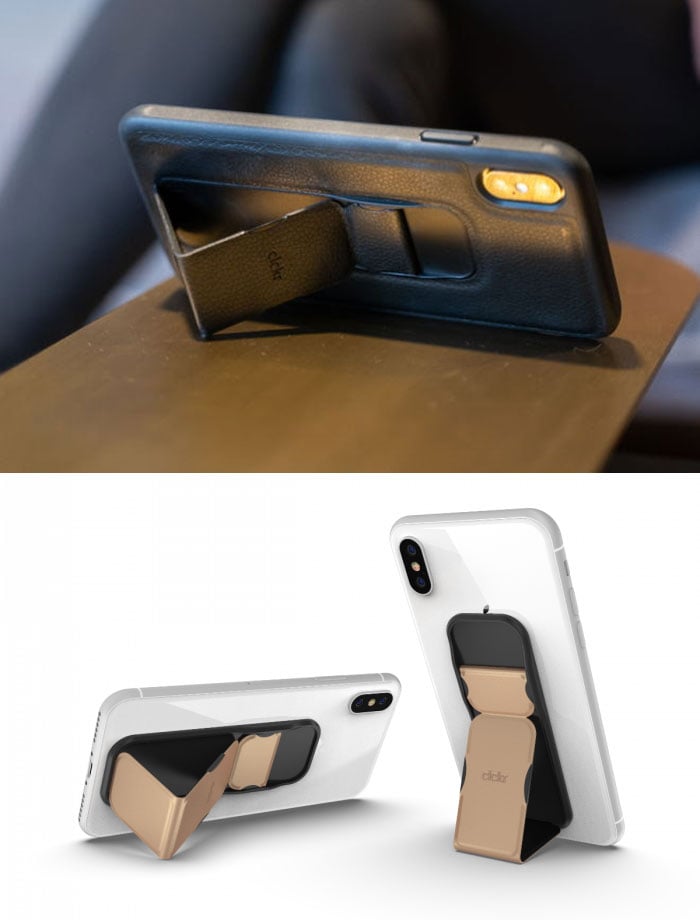 CLCKR Phone Stand
"With all the home workouts I've been doing lately, I've been getting so much use out of this CLCKR Phone Stand and Grip ($15). It attaches to my regular iPhone case with 3M adhesive and can stand vertically or horizontally. I've been using it when following along to yoga videos or while doing live Zoom workouts with my CrossFit coach. It's also a very comfortable grip when going on long walks in the woods while listening to podcasts on speakerphone (the noise will hopefully scare away any bears!)." — Jenny Sugar, contributing editor, Fitness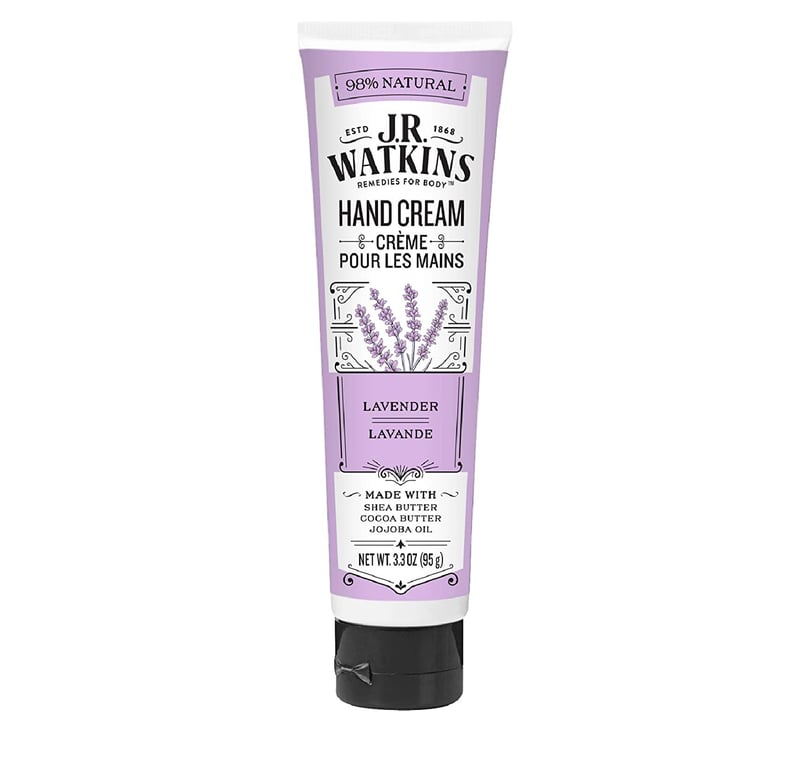 JR Watkins Lavender Hand Cream
"My hands have been all kinds of dry lately because I've upped my handwashing game amid the novel coronavirus pandemic (the call to wash your hands more carefully is old news). I love the way this JR Watkins Lavender Hand Cream ($9) makes my skin feel after a full day of washes. It's made with shea and cocoa butters, so it's extra creamy. Plus, lavender is the soothing scent I need right now." — Sam Brodsky, assistant editor, Fitness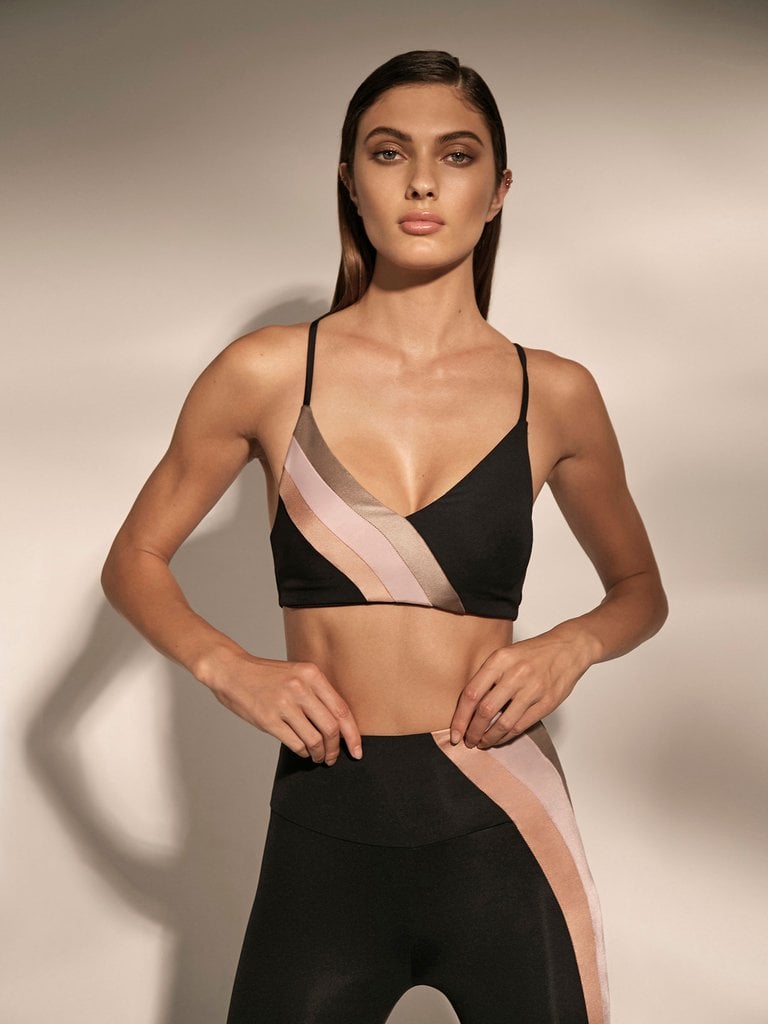 Lanston Sport Meditate Bra
"I recently discovered activewear brand Lanston Sport, and the entire collection is elevated activewear goals! I love the chic styles and am specifically obsessed with the metallic colorblock Meditate Bra ($88) and Leggings ($128). I've been trying to purchase less activewear, but I definitely have this outfit on the top of my birthday wish list." — Genevieve Farrell, fitness and wellness director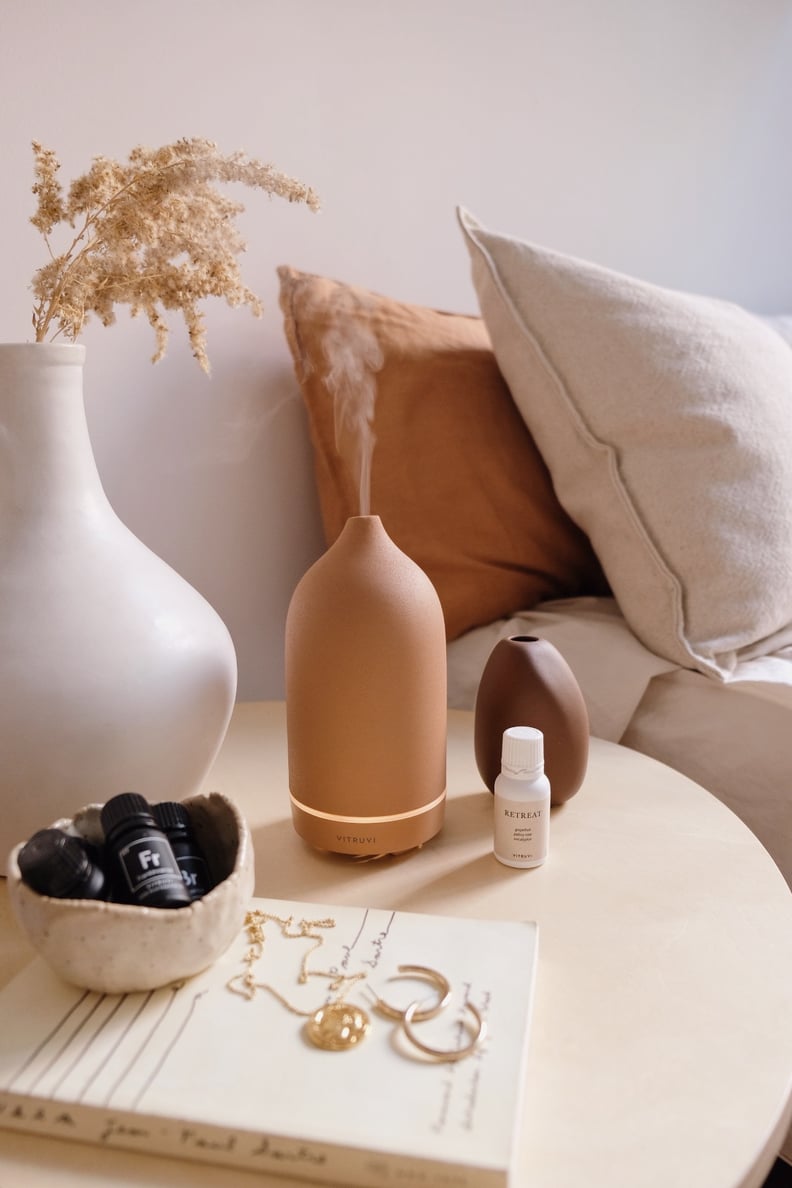 Vitruvi Stone Diffuser
"I'm officially a diffuser convert, and I cannot get enough of the Vitruvi Stone Diffuser ($119). I like to run it in the morning as I (slowly) get ready — it's also a great addition to any yoga flow or meditation practice." — TP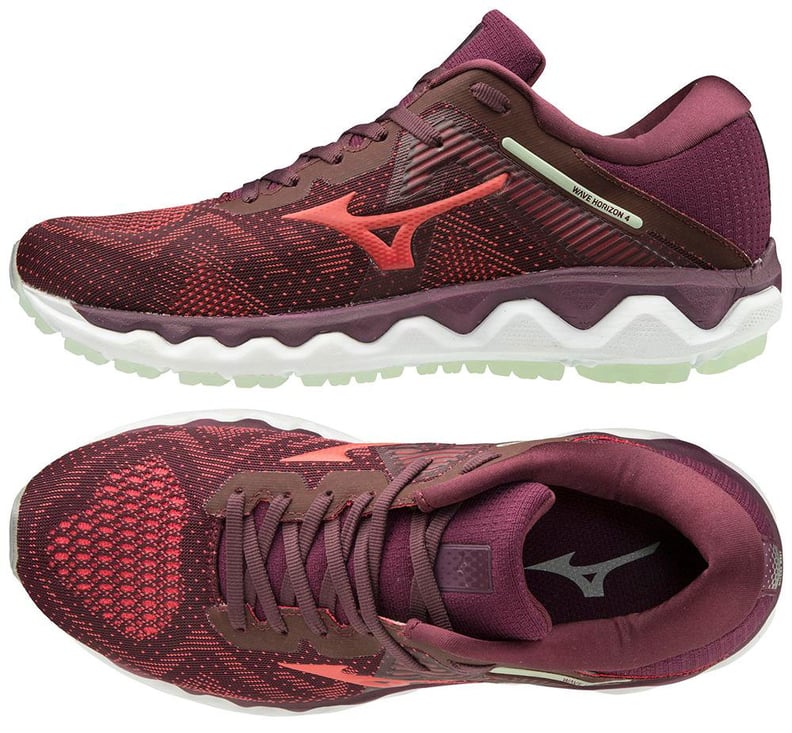 Mizuno Wave Horizon 4
"It's officially spring running weather here in Vermont, and I'm loving exploring in my new Mizuno Wave Horizon 4 Sneaker ($160). The first moment I slipped them on, they felt instantly comfortable, with a perfectly snug fit and the right balance of cushion and arch support. As I've been running for over 20 years, my knees have been a little achy and I suffer from a little plantar fasciitis, but I have no pain with these sneakers! They're great on woodsy dirt trails, sidewalks, and gravelly dirt roads. I love this wine-cayenne color scheme, but they also come in navy and a light gray." — JS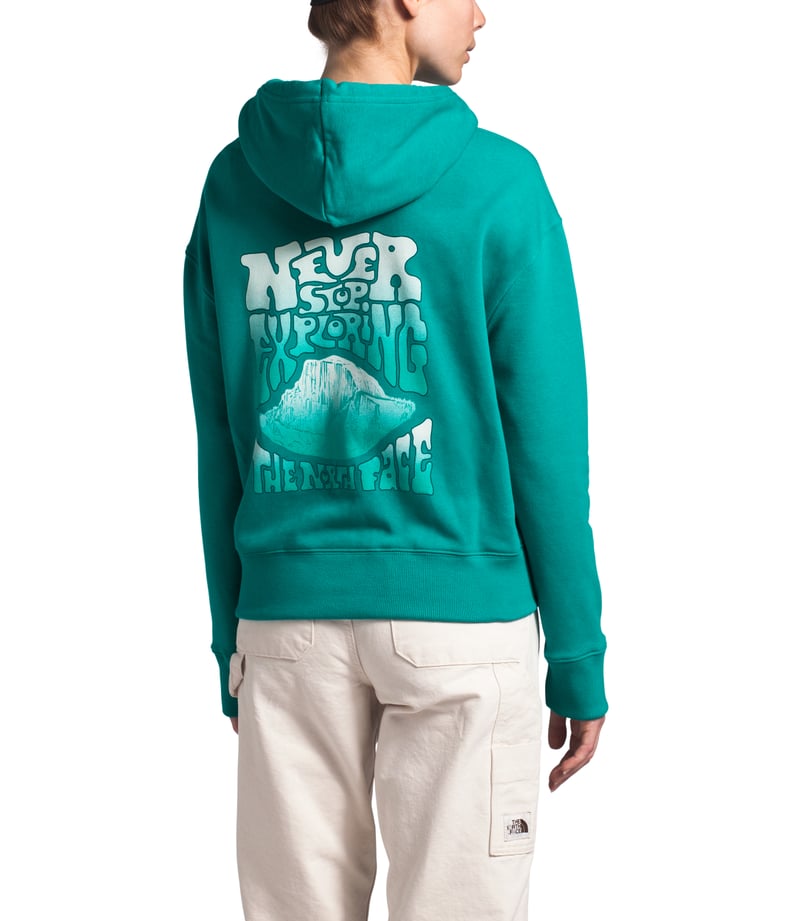 North Face Cropped Haze Hoodie
"My work-from-home wardrobe isn't glamorous, I'll admit. I rely on shorts, slippers, and oftentimes whatever I wore to bed the night before. But this North Face Cropped Haze Hoodie ($55) is also a frequent option I choose from because a) it's comfortable, b) it fits not too loosely but not too snug, and c) it has a fun logo that reminds me to never stop exploring, even from the comfort of my own home." — SB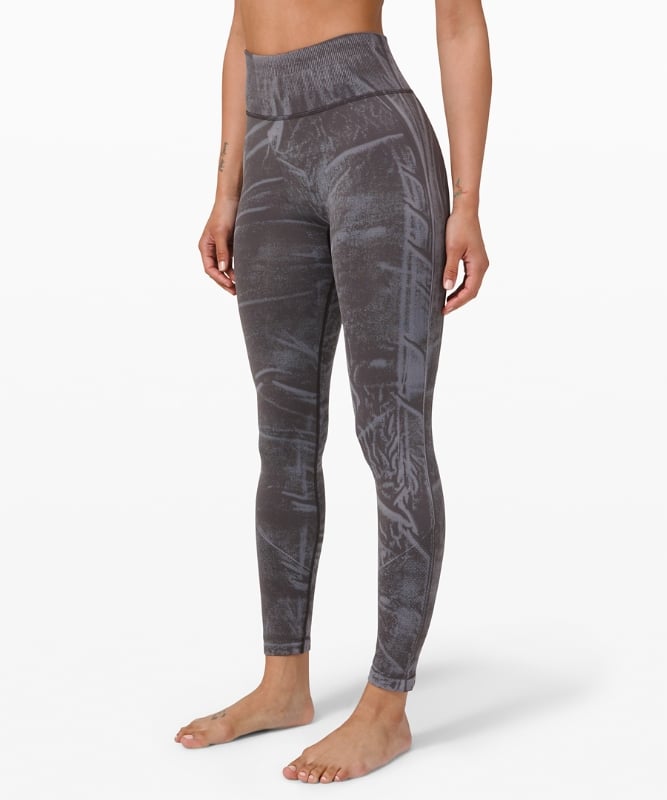 Lululemon Ebb to Street Tight Wash
"With Mother's Day coming up, my go-to is always an ultracomfortable gift from Lululemon. The Ebb to Street Tight Wash ($128) have a cool tie-dye print that I could definitely see my mom pairing with a black top and becoming a go-to in her closet." — GFR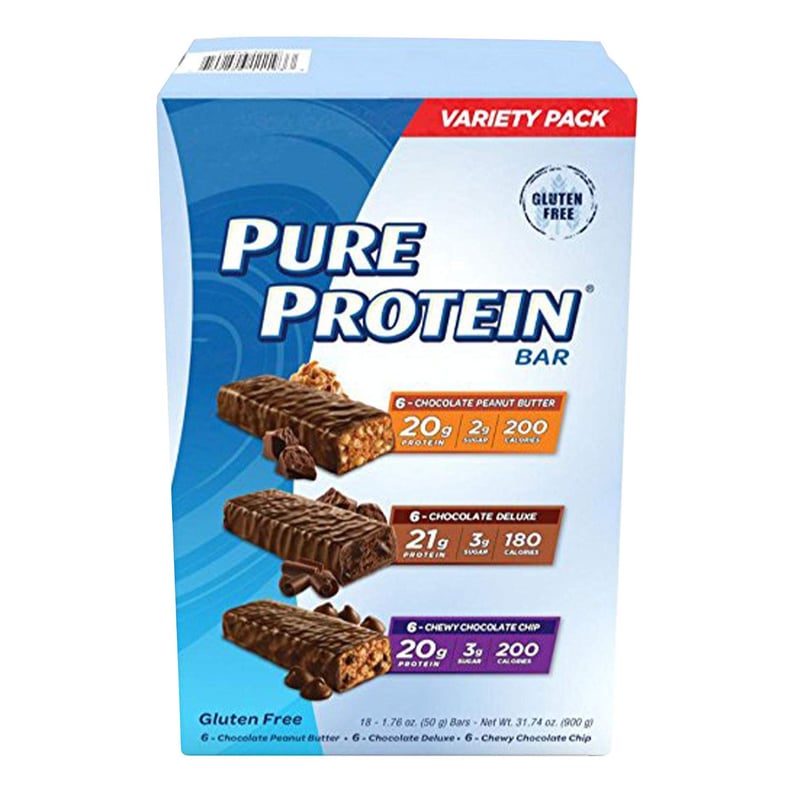 Pure Protein Bar Variety Pack
"I've been a fan for a while, but last month, I finally took the plunge and set up a monthly Amazon subscription for this delicious Pure Protein Bar Variety Pack ($16). I love for my protein bars to taste like chocolate, minus the sugar, and this pack hits the mark. The Chocolate Deluxe flavor is especially decadent and comes with just three grams of sugar and a solid 21 grams of protein." — MR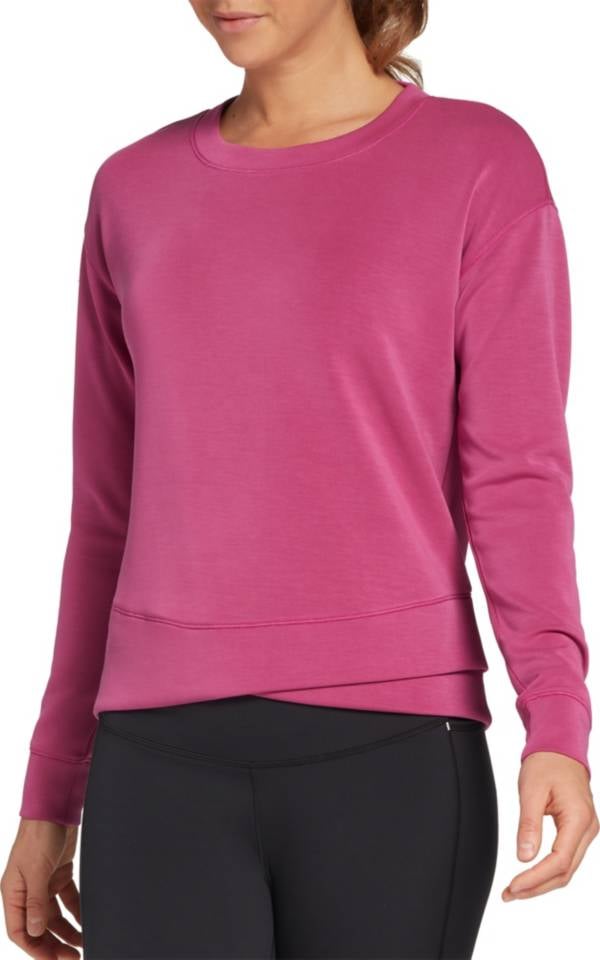 Calia by Carrie Underwood Women's Cupro Overlap Hem Crewneck Sweatshirt