Gear Up For Fall With October's Latest and Greatest Fitness and Health Products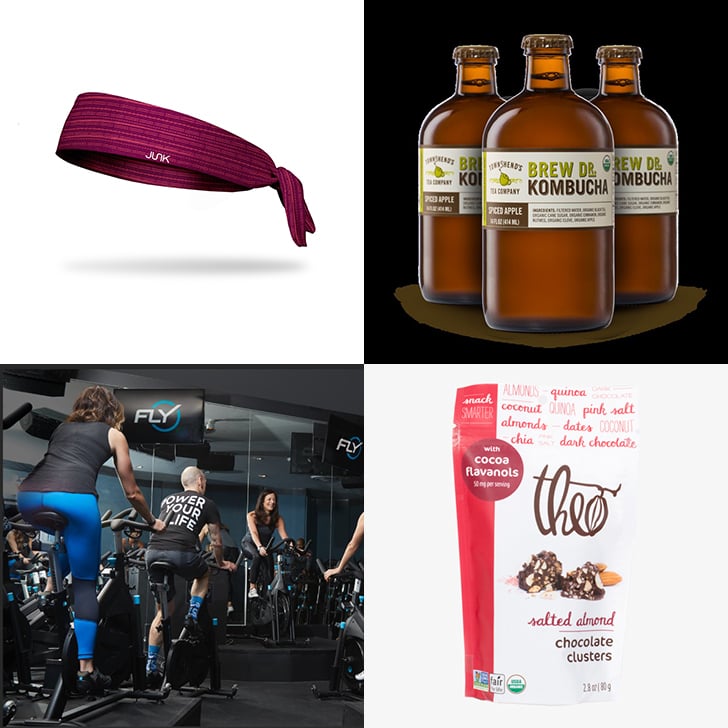 As POPSUGAR editors, we independently select and write about stuff we love and think you'll like too. If you buy a product we have recommended, we may receive affiliate commission, which in turn supports our work.
With cooler temps blowing in and pumpkin-spiced everything, here are the health and fitness products that are getting us pumped to celebrate October.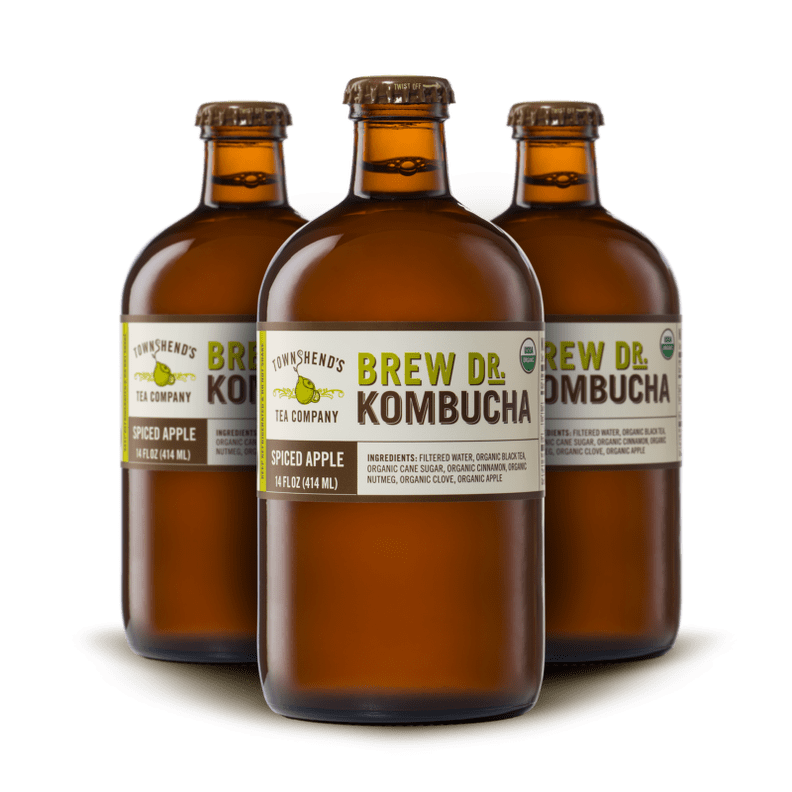 Brew Dr. Kombucha in Spiced Apple
"Pumpkin spice gets all the love during the Fall, but I'd like to make a case for apple spice. The blend of apple pie and apple cider flavors in Brew Dr. Kombucha in Spiced Apple ($3 to $4 per bottle) is the true taste of the Fall for me. Refreshing and slightly sweet, this kombucha take on cider is not to be missed this month, especially since October is National Apple Month." — Genevieve Farrell, video producer, Fitness and Beauty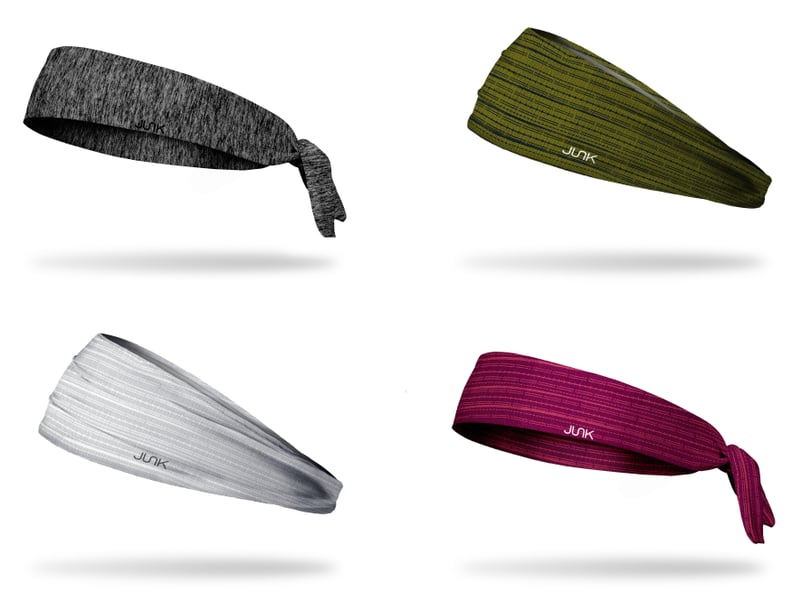 Junk Headbands
"If you're looking for cute headbands that keep your hair back and stay put during your workouts, try these Junk headbands ($16). They come in tons of vibrant colors and patterns, and the tie ones are adjustable so you can get a perfectly snug fit." — Jenny Sugar, editor, Fitness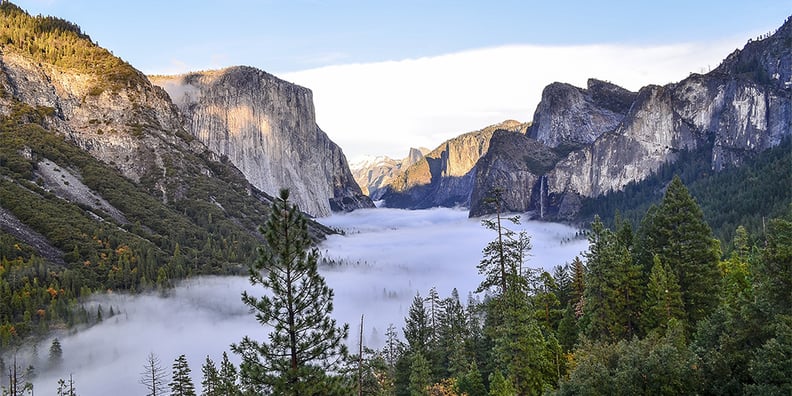 America the Beautiful Pass
"I'm on year seven of buying an America the Beautiful Pass ($80), and I can't stress enough how much joy this annual pass brings into my life. The pass allows myself (plus one vehicle containing up to four people) unlimited admission into all of our gorgeous National Parks, as well as other sites managed by the federal government. I've been to Yosemite National Park four times this year, and considering the park entrance fee is $30, the pass has already paid for itself. Beyond the sheer beauty of these places, I've been able to experience some life-changing hikes, climbs, and backpacking trips. I've also met an incredible group of people on each adventure. Even if you don't get out as much as I do, I still encourage you to invest in one — having access to this land is something special and we should do what we can to make sure the National Park Service has the finances to stay operational." — Michele Foley, senior editor, Fitness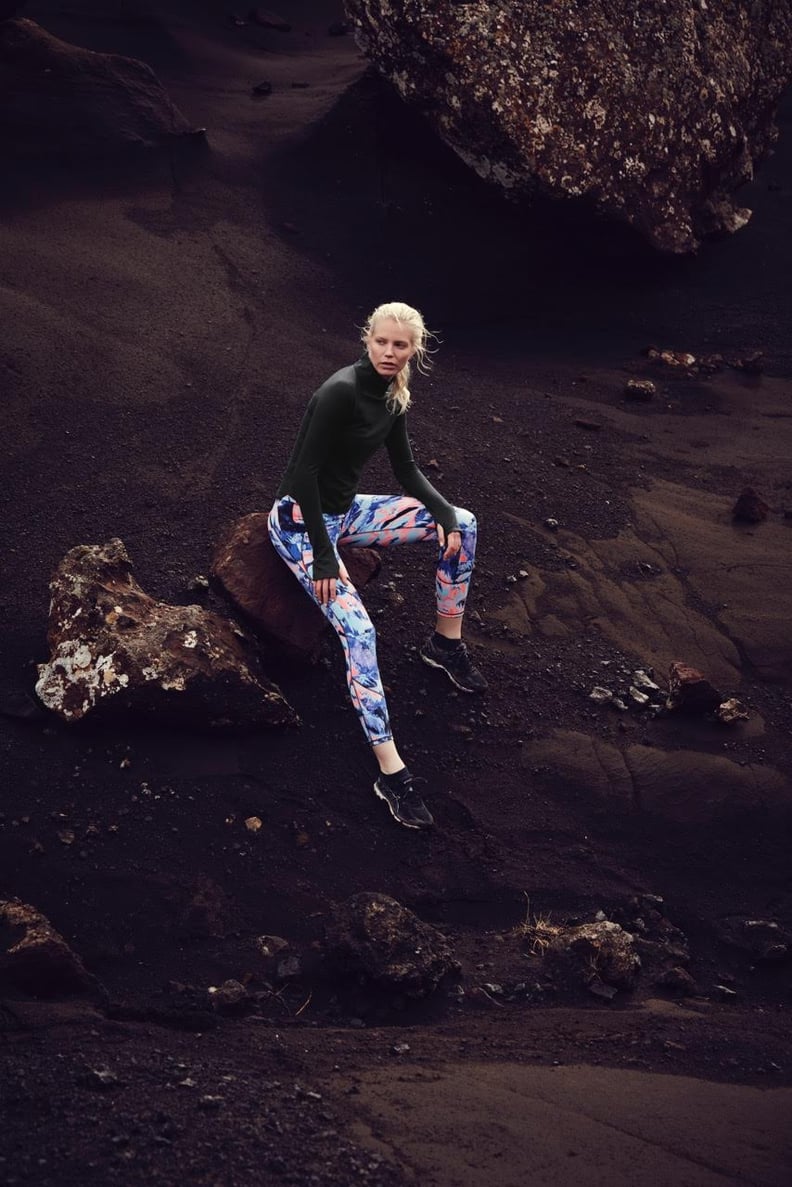 Sweaty Betty Power 7/8 Leggings
"I was first drawn to Sweaty Betty's Power 7/8 leggings ($110) because of the colors. Purple, rose, and blue: they were my Pantone-colored dream pants! Looks aside, these leggings have the high-stretch and sweat-wicking fabric I love about Sweaty Betty." — GF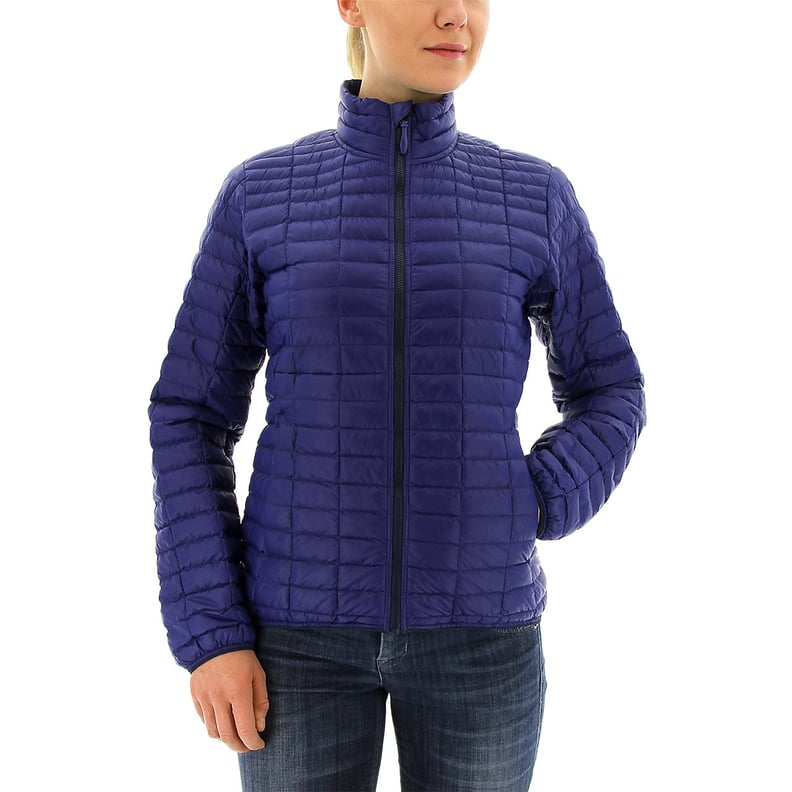 Adidas Flyloft Jacket
"For chilly commutes to my early morning workouts, this Adidas Flyloft Jacket ($149) has been my go-to layer. At 5 a.m., it's been in the 30s and 40s here in Vermont, and this lightweight, synthetic insulated jacket keeps me warm and cozy. I like the feminine fit and the internal zippered pocket for money or my phone. I'm looking forward to using it under my waterproof shell skiing this Winter." — JS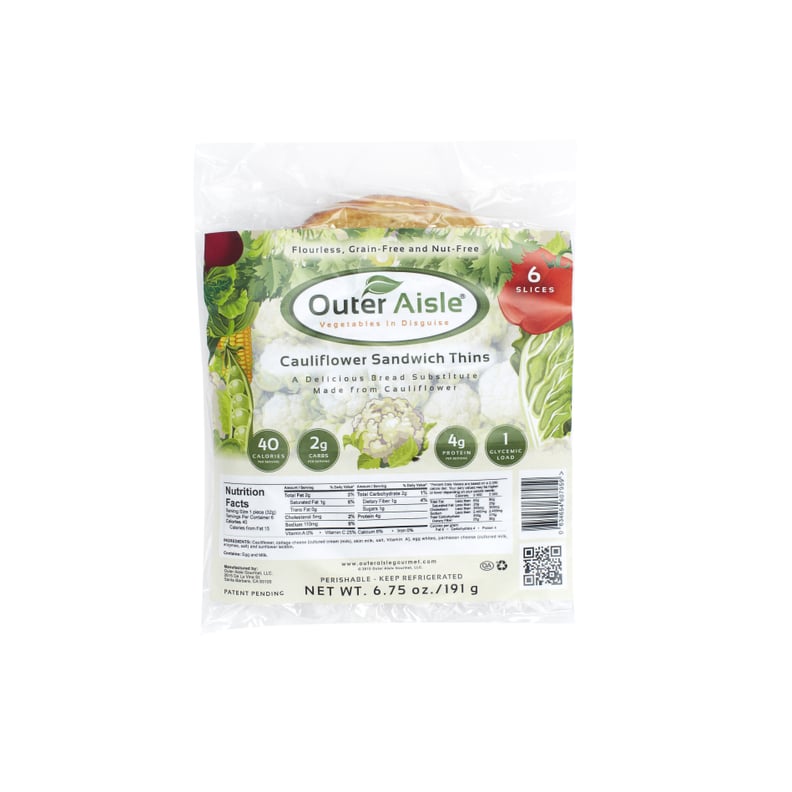 Outer Aisle Cauliflower Pizza Crust and Sandwich Thins
"Cauliflower is having a major moment. From rice to buffalo cauliflower bites, is there anything this vegetable can't transform itself into? Apparently not, because I've recently found myself swapping bread for Outer Aisle's Sandwich Thins ($6). Made with parmesan cheese, cottage cheese, and garlic at only 40 calories per serving, I've even found myself snacking on just the thins." — GF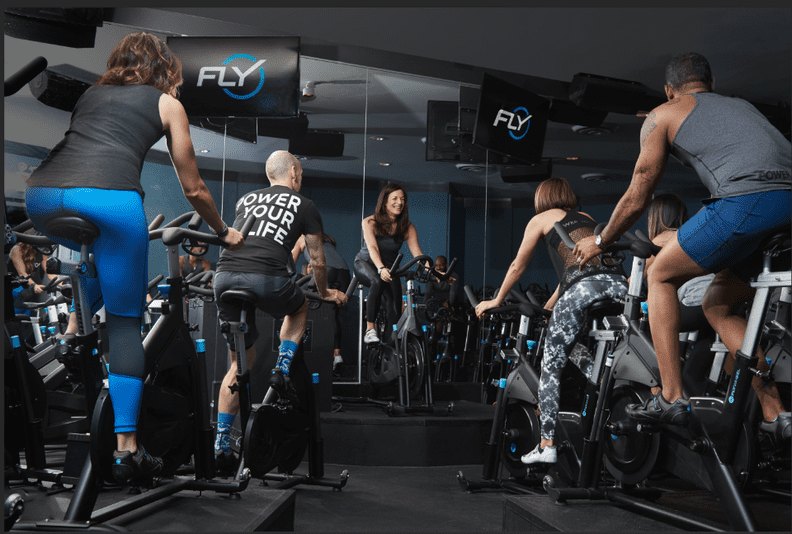 Flywheel Sports
"Indoor cycling is by far my favorite group workout. A longtime SoulCycle devotee, I was hesitant to give Flywheel Sports a try, but I'm so glad I did! The popular East Coast studio finally made its way to San Francisco, and in the first week alone, I've gone three times. Unlike other indoor cycling studios, you're able to track your ongoing progress in a measurable way. A small machine is attached to each bike that measures your torque (resistance) and RPM (speed), and at the end of each workout, you're given a score that closely relates to these two metrics. During class, the instructors also let you know exactly where your resistance should be ("Turn your torque to 25," for instance), which I appreciate much more than the ambiguous direction of "turn it up" that you get in other studios. It's been nice to see my number grow with each class, and it really motivates me to top my score each time." — MF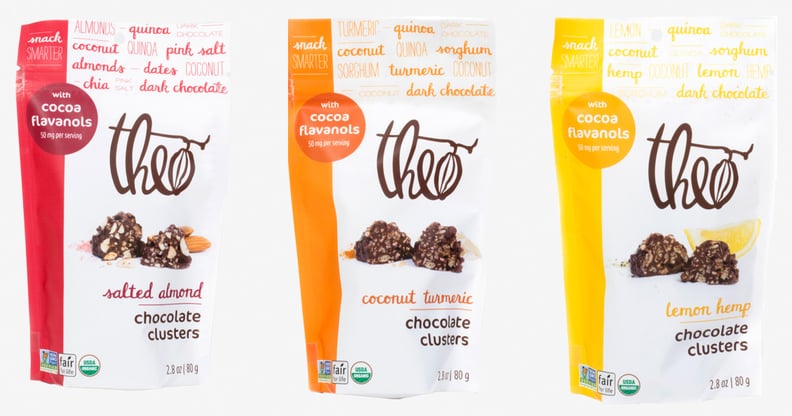 Theo Chocolate Clusters
"I don't eat dairy, so just about all (good) Halloween candy is off limits. But I just discovered these Theo Chocolate Almond Chocolate Clusters ($6) and they taste like a way-more-delicious version of Nestle's Crunch. They also come in two other equally delicious flavors: Coconut Turmeric and Lemon Hemp. These vegan and gluten-free, bite-size crispy chocolate nuggets are made with cocoa beans and offer five grams of fiber and 20 percent of your daily iron." — JS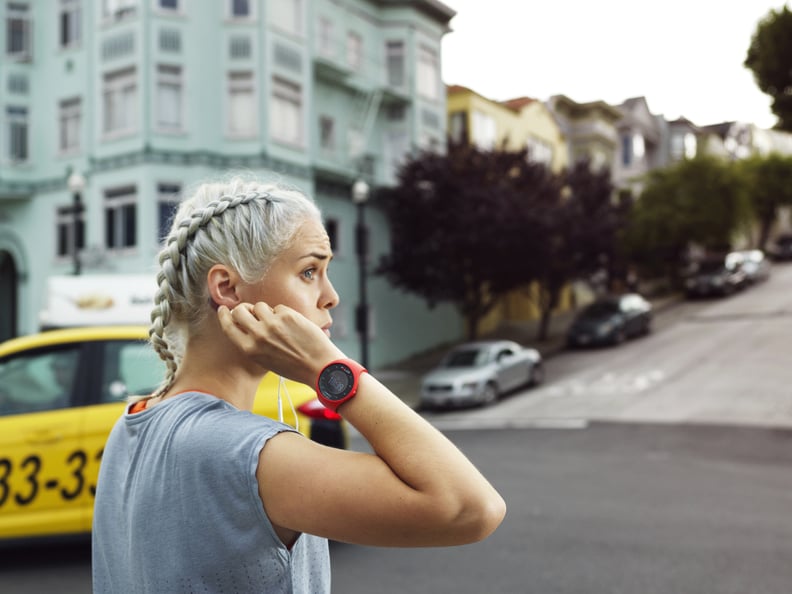 Polar M200 Running Watch and Fitness Tracker
"My first heart rate monitor was by Polar, and I have stayed a loyal fan to the brand over the years. However, I am not a fan of the chest strap; wearing one always feels a little constrictive, especially layered under an already constrictive sports bar. The Polar M200 ($150), the brand's new running watch, keeps track of your heart rate and so much more from your wrist, making those much-needed deep breaths easier. Along with having GPS to accurately track your runs (pace, distance, and altitude), the watch doubles as a daily activity tracker monitoring your steps, calories burned, and sleep quality. It even reminds you to get up and move throughout the day. The watch syncs to your phone via bluetooth technology and alerts you for incoming calls and meetings on your calendar. The watch is waterproof so if running in the rain is your thing, you're good to go. You can preorder the watch now and Polar expects to shipping out watches later this month." — Susi May, senior content director, Fitness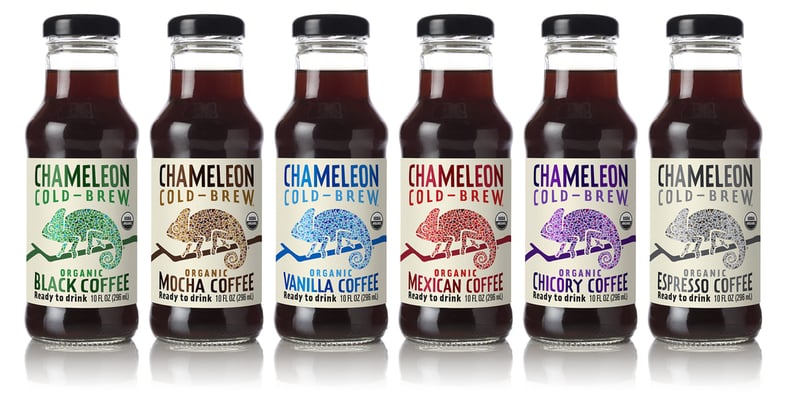 Chameleon Cold Brew Coffee
"I've always been more of a tea than coffee person. I find most coffee too acidic so I was surprised when I tried Chameleon Cold-Brew ($4 per bottle, $48 per case of 12) and liked it. The black coffee flavor is very smooth and contains no calories or sugar. When rallying to go to an early, grueling class at the gym, a few sips of this and there's an extra bounce in my step as I jump squat." — GF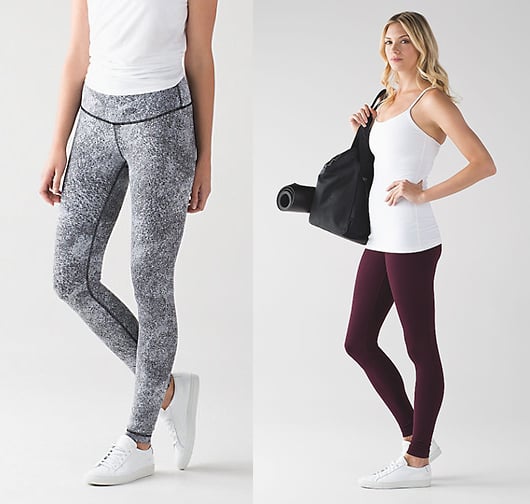 Lululemon Wunder Under Pant (Hi-Rise)
"I have gotten so many compliments on these Lululemon Wunder Pants (Hi-Rise) ($98). The next-to-skin fit and over-the-belly-button waistline is comfy and flattering, but the supersoft, buttery fabric is what I love most. It feels like I'm hardly wearing anything at all. I've worn them to a supersweaty hot yoga class, a high-intensity CrossFit class, and out to Sunday brunch, and all three times I didn't want to take them off. The fun black and white pattern is really unique, but if you don't like that, they come in other patterns and also a gorgeous deep plum (which I also have and love)." — JS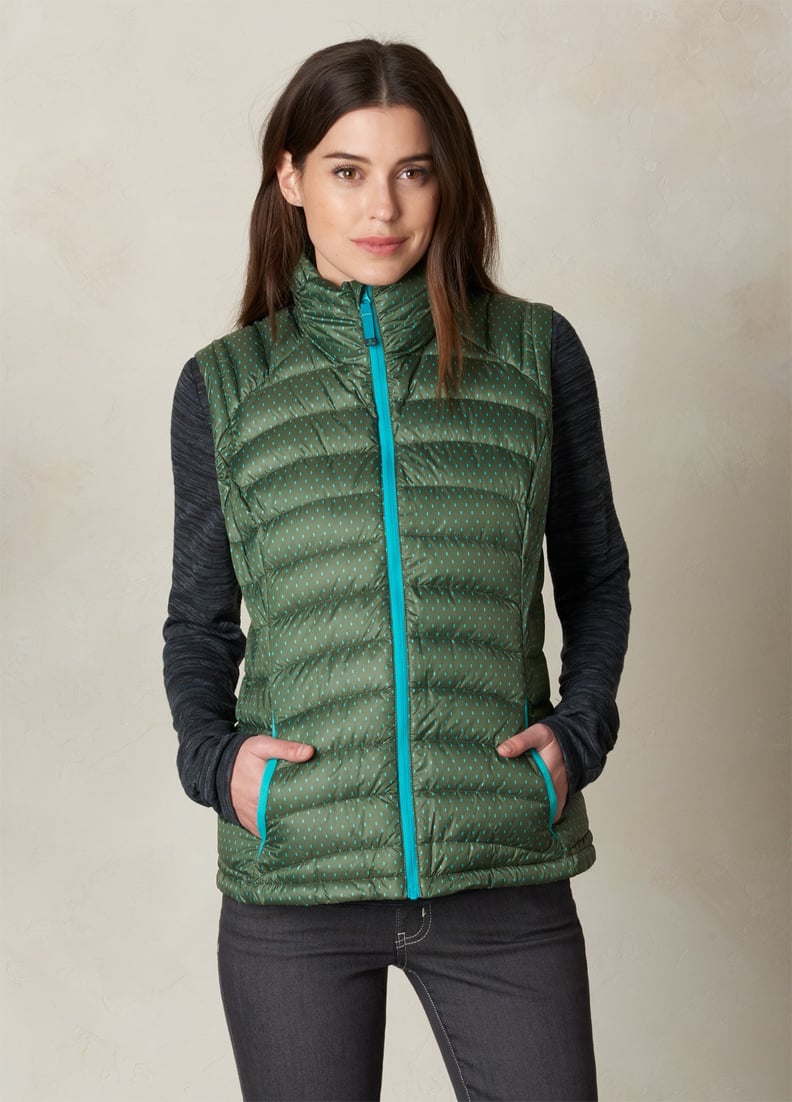 Prana Lyra Vest
"At the Outessa Summit early last month, I got an early taste of Fall on top of Powder Mountain in Utah. It was chilly while hiking up at that altitude, and my Lyra vest by Prana ($140) kept me cozy without making me feel like a puff ball (the filling is certified responsible down). The vest has zipperless pockets, creating easy access for warming cold hands, but there is a zippered internal pocket to stash any valuables you need, like car keys or cash. Best of all, the vest stuffs easily into the internal pocket for easy packing. This vest is perfect for all kinds of outdoor activities, and I plan on wearing it with other outer layers as the weather gets colder." — SM