As POPSUGAR editors, we independently select and write about stuff we love and think you'll like too. If you buy a product we have recommended, we may receive affiliate commission, which in turn supports our work.
Picture this: It's late, every shop is closed, you've still got mountains of work to do, and your stomach starts to grumble. Yes, you could order some delivery pizza, but it's usually too expensive and not really what you want. Pizza won't keep you full and focused. In fact, it'll probably make you go to sleep. Or, how about if you sleep too late and the dining hall is closed for breakfast (been there). You need an arsenal of healthy snacks to get you through long lectures and late-night study sessions, and that's where we come in. You can order these 12 picks on Amazon, and whether you love salty or sweet, you're going to want to munch on every single one of these options.
Some of our staples? Popcorn, tortilla chips, and protein bars all make the list, as do gummy bears and chocolate. None of these picks need to be refrigerated, which means they can all be kept in your dorm room worry free. Lots of these picks have a high protein content, because protein will give you long-lasting energy. Others are picks we know will make you and your taste buds so happy. We recommend hiding your new snacks from your roommate; they'll definitely be sneaking a few!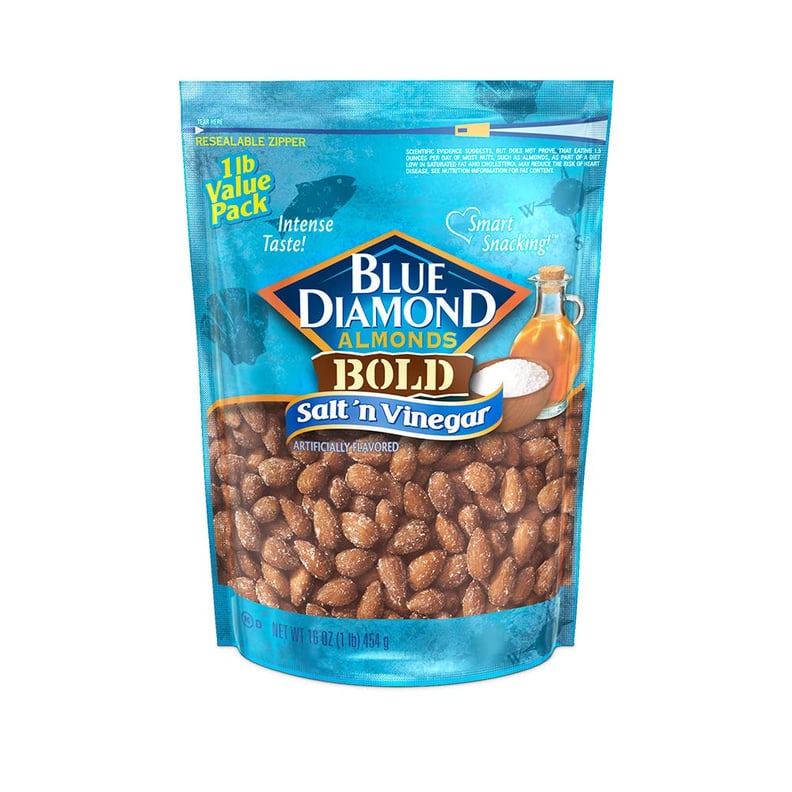 Blue Diamond Almonds, Bold Salt 'n' Vinegar
For us, almonds are a go-to snack. These Blue Diamond Almonds, Bold Salt 'n' Vinegar ($8) taste like potato chips and give us that intense flavor blast we crave. We could eat the whole bag. They're a great option when you've got a long night ahead of you, and need the protein boost.

Raw Rev Glo Vegan Gluten-Free Protein Bars
These Raw Rev Glo Vegan Gluten-Free Protein Bars ($21 for 12) taste like candy, but pack a whopping 11 grams of protein and 13 grams of fiber, so they'll keep you full and focused. Plus, they're easy to snack on mid-lecture.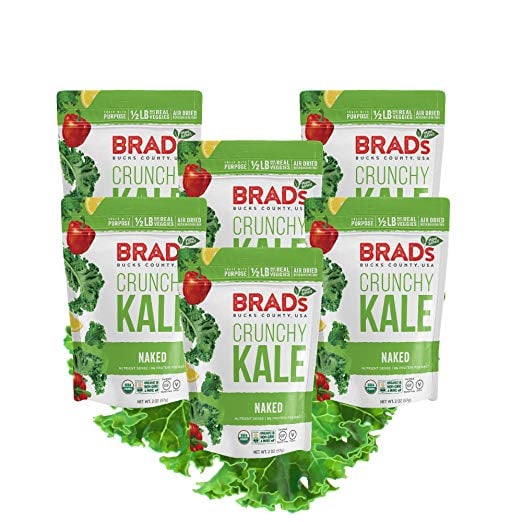 Brad's Plant Based Organic Crunchy Kale Chips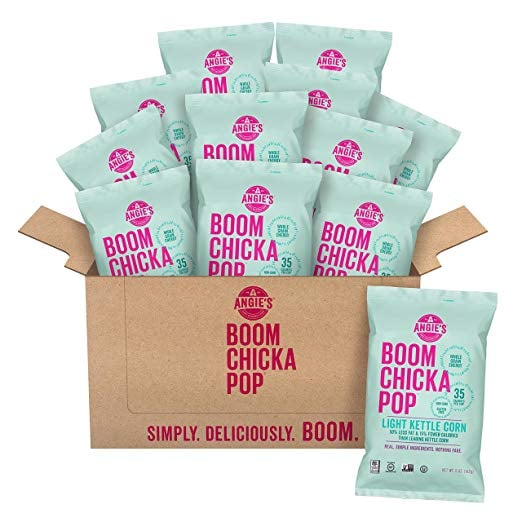 Angie's Boom Chicka Pop Light Kettle Corn Popcorn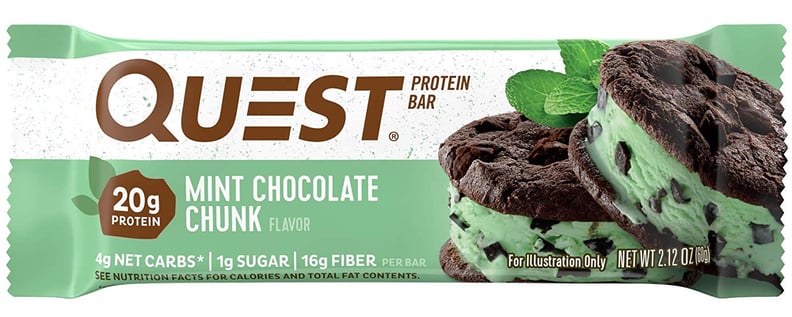 Quest Nutrition Protein Bar, Mint Chocolate Chunk
Packed with 20 grams of protein, these Quest Nutrition Protein Bars ($22 for 12) are a good option any time of the day, whether you're running late to class or studying in the library.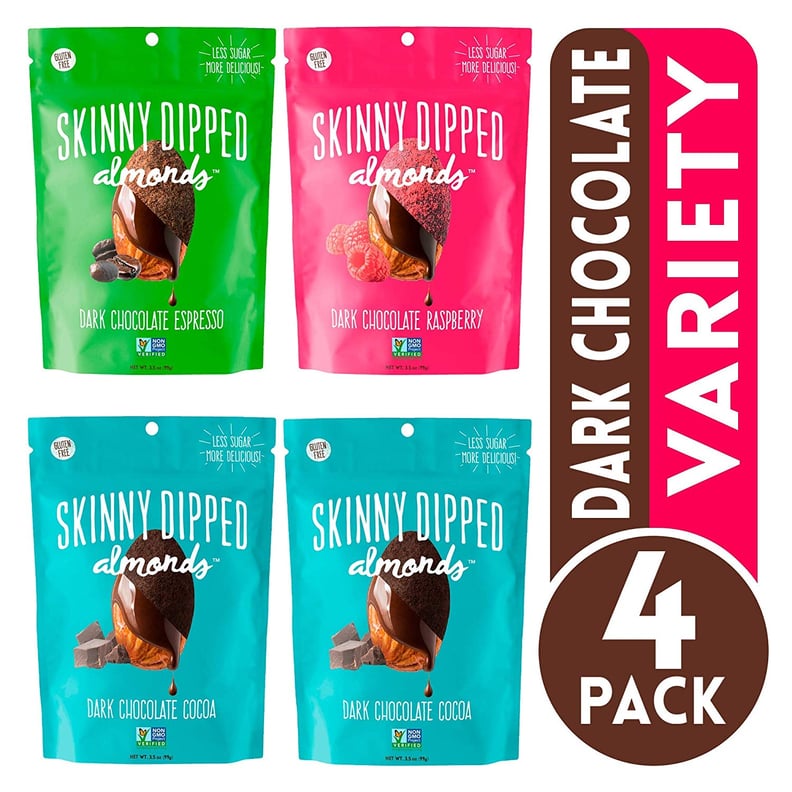 Skinny Dipped Almonds Dark Chocolate Covered Almonds
Enlightened Bada Bean Bada Boom Roasted Broad (Fava) Bean Snack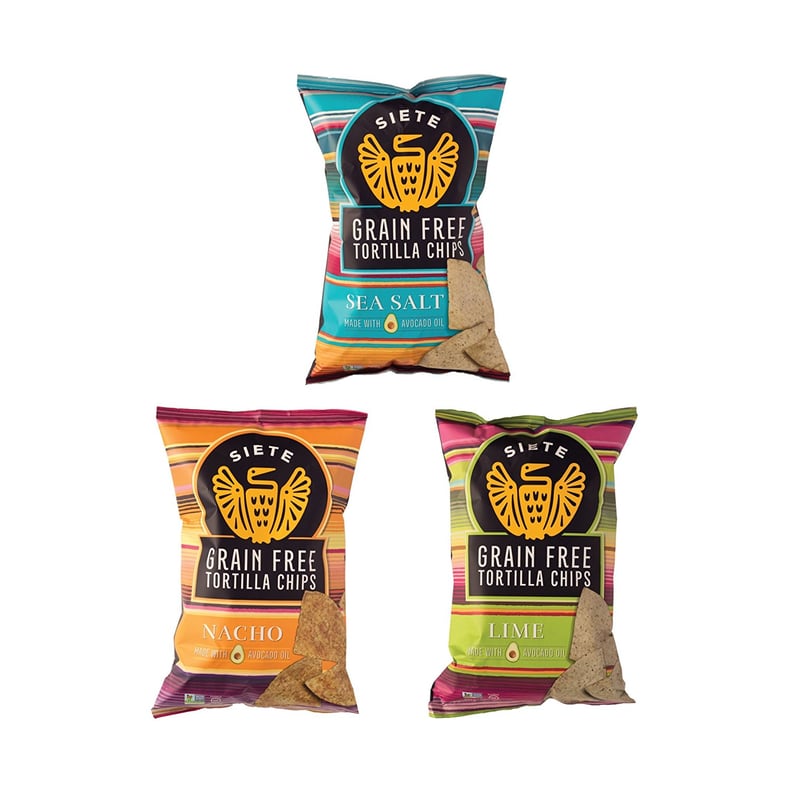 Siete Grain Free Tortilla Chips
We served these Siete Grain Free Tortilla Chips ($22 for 3) at a party and nobody knew they were grain free: that's how good they are. We recommend the three-bag sampler because you won't be able to pick a favorite flavor. (Pro tip: Dip the lime flavor in guacamole and live your best healthy life.)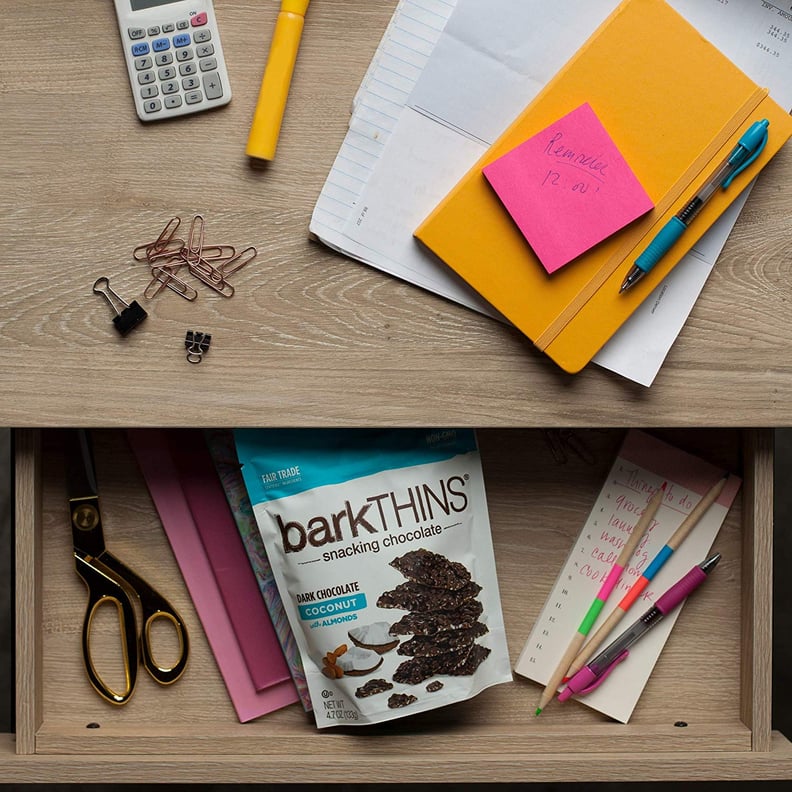 BarkTHINS Dark Chocolate Snack Variety Pack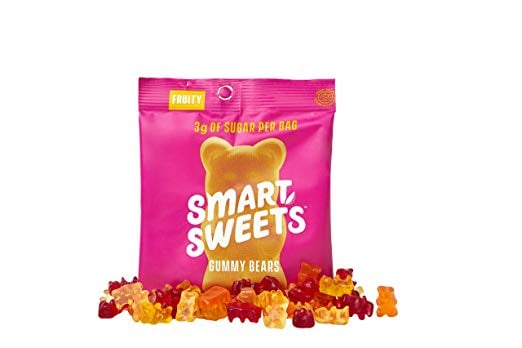 SmartSweets Gummy Bears
Once you've tried these SmartSweets Gummy Bears ($28 for 12), you won't go back to regular gummy bears. They're delicious and only contain 3 grams of sugars.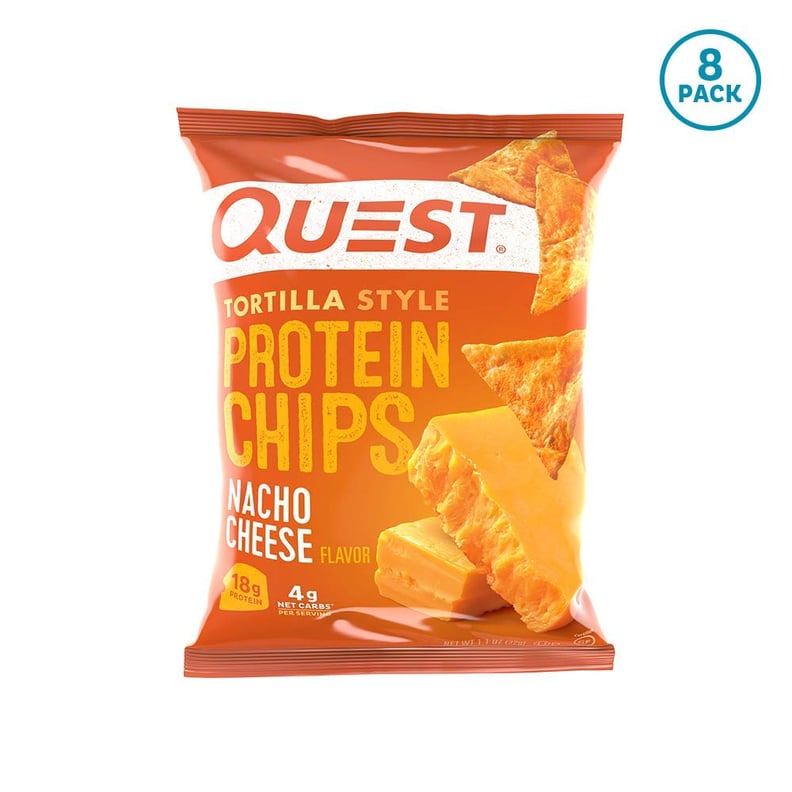 Quest Nutrition Tortilla Style Protein Chips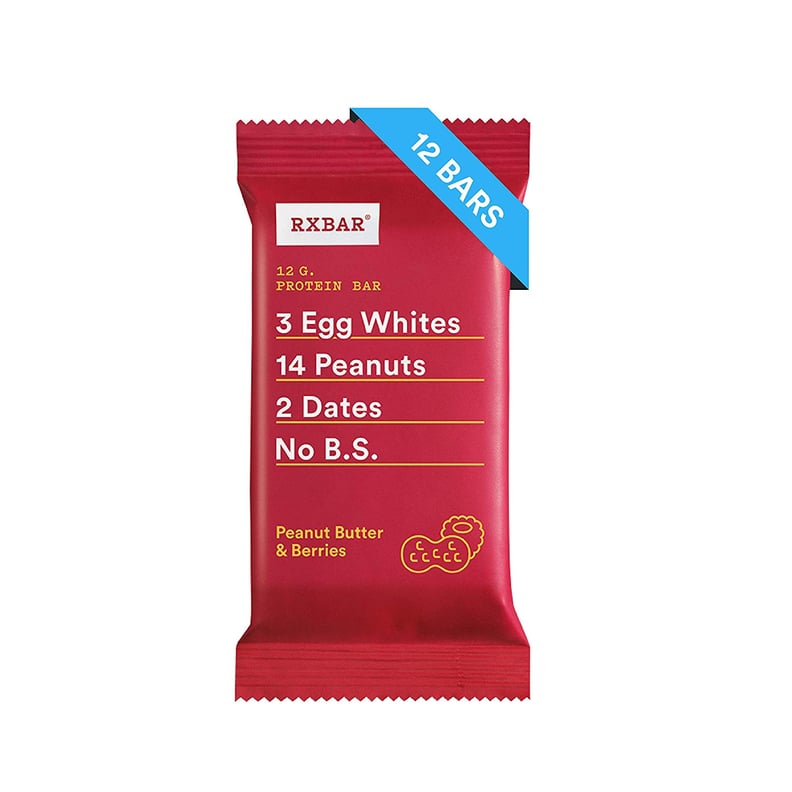 Rxbar Peanut Butter & Berries