3 Staffers Tried Cannabis Skin Balm, and Here's Why They're Obsessed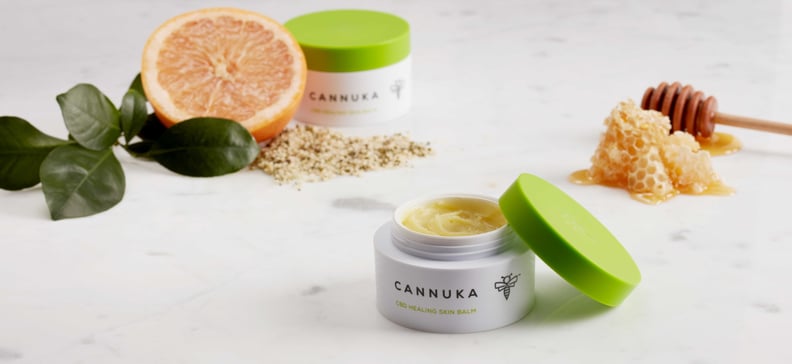 As POPSUGAR editors, we independently select and write about stuff we love and think you'll like too. If you buy a product we have recommended, we may receive affiliate commission, which in turn supports our work.
Yes, it's true: the cannabis revolution is back. Only this time, it's not the same one your parents probably lived through. Born from the wellness-focused lifestyles of mindful millennials is an emphasis on natural ingredients that are as good for the earth as they are for your mind and body. That's where cannabis comes in.
First, the clever use of this ingredient's healing properties took over our obsession with essential oils. Now it's here to change our beauty routines, too. Enter Cannuka, a family-owned skincare brand with a mission to relieve common skin woes — like irritation and inflammation — by marrying cannabis and manuka honey. A closer look at the ingredients in its unique skincare line reveals that two forms of cannabis are included: cannabidiol (commonly known as CBD) and hemp seed oil, a nonpsychoactive derivative of the plant. To complement the anti-inflammatory, antioxidant-rich properties in these skin-protecting ingredients, manuka honey is sourced from New Zealand to make healing magic happen.
But it's one thing to hear about the intriguing benefits of this innovative formula; we wanted to know how they really worked. The perfect way to find out? A blind test on a few of our staffers! Because trying unfamiliar products is practically part of the job here at POPSUGAR, our unknowing staffers didn't suspect a thing. Read on to learn their first impression of Cannuka's star multitasking product, the CBD Healing Skin Balm, and find out how they reacted once we revealed the secret ingredient. Hint: it's now a total must-have in their beauty routines.
01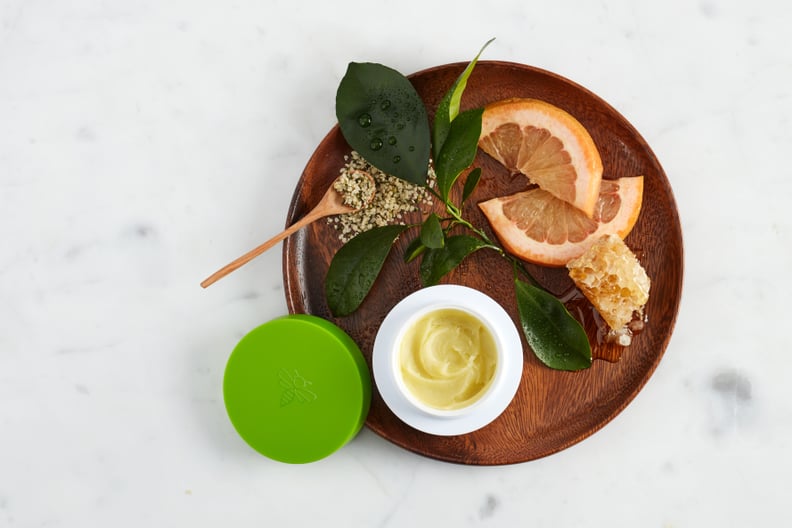 It's a Total Beauty Game-Changer
When an unlabeled jar of the CBD skin balm landed on her desk, Caitlin Strang, creative services director, thought she was just getting another cream to keep on hand. But to her surprise, the unique texture and instantly hydration-boosting benefits made this one immediately stand out. "My hands were so soft and moisturized! When I put the balm on, I felt like it wouldn't be able to spread like a lotion because of the consistency, but my hands absorbed the product easily."
Her reaction to the mystery ingredient: "I laughed. I knew there were going to be a lot of products like this out there, but I haven't tried any that didn't immediately hit me smelling like cannabis. This made me reconsider my beauty choices; it smells great and my hands are seriously soft!"
02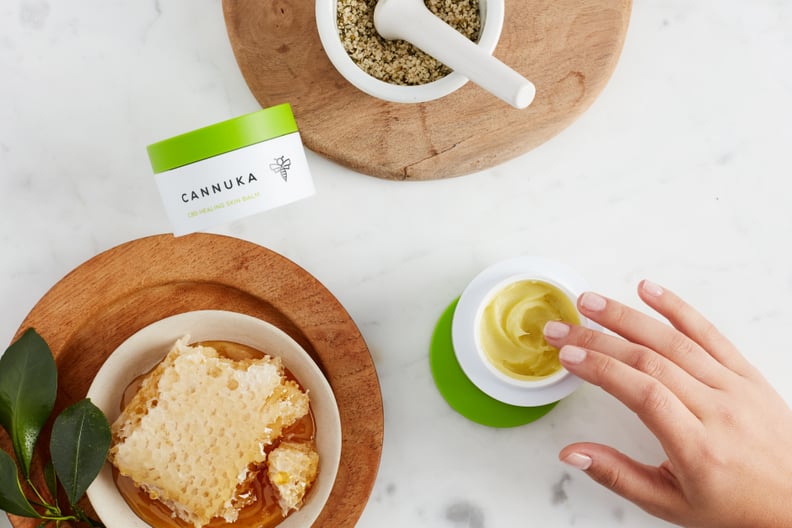 A Small Amount Makes a Big Difference
When Alaina Demopolous, beauty editorial assistant, first took the balm for a spin, she was immediately intrigued by how it looked and felt. "The balm texture was pretty interesting. I liked how I didn't need to use a lot to feel it working," she said. But the most notable benefit? Her hands felt hydrated without the extra stickiness, thanks to the product's natural oils and omegas. "Sometimes after you put hand cream on, you can't do anything for 20 minutes because your hands are too slippery. Yeah, that sucks — but this was the opposite."
Her reaction to the mystery ingredient: "WHOA! I honestly could not have known. It didn't smell like cannabis to me."
03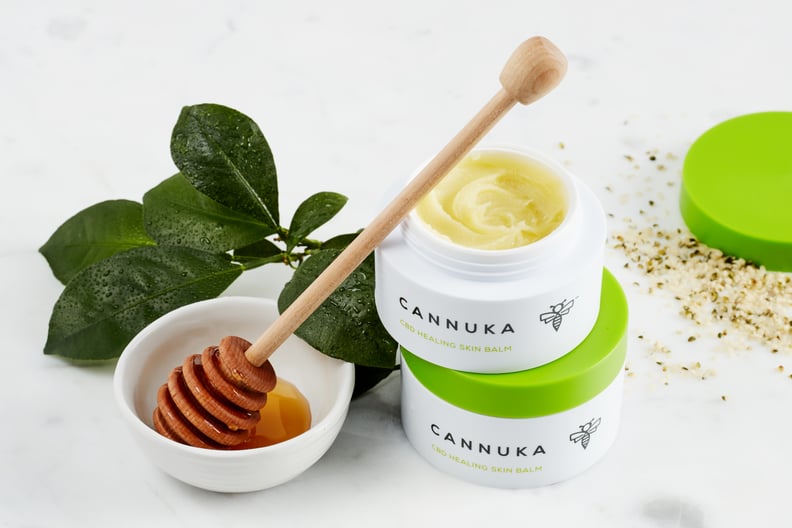 It's a Soothing Winter Must-Have
In the POPSUGAR office, no one is quite as well-versed in scented skincare products as Sarah Siegel, editorial assistant of shopping and products. Though the CBD Healing Skin Balm faintly reminded her of other honey-based products, she was truly stumped on what it could be. Her first reaction: "I really enjoy the smell; it's lightly citrusy and makes my hands feel really soft." The texture was unlike anything she had tried before, too. "The product is a little thicker than I'm used to, but I can tell it would really soothe my dry hands in the Winter," she said. "I would definitely use it again in the colder months when I need something to calm cracked skin."
Her reaction to the mystery ingredient: "I was intrigued and was hoping the scent might ease my anxiety as an added bonus to the moisturizing benefits. And the packaging was so clean and pretty that I never would've guessed! It looks like something I'd normally reach for."

Credits:
Art Direction: Diana Weisman
Photography: Tom Medvedich
Prop Styling: Martha Bernabe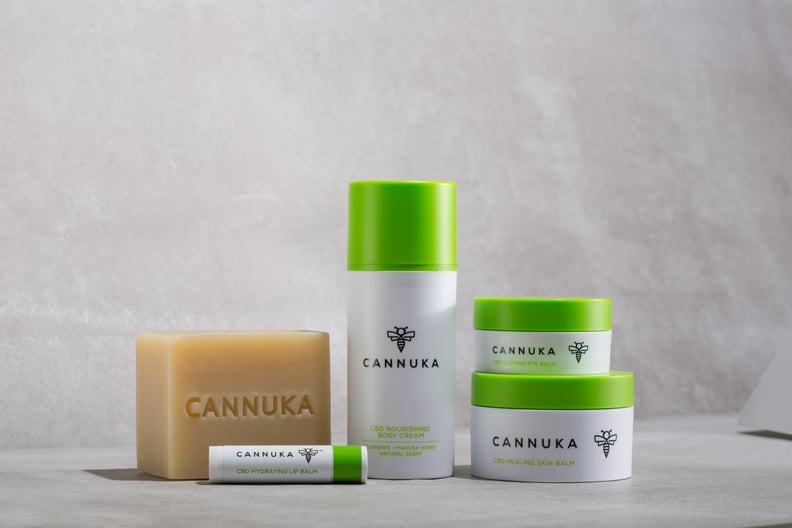 More from Cannuka
Any cannabis products referenced above are not intended to diagnose, treat, cure, or prevent any disease. The writer is not a medical doctor, and their experience is based on personal use, the results of which may not be typical or intended. The legality of cannabis products varies by state, and readers are encouraged to check their local laws before purchasing and using cannabis products. Nothing in this article should be construed as advice regarding the legal status of cannabis products. Any views expressed in this article by a third-party sponsor are those of such sponsor, and do not necessarily represent the views of POPSUGAR.