Carter Good Uses His Personal 100-Pound Weight-Loss Journey to Coach Others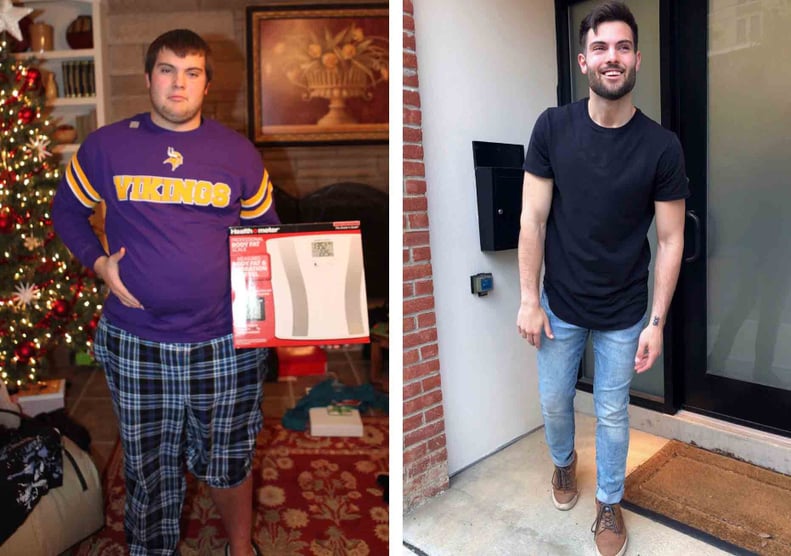 Carter Good
Carter Good
Carter Good inspires his nearly 400,000 Instagram followers with informative nutrition tips, weight-loss facts, and motivational first-person anecdotes. But Carter doesn't just post about nutrition; he actually practices what he preaches.
The fat-loss coach himself lost around 140 pounds through transforming his eating habits and adopting a workout plan. And while he admittedly lost the bulk of that weight in an unhealthy manner — "when I first started, I did it the wrong way," he told POPSUGAR — he has now found balance and uses his experience to help others. Carter dished to us what his fitness and nutrition look like now, how he stays motivated, and his advice for others getting started on their own weight-loss journeys.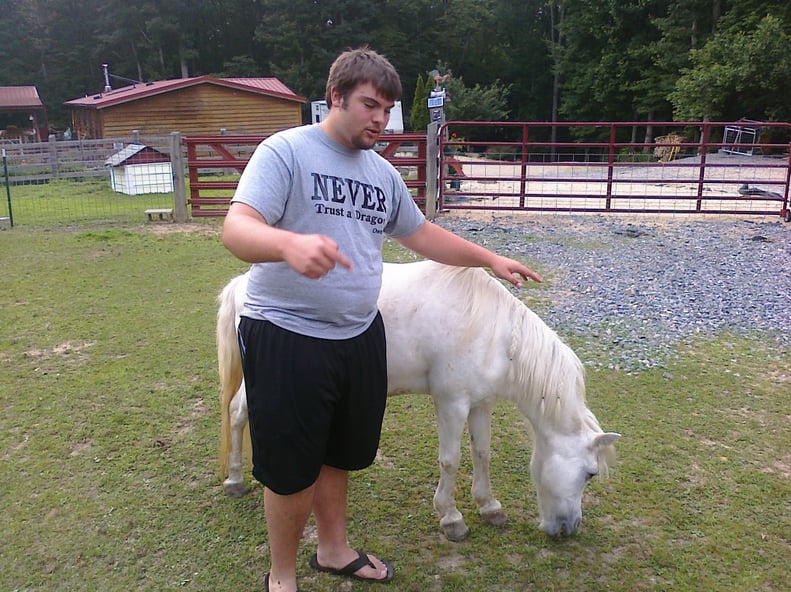 Carter on His Weight-Loss Journey
POPSUGAR: Describe your weight-loss journey — how much weight have you lost and how long did it take?
Carter Good: I started my weight-loss journey in late 2011. At the time, I was at my heaviest weight of 305 pounds. Over the course of about a year, I lost a large amount of weight, nearly 100 pounds, and have since lost another 40. I now maintain my weight at around 160-180 pounds.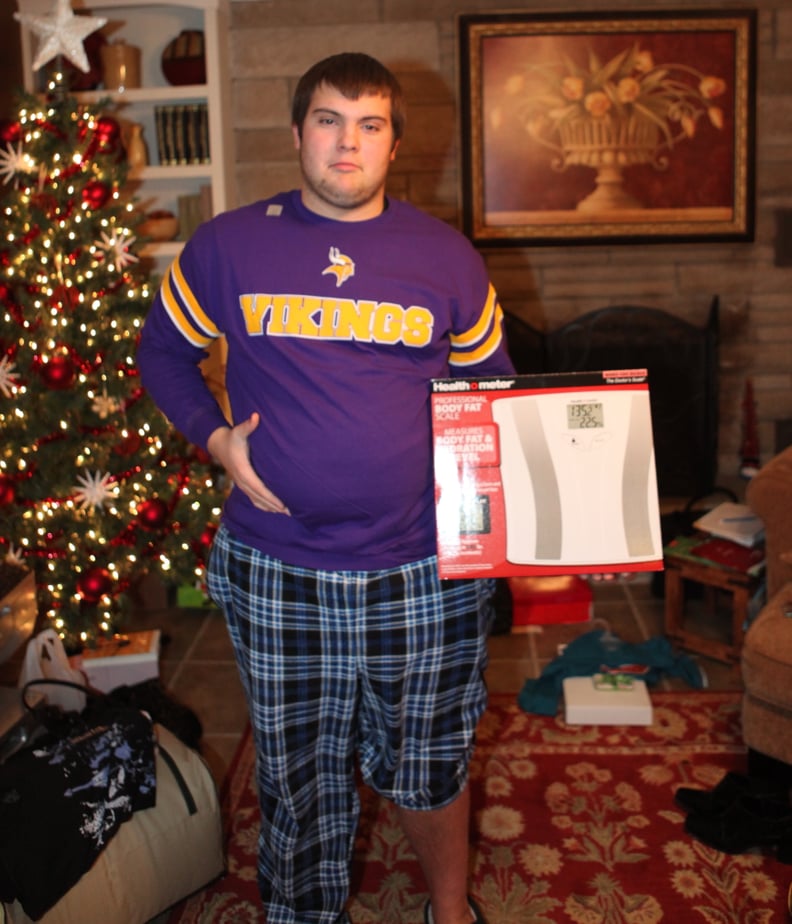 Carter on How He Lost the Weight
PS: How did you lose the weight? Did you follow a specific diet? Did you do a specific workout type or schedule?
CG: When I first started, I did it the wrong way. I obviously lost the weight, but it was through extreme restriction with my diet and hours of cardio every single day. Luckily, I was a kid in high school, so I didn't have many responsibilities outside of going to school and doing homework (no kids, job, obligations, etc.), so sticking to an intense regimen worked.
My biggest struggle came after losing weight. During my journey, I isolated myself and pretty much blocked out everything and everyone around me. Once I lost the weight, I struggled to find a balance between fitness and the other important parts of my life.
Over the past few years, I feel I've done a good job finding that balance, and it's why my content is so focused on flexibility and sustainability.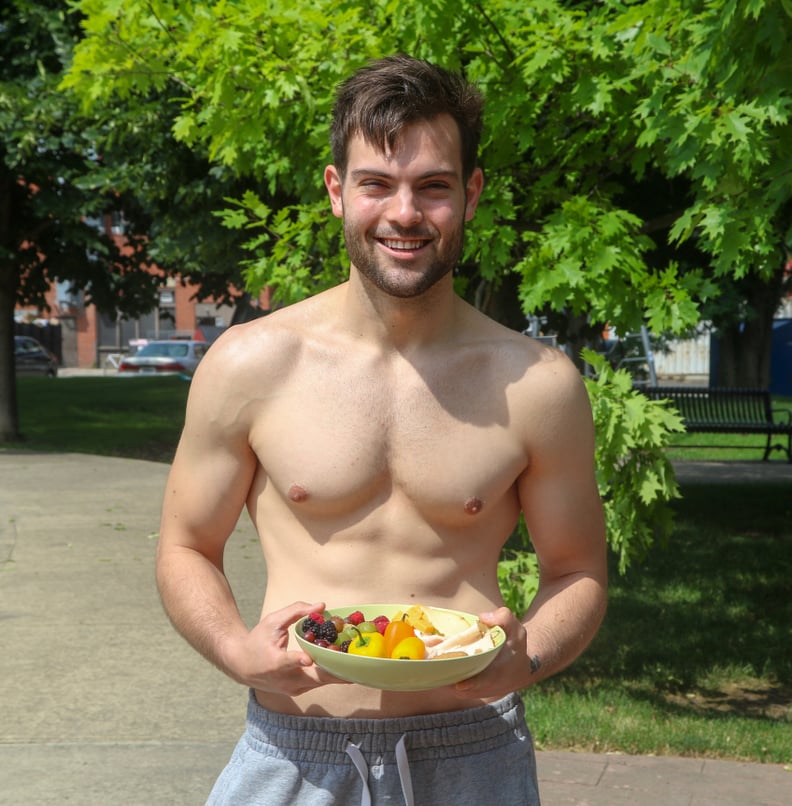 Carter on What He Eats Every Day
PS: What does a typical day of eating look like for you? Do you count calories?
CG: I don't track calories every day anymore. At this point, I've spent enough time measuring and counting that I have a pretty good idea of where I'm at each day. Ninety percent of the time, I'm eating similar types of meals. That makes it easier for me to keep a mental note of what I'm eating, and I make sure I enjoy those foods too so I don't get sick of them. I'll sometimes eat more calories on a heavy lifting day if I'm feeling hungrier, but I don't do it as a rule.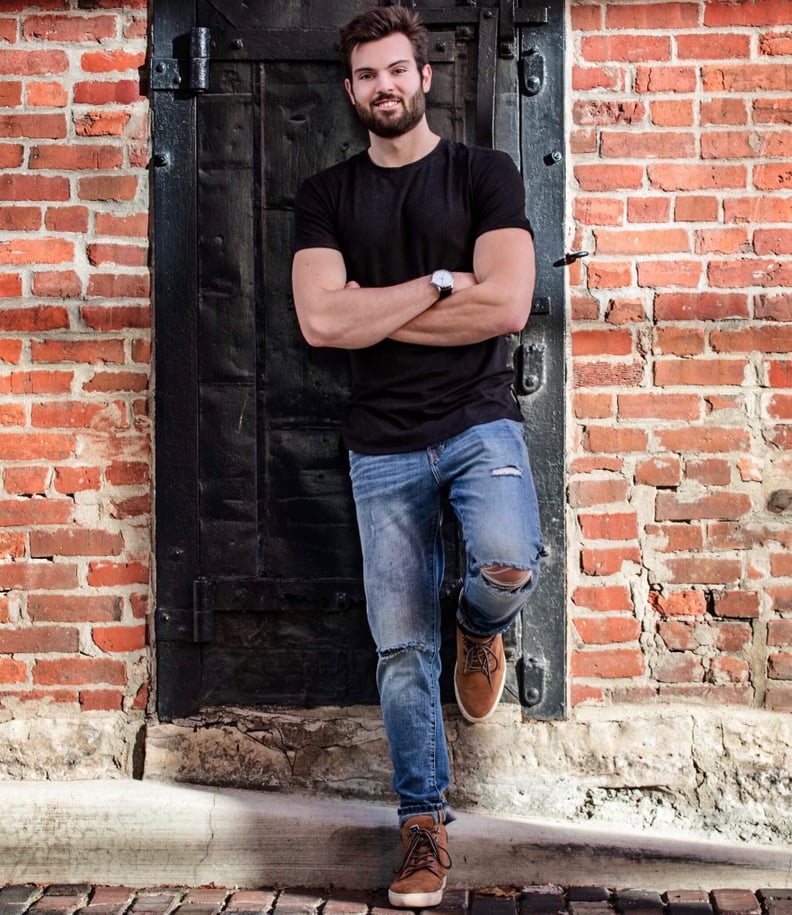 What Carter's Workout Schedule Is Like
PS: What is your workout schedule?
CG: Right now, I'm working out in the gym four times per week: Monday is chest and arms, Tuesday is back, Thursday is shoulders and arms, Friday is legs.
I use a lot of compound exercises in my workouts, such as deadlifts, bench press, etc., but I like to include other movements that are more functional, too. For example, on my back day, instead of pull-ups or rows, I've been doing rope climbs. I enjoy doing exercises like that which require strength, but also core stability.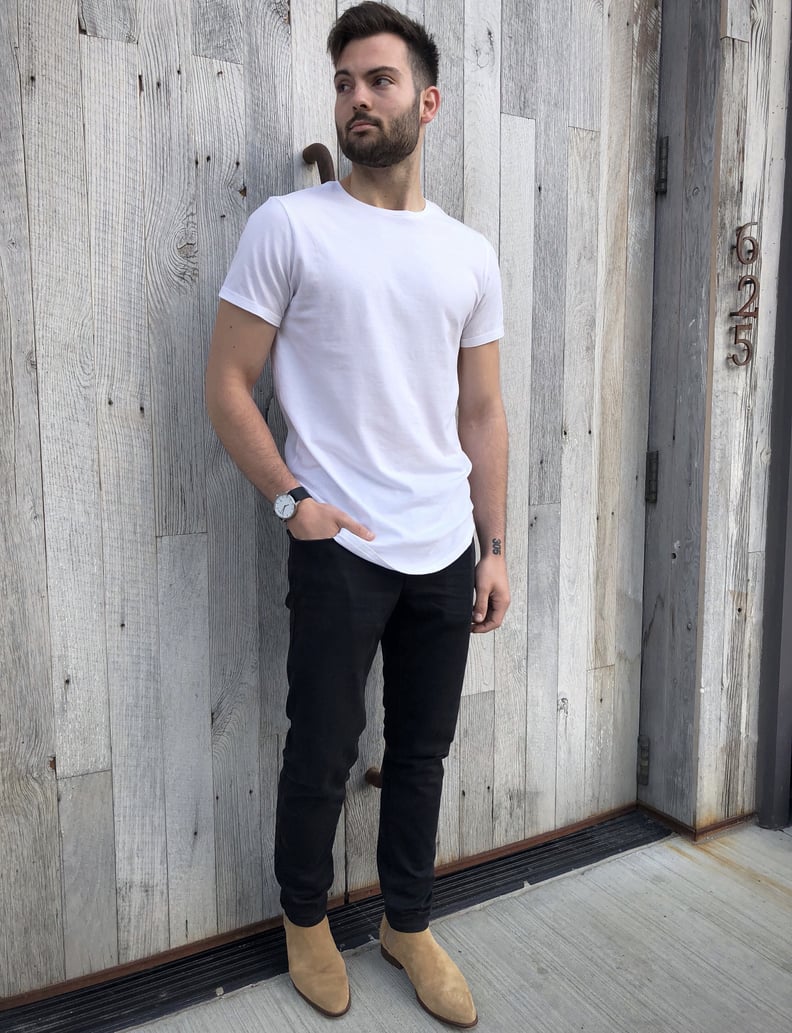 Carter on His Nonscale Victories
PS: What are some nonscale victories you've experienced?
CG: There are SO many. But some of the big ones that come to mind are:
Fitting into a medium t-shirt.
Fitting into 32-waist pants.
Being able to enjoy activities like hiking and biking.
Walking into a clothing store and being able to find my size.
Feeling confident with my shirt off.
Feeling better physically and mentally (I have more energy and motivation).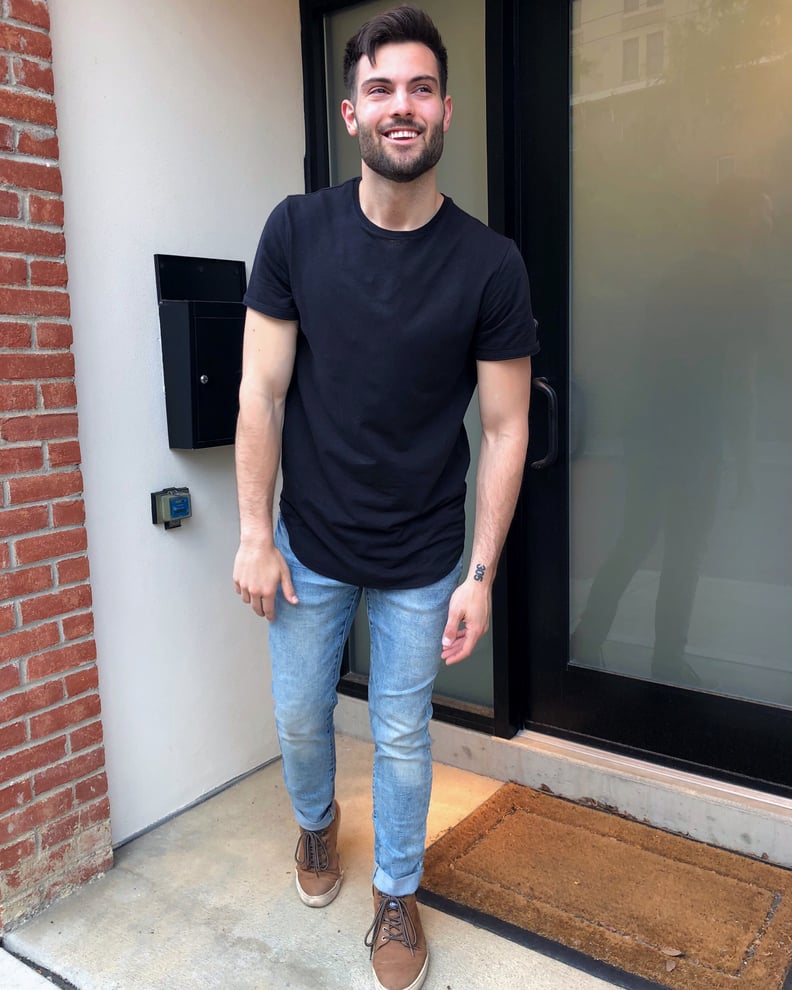 How Carter Stays Motivated
PS: How do you stay motivated?
CG: Motivation is funny; when you have it, it's great. Staying on track is easy. When it's gone, that's when people struggle.
I have moments when I'm more and less motivated, but I stay on track regardless of how motivated I am, and that's because I've put so much focus into building habits and routines. Nowadays, fitness is just something I do, and I feel off when I'm not making healthy food choices or when I miss my workouts for an extended period of time.
I like to think of it like brushing your teeth. No one absolutely hates brushing their teeth, but no one's doing backflips to the bathroom to do it either. It's just something they do, because they know the consequences of not brushing their teeth far outweigh the four to five minutes a day doing it.
The health benefits I get from exercising and eating nutritious foods makes it more than worth it.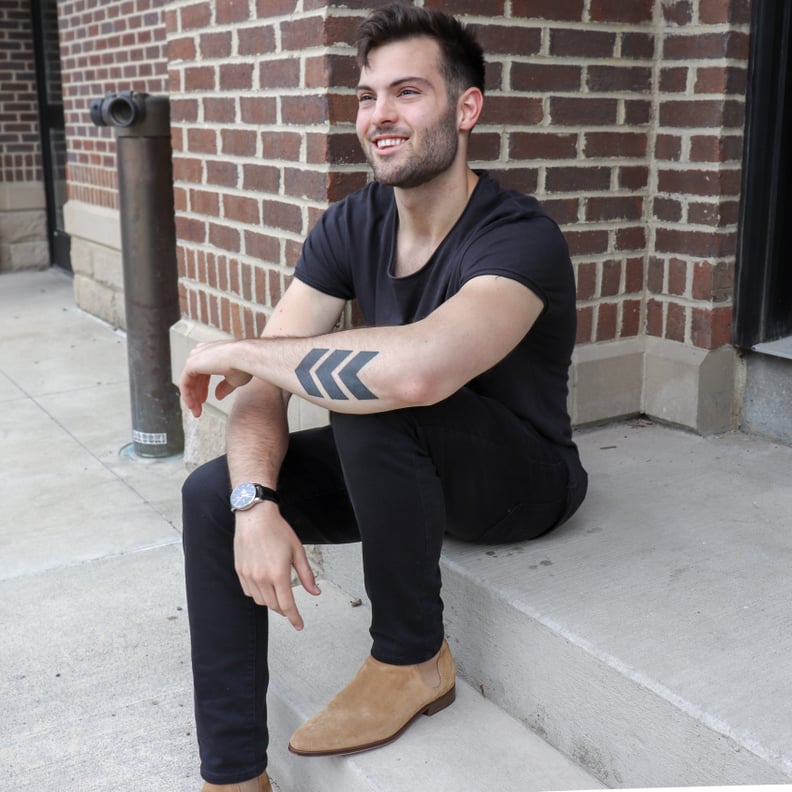 Carter on How He Motivates Others
PS: Why did you decide to be a fat-loss coach and help motivate others?
CG: I wanted to help others overcome the thing I struggled with most. Anyone can lose weight in the short-term. Where most people struggle is maintaining their results and turning fitness into a lifestyle.
My goal with coaching people is to first help them get results, but more importantly, develop habits and routines that allow them to maintain their results for the rest of their life — far beyond the time we spend working together.
Life can be crazy, and a lot of things will happen that are outside of your control. But one thing you always have control over is your health, and that's what I try and help each of my clients find.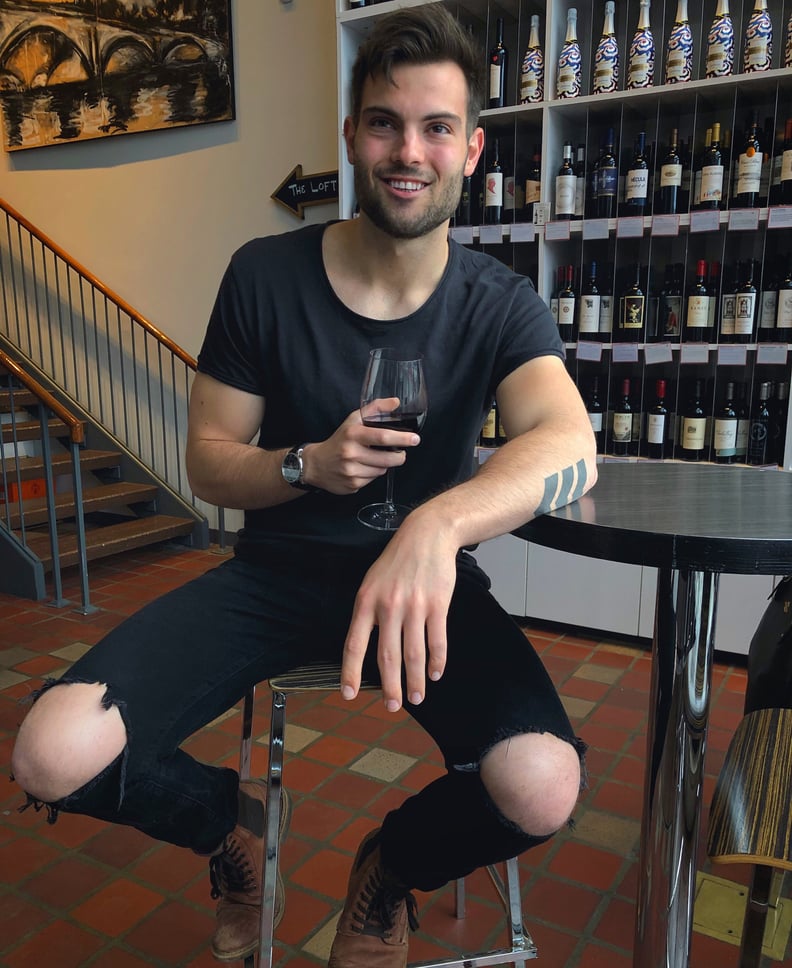 Carter on His Favorite Indulgences and What's Next
PS: What are your favorite indulgences?
CG: Right now, I'm really enjoying Jeni's Ice Cream and baking homemade cookies!
PS: What are your next fitness goals?
CG: My next goal is to continue doing exactly what I'm doing. I've found what works for me, and other than minor changes to my exercise and diet here and there, I'm content!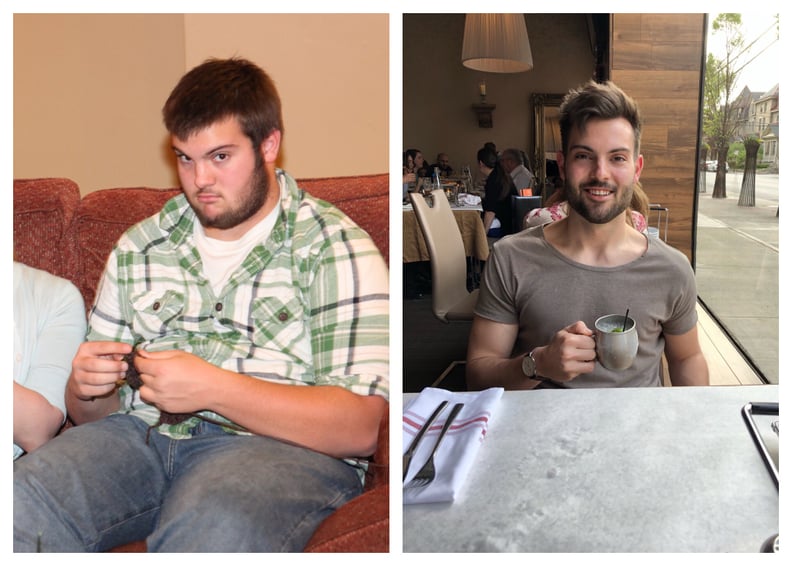 Carter's Advice For Others
PS: Any advice or tips for people on their own journey?
CG: You have time! Losing weight is exciting, but if what you're doing isn't sustainable, the weight you lose won't matter since it'll be right back on.
There's nothing wrong with focusing on weight loss, but you need to make sure the diet and exercise strategies you're following are things that can eventually build into lifelong habits.
Slip up on your diet? Miss a few workouts? Don't sweat it. There's no time limit or finish line, and small hiccups like that are meaningless in the grand scheme of things.