7 Celebrities Who Stay in Shape With Intermittent Fasting
As several fad diets have cycled in and out of fashion — low-fat diets, the grapefruit diet, and the Master Cleanse all come to mind — there's another form of eating that has gained popularity over the last few years: intermittent fasting. Intermittent fasting isn't so much a diet as it is a lifestyle choice. It's a method of eating that involves cycling between periods of eating and periods of fasting. Although there are five main intermittent plans, there are a couple that have been endorsed by celebrities.
And with Hugh Jackman's rock-hard abs and Jimmy Kimmel's shocking slim-down, it seems this eating plan definitely delivers results. Here are some celebrities who swear by intermittent fasting and credit the plan with keeping them in such great shape.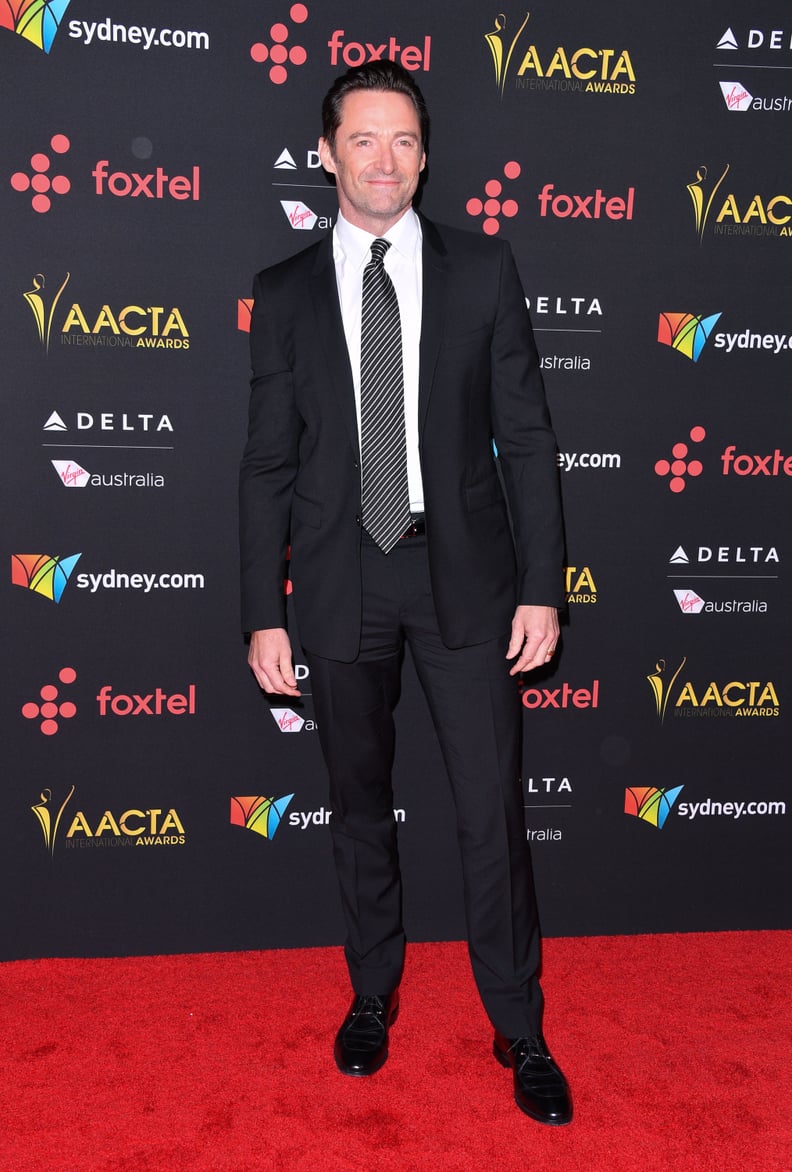 Hugh Jackman
Hugh Jackman logs serious hours in the gym to stay in superhero shape, but he also credits intermittent fasting to helping him get lean. When he was training for X-Men: Days of Future Past, he followed the 16:8, or leangains, intermittent fasting plan where he ate during an 8-hour window and fasted the other 16 hours. "I feel so much better on it," he told Men's Journal during a 2013 interview. "I haven't put on nearly the amount of fat I normally would. And the great thing about this diet is, I sleep so much better."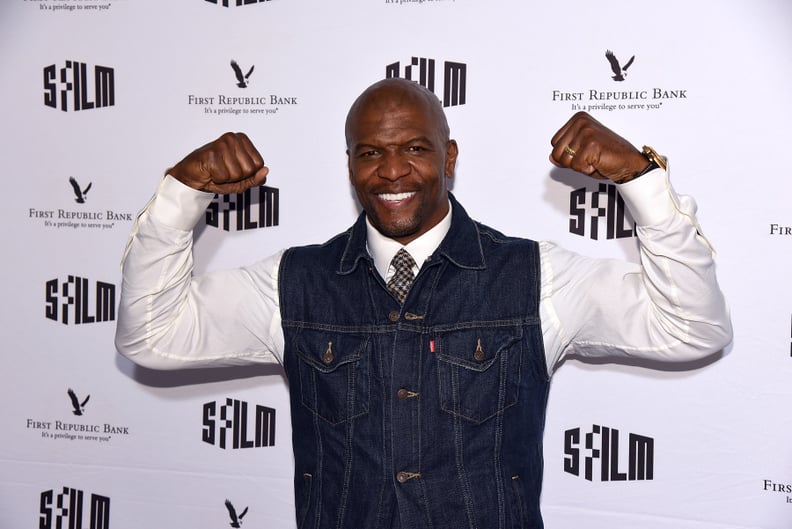 Terry Crews
The former NFL player has practiced intermittent fasting for years. He follows the 16:8 plan and eats his first meal at 2 p.m. He then eats from 2-10 p.m., even though he works out early in the morning.
"Now, within the times I don't eat, the fasting period, which is a 16-hour fasting, I drink amino acids drinks," he told Business Insider. "I'll have coffee, maybe tea. Sometimes I'll have a little coconut oil on a spoon that makes you feel a little satiated. But it's never a meal. And then, once I get on my meals, it's good."
He credits intermittent fasting for keeping him in great shape. "I can feel the difference. I literally can put pictures of myself now versus pictures of myself at 22 years old, and I look and feel much better right now," he said.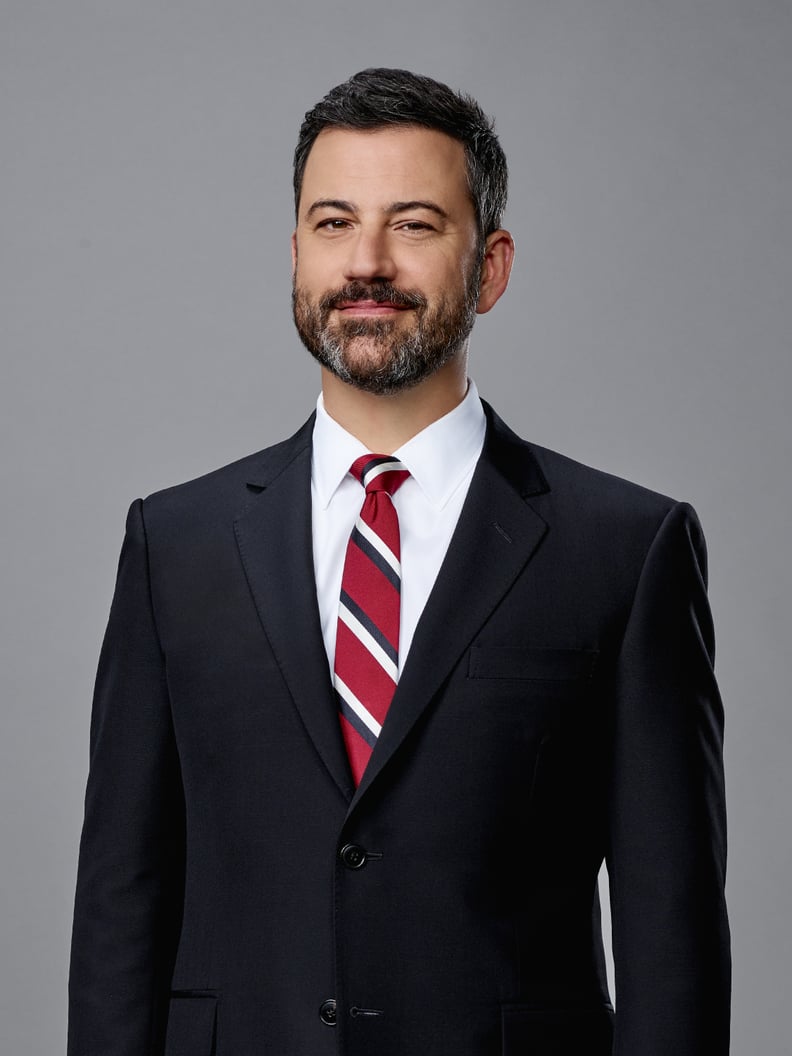 Jimmy Kimmel
Jimmy Kimmel lost 25 pounds first by replacing two meals a day with protein shakes and eating a small dinner, then by adopting the 5:2 intermittent fasting plan, or Fast Diet, which has has been doing for several years.
"On Monday and Thursday, I eat fewer than 500 calories a day, then I eat like a pig for the other five days," he told Men's Journal. "You 'surprise' the body, keep it guessing." He added that on fasting days, he eats very little, such as coffee and pickles, peanut butter and an apple, or maybe oatmeal if he's really hungry. The rest of the week, he eats pretty much whatever he wants.
"It sounds hard, but you get used to it and learn you can get through it," he said, "It's helped me stay at 182 pounds. And it's made me appreciate the food that I do eat."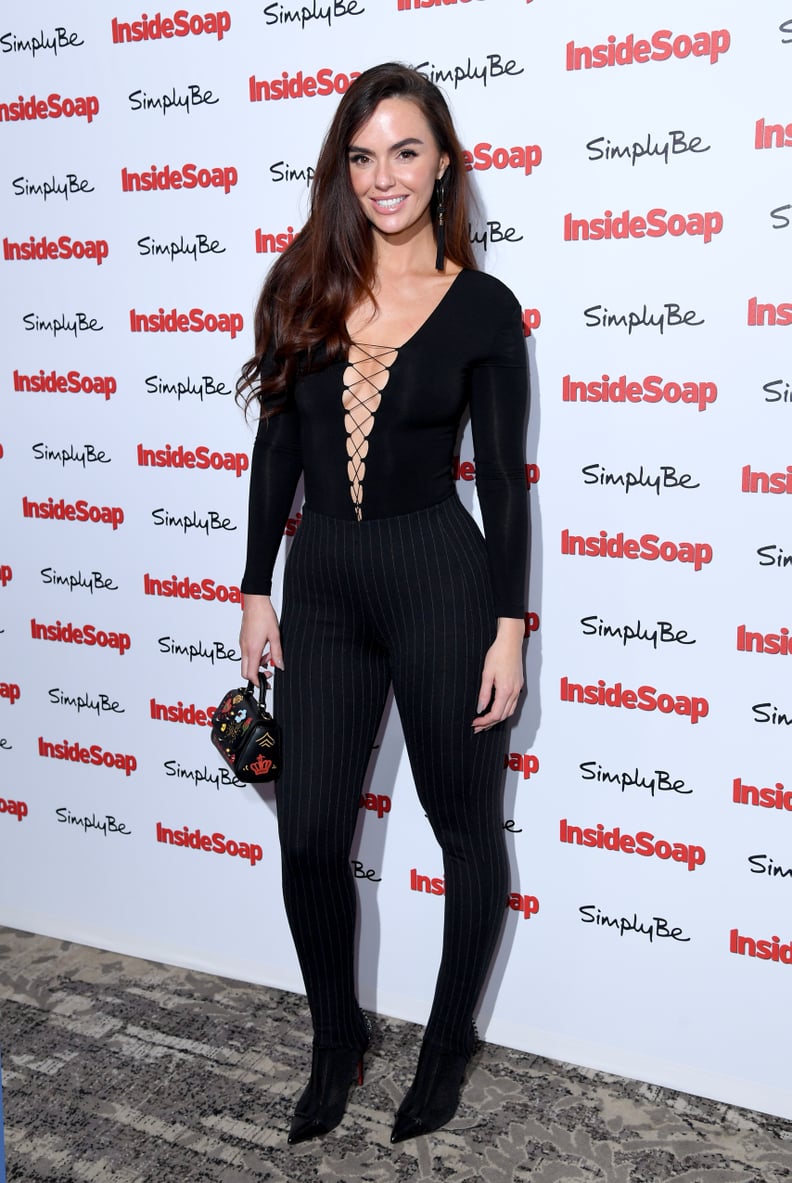 Jennifer Metcalfe
British soap star Jennifer Metcalfe is a brand ambassador for diet company LighterLife Fast, which includes following the 5:2 plan — where she only eats about 600 calories a day for two days a week — using LighterLife products.
Jennifer showed off her fit figure in a campaign for the brand and told the Daily Mail: "You're not deprived and your energy levels are still up. To know my body is getting everything it needs, even to go to the gym, that makes me feel good."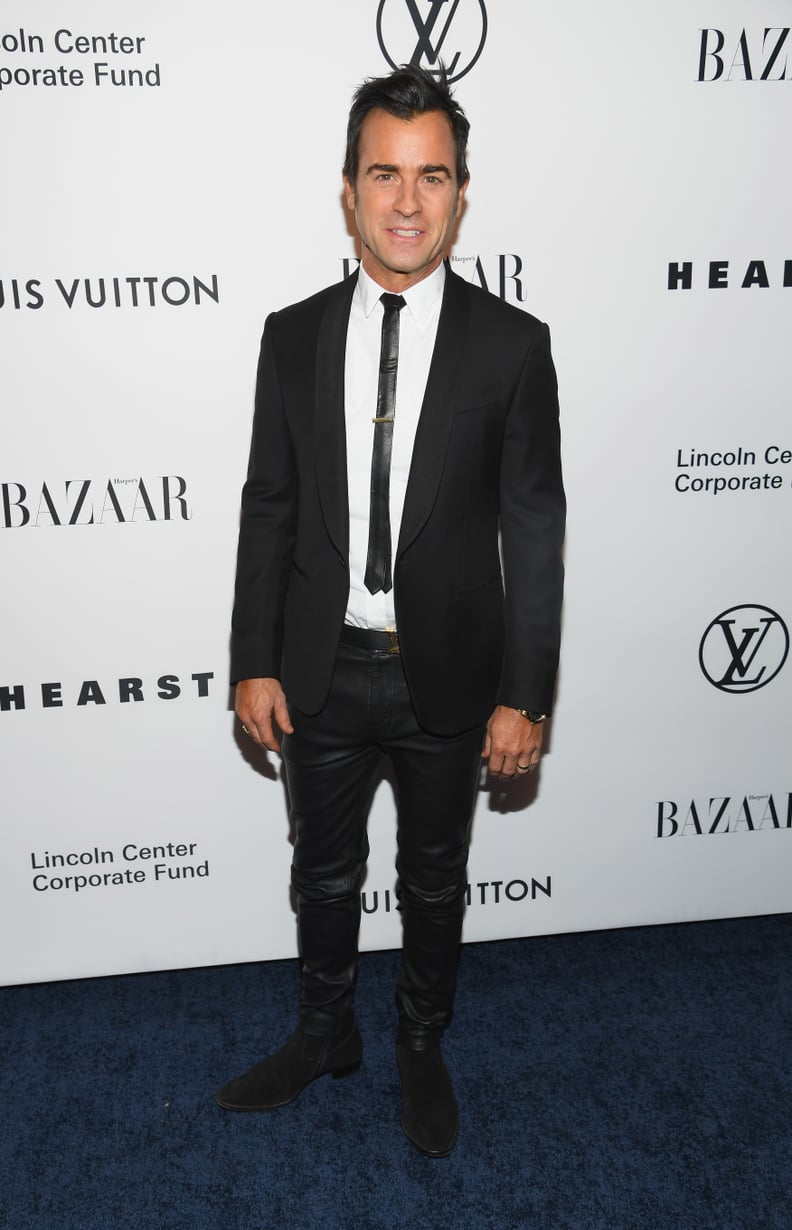 Justin Theroux
Justin Theroux showed off his particularly lean and chiseled physique in the HBO series The Leftovers. In addition to rigorous workouts with trainer Jason Walsh of Rise Movement, Justin also cut out sugar and practiced a form of intermittent fasting.
"I stay away from diets, but I like to do a little intermittent fasting with Justin," Jason told Men's Journal. "For two or three weeks he stops eating after seven at night, until seven in the morning. So that is about a 12-hour fast. Then we add amino acids at night. He has a lot of success with that."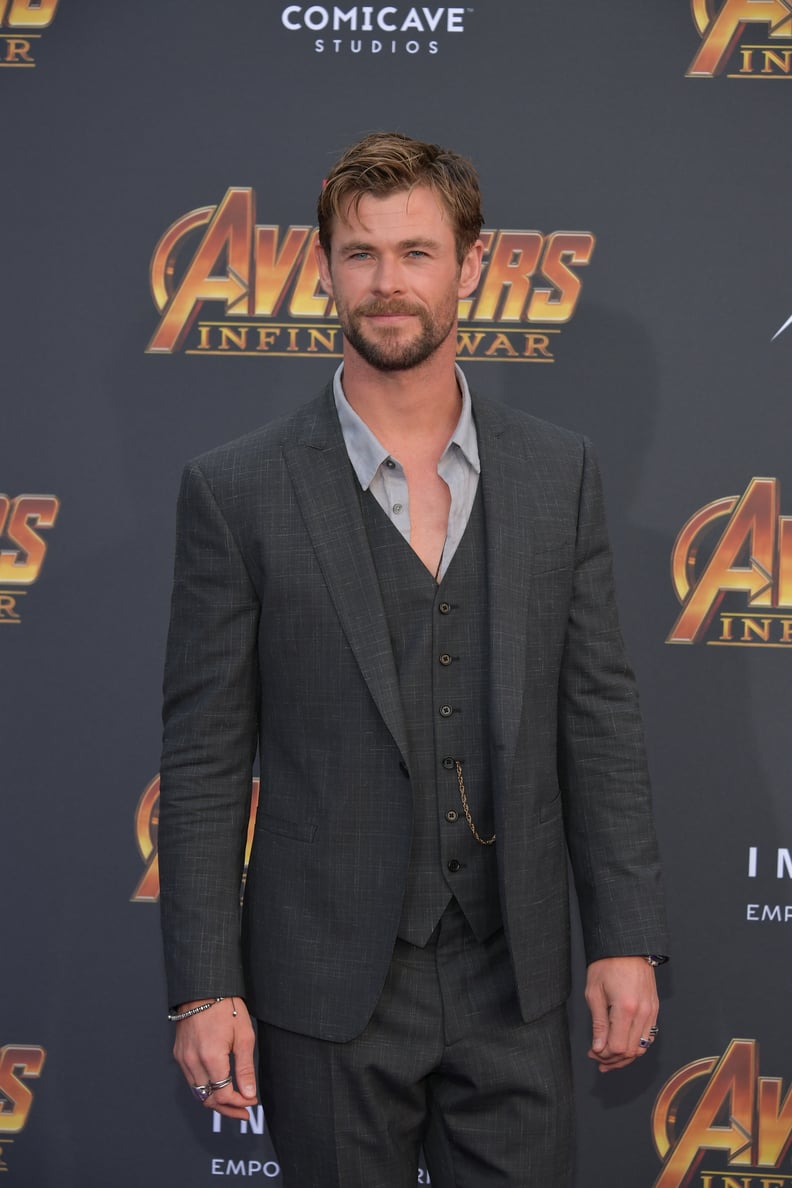 Chris Hemsworth
Chris Hemsworth is known for his buff physique as Marvel superhero Thor, but the actor had to slim down for his 2013 role in the film In the Heart of the Sea. To lose the weight, Chris ate only 500 to 600 calories a day and practiced intermittent fasting.
"You have like a fasting period of 15 hours, like you stop eating completely, and then you have little meals through the day," he said on Jimmy Kimmel Live.
Although we don't advocate eating less than 1,200 calories a day to lose weight — the exact target depends on your age, height, weight, and activity levels — eating during a 9-hour window and fasting for the other 15 hours helped the actor slim down.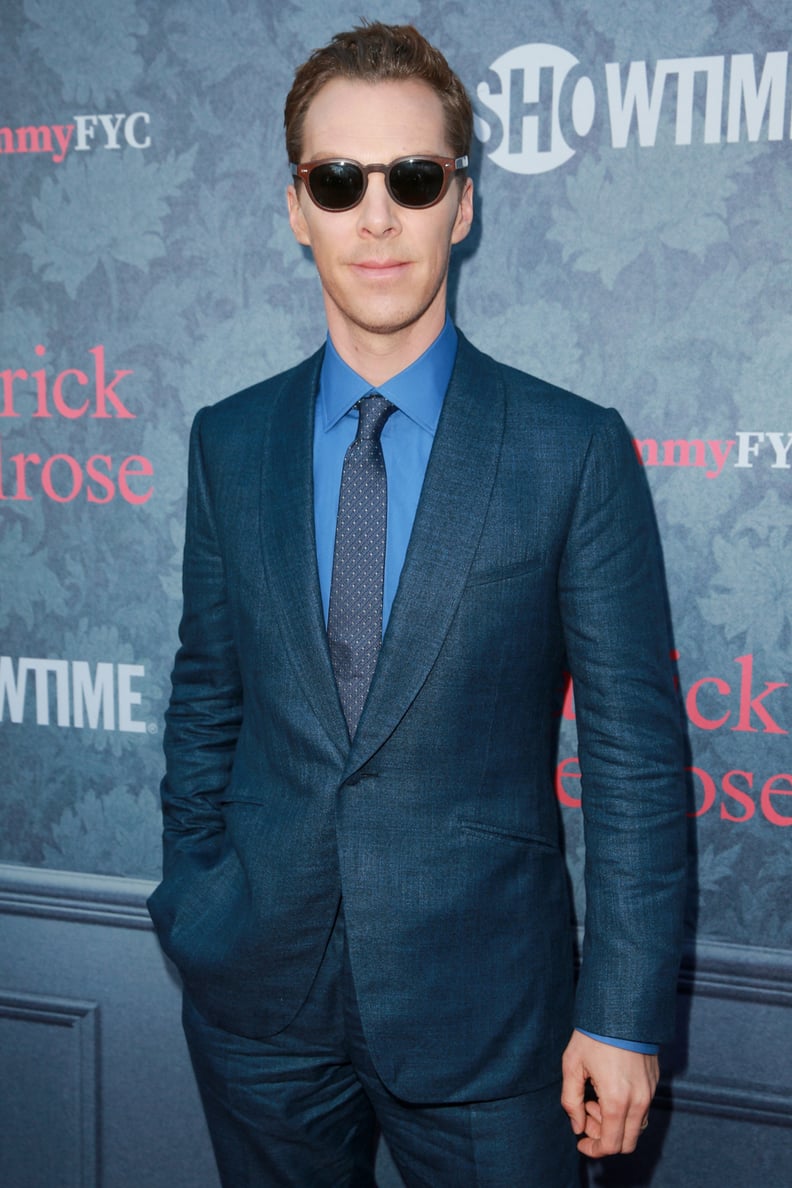 Benedict Cumberbatch
Benedict Cumberbatch lost a lot of weight in between his role as buff superhero Doctor Strange and the thin detective Sherlock Holmes. For Sherlock, the actor slimmed down with the help of the 5:2 intermittent fasting plan, where you eat 500 calories or fewer for two days a week.
"I'm on the 5:2 diet. You have to, for Sherlock," he said during an interview with The London Times. With a notably slimmer physique as Sherlock Holmes, the diet clearly worked for him.