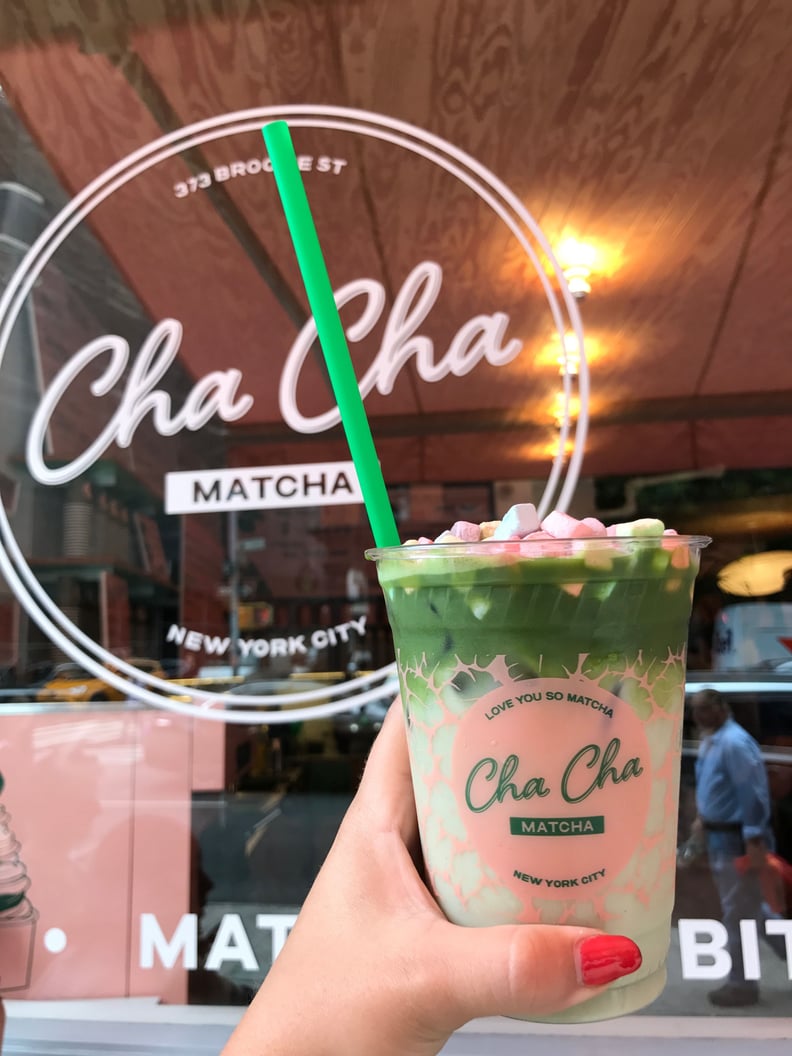 POPSUGAR Photography | Madison Meltzer
POPSUGAR Photography | Madison Meltzer
The only way to make matcha even more of a millennial beverage? Add Lucky Charms. In New York City, Cha Cha Matcha unveiled a new drink consisting of the trendy green tea powder, macadamia nut milk, and Lucky Charms-inspired marshmallows. Even better, the drink is entirely vegan — including the marshmallows!
We got to try it and can attest to the fact that it tastes exactly like Lucky Charms. The matcha flavor definitely does come through, but the latte is pretty dominated by the sweet marshmallow flavor. In fact, it might be a overwhelmingly sweet for some, but it's definitely tasty for anyone with a big sweet tooth.
Unfortunately, the drink is exclusive to Cha Cha Matcha and only available in its Broome Street location. The Instagram-friendly cafe also announced that it would be releasing two additional cereal-related drinks soon. Stay tuned and thirsty.