Though Chick-fil-A is known for its fried chicken sandwich, it seems like the fast-food chain is trying to contrast its indulgent menu mainstays with some unexpected additions. Earlier this year, Chick-fil-A replaced its coleslaw with a kale salad, and now, the chain is introducing three more light options: the Hash Brown Scramble, the Egg White Grill Bowl, and the Harvest Kale and Grain Bowl.
Perhaps the most unexpected is the Harvest Kale and Grain Bowl — a protein-packed bowl with red quinoa, white quinoa, farro, butternut squash, diced apples, and chopped kale. The bowl is finished off with goat cheese, feta cheese, dried cherries, and roasted nuts. It actually sounds like something we would whip up at home! With the addition of chicken, the bowl amounts to 370 calories.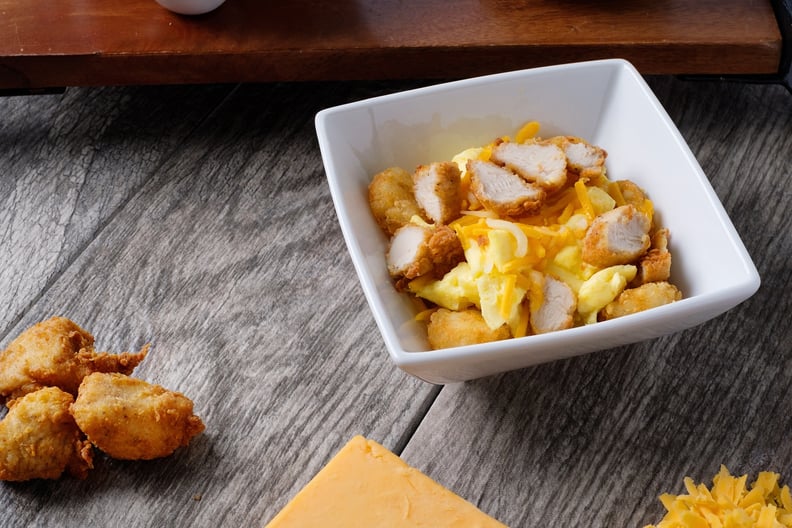 The Hash Brown Scramble, shown above, is certainly on the heartier side. At 650 calories, it is a combination of hash browns, scrambled eggs, cheddar cheese, and chicken nuggets or sausage. It can also be served in a burrito or a bowl. Meanwhile, the Egg White Grill Bowl is 180 calories and features scrambled egg whites, cheddar cheese, and grilled chicken. Both items come with a jalapeño salsa.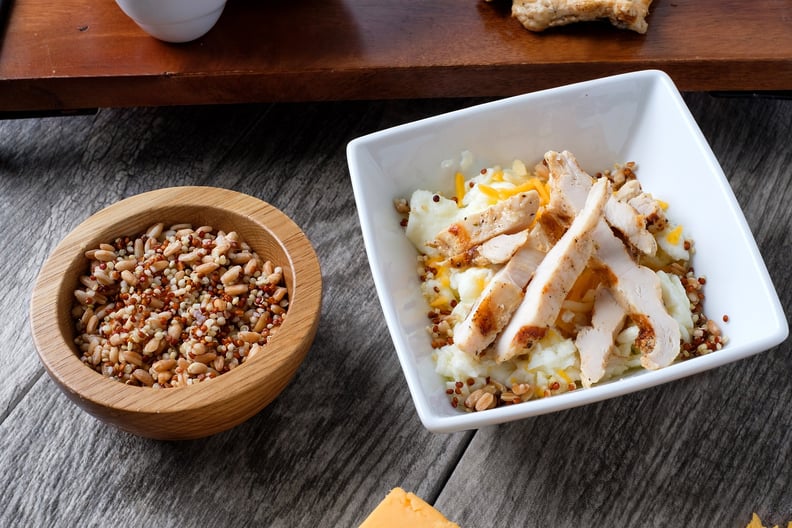 The three items are currently being sold on a test basis at various Chick-fil-A locations. The Harvest Bowl and Egg White Grill Bowl will be available in Sacramento, San Francisco, Tampa, and Huntsville, AL. The Hash Brown Scramble will be available in New York and New Jersey, as well as the cities of San Diego, Washington DC, and Columbia, SC. Considering the demand for healthy options at on-the-go eateries, Chick-fil-A might be on to something here.