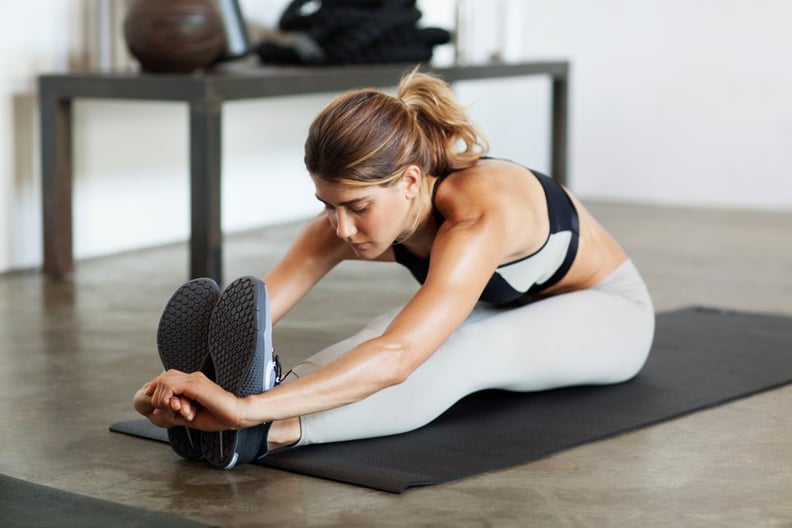 POPSUGAR Photography | Rima Brindamour
POPSUGAR Photography | Rima Brindamour
It's a little other-wordly watching elite runners compete in the NYC Marathon. Take Sally Kipyego, for instance. Kipyego, a runner from Kenya, placed second in this year's 2016 TCS NYC Marathon. With a finish time of 2 hours and 28 minutes, Kipyego ran a marathon in less time than most people need to run a half-marathon. I couldn't come close to sustaining Kipyego's marathon pace (5:39/mile) for even a single solitary mile. Despite how different Kipyego is to someone like you and me, her formula for success is applicable to just about anyone.
Last year, during Kipyego's debut at the 2015 NYC Marathon, things didn't go as planned. After a promising start, Kipyego would drop out after the midway point. At this year's post-race press conference, Kipyego said she was grateful for last year's "disappointing experience."
"The biggest lesson that I learned [last year] was that the marathon is definitely not a sprint," said Kipyego. "Just because you feel good for 20 miles doesn't really mean much in a marathon. You need to be able to survive the entire 26.2."
To succeed this time around, Kipyego decided to listen to herself instead of getting too caught up with what was happening around her. "I decided to run my own pace today and not get carried away with the leaders," she said. This resulted in a comfortable, loose race and one that Kipyego called a "good experience."
I know all too well how easy it is to ignore your inner voice during a workout and get caught up in what everyone else is doing. Am I running faster that the person on the treadmill next me? Why is everyone in this yoga class more flexible than I am? There's no way I am doing the least amount of squats in this class! While a little healthy competition can be great at motivating yourself, be careful to not fall down a hole. In doing so, you ignore the most important person in the equation — yourself. And, much like Kipyego did in 2015, you also risk pushing yourself past your max to the point of no return.