Dietician Shares the #1 Tip to Prevent Overeating
You order pizza for dinner, and without even realizing it, you've devoured three slices, a beer, and a garlic knot (or was it three?) in under 20 minutes. You probably don't even feel full at first, but then sweet mother of all things cheesy, you suddenly feel so bloated that you wonder if you swallowed the entire pizza, box and all.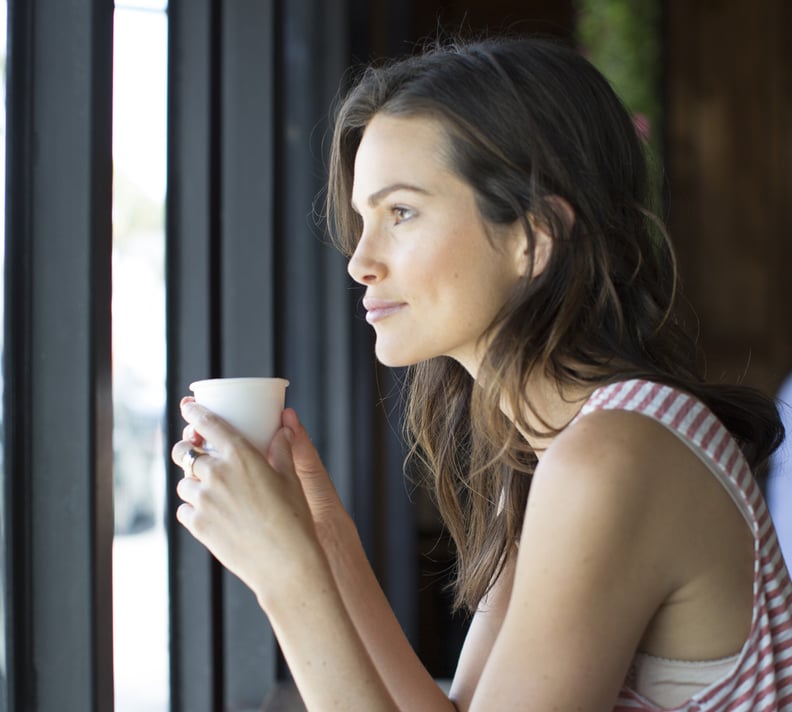 If you overdo it at meals more often than not, registered dietitian Leslie Langevin, MS, RD, CD, of Whole Health Nutrition, has one tip to help you prevent overeating and that uncomfortable bloated feeling that comes with it. Stop once you've eaten half your meal and take a 10-minute break. Put the fork down, and if you find sitting in front of your plate too tempting, step away from the table if you need to. Sip some lemon water, chat with whoever you're dining with, or hop on Facebook. Registered dietitians Stephanie Clarke and Willow Jarosh of C&J Nutrition suggest taking this time for deep breathing or meditation. It'll be hard at first, but once you get in the habit, you'll feel so much better after each meal.
Taking 10 minutes to stop eating allows your body time to digest a little, so your brain can catch up with your tummy and give it the "I'm full" signal before it's too late. It forces you to be more mindful and assess whether or not you're actually hungry for the second half of your meal.