As POPSUGAR editors, we independently select and write about stuff we love and think you'll like too. If you buy a product we have recommended, we may receive affiliate commission, which in turn supports our work.
Enjoying a cocktail after a long day, especially on those balmy summer evenings, is a tradition that has stood the test of time. But if you're trying to manage your weight — or simply get as much nutrition as you can from the calories you consume — you have to be careful not to overdo it.
"The total calories in an alcoholic beverage may be more than those from alcohol alone, depending on the type, brand, ingredients, and portion size," according to the USDA Dietary Guidelines. The government agency goes on to explain that seven ounces of a rum and cola, for example, may contain about 155 calories, with only 98 coming from the alcohol itself. Translation: there are a lot of empty calories in that cocktail.
That's not to say that registered dietitians — myself included — skip the adult beverages altogether. (Everything in moderation, right?) But while nutrition experts may occasionally have a cocktail, you likely won't find them guzzling super-sugary concoctions or oversized heavy pours. Most dietitians recommend complying with the federal guidelines to limit yourself to up to one drink per day for women and up to two drinks per day for men, while also cutting back on empty calories from mixers like sodas and heavy juices.
So, how can you ensure you're getting the most from happy hour? There are some tricks of the trade that dietitians use to either cut the calories and sugar or boost the nutrition in cocktail recipes. Read on to learn more about some dietitian-approved products and tips to make over your own blends.
01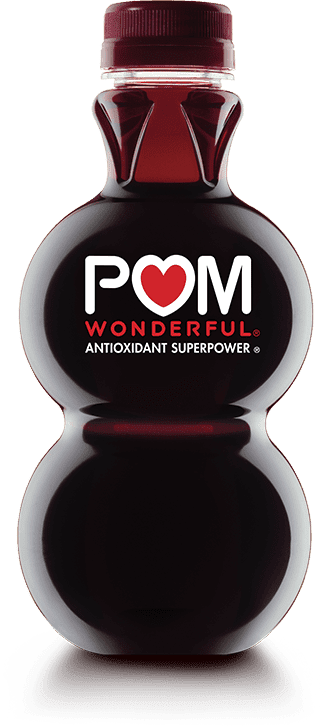 Choose Sweet Mixers Wisely
Mixing your vodka with something sweet? Some choices give your body nothing but sugar and artificial ingredients that don't offer much in the nutrition department. Choosing an option that is known for antioxidants, like POM Wonderful 100% Pomegranate Juice ($21 for six 16-oz. bottles), can take your cocktail or mocktail to the next level.
"I like to boost the nutrition in my drinks by starting with a base like POM, which has 700 milligrams of polyphenol antioxidants in every eight ounces. That is a lot," registered dietitian Brittany Scanniello told POPSUGAR. Every bottle of POM Wonderful is made with the juice from whole-pressed pomegranates and nothing more — no fillers, and never any added sugar.
Choosing 100 percent juice from nutritious fruit like pomegranate is a much better choice than mixing drinks with something like regular cola, which is mostly made with sugar and water. Skipping the empty calories and using beneficial mixers can pack a punch when it comes to your health. Or better yet, skip the booze all together and enjoy the sweet-tart taste of pomegranate juice alone.
02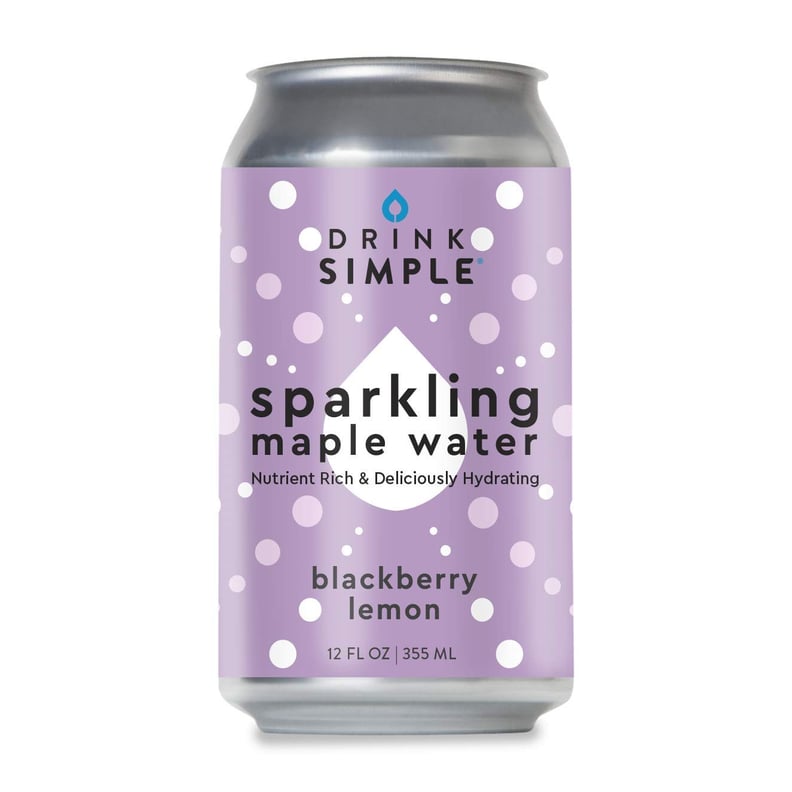 Mix Sparkling Water With Wine or Liquor
Low-calorie sparkling waters are a great mixer for liquor such as vodka or a crisp white wine to help limit calories while helping keep you hydrated. If you're craving bubbles, try a 50/50 mix of wine and bubbly water for an effervescent treat.
For an antioxidant boost, mixing liquor or wine with a product like Drink Simple Sparkling Maple Water ($30 for a pack of 12) gives the drink a slightly sweet flavor without being overpowering and too sugary. Since maple sap naturally contains prebiotics and antioxidants, you can feel good sipping your sparkling maple water spritzer, knowing that you're getting some nutrients as well.
03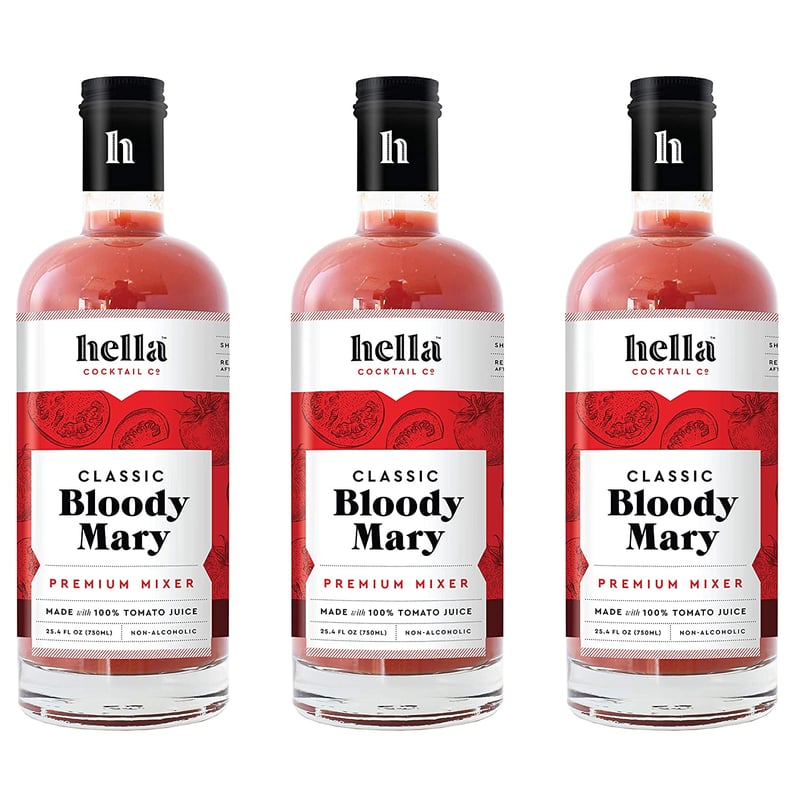 Try a Bloody Mary For a Burst of Antoxidants
Bloody Marys are typically made with a tomato-based blend, which is an amazing source of an antioxidant called lycopene. From supporting heart health to possibly protecting against certain types of cancer, lycopene is a beneficial nutrient to sneak into one's diet.
When brunching on a Sunday, skip the mimosa and feel good knowing that you're taking in lycopene, vitamin C, and other important nutrients when you drink a Bloody Mary. Just go easy on the vodka and make sure that the mix is made with real tomatoes and is free from ingredients like corn syrup and artificial colors. Hella Cocktail Co. Classic Bloody Mary Premium Mixer ($40 for three) is a dietitian favorite because it's made with 100 percent tomato juice and no added sugars.
If you want an extra nutrition boost, have fun garnishing your bloody with celery, cherry tomatoes, and other fresh veggies.
04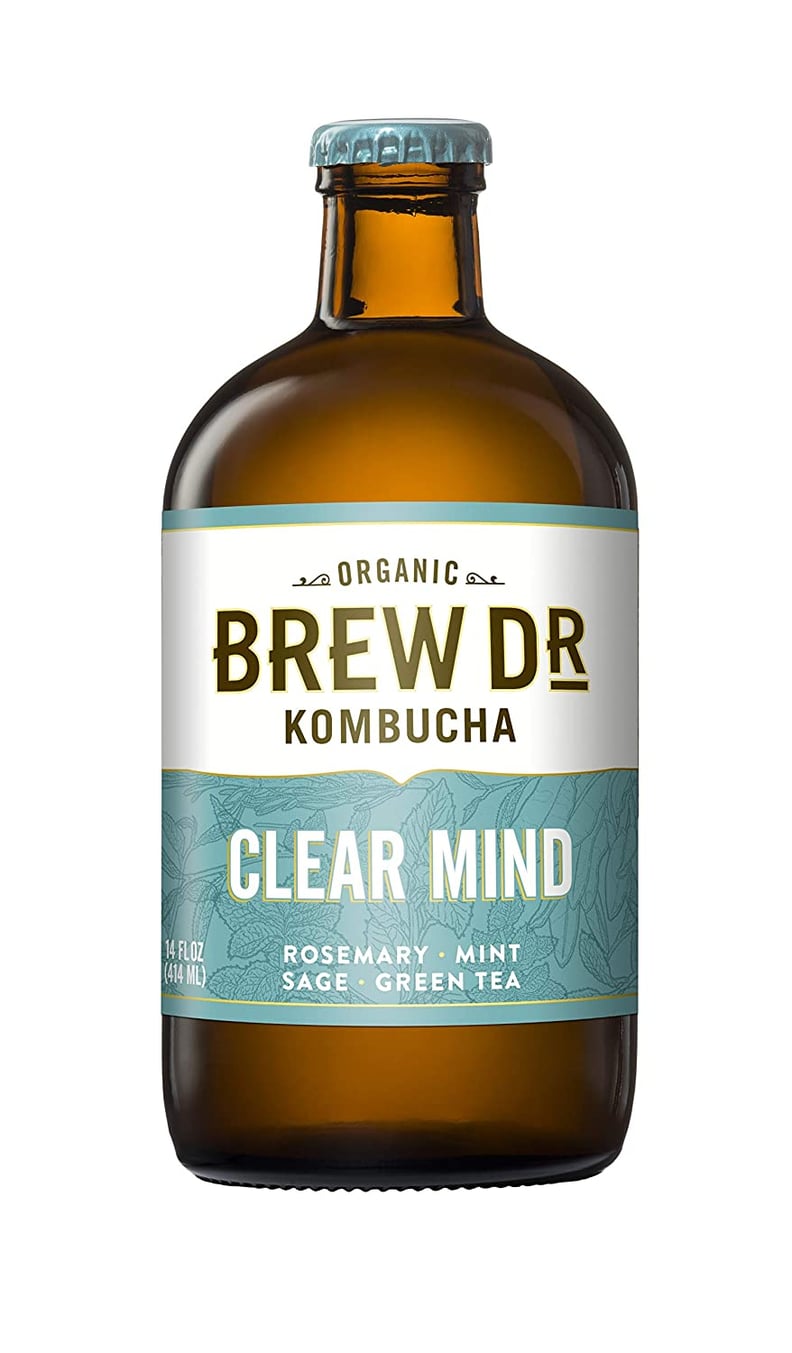 Use Kombucha For a Bubbly and Gut-Friendly Option
Meghan McMillin, a registered dietitian based in Chicago, explained that "kombucha is an excellent option for adding a little bubbly to your cocktail. The probiotics can give a nice immunity boost to your drink!" Kombucha can be added to cocktails or enjoyed on its own. "Hoppy" varieties, such as Brew Dr. Clear Mind Kombucha ($3), are popping up on the grocery shelves, and they can help give you the flavor you may be craving without the booze.
05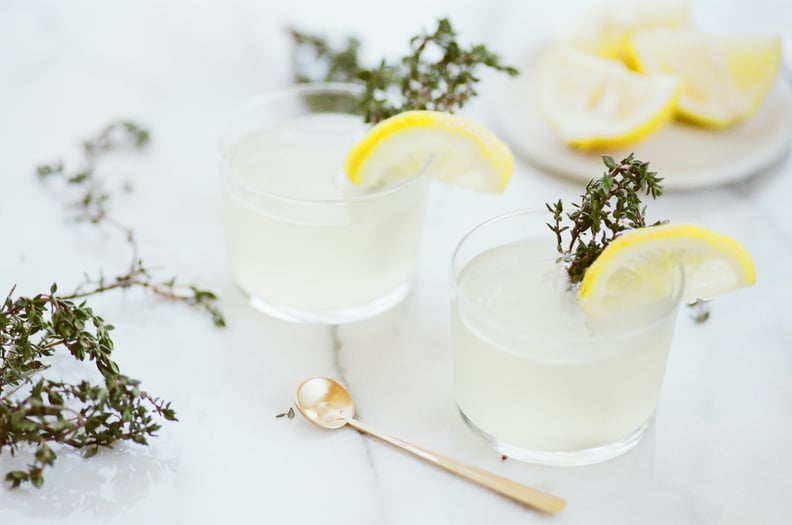 Add Real Fruit
Many dietitians will simply add a touch of real fruit to their cocktail for low-sugar refreshment. "Adding a fresh squeeze of citrus will give you a boost of vitamin C," Christina Lombardi, registered dietitian and owner of Functional Nutrition Rx, told POPSUGAR. She suggests trying a blood orange for some nice color or to use some tart cherry juice for a relaxing addition.
06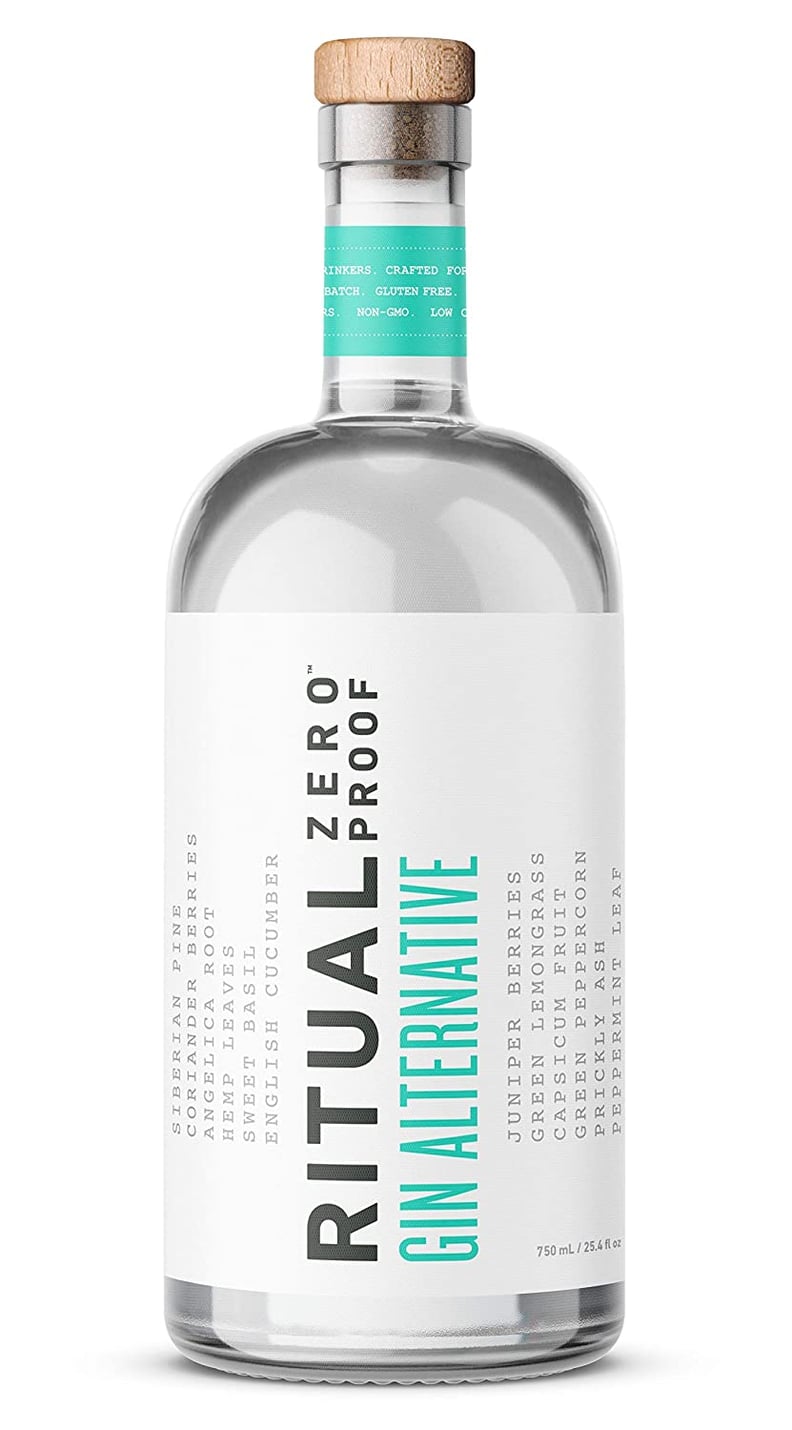 Skip the Booze Altogether
Maria Adams, registered dietitian and owner of Halsa Nutrition, suggests making sure some evenings are designated as mocktail nights, as she warns that getting into a nightly cocktail habit isn't a good idea. The good news? Sometimes we crave the ritual of having a drink more than the booze itself.
Finding nonalcoholic wine, champagne, beer, and spirits is easier than ever, and skipping the alcohol can save you significant calories, as well as a hangover the next day. For example, if you love gin, try Ritual Zero Proof Gin Alternative ($25), or for a nightcap that's loaded with adaptogens and botanics, scoop up Kin Euphorics Dream Light ($39).
07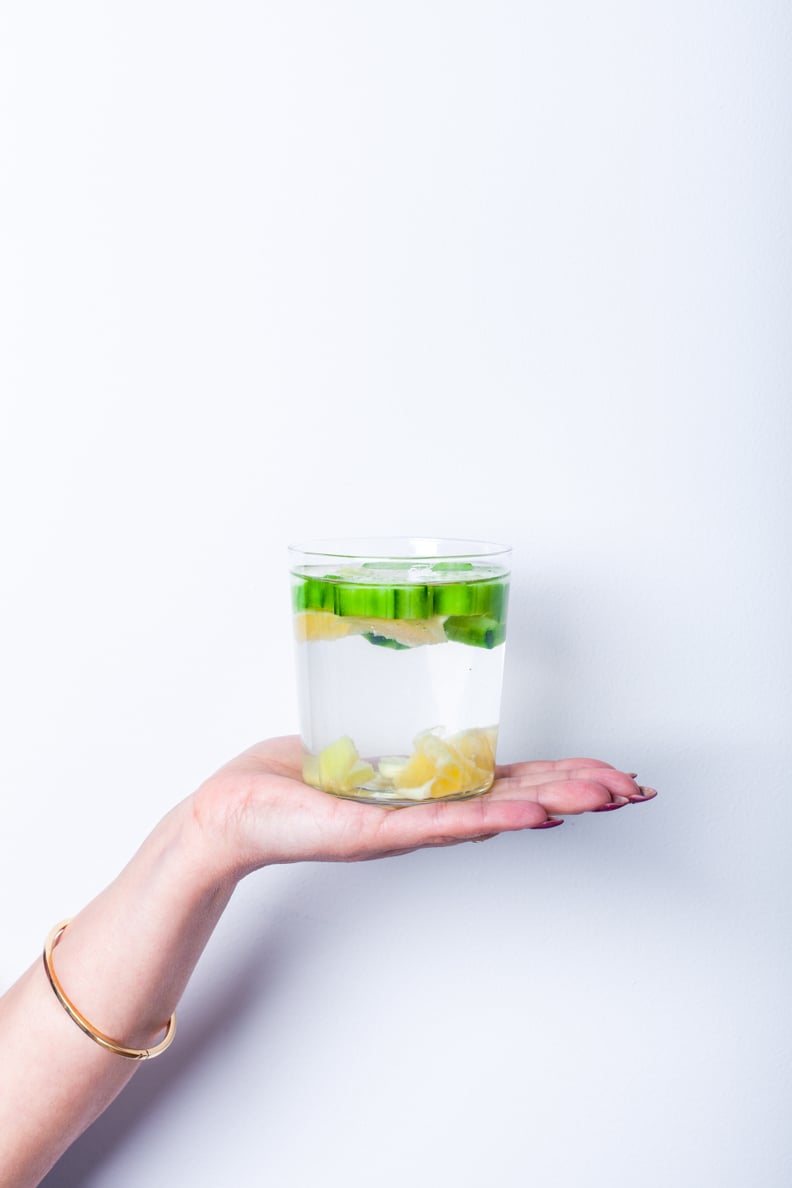 Swap Out Syrupy Liquors
Some sweet liquors taste amazing, but the syrupy addition can contribute to extra unnecessary calories. Bri Bell, registered dietitian and owner of Frugal Minimalist Kitchen, explained that you should "cut back on sugar by skipping syrupy liqueurs and instead opt for the real flavors. Instead of peppermint schnapps, use peppermint infused vodka or real mint leaves. Instead of coffee liqueur, use a shot of espresso."
08

Seek Out Lower-Calorie Wines
One serving of wine typically provides an average of 125 calories, according to the USDA. If you could still enjoy a glass of vino while knocking the calorie count down, how would that sound? Many dietitians have already discovered wine varieties that are made with natural ingredients and provide fewer calories than traditional wines — around 100 calories per serving.
Vineyards are making interesting blends like Oliver Winery Blueberry Moscado ($12), which is made with real blueberry juice to give it a fruity flavor without overwhelming the drink with sugar or artificial ingredients. These varieties have a lower alcohol by volume (ABV) than a standard wine, but they are just as satisfying. Typically, the higher the ABV, the higher the calories. But when you're enjoying a glass guilt-free on your deck, who cares that the alcohol content is a touch lower? Cheers!