Dietitians Shared Their Trader Joe's Grocery Lists, and Now We Know What to Stock Up on
Dietitians are always providing us with recommendations on healthy items to stock up on, but have you ever wondered what they actually get when they go grocery shopping? We did, which is why POPSUGAR spoke to Jessica Jones, MS, RD, and Wendy Lopez, MS, RD, CDE, founders of Food Heaven Made Easy to find out what they're throwing in their carts at Trader Joe's.

Their picks are full of flavor and also good for you. Not to mention, you'll save time meal prepping, they'll last longer than a few days, and they're great go-tos when you want to cook a meal in 30 minutes or less. Check out Jessica and Wendy's top Trader Joe's picks ahead.
01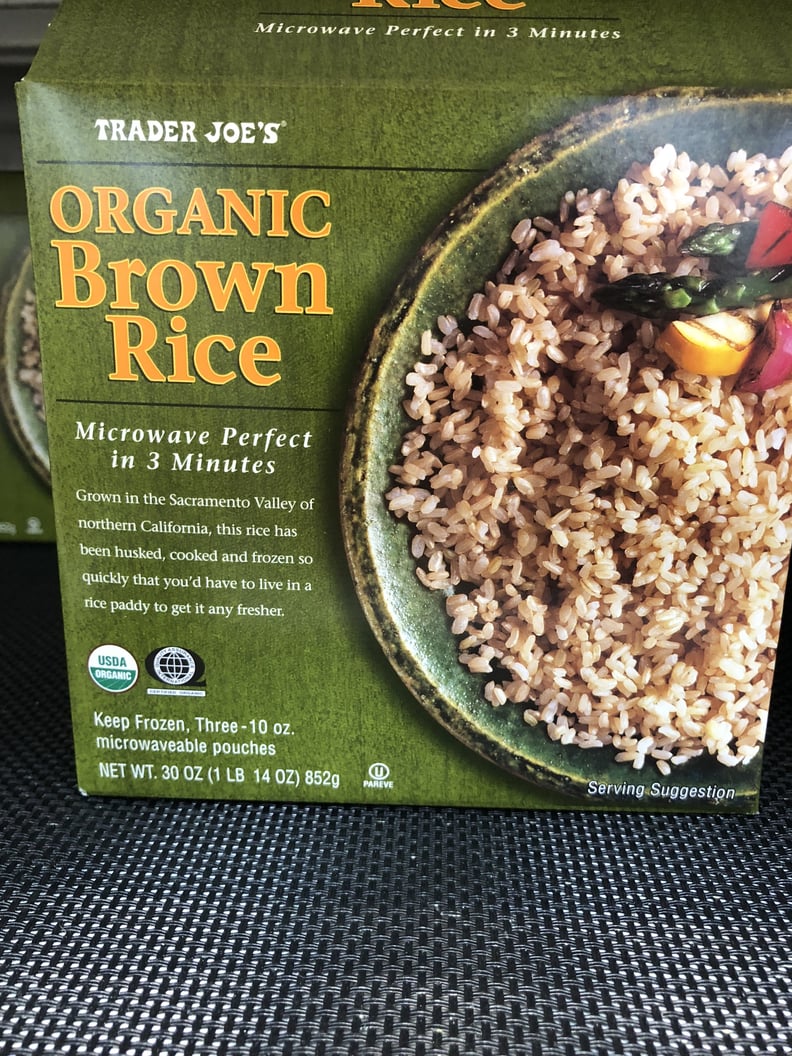 Frozen Brown Rice
"I'm not a big fan of frozen rice or precooked rice, because sometimes it has a really hard texture, but this one is great because it's still soft and fluffy, and it's really good as a backup," Jessica told POPSUGAR.
02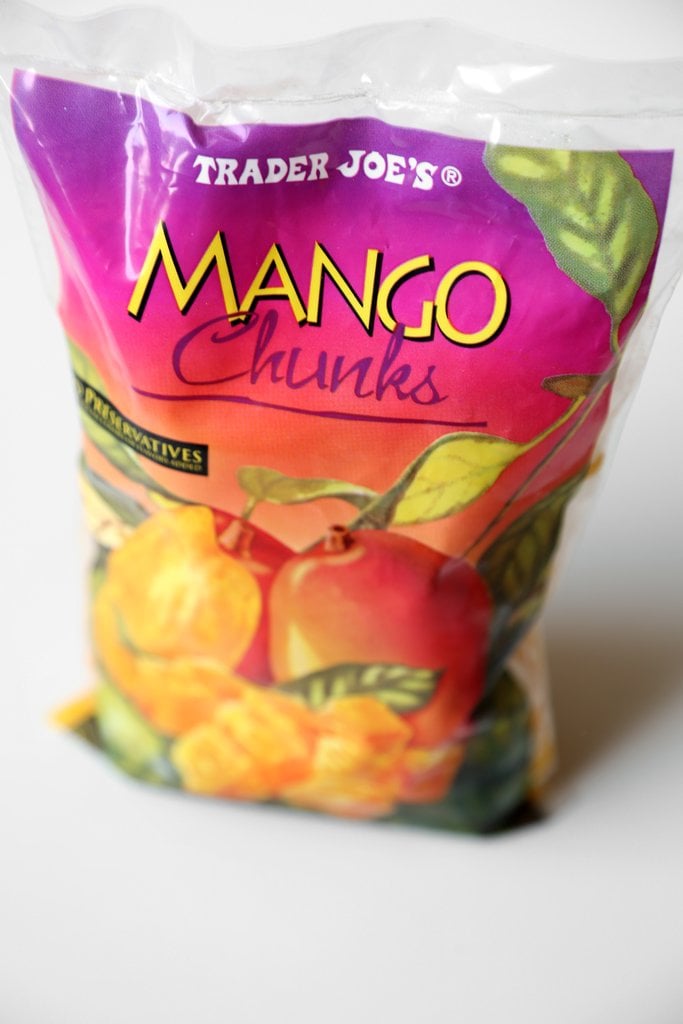 Trader Joe's Frozen Mango Chunks
Wendy loves Trader Joe's assortment of frozen fruit, and mango is one of her favorites. "I buy them in bulk so I have a month supply for my smoothies. It's just really practical," Wendy told POPSUGAR.
03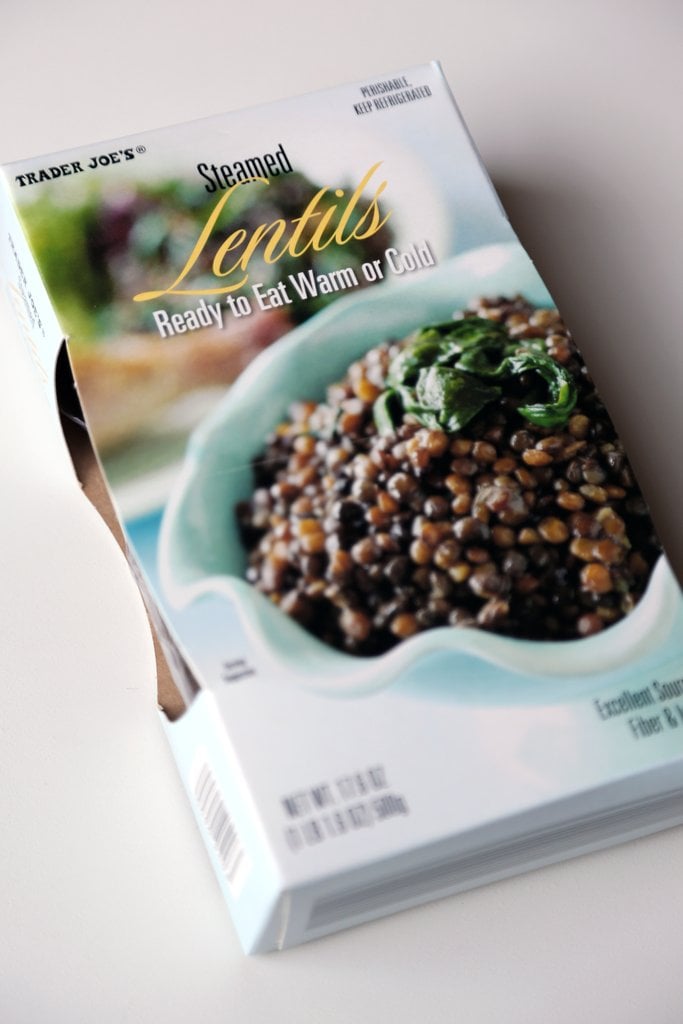 Steamed Lentils
To save time cooking, Jessica recommends the steamed lentils. She particularly likes using them to make stews, soups, tacos, and sloppy joes. "They're the perfect texture and flavor. I love that."
04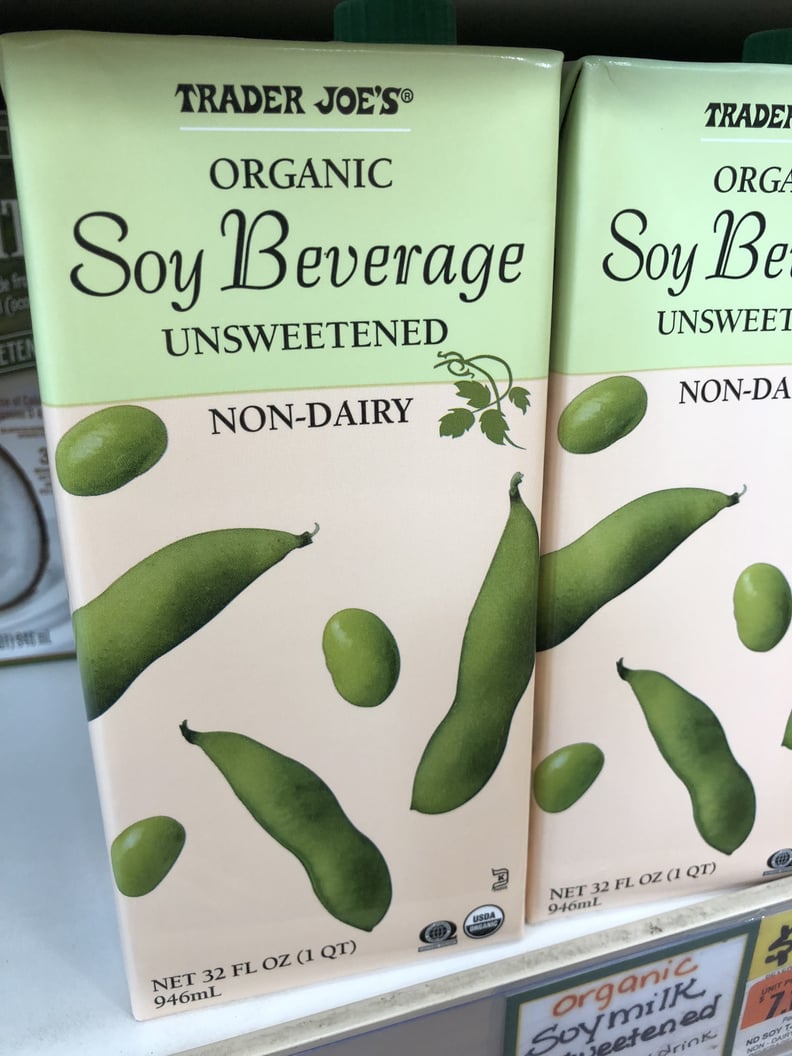 Organic Unsweetened Soy Milk
"I usually get my soy milk from Trader Joe's as well because it doesn't have any additives in it, and I really just like their version," Jessica said. She prefers the plain Trader Joe's version, that isn't in the refrigerated section. If you're drinking soy milk for vitamin D and calcium, she recommends using a different brand because they don't add those nutrients into this version.
05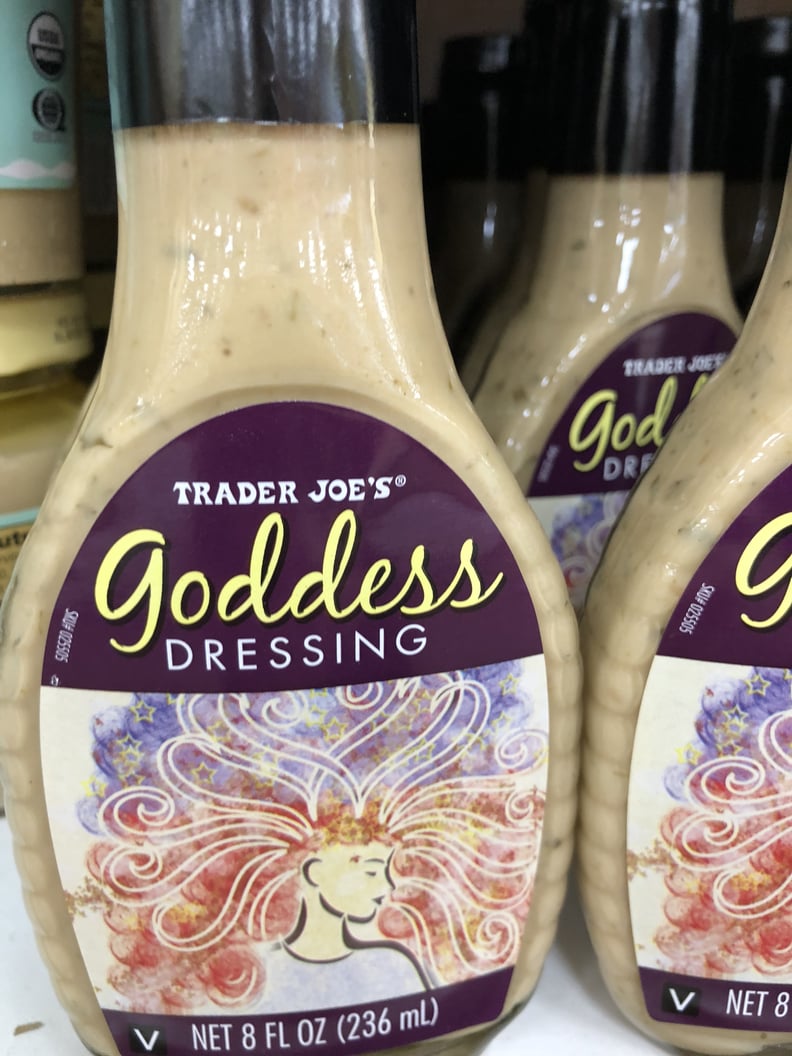 Goddess Dressing
Wendy likes this dressing because "the ingredients are very straightforward, and it's just so creamy and delicious," she said.
06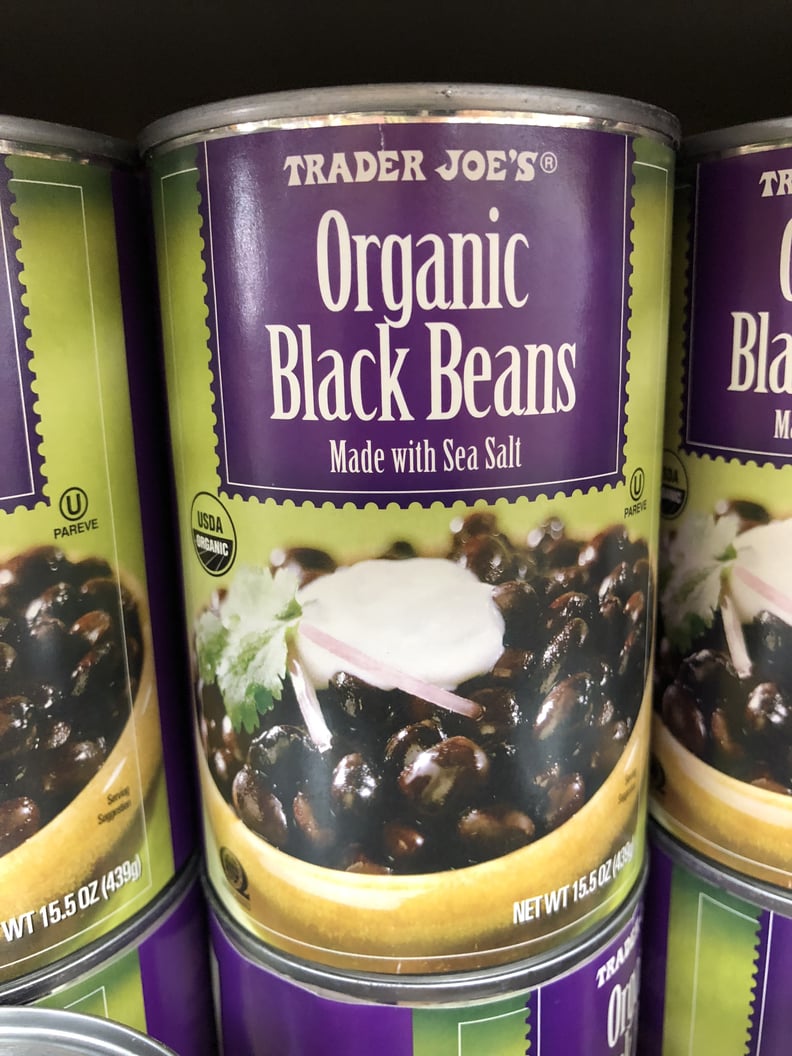 Canned Organic Black Beans
One of Jessica's go-to items from Trader Joe's is canned beans because they have such a large variety. They can also be added to almost anything for an extra source of fiber and protein.
07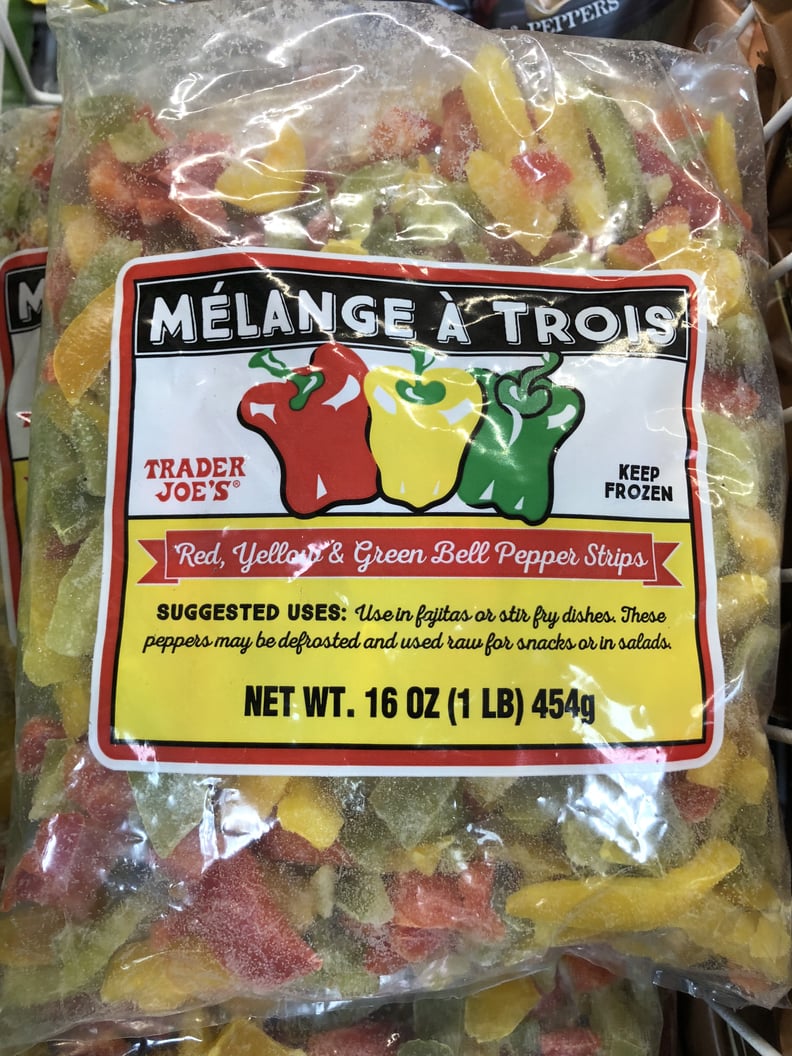 Frozen Peppers
"I add these in literally everything," Jessica said. Two of her favorite dishes to add peppers to are pasta and tacos.
08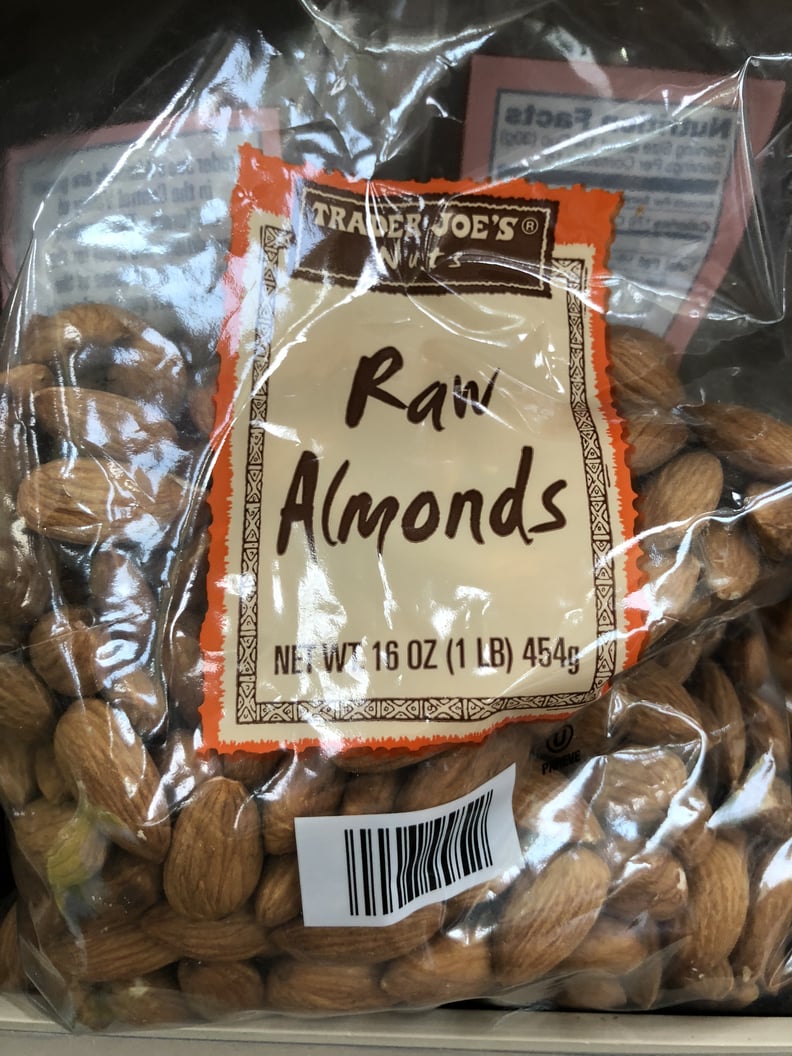 Raw Almonds
Another must-have from Trader Joe's is nuts, Wendy said. "They have a good variety. If you want to buy organic you can, but they also have conventional if you want roasted or if you want salted," she explained. One of her favorite types of nuts to get are almonds.
09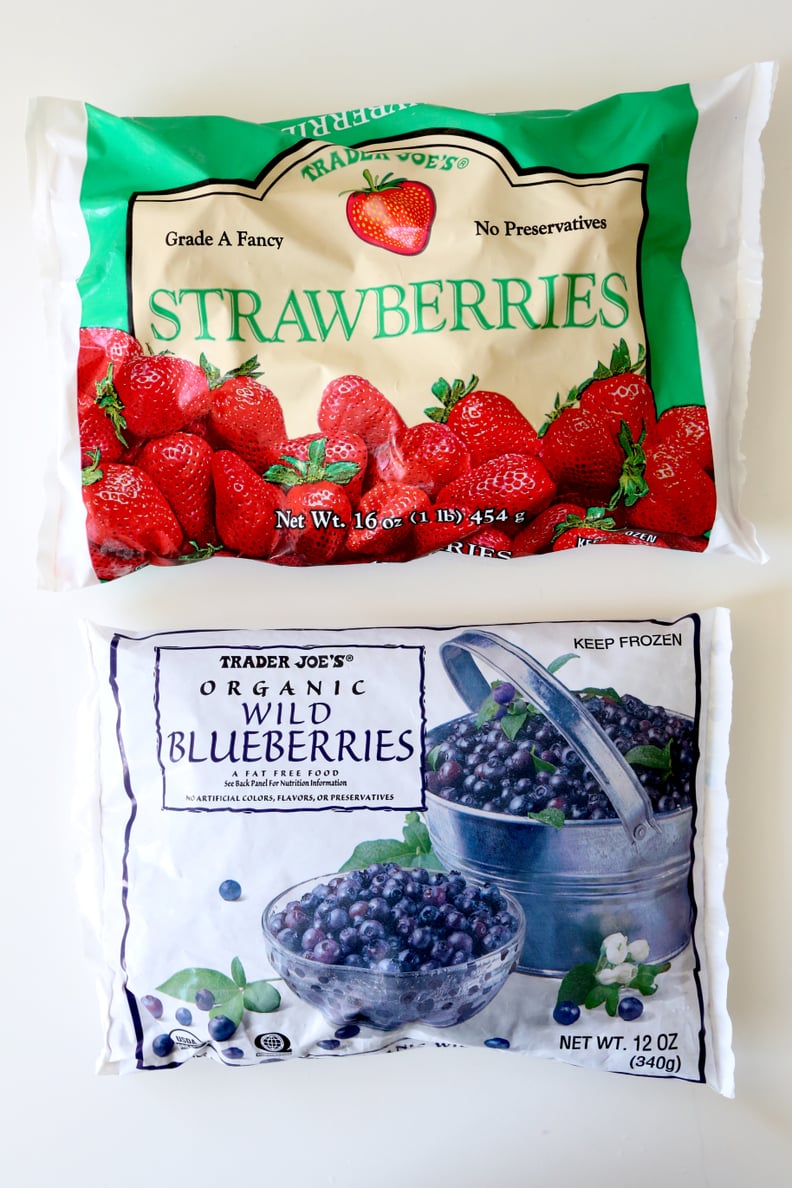 Frozen Strawberries
Wendy also likes to stock up on frozen strawberries for her smoothies.
10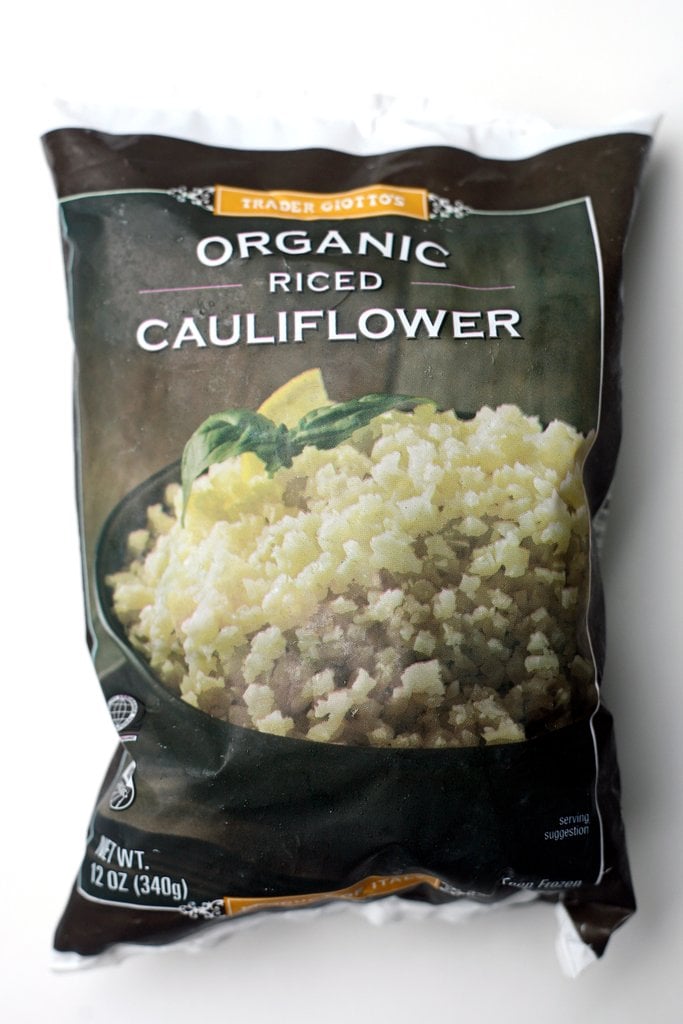 Frozen Cauliflower Rice
One item you can always count on Jessica having? Frozen cauliflower rice. "I will always have those in my freezer for when I need them," she said. She also likes mixing cauliflower rice with regular rice for a mixture of flavors.
11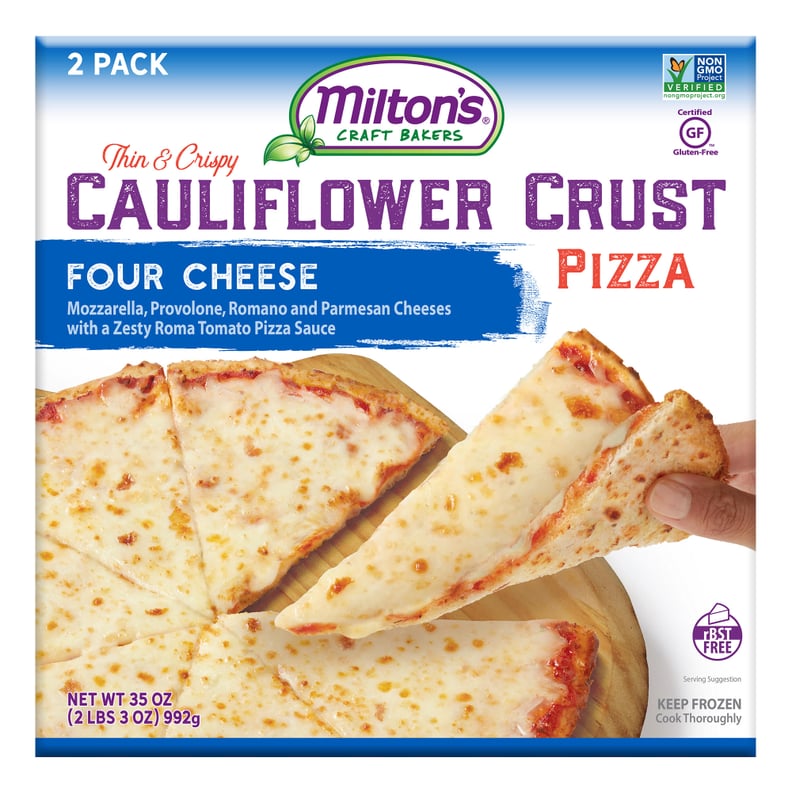 Milton's Four Cheese Cauliflower Crust Pizza
Nutritional Info Per Serving:
Calories: 270
Total fat: 12 grams
Total carbohydrates: 28 grams
Dietary fiber: 2 grams
Sugar: 5 grams
Protein: 15 grams