Thinking of Trying Weight Watchers? Here's Exactly How (and Why) It Works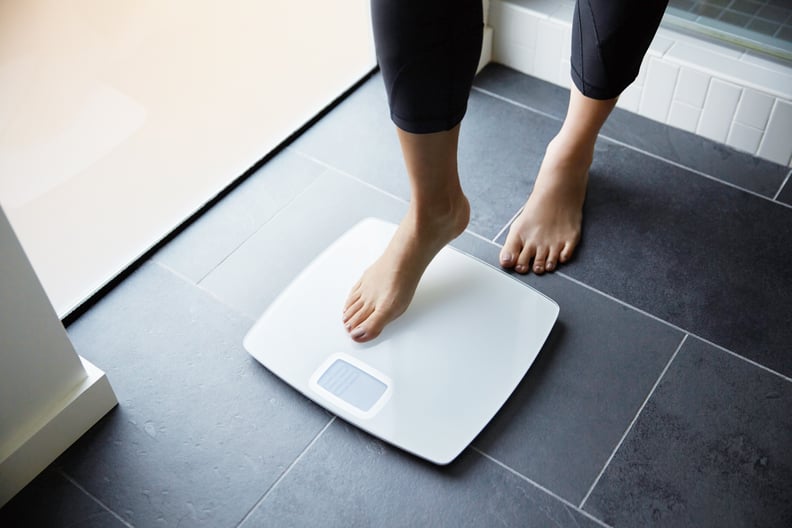 POPSUGAR Photography | Sheila Gim
POPSUGAR Photography | Sheila Gim
So it's been proven effective, people are losing weight and changing their lives, and experts agree that it's one of the best diets you can be on — but how does it work? Here's a breakdown of all the facets that make Weight Watchers so successful.
The Points
The points are the hallmark of this diet. With Weight Watchers, there's less of a focus on calorie counting, but a focus on points instead — this makes sense, because not all calories are created equal. You could eat 200 calories of lean chicken or 200 calories of gummy bears, but that doesn't mean they're the same nutritionally.
So instead of counting calories — which is ultimately too top-line if that's your only means of quantification — every food gets assigned a point value called SmartPoints, and they're based on calories, saturated fat, sugar, and protein.
It works like a "budget." And that makes sense — a lot of people are great at (or at least understand the concept of) budgeting their money but can't apply that principle to their food. You'll put an item down at the store that's too much money, but you probably wouldn't think twice about a food that was super high in sugar and saturated fat.
This is how SmartPoints work, in budgeting terms (and according to the site): in terms of value, calories "set the baseline" for how much the food is "worth," while protein makes the food cheaper (fewer points, meaning it's healthier and you can have more), and saturated fat and sugar make that food more expensive.
Weight Watchers Chief Scientific Officer Gary Foster, PhD, added, "The plan nudges members toward a healthier pattern of eating that includes more lean protein, fruits, and vegetables, and less sugar and saturated fat. All fresh fruits and most vegetables are zero SmartPoints."
Subscribers of the diet get personalized points. "The daily SmartPoints target is based on age, gender, height, and weight to help them determine how much they need to eat each day to lose weight at a safe rate — about one to two pounds per week," said Foster. There are also allowances for bigger portions, going out to eat, and weekend "splurges," which make for a much more realistic and sustainable meal plan.
No Food Group Elimination
Another reason it works is because you're not cutting out food groups — Foster noted this as one of the key reasons Weight Watchers is so effective. Who could forget Oprah's love for bread and her overzealous, unbridled joy when she told commercial audiences nationwide that she can eat bread on Weight Watchers? "Members can personalize the program to meet their needs, and everything is on the menu — no food is off limits," said Foster.
We interviewed a woman named Becca who had major success on Weight Watchers and lost over 100 pounds, and the no-elimination style of diet is what drew her in. "I joined Weight Watchers because the program seemed so easy and it still lets you eat the food you love in moderation."
U.S. News noted that one of the key factors in what makes a diet successful and effective is its sustainability, which is why Weight Watchers saw such high success and Whole30 did not. No eliminated food groups, no problem.
The Education
Diets can't be cookie cutter — every person's goals, lifestyle, body chemistry, and makeup are unique and different.
Weight Watchers adapts to this with an education focus — you learn about the best (and worst) choices for your diet and your body, which helps you understand food, nutrition, and weight loss better and on your own, independently from a diet or what someone is telling you to eat.
You'll also learn healthier recipes, portion sizes, and how to eat when you're at a restaurant. This helps you switch from an automated diet (where you end up feeling like a robot following commands) to a healthy lifestyle.
As U.S. News put it, "The company offers thousands of recipes, each with a SmartPoints value, to show how it fits into your eating plan. If you're preparing a dish that's not listed in the database, you can calculate the points value ingredient by ingredient, using your mobile app or through the company's website. Vegetarians, gluten-free eaters and people with other dietary preferences can also easily find items and recipes tagged for them."
The Meetings
Community is one of the biggest components of Weight Watchers and also one of the best ways to lose weight. You'll notice that any successful fitness or nutrition plan has a hefty community following it as well, encouraging each other, posting motivating photos on Instagram, or arranging for in-person meetups.
That's how Weight Watchers meetings started. Founder Jean Nidetch started inviting her friends over to her home in New York to catch up and discuss weight-loss strategy; that tradition lives on today. This style of support system can help with weight loss in a number of ways, including cortisol management (the stress hormone that can contribute to belly fat). A study in the journal Psychiatry showed evidence of social support counterbalancing stress.
"It is easier to live a healthier life and start this journey when you have a shared experience," said Foster. "Others to help provide different perspectives, motivate you, hold you accountable, etc."
Weight Watchers members also have access to personal coaching, which can provide even more personalized and specific guidance. This coaching and leadership is an integral part of the program. "I don't know if I would've made it this far without her support and the support of our Weight Watchers leader," said Jamie, a woman who lost over 90 pounds with the program.
Keep in mind that all of these services do cost money, with the starter fee at $20 and the most expensive plan (unlimited meetings and personal coaching) at $70 per month.
The Fitness
Aside from diet, you earn "FitPoints" and can work with a Fitbit or tracking device to track your exercise and movement. This concept was introduced in 2015 and now ties into the overall points system.