9 Expert-Approved Habits to Lose Belly Fat Without a Struggle
Exercise alone, especially doing hundreds of crunches or hours of treadmill miles, isn't the key to reducing belly fat. Although we can't spot-reduce fat from our bellies, all it takes is the right combo of lifestyle changes, including diet and exercise, and you'll have a leaner torso — and you can keep it that way! Incorporate these nine simple, doable, expert-recommended habits to ditch belly fat for good. Start by incorporating these habits one at at time, and losing belly fat will feel easy.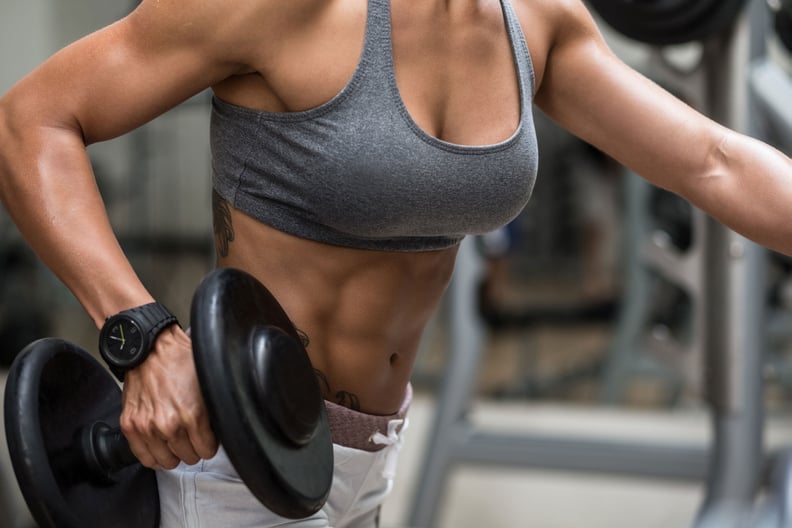 Strength Train
Many experts agree that you can skip the hours of cardio to focus on strength training instead. Increasing your muscle mass will burn more calories and speed up your metabolism.
Aim for at least three sessions a week, include all parts of your body, incorporate different exercises, and use a variety of equipment. Focus on compound moves that utilize more muscle groups at one time such as squats, deadlifts, and pull-ups, and include low reps with high weight and high reps with low weight. Don't forget to rest twice a week to give your muscles a chance to repair and rebuild.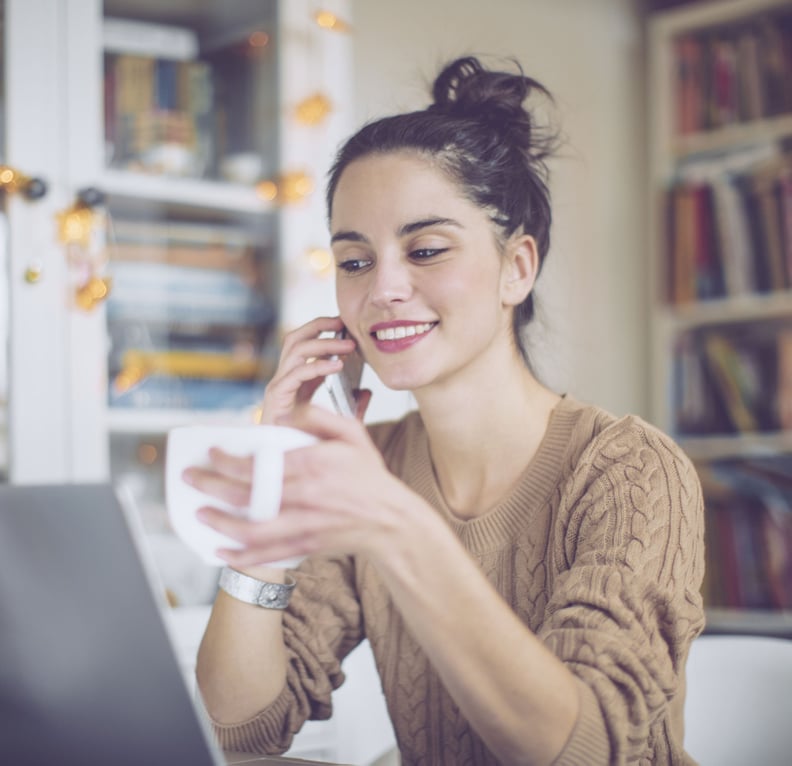 Intermittent Fasting
Intermittent fasting (IF) involves not eating for part of each day or a few times a week. When your body doesn't have a constant energy source from the food you eat, it allows your body to utilize the fat stores it already has, helping you lose belly fat.
Registered dietitian Stephanie Ferrari, MS, RDN, with Fresh Communications and Dr. Luiza Petre, MD, a weight-loss specialist and board-certified cardiologist, told POPSUGAR that intermittent fasting raises growth hormone levels and lowers insulin levels, both of which help burn more fat. Stephanie added, "insulin decreases when you fast, and lower levels of insulin results in burning more fat."
Eating in a shortened window not only reduces hunger (it's true!), but since you're not eating for long periods of time, there are fewer opportunities to consume calories, which is why IF helps people eat fewer calories effortlessly.
HIIT Workouts
Cardio still has a place in helping diminish belly fat, but not just any kind. High-intensity interval training (HIIT) workouts are the most effective type of cardio proven to target belly fat. It not only works, but it saves you time at the gym. "The whole workout, including warmup, doesn't need to be more than 45 minutes to be effective," said fitness instructor John Kersbergen. He added that three to four times a week is enough.
Here are some HIIT workouts you can try: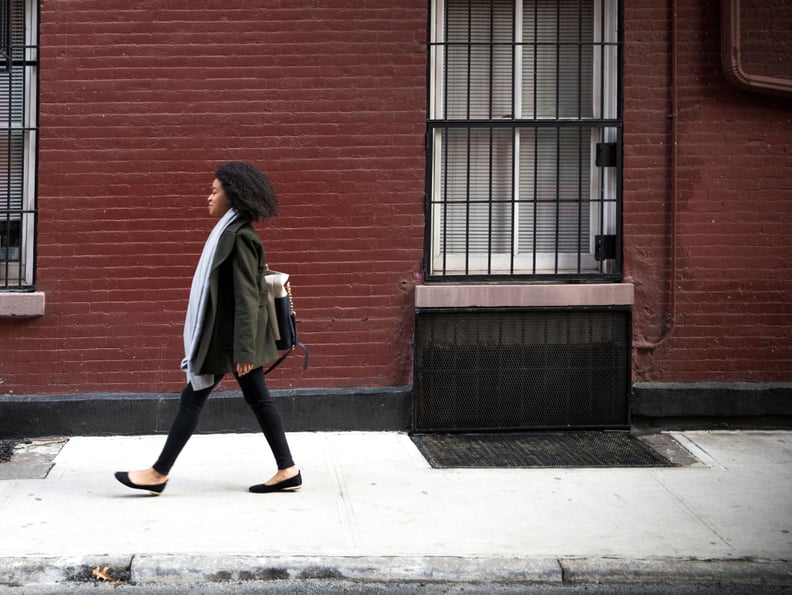 Increase NEAT
Getting in a workout once a day is great, but if you sit the rest of the day, it won't help you lose belly fat. NEAT stands for nonexercise activity thermogenesis, and it's the calories you burn moving around throughout the day (not through exercise). Increasing NEAT will increase your metabolic rate, burning more daily calories, helping you lose weight.
If you work at a desk, make a point to get up and walk around a few minutes every hour, do some quick bodyweight exercises or stretches, take a walk during your lunch break, or walk up a few flights to get to the bathroom on a different floor in your office building. Using a pedometer can encourage more moving around and will challenge you to get in at least 10,000 steps.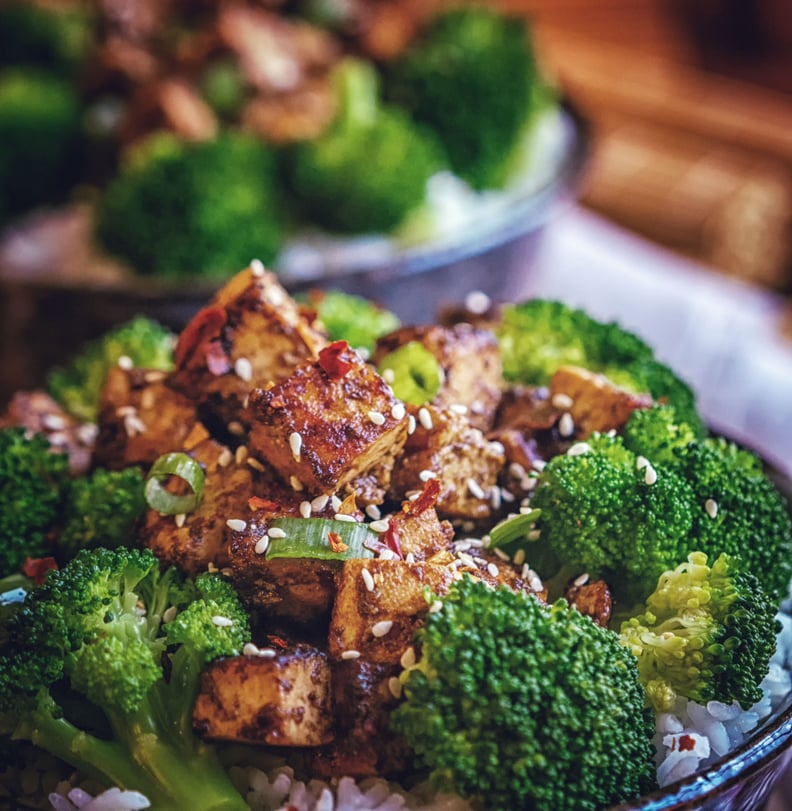 Eat These Foods
Jade Jenny, head CrossFit coach and owner of Champlain Valley CrossFit, told POPSUGAR, "People think they can get abs and just abs." But here's the truth: "Reducing belly fat ultimately comes down to how you eat."
In order to lose belly fat, you need to reduce your overall body fat percentage by dialing in your diet, eating whole foods, ditching the junk, and creating a calorie deficit with portion control. Focus on lean protein like tofu, salmon, and eggs; healthy fats like avocado and nuts; and complex carbs such as quinoa, oats, and sweet potato.
You can also diminish visceral fat around your inner organs by eating fiber-rich veggies such as greens and beans, as well as berries like blueberries.
Christmas Abbott, a CrossFit competitor, told POPSUGAR that to diminish belly cellulite, "You can't go wrong by dividing your plate into thirds and filling each section with a primo protein, primo carbohydrate, and primo fat."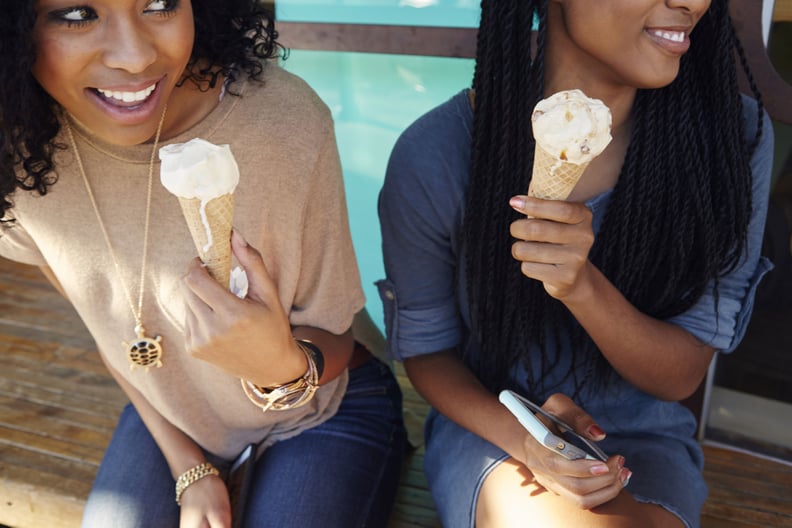 Limit the Sugar and Processed Junk
You already know that eating junk food won't help you lose weight but knowing why might make it easier to pass up. Processed carbs and sugary foods such as ice cream, cookies, muffins, crackers, bagels, and white bread spike your insulin levels, which causes weight gain. Keeping your insulin levels low will help you reduce your overall body fat percentage, and that means belly fat.
Aside from being high in carbs, these foods also tend to be high in calories. That's not the only problem, though. Eating them doesn't offer your body any nutrition, so you end up feeling hungry, which makes you eat more. Eating sugary foods also increases your cravings for them, again, making you eat more.
It's OK to enjoy sugary treats and processed carbs every once in a while, but if you cut down on these types of food, you'll definitely notice a difference in how you feel and how your belly looks.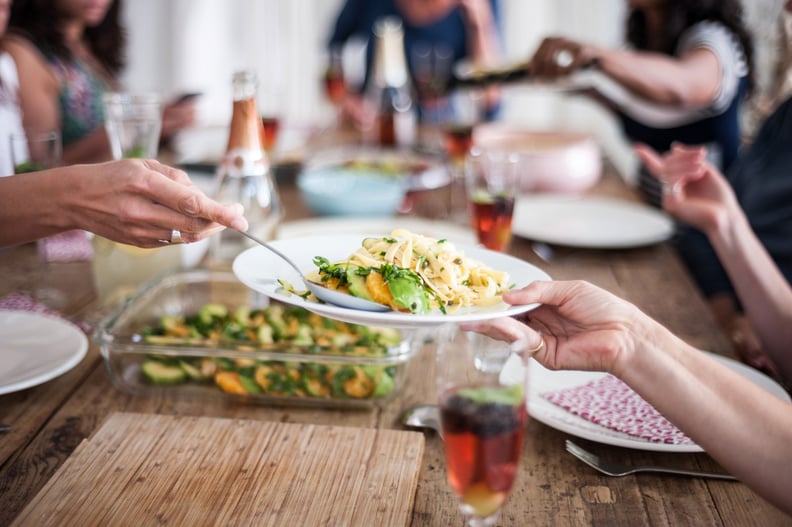 Practice Mindful Eating
You're exercising regularly, eating the healthiest foods, and even practicing intermittent fasting, but if you constantly overeat during meal times or eat all day long — consuming more calories than your body needs — your body can't tap into the fat stores it already has (in your belly), and you'll actually end up gaining weight.
This can be the hardest habit to integrate, but every time you eat, practice mindfulness. Sit down when you're actually hungry, not just because it's noon and everyone else is eating. Avoid mindlessly snacking at the kitchen counter or in front of the TV — eating while distracted makes it harder to recognize when you're full.
Registered dietitian Leslie Langevin, MS, RD, CD, of Whole Health Nutrition, suggests taking a 10-minute break halfway through your meal to assess whether you should continue eating more or be done. Stop eating when you are 80 percent full, which is about a six on the hunger scale: satisfied but not so full that you're tired or so overly stuffed that your belly hurts.
It's OK to leave food on your plate! Pass it on to someone else, or wrap it up for tomorrow's lunch. This will not only help you eat fewer daily calories, but if you've been suffering from constant belly bloat, this could be the cure!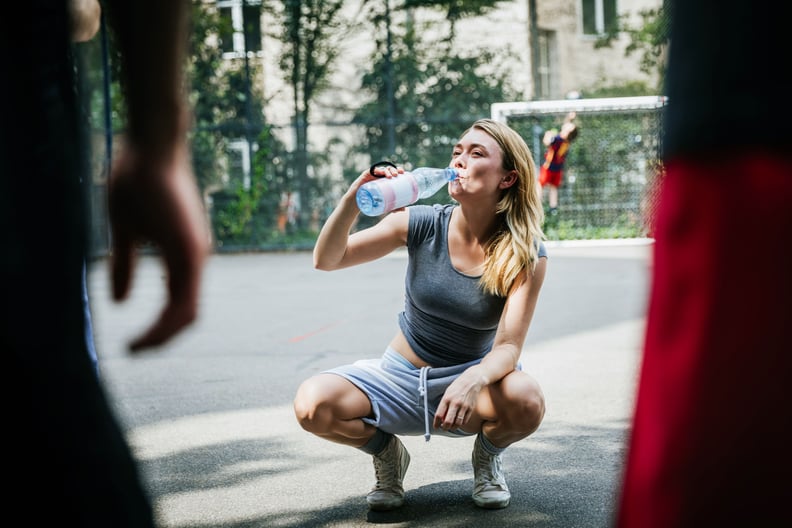 Drink Water
If you struggle with overeating and cravings for sugar and refined carbs, it will be hard to lose belly fat. Drinking water throughout the day will fill your belly and satiate your thirst, which is often mistaken for hunger. Staying hydrated will also keep you alert, so you're less likely to need a sugary pick-me-up. Aim for 91 ounces a day, and it's an easy way to help you consume fewer daily calories.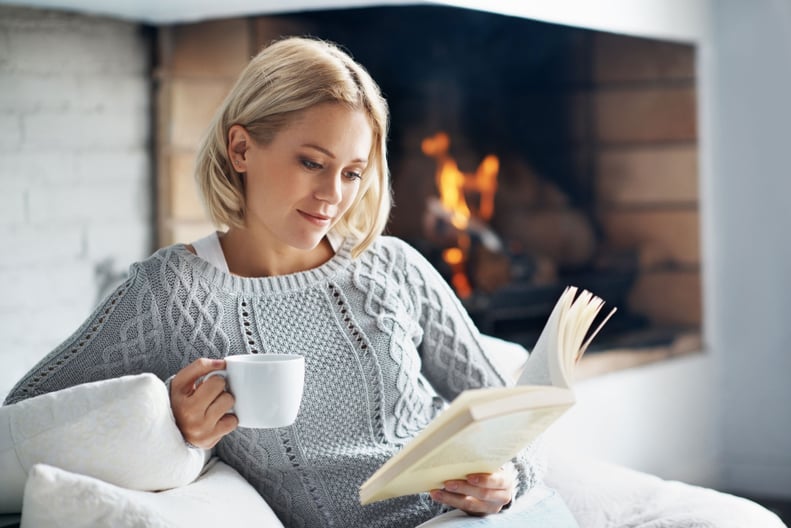 Relax, and Fuel Your Happiness
Stress plays a big role in belly fat. It triggers the production of cortisol, a stress hormone linked to an increased appetite and more belly fat.
Find healthy ways to relax each day, like getting 10 minutes alone to meditate, read your favorite book, or do this tension-melting yoga sequence. If you're anxious or worried, talk to a friend or therapist, or write in a journal. And go ahead, and treat yourself to a manicure or a massage when you're really stressed. It's good for your mental health — and your belly.