The 1 Move That Burns Calories and Brings on the Abs
If you're a fan of exercises that work your body without machines, weights, or equipment, try doing mountain climbers! This exercise works the lower body and the core and is a great form of cardio. Learn how to do the complete move below.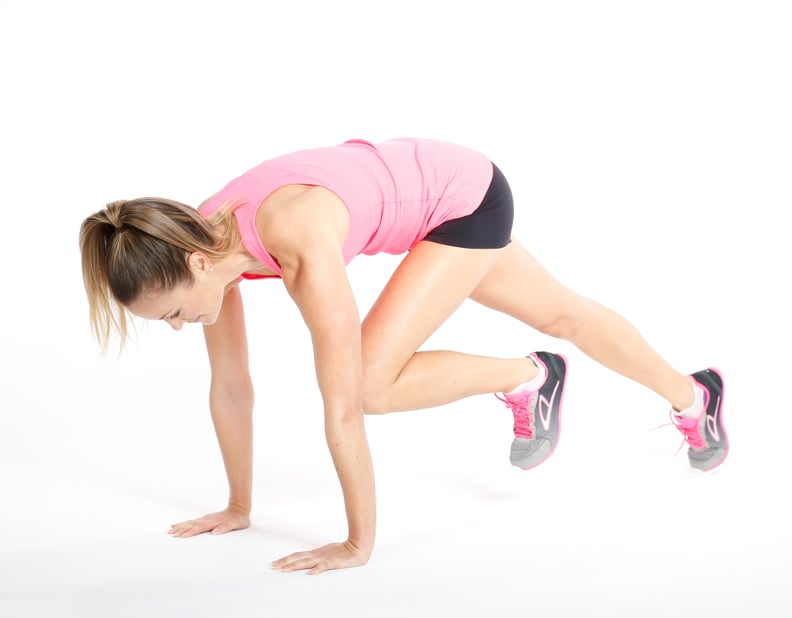 Start in a traditional plank — shoulders over hands and weight on just your toes.
With your core engaged, bring your right knee forward under your chest, with the toes just off the ground. Return to your basic plank. Switch legs, bringing the left knee forward.
Keep switching legs and begin to pick up the pace until it feels a little like running in place in a plank position.
Continue "running" in your plank for one minute.
Fit tip: for a stint of cardio during weight workouts, use this exercise as an active break in between exercises or reps.