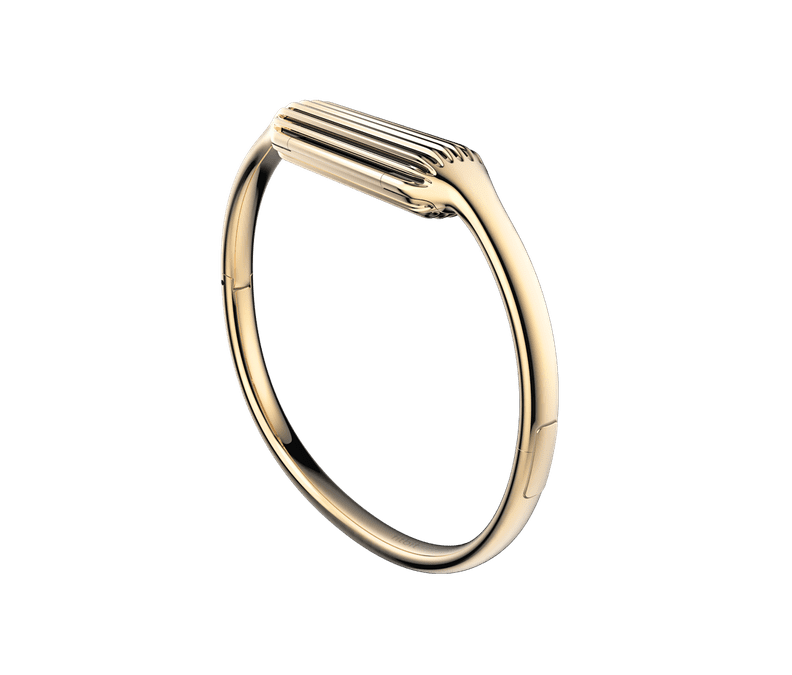 If you love wearing your Fitbit Flex 2 every day to track your steps, sleep, and all-day activity, then you know it may not be practical to wear the rubber wristband for every occasion. After all, a piece of rubber on your wrist doesn't always match your everyday work clothes or stylish going-out outfits.
However, Fitbit changed all that when it made sleek metallic wristbands that fit the Fitbit Flex 2. They come in stainless steel ($90), 22k gold plated ($100), and 22k rose gold plated ($100) and are cute enough to wear with even the dressiest of outfits. Plus, the band is slim enough that it doesn't feel big or bulky like the rubber flex bands can sometimes feel. They're perfect for wearing on their own or stacked with your other favorite bangles.
If metallic bracelets aren't your thing, Fitbit also has metallic pendants you can wear with your Flex 2. The pendants come in stainless steel ($80) and 22k gold plated ($100).
Just one caveat: the pendants and bangles aren't sweat or water resistant, so be sure to wear the rubber flex bands when working out and save the chic metallic accessories for your office or evening wear. Get yours on Fitbit's website or Target.com.
As POPSUGAR editors, we write about stuff we love and we think you'll like too. POPSUGAR often has affiliate partnerships, so we may get a share of the revenue from your purchase.