Keto-Lovers, Listen Up! Costco Now Sells Cheese Wraps With 13 Grams of Protein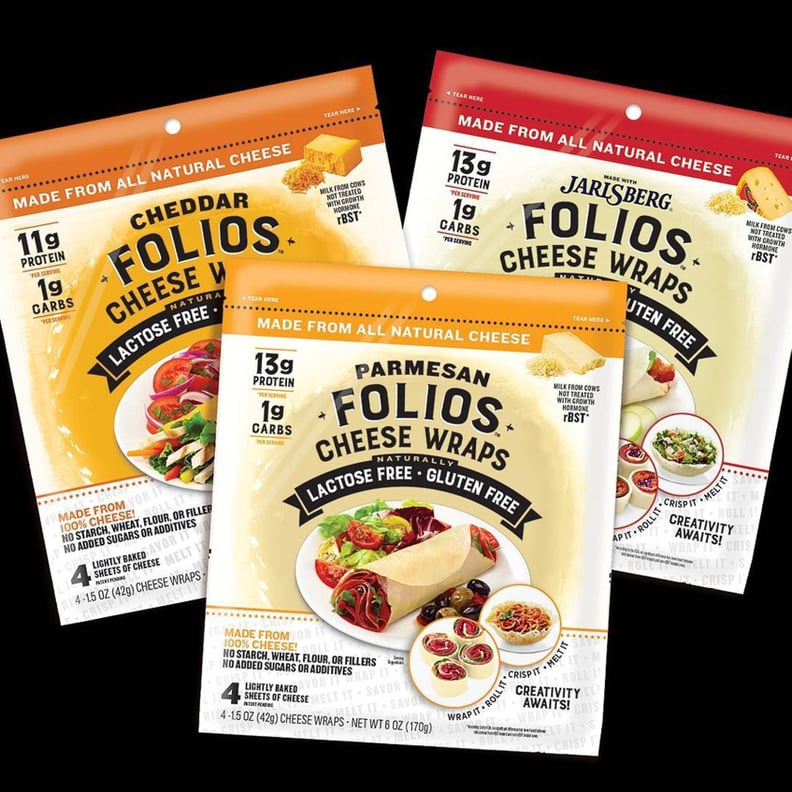 This one's for you, keto-lovers! Costco now offers another low-carb snacking option, for when your lunchtime wrap demands more than just the typical tortillas or lettuce. Introducing Cheese Folios, a gluten- and lactose-free cheese wrap in three flavors: Parmesan, cheddar, and Jarlsberg.
Simply grab a slice of Folios and fill it straightaway with your favorite ingredients, or toast the cheese wrap for a crispy outer shell. People are already loving this high-protein, creative take on a traditional wrap and are singing Folios praises on Instagram.
"I think they're super yummy and they work well cold especially with deli meat," one buyer wrote on Instagram. "They're nice when you're in a hurry and don't have time to make your own cheese 'tortilla.'" Well, there you have it!
Pick up a bag (or three!) for yourself on your next Costco run, and make sure you check out these other tasty keto-friendly cheese snack options.