5 Superfoods to Jump-Start Your Weight Loss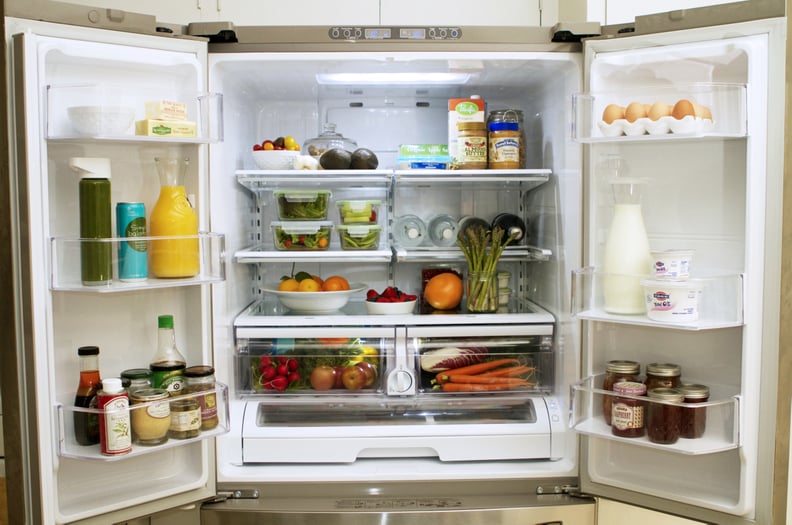 POPSUGAR Photography / Jae Payne
POPSUGAR Photography | Jae Payne
All the choices at the grocery store can be quite overwhelming, but thankfully dietitian Julie Upton, MS, RD, of Appetite For Health has some simple advice: put these foods in your cart for health and weight loss.
Feeling overwhelmed at the supermarket? There's a reason. The typical grocery store is bursting at the seams with over 30,000 items — all possessing varying levels of health and weight-loss benefits. So, you don't want to toss just any old item into your shopping cart. The selections you make at the grocery store can shore up nutrient gaps, build stronger bones, keep your mind sharp, fend off diseases — and may also help you peel off pounds.
Here are five superfoods to toss into your cart today.
Eggs
No longer considered artery cloggers, we now know that eggs are nutrient-packed and may protect against some chronic diseases. An egg has more than 10 essential nutrients, including iron, vitamin D, zinc, and lutein, and provides six grams of the highest quality protein. Few foods naturally contain vitamin D and the sunshine vitamin is thought to help protect against a wide range of conditions, including certain cancers, diabetes, and autoimmune diseases.
Related: Power Up Your Brunch: 12 Protein-Filled Egg Recipes
What's more, several studies show that eating a protein-rich egg breakfast (20 to 25 grams of protein), compared to a carb-rich first meal, keeps you fuller for longer so you're less likely to overeat later in the day. In fact, one eight-week study found that egg eaters lost 65 percent more weight compared to dieters who ate a carb-rich bagel breakfast of the same calories. Other studies show that eggs help suppress ghrelin, a hormone that stimulates your appetite.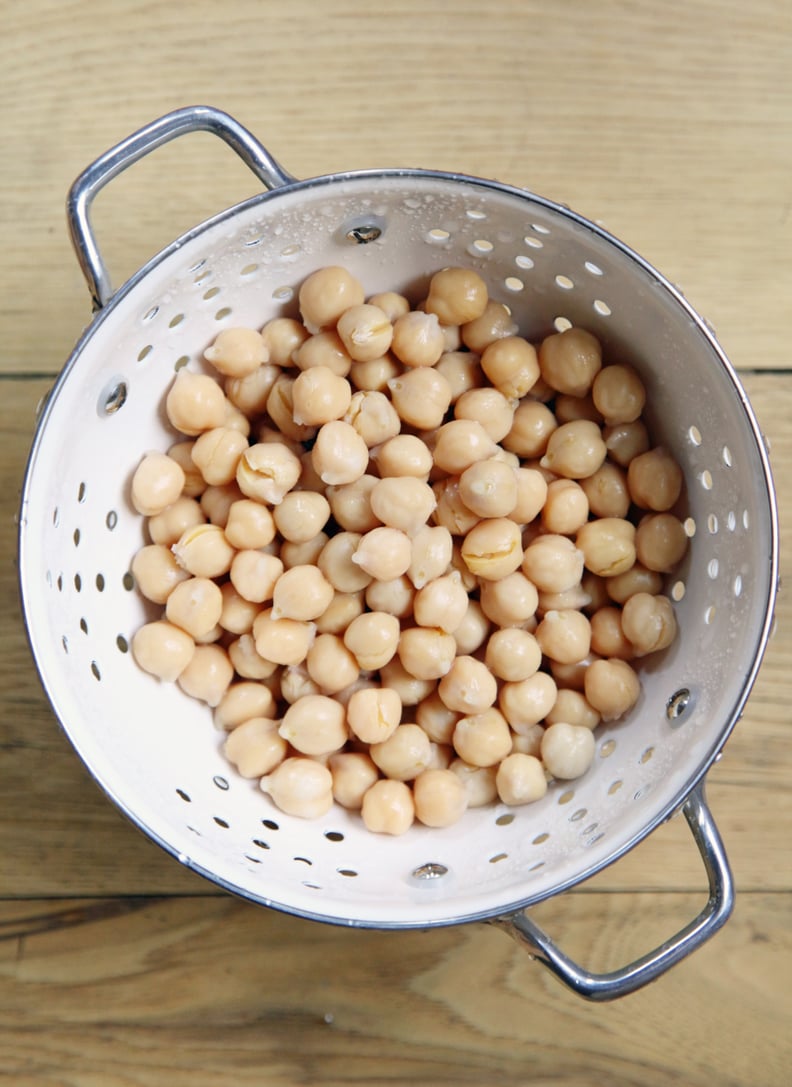 Beans
Chances are, you're getting only half of the recommended 25 grams of filling fiber per day. Not only does plant-based fiber help reduce the risk for certain cancers, but it has been shown to help peel off pounds. Beans are among the best sources of fiber and slow-to-digest protein. In fact, a recent study in the Journal of Human Nutrition and Dietetics found that overweight people who ate a bean-rich diet lost nearly 10 pounds in 16 weeks while also improving their blood cholesterol levels. They may also help protect against breast cancer. A study reported in the International Journal of Cancer found nearly a 25 percent reduction in risk of breast cancer among those who ate beans at least twice a week, compared to those who ate beans less than once a month. Strive to eat beans or lentils at least three times a week, and for the most health benefits, they should replace animal proteins, like beef, pork, or poultry. Pistachios
Skip the greasy chips and nosh on some nuts instead. One of the healthiest nuts to crack: pistachios. A one-ounce serving — about 49 nuts — delivers a variety of vitamins, minerals, and beneficial nutrients. In fact, the FDA has approved health claims that state that eating 1.5 ounces per day of most nuts, such as pistachios, as part of a diet low in saturated fat and cholesterol may reduce the risk for heart disease.
Related: Nutritionist-Recommended Foods to Suppress Your Appetite Naturally
Pistachios are also a triple threat against weight gain. They're one of the lowest fat and calorie nuts with just 160 calories per ounce, and they pack in protein and fiber. Not to mention, the shell can help slow you down and also serve as a reminder of how much you've eaten, so you may just end up consuming less. In one study, people who ate in‐shell pistachios consumed 41 percent fewer calories than those who snacked on pistachios without shells.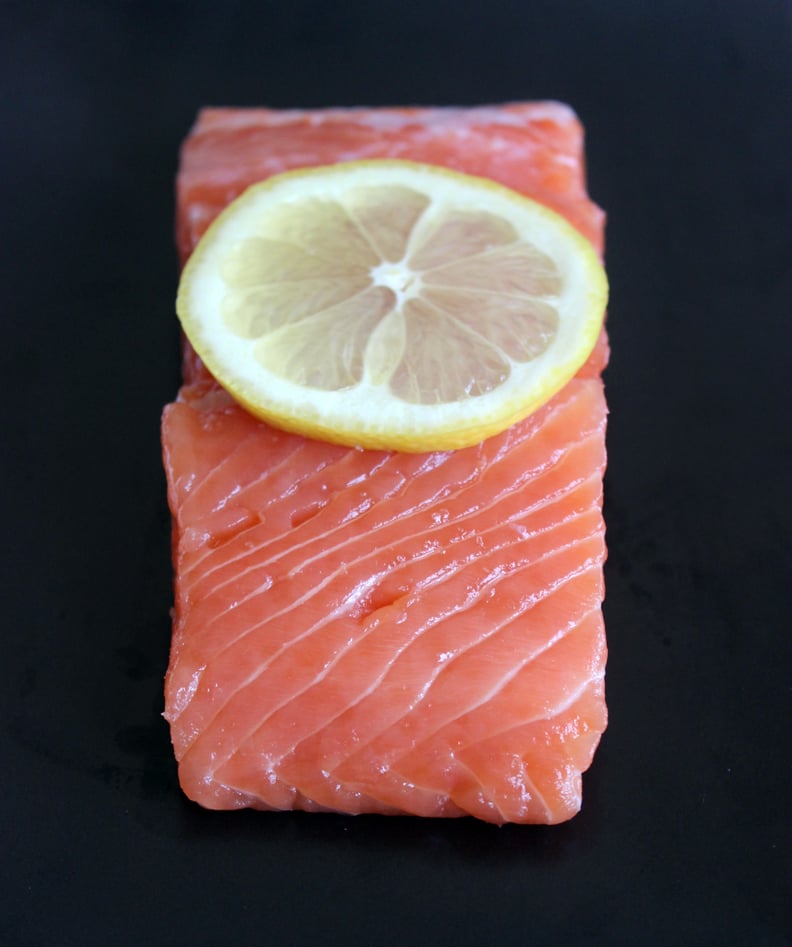 Salmon
Sure, there are plenty of fish in the sea, but salmon is one of the healthiest swimmers out there. It's a lean protein that's loaded with omega-3 fats, which have been shown to help fight inflammation and may also protect your bones. A recent eight-week study found that, as part of a reduced-calorie diet, subjects who ate three servings of salmon per week lost, on average, 11 pounds and improved markers for inflammation. If you reel in a fish dish in place of red meat, all the better, as most experts recommend limiting your intake, especially of fatty, processed meats like bacon and deli meats.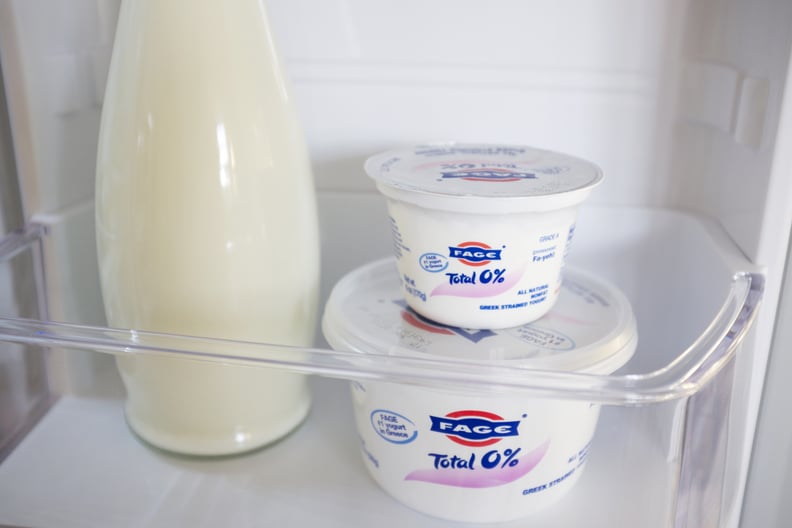 Greek Yogurt
Looking for something that packs in the nutrients you need and helps you peel off pounds? Go Greek! Greek yogurt has the same bone-building calcium — nearly one-third of your daily target — but offers about twice the protein of traditional yogurt and it contains far less sugar. What's more, studies show that yogurt may help promote weight loss and maintenance due to its protein, probiotics, and essential nutrients. One study, published in the International Journal of Obesity, reported that those who ate more than three servings of yogurt a week were less likely to gain weight and had smaller waistlines, compared to those who ate less than a serving of yogurt per week.
Related: A Calorie Breakdown of Popular Greek Yogurts
For the most weight-loss benefits, research suggests you need to get about 30 percent of your calories from protein to promote fat loss while maintaining muscle. That translates to about 20 to 25 grams of protein at your meals and at least five grams for snacks. The best Greek varieties to whittle your waistline are those that have high protein-to-calorie ratios like nonfat or lowfat plain Greek yogurt or Chobani Simply 100.