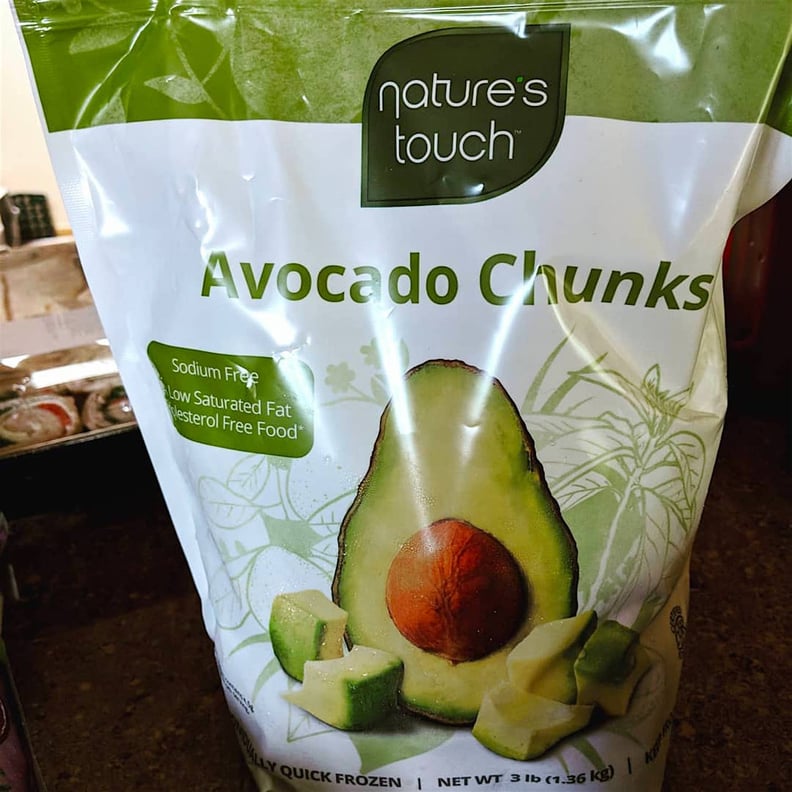 May I please have your attention for a very urgent announcement? Costco has casually been selling the smoothie-preparing lifesaver you never knew you needed: enormous bags of frozen avocado chunks. The three-pound resealable pouches from Nature's Touch (yup, three freakin' pounds) are guaranteed to save you loads of time when you're fumbling to make your favorite green smoothie in the AM and don't want to risk accidentally severing your finger while cutting a whole avocado in a hurry.
Costco's ginormous bags of avocado cost $18 each, which is a worthy investment for the sheer convenience of it — and, ya know, the whole avoidance of the "avocado hand" part, too. Of course, this isn't the only frozen avocado product on the market, but it's certainly the biggest option. Welch's, for example, sells its own version of bagged frozen avos, but it only comes in 10- or 32-ounce bags, not three-pound (or 48-ounce) bags like the ones sold at Costco. Just another reason why the wholesale retailer is our favorite spot for scoring healthy foods in bulk. Happy blending, smoothie lovers!
These Bags Could Double as Dumbbells, TBH
They're Located in the Frozen Food Aisle at Costco
The Perfect Ingredient For Making Smoothies Creamy!
BRB, Stealing This Smoothie Recipe
If You Need Me, You Can Find Me Sprinting to Costco