12 Gluten-Free Lunches to Help You Lose Weight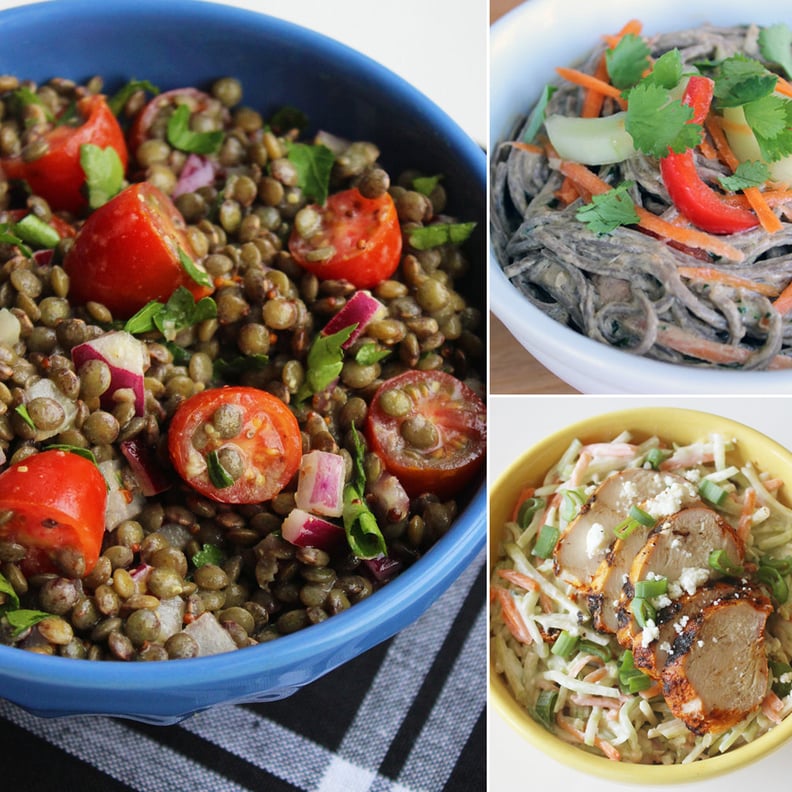 POPSUGAR Photography | Lizzie Fuhr
POPSUGAR Photography | Lizzie Fuhr
Going gluten-free is a necessity for some folks, but for others, it's a technique that can help beat belly bloat and keep digestion regular and healthy. Whether you're dealing with a more serious health issue or you're looking to shed some weight, these 12 homemade lunches are 100-percent gluten-free and totally delicious.
01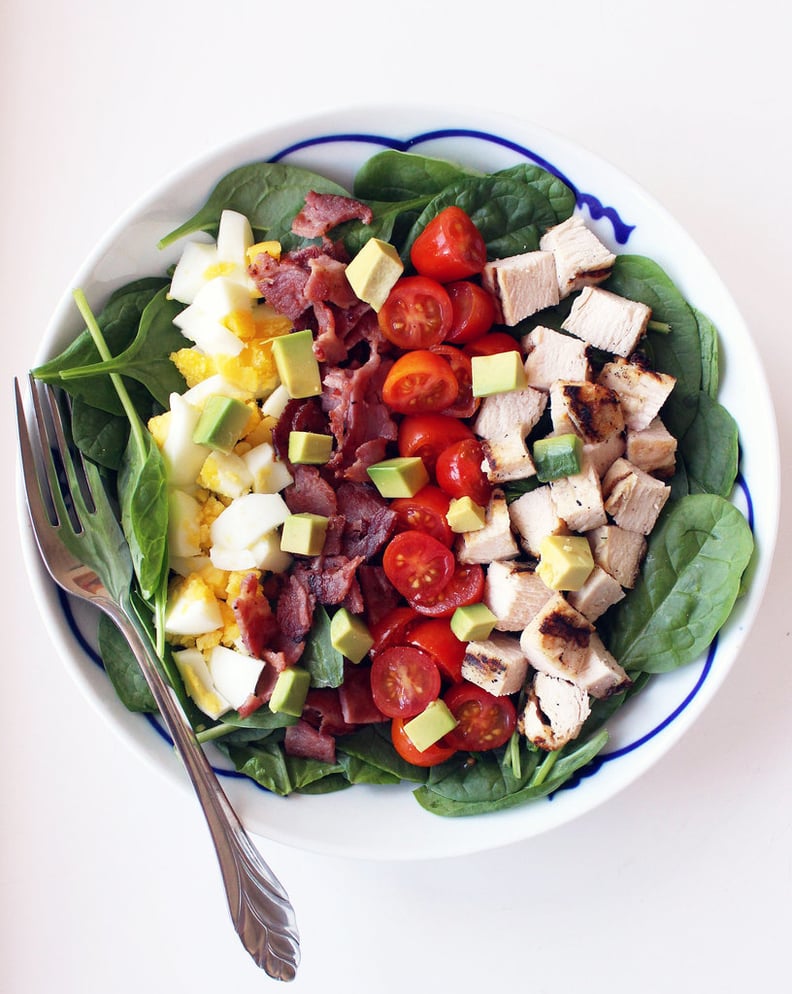 Spinach Cobb Salad
A Cobb salad is loaded with oversize portions of bacon, blue cheese, avocado, and heavy dressing, so you can easily eat half your recommended calories for the day in one sitting. This Cobb salad cuts calories and fat dramatically and is completely free of gluten.
02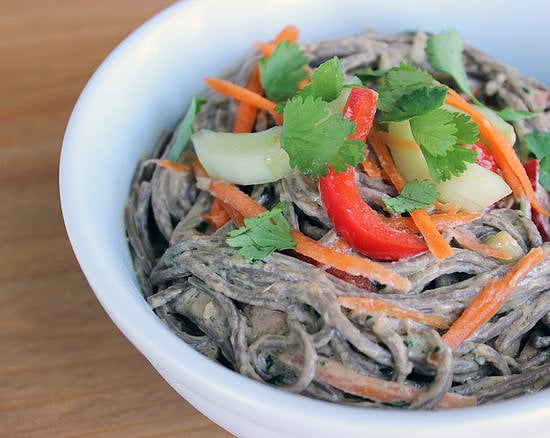 Peanut Soba Salad
Make this Thai-inspired soba noodle salad for dinner, and enjoy it for lunch the next day. The flavors develop with time, making this protein-rich and fiber-full cold dish perfect as leftovers. Just make sure you purchase certified gluten-free, 100-percent buckwheat soba noodles.
03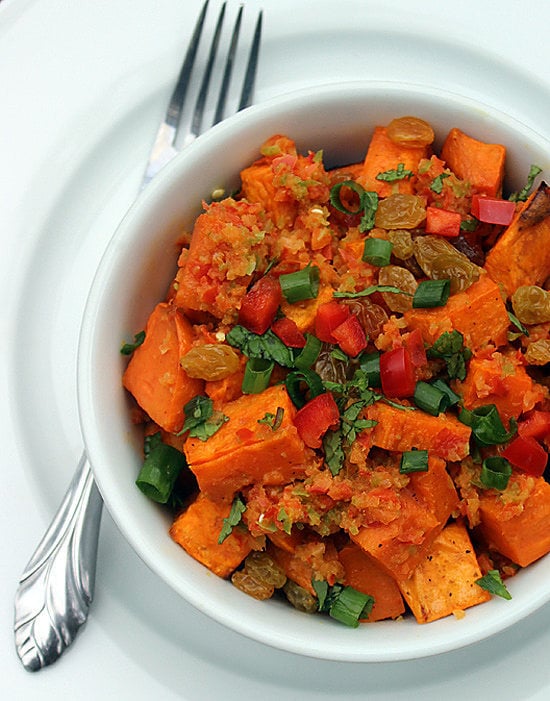 Spicy Sweet Potato Salad
High-fiber sweet potatoes in this spicy salad recipe can regulate blood sugar and help you lose weight, while a spicy, antioxidant-rich red pepper and jalapeño dressing ties everything together. This naturally gluten-free recipe is also vegan and Paleo-friendly.
04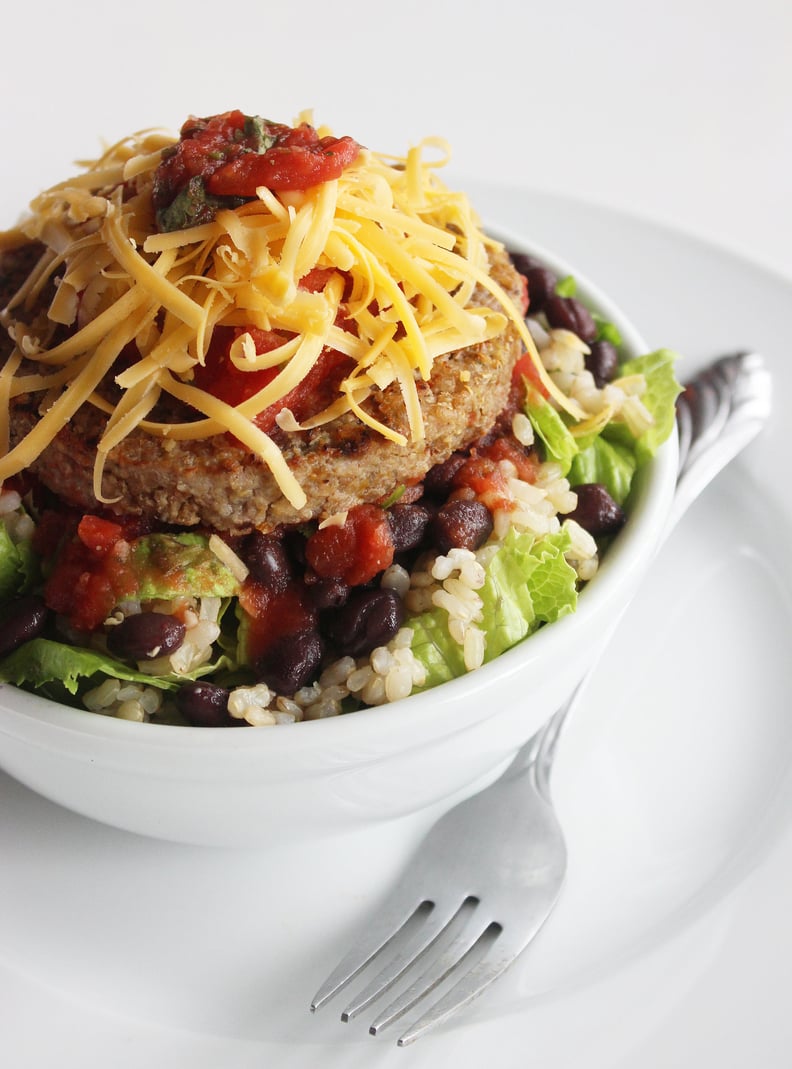 Veggie Burrito Bowl
This recipe from dietitian Julie Upton, MS, RD, proves that it is totally possible to put together a hearty and healthy meal in well under 10 minutes. Offering nearly 22 grams of protein and 43 percent of your daily recommended fiber, this oh-so-easy recipe from Julie satisfies hunger as it supports your weight-loss goals. Just be sure to choose a veggie burger that is certified gluten-free.
05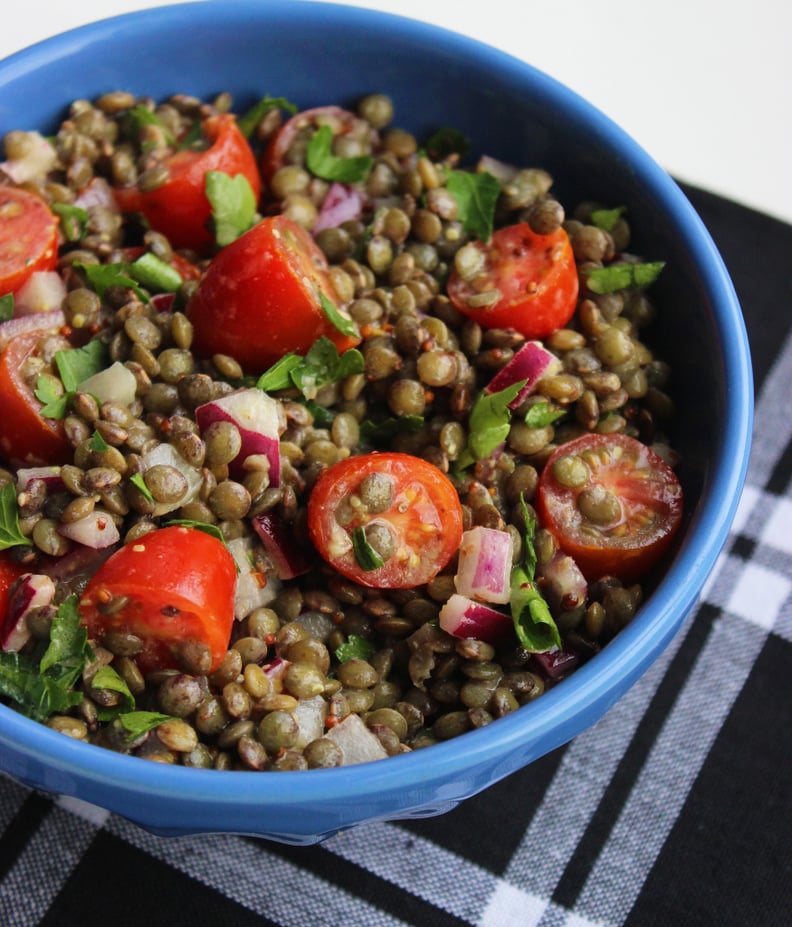 Goop's Mustard Lentils
Naturally gluten-free and full of fiber, these tiny legumes are a healthy pantry staple you should always have on hand — and they're absolutely delicious in this lentil salad from Goop. Tangy and clean, this recipe makes for a light yet filling lunch and even better leftovers; the longer this salad sits in the fridge, the better it tastes.
06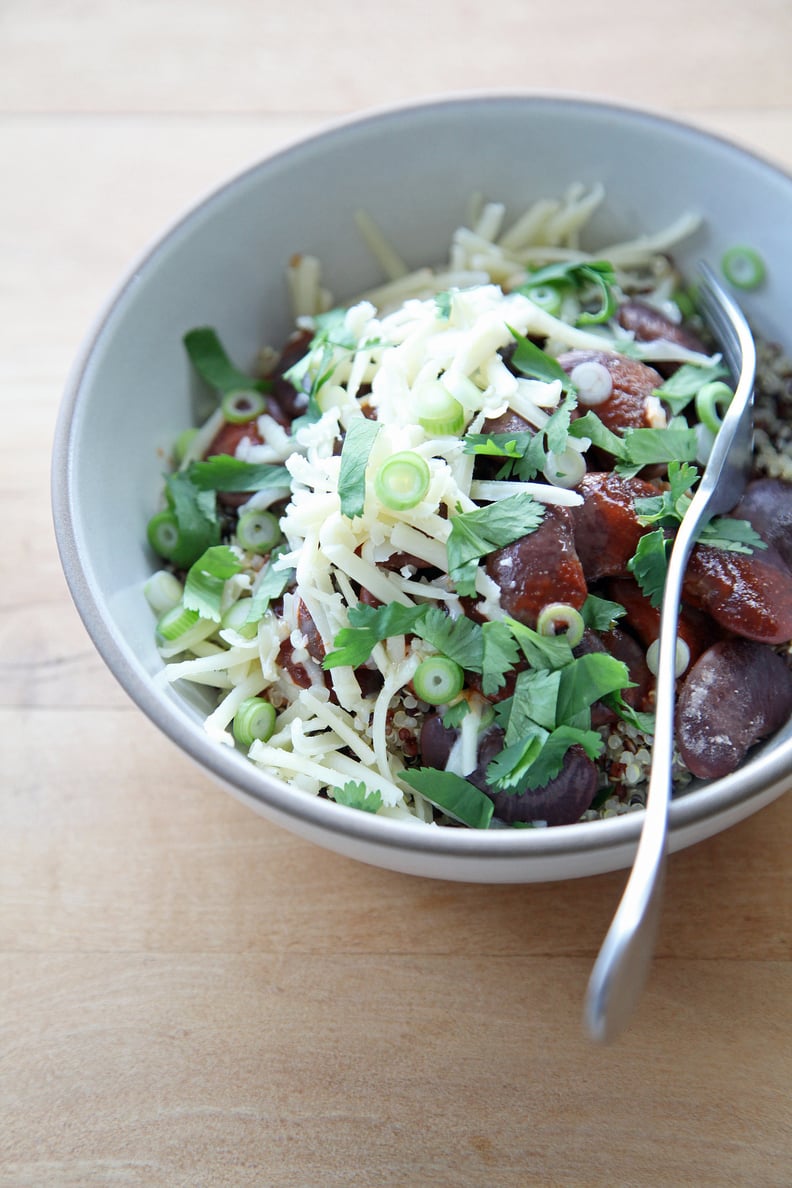 Slow-Cooker Tex-Mex Beans and Quinoa
This Tex-Mex-inspired slow-cooker recipe is one mason jar lunch we never tire of. Set up your crockpot overnight, and wake up to a gluten-free lunch that's ready to pack up in the morning and enjoy in the afternoon.
07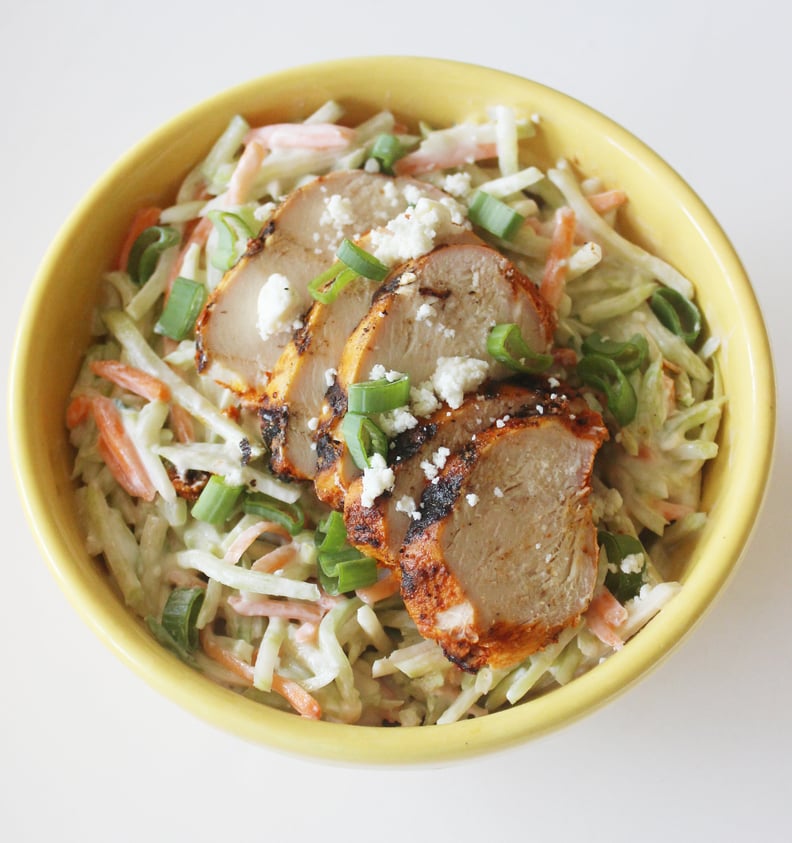 Chicken Broccoli Slaw With Blue Cheese Yogurt Dressing
Weighing in at 313 calories and offering over 34 grams of protein, this chicken slaw salad is a decadent-tasting lunch that supports healthy weight-loss goals. Instead of a fatty dressing that's loaded with sour cream and mayo, everything gets coated in a tangy and low-calorie blue cheese yogurt dressing.
08
Tortilla-Less Soup
Anyone who loves Mexican-inspired flavors will find a new favorite lunch in this oh-so-easy gluten-free and Paleo-friendly recipe. This fresh and spicy tortilla-less soup is high in vitamin C and protein. Cook up a big pot of soup on Sunday, and you'll have a satisfying lunch for the next few days — you won't miss your flour tortilla chips at all.
09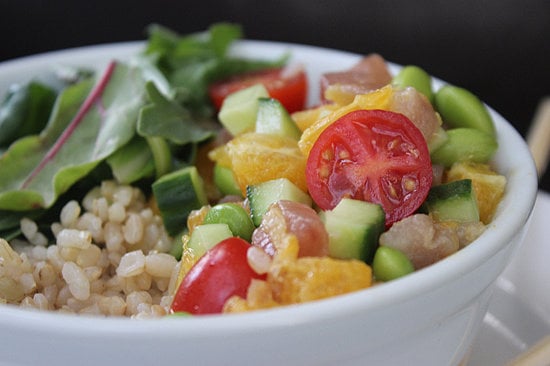 Chirashi Bowl
This light and refreshing meal is perfect for warmer Spring and Summer temperatures. Try this chirashi bowl, made with fresh produce, gluten-free brown rice, and sushi-grade tuna, to cool off and fuel up.
10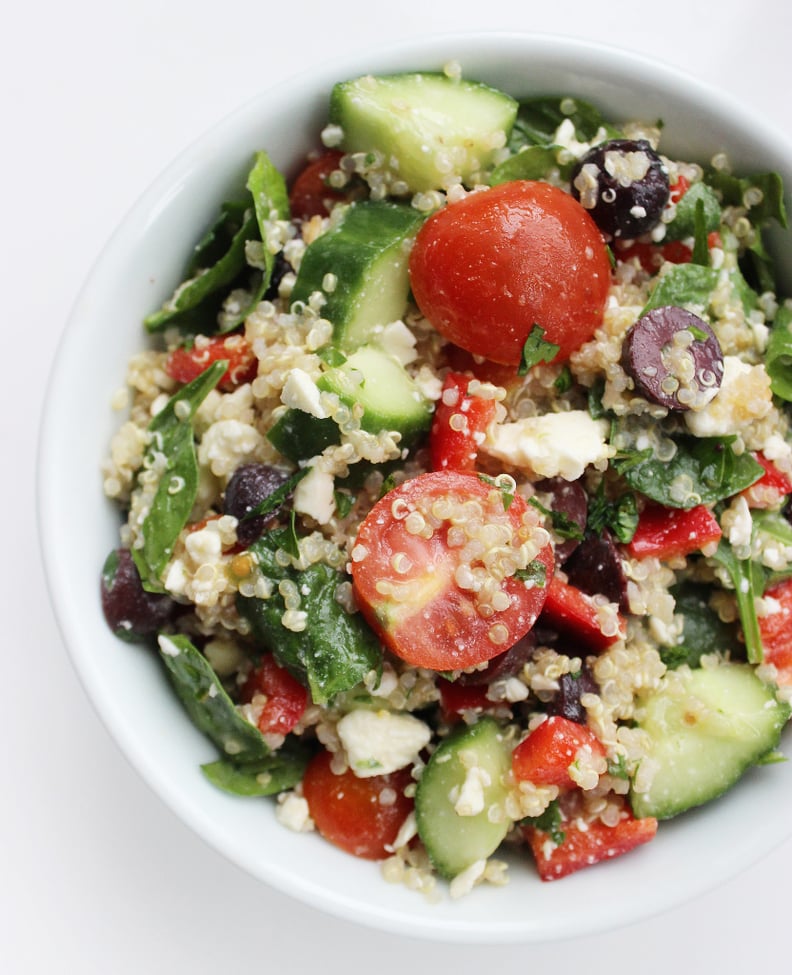 Mediterranean Quinoa Salad
This protein- and fiber-rich quinoa recipe is ready in just five minutes and is full of colorful produce and Mediterranean flavors. Taking your time by following the directions in order will result in the best quinoa salad ever.
11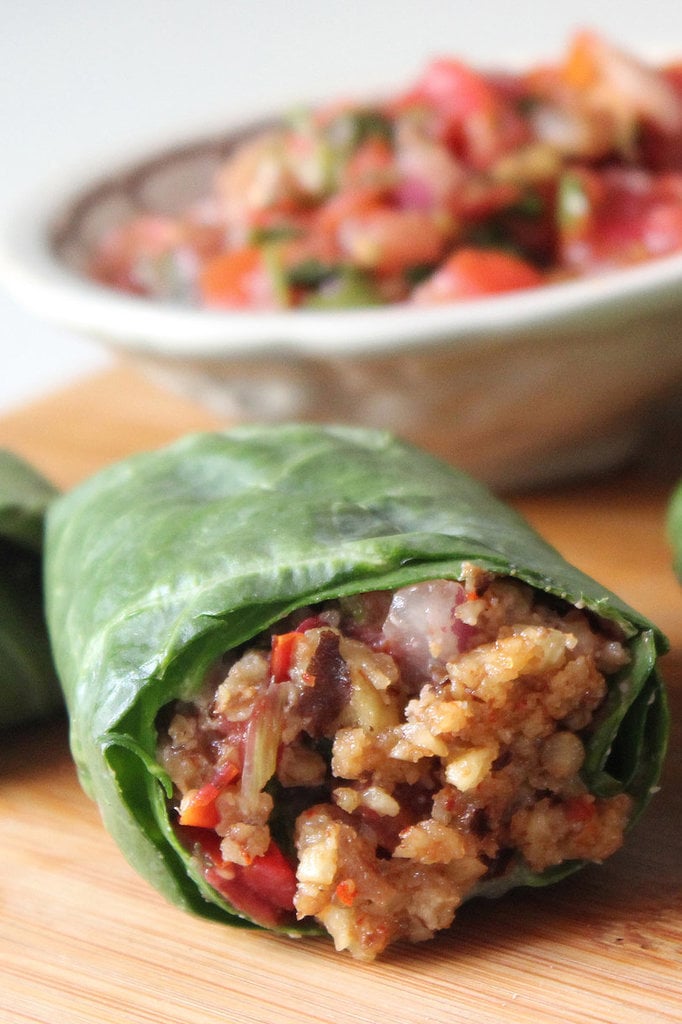 Raw Gorilla Wraps
Swap out your flour tortilla for collard green leaves, and wrap up a sandwich like this gluten-free and low-carb one from Kimberly Snyder's book The Beauty Detox. Don't be skeptical about the raw walnut filling; it's so satisfying.
12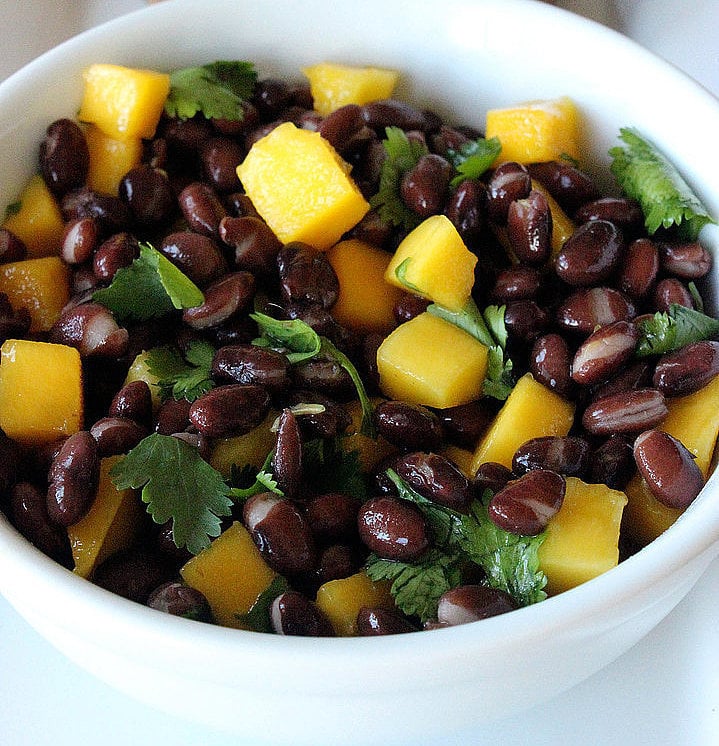 Black Bean and Mango Salad
After a hard workout, this gluten-free bean salad is the perfect protein-packed meal. It has more than 13 grams of fiber and nearly 17 grams of protein to fill you up and help your muscles recover.