You May Think You Have a Fave Halo Top Flavor, but You Haven't Tried Blueberry Crumble Yet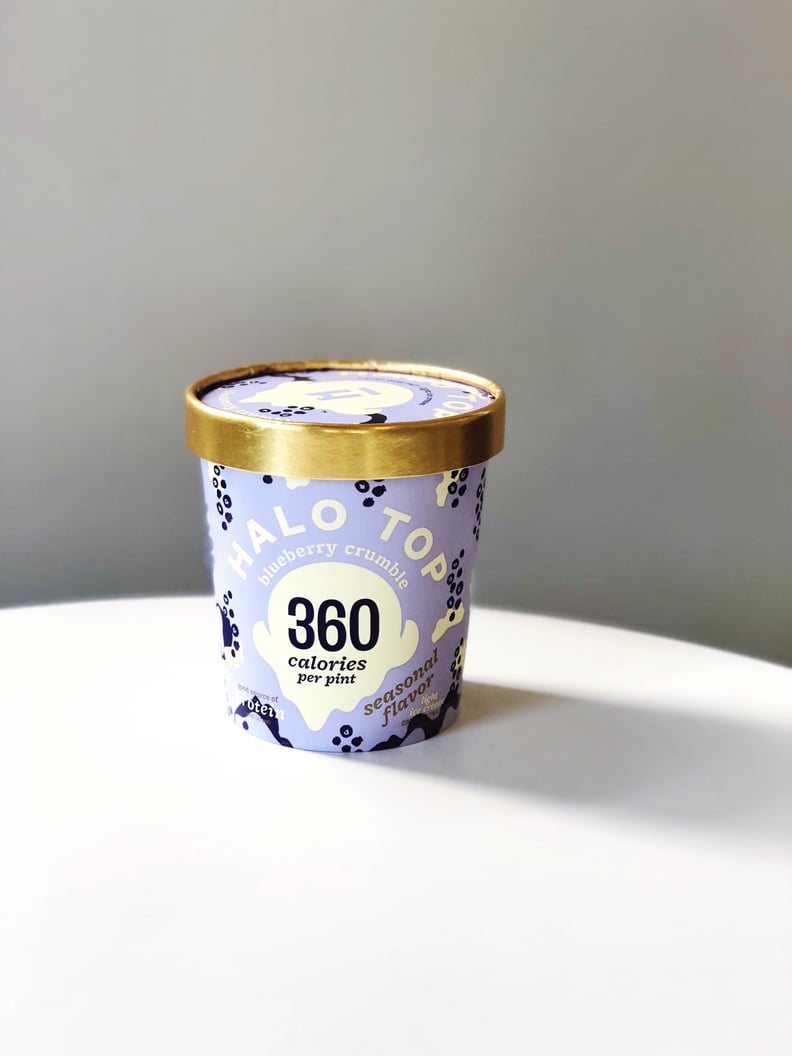 POPSUGAR Photography | Dominique Astorino
POPSUGAR Photography | Dominique Astorino
At only 360 calories per pint (that's literally one slice of blueberry pie in calories), this springtime-only offering (yes, it's limited edition!) packs 20 grams of protein into each gilded container. It's low-cal, low-sugar, and low fat. . . . So how does this stuff taste??
In a word, "heavenly." If you've been a fan of Halo Top for a while (and you like blueberry-flavored things in general), we bet you're going to swoon as much as we did over this sweet and fruity frozen treat. The blueberry flavor is potent — so much so that you can smell it the second you take the lid off the pint. There are bits of pie crumble swirled throughout, adding a nice bit of texture. Check out some feedback we got from POPSUGAR employees:
Blueberry Crumble
"WOW."
"This is the best Halo Top I've tried! Oh my God."
"This made my afternoon."
"This is HEALTHY??"
"A lot creamier than some of the other HT flavors I've tried."
"Love!!!! Tastes like blueberry cheesecake. Heavenly."
"Love the crumbles and the nice blueberry flavor. Very light."
"Good taste; not too sweet."
"That's like, REALLY good ice cream! Love the fruit flavor and consistency!"
"It's a tie for me between this and Pumpkin Pie."
A little sweet, but overall great hints of blueberry flavor! Love the pie crumble."
"Good blueberry flavor, but not creamy enough for me."
★★★★★