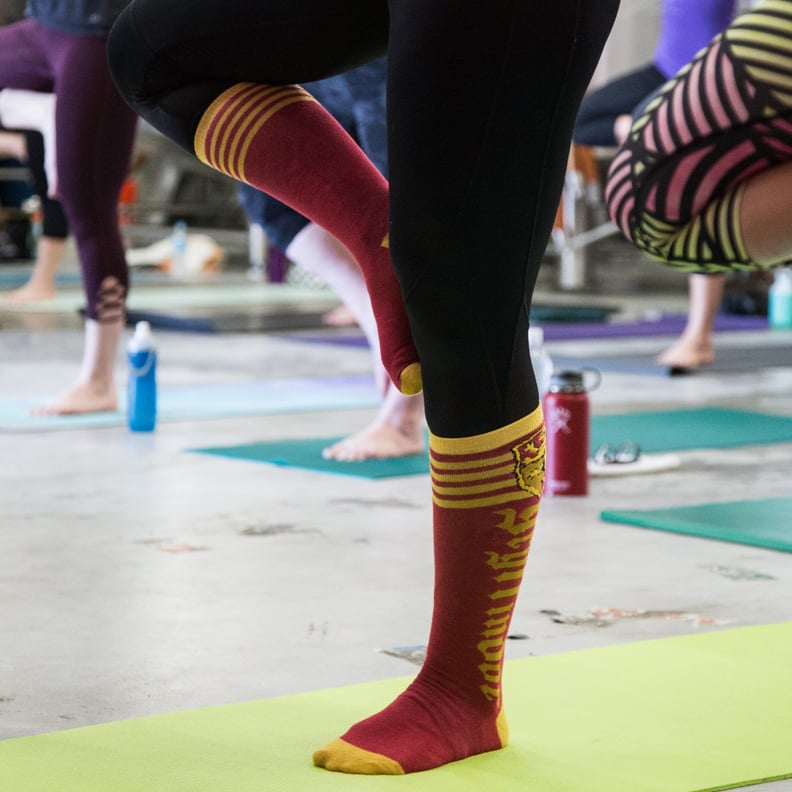 Accomplishing certain yoga poses can feel like completing a magical spell or winning a game of Quidditch. One Austin-based yoga teacher combined those two feelings into one spellbinding Harry Potter-themed class.
The onetime class was held at Circle Brewing Co., a local brewery that frequently hosts yoga classes and other events. In this installment, yoga teacher Isabel Beltran put together a creative class that incorporated wands into certain poses and encouraged attendees to wear their finest Harry Potter fitness gear. (Yes, that's a thing.)
At the end of the class, Isabel read a passage from a book in the series as attendees closed their eyes in Savasana. Afterwards, everyone was treated to thematic treats and beer from the brewery.
Look ahead for pictures from the dreamy class.