It may seem counterintuitive, but eating after a strenuous workout is a must — especially foods containing a mix of protein and carbohydrates. These nutrients are essential in helping the body replenish lost energy while also helping worked muscles repair and recover. And while sweating through an intense HIIT workout may make you feel like you earned a burger and fries, if weight loss is one of your goals, it's important to fuel the body without taking in more calories than you just burned. If you're not sure what the perfect post-workout snack looks like, here are some solid options for your next sweat session.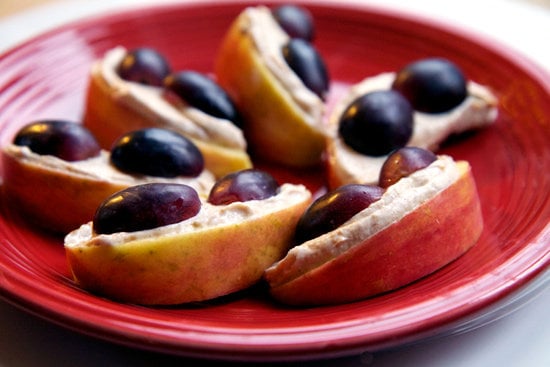 Apple With Peanut Butter
We love an apple with peanut butter as a low-calorie post-workout snack. One small apple with a tablespoon of peanut (or almond) butter is under 150 calories, which is a perfect place to fall after a workout — enough to fuel the muscles but not enough to blow your efforts. If you want an extra boost of carbs, add a few grapes to the mix.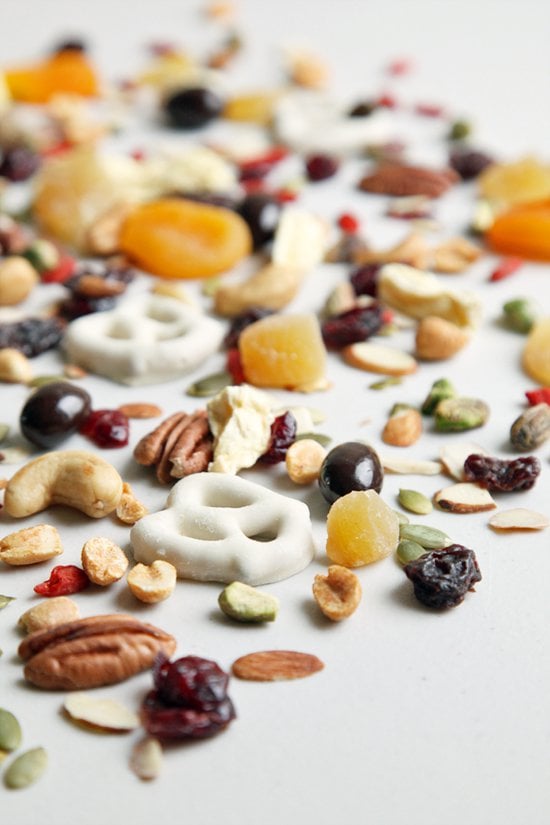 Trail Mix
A mainstay as a healthy snack, trail mix has become the de facto hiking fuel for a reason. You just have to make sure you choose the right one — go easy on those yogurt-covered raisins, chocolate bits, and M&M's! You also want to keep portions in check, too. One or two handfuls is usually all you need to power up after a workout. If you're worried about the nutritional mixes, use one of these recipes to make your own.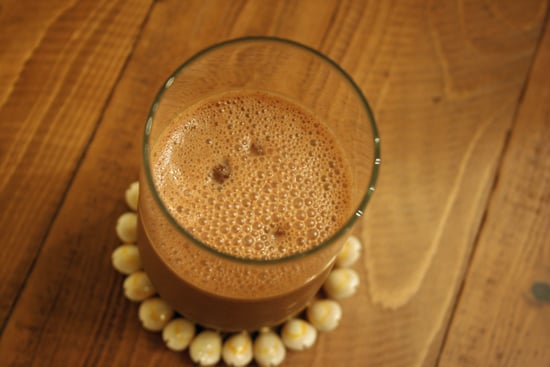 Chocolate Milk
Who knew a post-workout snack could feel so indulgent or bring back the nostalgia of childhood? Well, that's exactly where chocolate milk fits in. A good mix of protein and carbs, it's also an easy choice when you're on the go. A recent study even indicates that chocolate milk significantly replenishes exhausted muscles and speeds up recovery. It's no wonder that marathon runners are often rewarded with a carton of chocolate milk when they cross the finish line.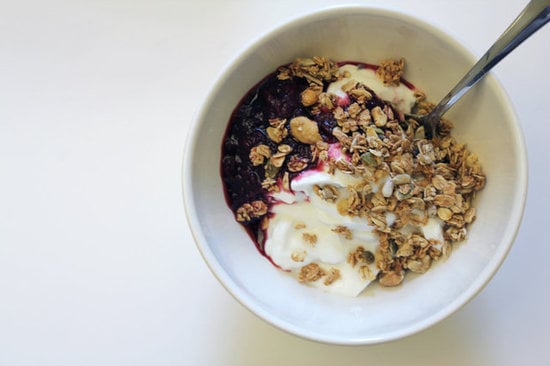 Greek Yogurt With Fruit
Greek yogurt is a protein powerhouse, which is exactly what you need to refuel those muscles you've just got done working. And since no post-workout snack is really complete without a good balance of carbs, make sure to add some fresh fruit or granola to the bowl.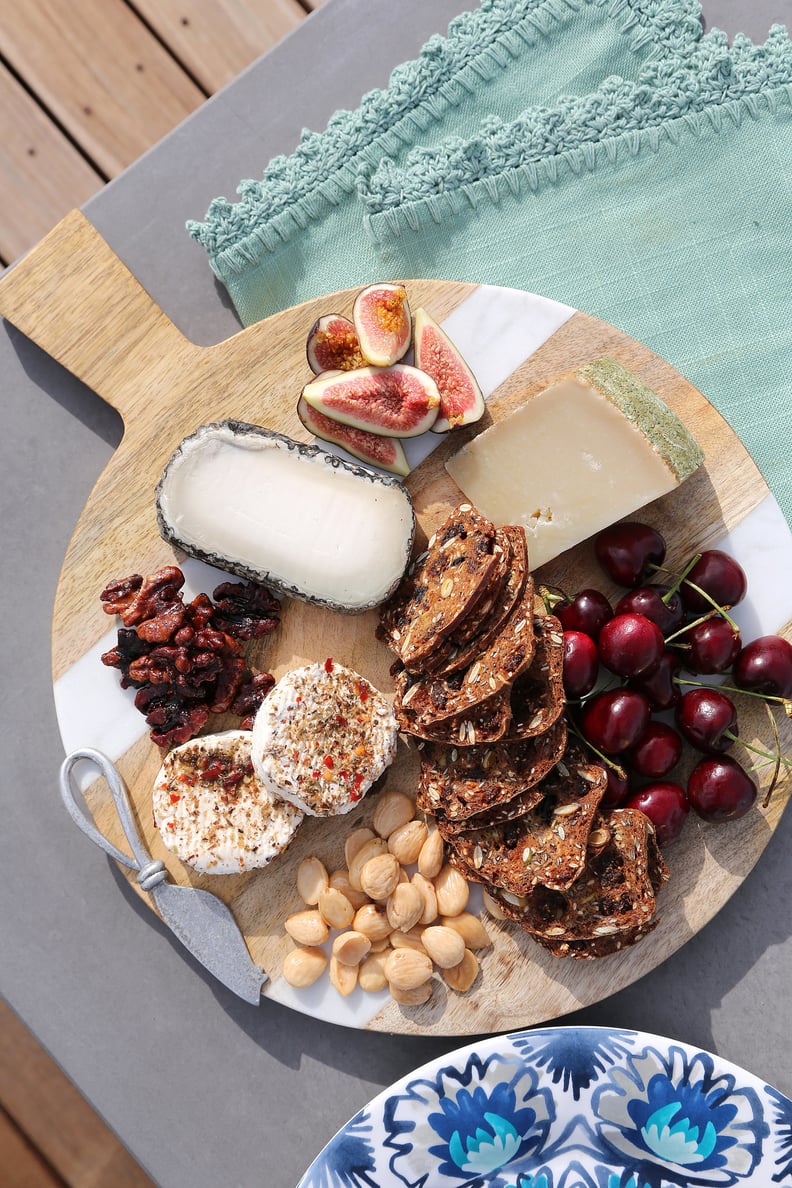 Cheese and Crackers
Cheese and crackers may be a party-food staple, but it's also a good appetizer to pair with your workout. Cheese brings the protein and calcium, while the crackers deliver complex carbs and fiber to your diet. Snack smartly so you don't undo all of your hard work at the gym by choosing string cheese and whole-wheat crackers to fill you up.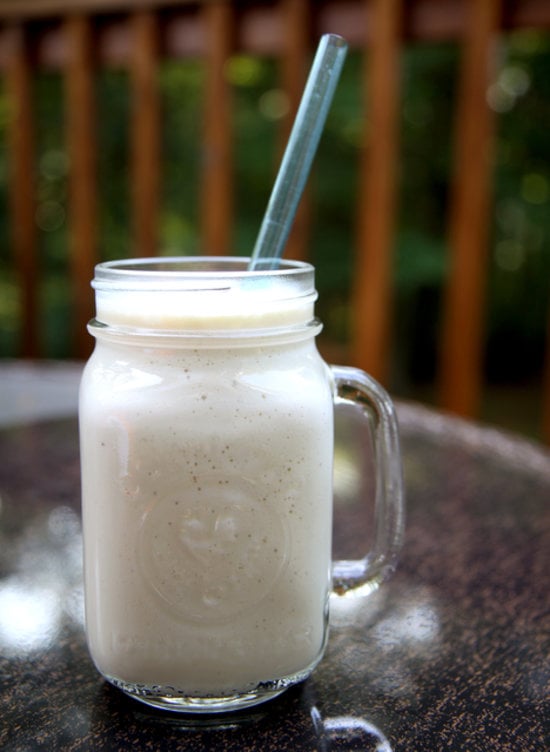 Protein Shake
Protein shakes are such a killer way to fuel yourself after a workout, especially since a vast majority of the recipes provide the perfect balance of protein and carbs. Everything you need is in one easy glass to gulp down, and many are pretty darn tasty. This high-protein vegan milkshake takes under five minutes to make and tastes so rich and creamy, you'd swear it's a dessert!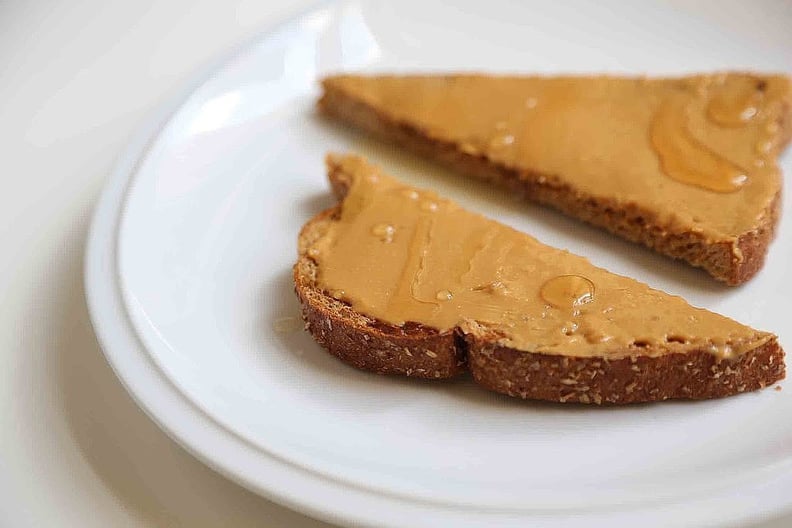 Nut Butter (With Banana) on Whole Wheat
What might be considered a meal to some, a nut butter and banana sandwich is the perfect way to refuel after an incredibly grueling workout. Just ask professional runner Ryan Hall, who eats one after finishing a race. This sandwich has it all: complex and simple carbs, protein, and potassium — everything your body needs to get into recovery mode.