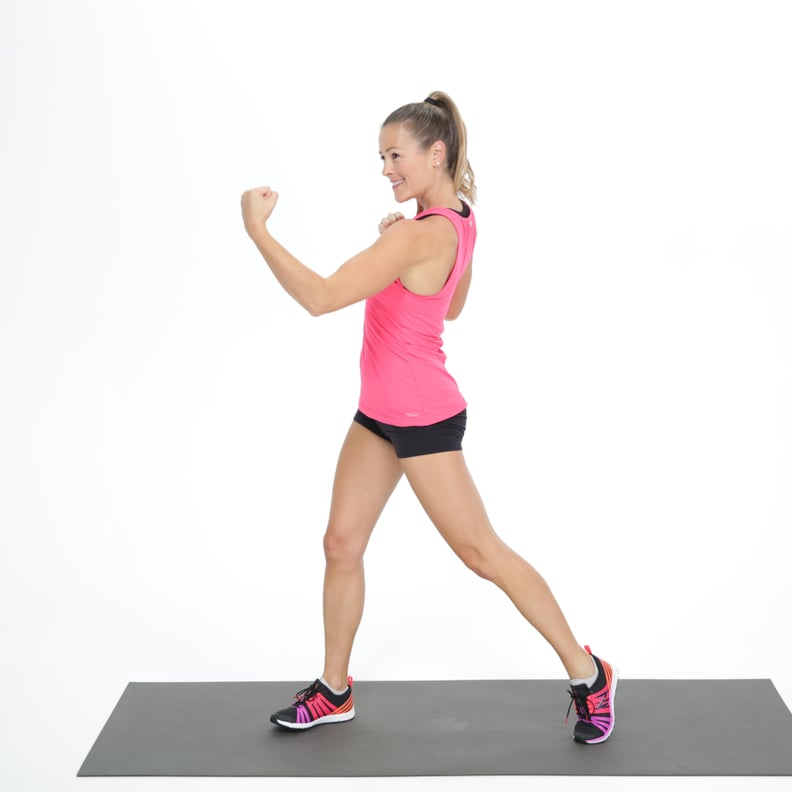 POPSUGAR Photography
POPSUGAR Photography
Get ready to blast some calories in your living room — and get out all your tension or stress — without any workout equipment. This boxing-inspired cardio circuit will get your heart rate up and make you break a sweat, while working your whole body. Take a break at the end and repeat for a better burn.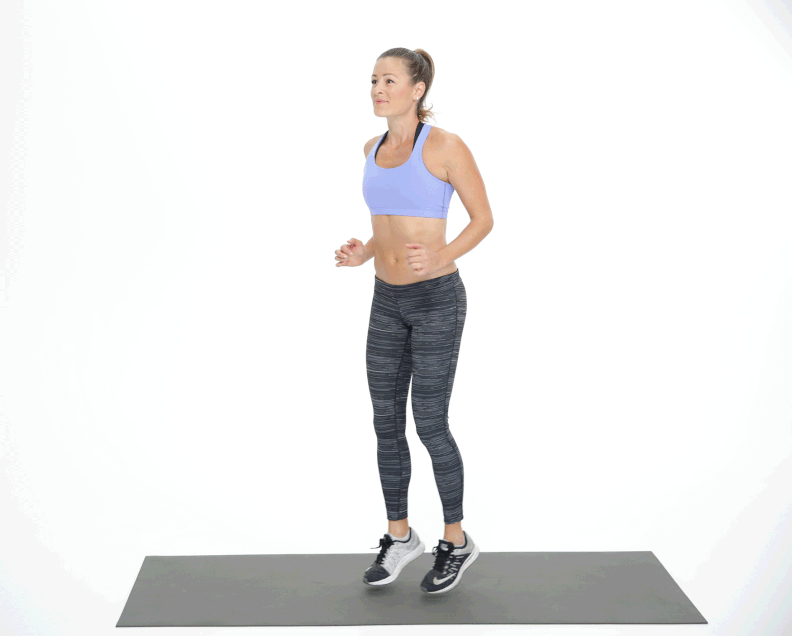 The Ali Shuffle
Keeping your weight on the balls of your feet, scissor your legs front and back.
This is quick footwork, and it should be light and fast. Pump your arms to keep the speed of the feet up in tempo.
Continue for 60 seconds.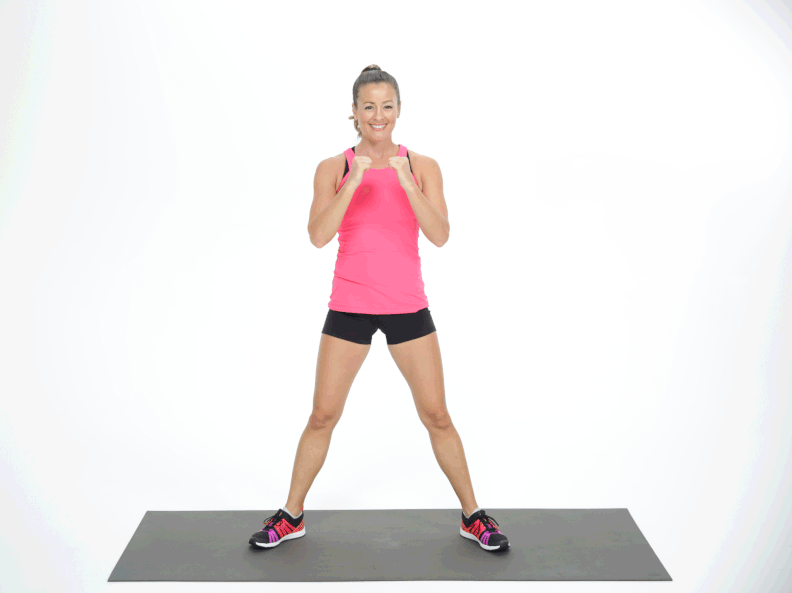 Cross Punches
Stand with your abs tight and your back flat. Guard your face with your fists, and keep a soft bend in your knees.
Keeping the weight in your right foot, pivot your left foot, rotating your abdomen toward the right as you throw your left punch across your body.
Return to center, and repeat on the opposite side, maintaining a tight and stable core throughout.
Continue punching, alternating sides for 60 seconds.
Uppercuts
With your left elbow against your ribs and your knuckles turned up, punch upward, as if you are punching someone in the jaw under the chin with an uppercut, trying to lift him off the ground.
Keeping your core tight, pull back as you bend your knees, sitting back on your heels.
Repeat with the other arm as you extend your legs.
Continue punching for 60 seconds.