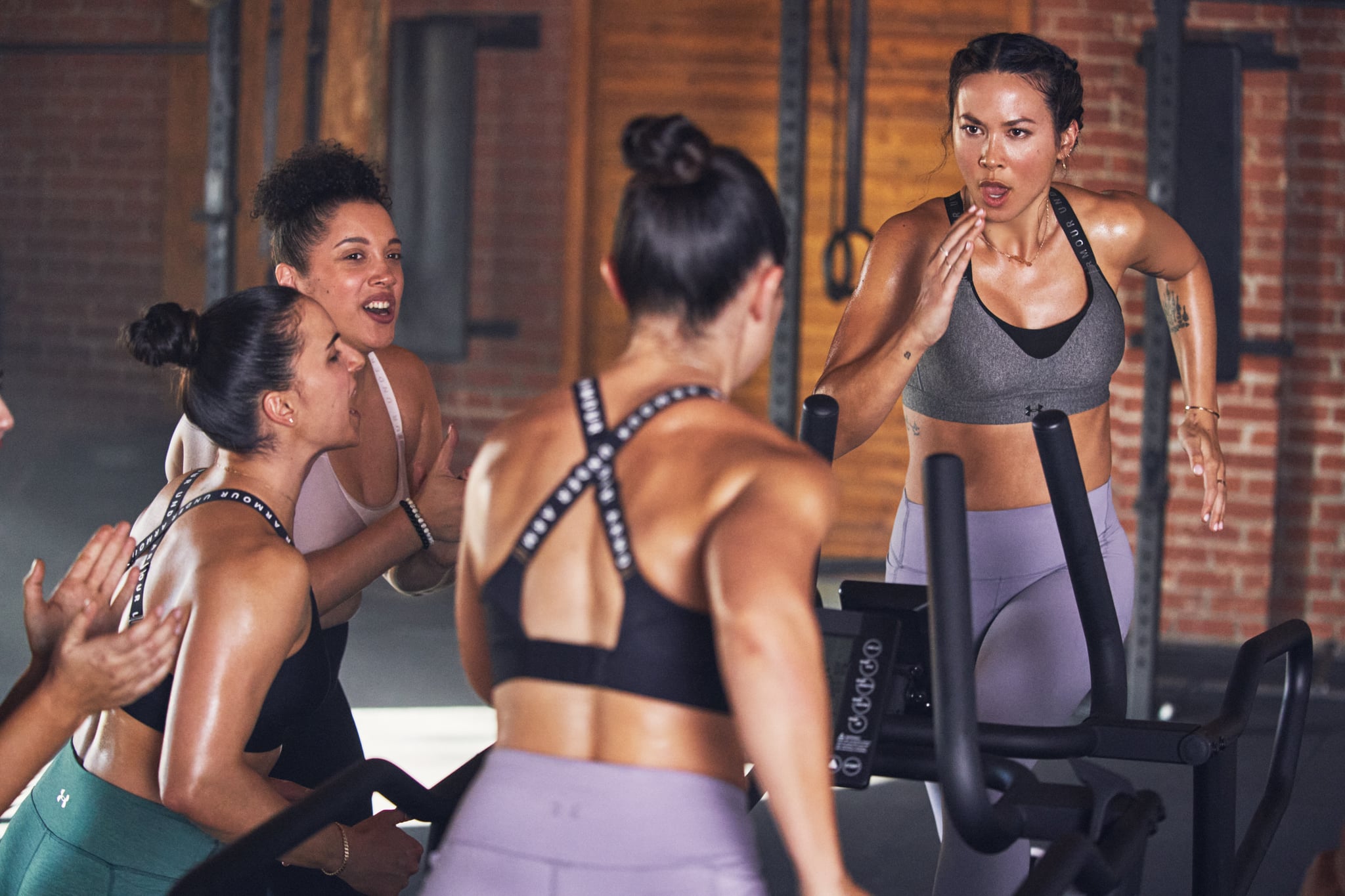 Just about every day around noon if I hop on Instagram, I can expect to see a number of the fitness brands, publications, or studios I follow going live with a workout. It's pretty much become a given since March. Although I can admit I don't tune into every live workout on my feed, I appreciate every single one of them nonetheless. For me, these are tiny little reminders of the value of the fitness community.
As someone who has always embraced a somewhat active lifestyle — hiking with family, soccer and volleyball after school, and running marathons as an adult — fitness has secured a spot in my life for years. But, I don't think I fully understood the importance of the community aspect of fitness until this year.
You see, as much as I love my favorite cycling class, I love racing to class to meet a friend and see our favorite instructor more. As much as I love running a marathon, I love exploring a new city with several thousand runners who are just as excited to be there as I am. And it took not being able to experience all of that to understand just how valuable it was to me.
As I've embraced working out at home, I've learned to tap into and lean on the fitness community even more. I've started participating in virtual fitness challenges not just to get in a good workout but to also connect to others on the same journey. I've started tossing on my UA Meridian Heather Crop [2] ($60) and joining in on guided meditations and runs [3]. I've sparked conversations with former friends [4], who are also turning to fitness in these abnormal times, and bonded over our goals and struggles.
But most importantly, I've been able to reflect upon what it is that really motivates me when I work out, and I've found it's those around me — my friends, my family, class instructors, even total strangers who happen to show up to the same workout class as me. So when I see a little notification of a live fitness class happening, whether I join the class or not, I feel a sense of community and connectedness because I know that even if I'm not able to work out the way I used to, I'm still a part of a strong community that's continually motivating me to make new goal [5]s, try a new challenge, and just appreciate the process.