Whether you ran out of eggs or are trying to avoid them for dietary or ethical reasons, flax eggs are a great option. But if you want even more fiber, protein, calcium, and almost twice the amount of omega-3s, you'll want to make chia eggs.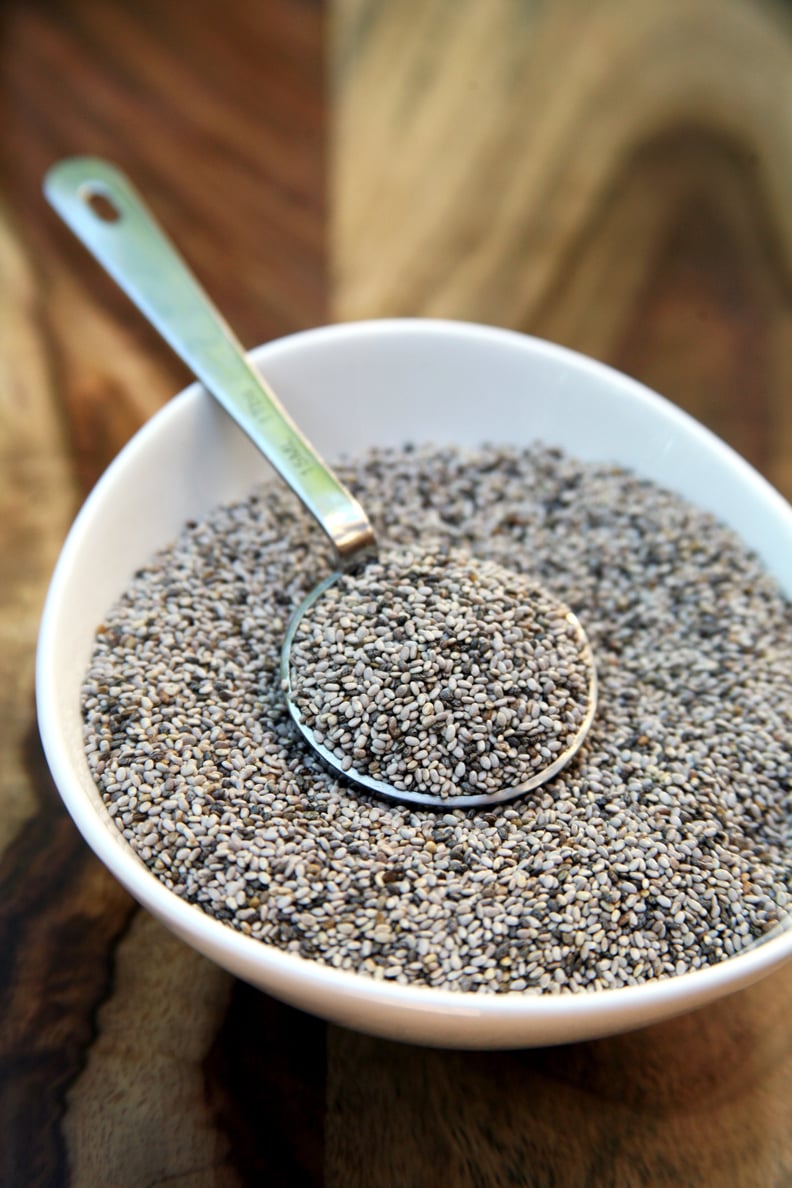 It's really simple. All you need is a coffee or spice grinder or a small food processor. Measure out one tablespoon of chia seeds. Grind them up and place them in a small bowl. Mix in three tablespoons of water and allow to sit for five to 10 minutes until the mixture becomes gelatinous, like egg whites. This makes one chia egg. Use as an egg replacement in any muffin, quick bread, or cookie recipe.
Here's how to make chia eggs even easier to use: grind up half a cup of chia seeds at once. That way you can use your regular blender (perfect if you don't own a spice grinder), and you're able to store the ground chia seeds in a small mason jar in the freezer to use whenever you need. Just measure out one tablespoon of ground chia, mix with three tablespoons of water, and you're ready to bake.