Paid Content For

How the Right Outfit Can Motivate Me to Achieve My Fitness Goals
Paid Content For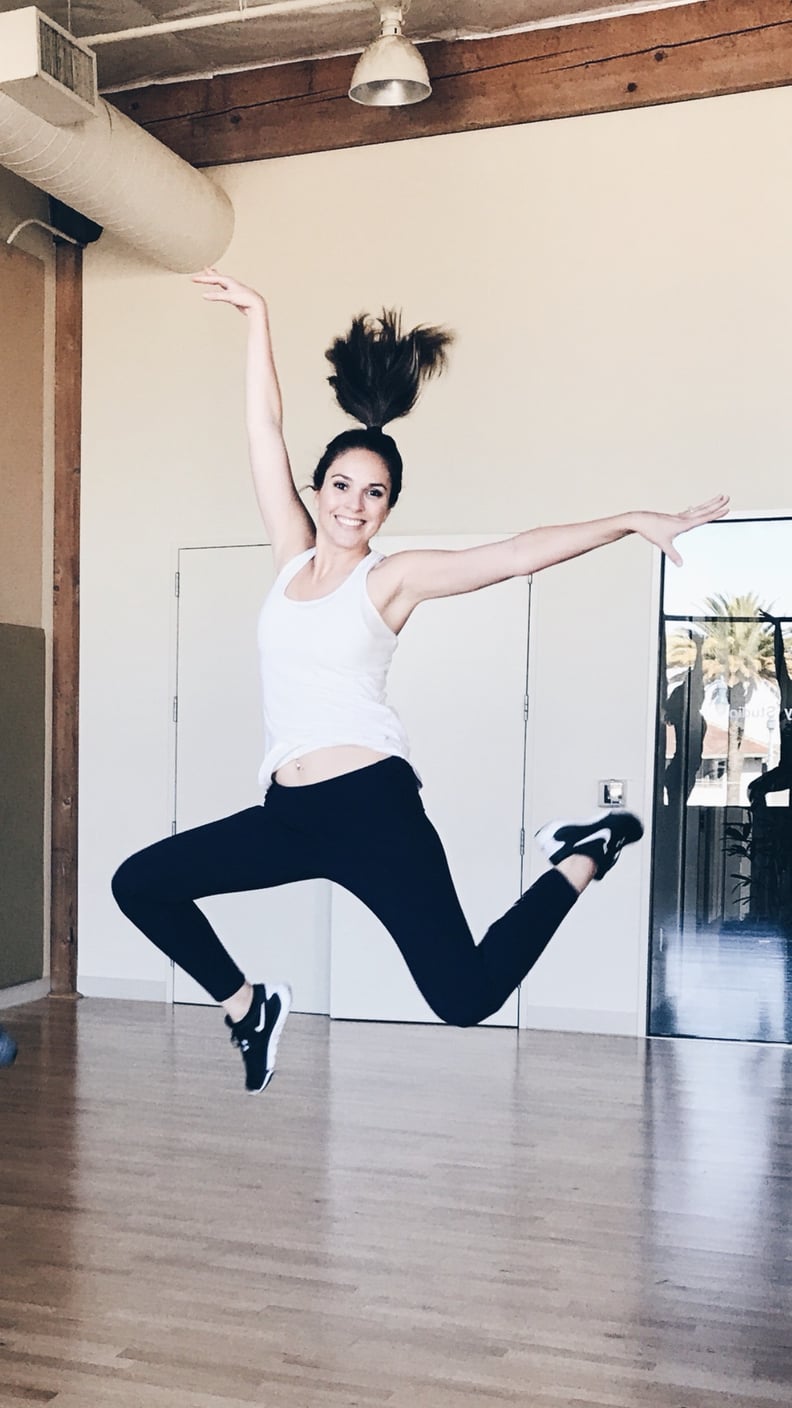 Jenna Whitecar
Jenna Whitecar
We've all been there: excited to wake up in the morning for once because you can't wait to rock your new outfit. The day is already a good one before it's even begun when you know you'll look and feel your very best. This mindset is one of the reasons shopping can be so satisfying (and so addicting). We visualize the version of ourselves we are proud to display to the world!
On those days when you get to enjoy snapping a tag off of a new blouse or ripping the stickers off the leg of a fresh pair of jeans, waking up and getting dressed is an exciting prospect. And with workout clothes, it's no different.
Every time I have a crisp pair of yoga pants, a sexy yet sporty new workout tank, or a funny new graphic tee, you bet I'm counting down the hours to hit the fitness floor, hop into my Zumba class, or step up on the StairMaster. This extra incentive, even if it's just an outfit, is the best way to get excited about working out in a simple way. Forget the pictures of models as your "goals" or the pressure of an upcoming event — take it down a few notches and go back to basics. Hey, sometimes just having a cute outfit to wear makes you more excited to do something. (Why do you think music festivals are so popular? It's not always just the music.)
I've recently invested in some pieces that will not only get me excited, but will also be long-lasting enough to keep my healthy gym habits strong throughout the year. I made sure these pieces were either funny or inspiring, basic and flattering, or trendy and fun. Not only do I feel great in them (and ready to tackle all the planks, Downward Dogs, and biceps curls out there), but the compliments keep me positive and motivated.
When it comes to achieving our goals, we can put pressure on ourselves in a way that creates a very judgmental environment that drains our motivation with negativity. You need to be kinder to yourself, and that sort of positivity will translate to the results you see. For example, something as simple as "I want to work out today because I love my new yoga pants" can make the experience a lot better than "I ate terribly today and look horrible, so I need to work out."
Sometimes not focusing on the goal at all and just having fun with it will take you where you need to go.
The confidence that a great outfit gives can also keep you from hiding out at the gym. If you are feeling good about yourself, you will get the courage needed to just get out on the fitness floor and stop being so self-conscious. You know the workouts, and in your great new fitness gear, you'll just do them, regardless of the eyes on you. (And more often than not, there AREN'T eyes on you, except to admire you, so just remember that, too!)
I'm happy to say I'm feeling stronger, leaner, and more fit, and the thought of climbing a big flight of stairs is way less daunting. I know it's because I'm reaching those goals, not because I'm grudgingly forcing myself to get my booty to the gym, but because I'm excited to go and wear my stinkin' cute outfits while breaking a sweat! Join me, won't you?