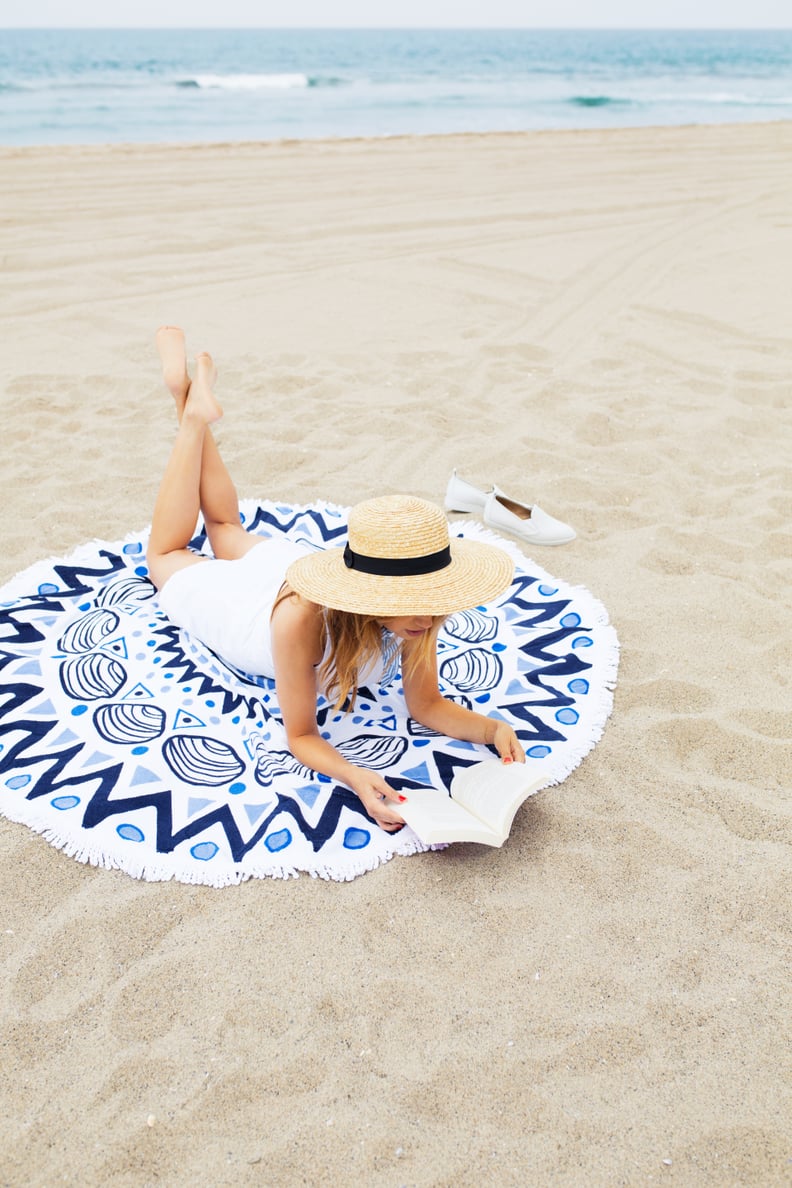 POPSUGAR Photography | Sheila Gim
POPSUGAR Photography | Sheila Gim
Whether I'm packing up my bag for an ambitious afternoon hike or a lazy day at the beach, there are certain things I'll never leave the house without. Some things are obvious: H20, SPF, a great book, and at least half a dozen snacks. But when the weather is hot and chances that I'll be returning to my apartment before nightfall unlikely, there are a few other key items I always make sure I have on hand.
Due to the fact that my ancestors are Irish and Scottish and skin cancer runs in my family, skin protection in the summertime is my highest priority (and it should be for everyone, regardless of your ancestry!). Risk of sun exposure won't stop my good time this Summer, and here's what you'll find in my beach bag to prove it.
Tinted Face Moisturizer With SPF
When it comes to my oily-prone skin in the summertime, foundation of any kind leads to a major makeup meltdown. Instead, I ditch the heavier coverage for a tinted moisturizer that will even out my skin tone without leaving orange stains on all of my beach towels. The most important element for any moisturizer I wear: at least 50 SPF!
Sport Sunglasses With UV Protection
Because I spend 80 percent of the summertime with my nose in a book, I want to keep my eyeballs protected for maximum reading potential. Though there are a ton of gorgeous sunnies out there, I always make sure to invest in a sporty pair that will stay secure to my face while lending my eyes protection from harmful UV rays.
Cute Beach Hat
I'll admit it: I'm not a hat person. Baseball caps make me look like a dork, but they're preferable to a sunburnt scalp, which is what I get when I go out hatless. I try to keep a sunhat on hand that won't get bent out of shape in my bag (and also won't make me feel too embarrassed to be photographed).
Tunic Cover-Up
It kills me to cover up a killer bathing suit, but when I'm not in the water, I like to throw on a swim cover-up that will give me more coverage than a string bikini will. I usually favor a cotton tunic that looks just as cute as my suit but offers a whole lot more protection.