POPSUGAR
/ paid content for /
Under Armour
How to Prep For a Virtual Marathon
5 Tips to Prep For Your Virtual Marathon This Fall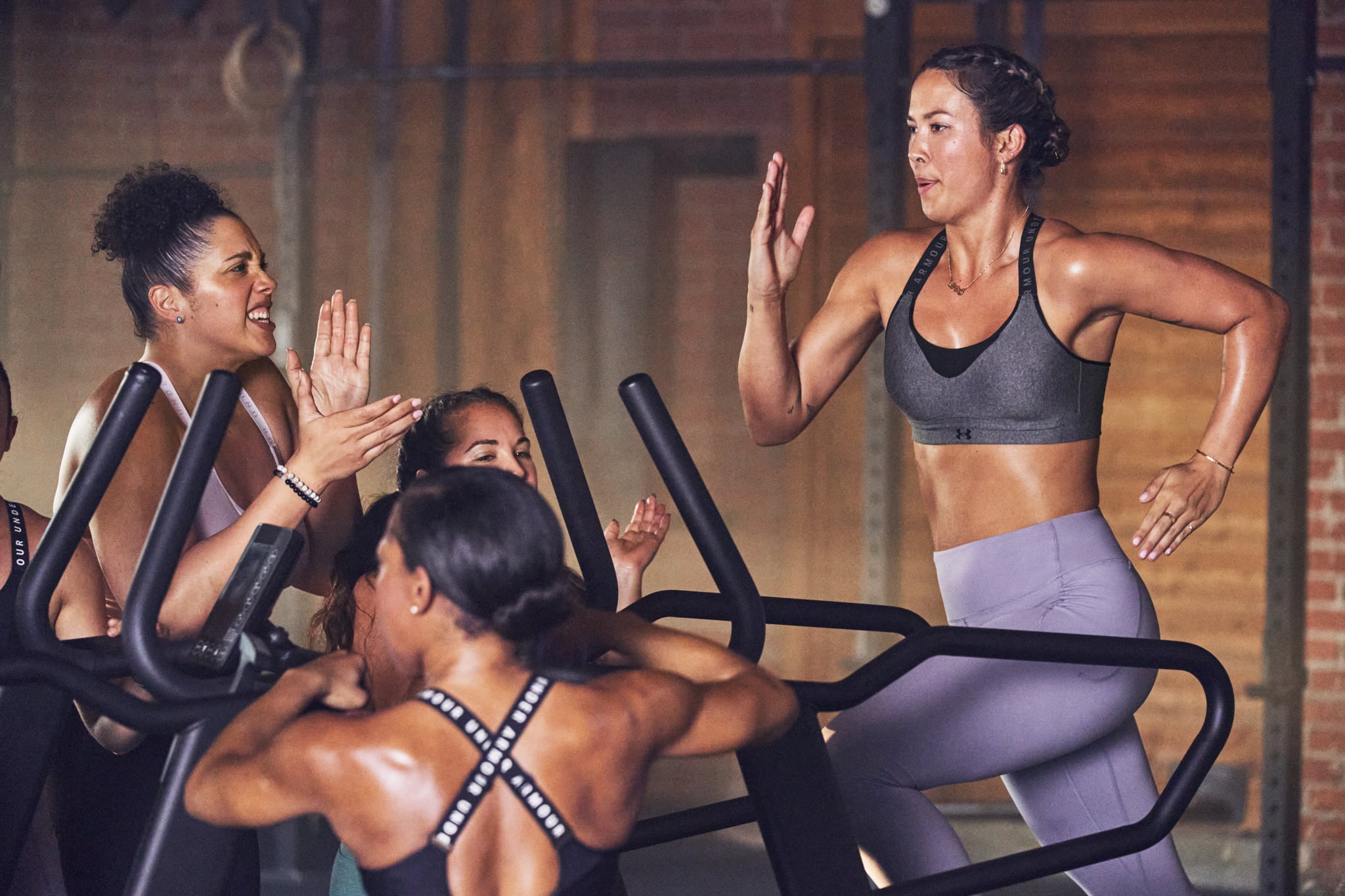 By now, runners have already had to face the music that fall marathons simply won't get to happen the way we're used to. But that doesn't mean checking that marathon goal off your bucket list still can't happen. Many of the major races have virtual options that allow racers to build their own race adventure.
If you've signed up for a virtual marathon this fall, make sure your training is put to good use and rewarded with a successful and fun race day. But before you even get to the start line, keep these five tips in mind.
Check the Rules
It may sound like a totally obvious notion, but each race has slightly different rules, so it's essential to know the specifics of your particular race. Some require you to utilize a specific tracking app, some require you to complete the race in 24 hours, some allow you to run and walk, and some have specific upload restrictions. Regardless of what your race's rules are, you can't have a successful race day without knowing the rules of the game!
Be sure to read the virtual event rules thoroughly to make sure you're armed and ready for your race and to confirm the regulations fit your expectations and training schedule.
Test Your Gear
Just as you would with any race, you need to make sure the gear you plan on running in on race day is broken in and ready for you. This also means nothing new on race day, even if race day is less eventful than normal. Make sure you opt for clothing and sneakers that you know won't rub, chafe, or otherwise irritate you on a lengthy run. Shoes like the UA HOVR™ Phantom 2 RUNANYWR Running Shoes ($150) are well equipped for training and race day thanks to their compression mesh design, ability to eliminate impact, and built-in UA MAPMYRUN™ to help with analyzing.
But beyond your actual physical gear, it's important to make sure you're comfortable with whatever apps or tracking devices your virtual race requires you to track your run. Make sure you can properly operate it and upload it so you get credit for all your hard work.
Give Yourself Ample Time to Finish
Double check the time limit you have to complete and upload your running data, so you don't miss any important cut offs. Some virtual races require you to complete the race in 24 hours while others give you several days to complete the event. Although you may have some flexibility, make sure you're still following the guidelines of your race so you get that finisher credit. And be sure to check the specifics regarding your race's timezone!
Practice Your Route
You don't always get this luxury with some races. Although it can be exciting to show up on race day to a fresh route, there's some comfort with running a path you know and love. Because virtual races let you run your chosen path on your own turf, opt for a route that you feel comfortable with and enjoy. Perhaps you want to pick a flat route to make the experience a breeze. Perhaps you want to select a scenic route. Or perhaps you want to choose a route that allows you to see familiar faces along the way. No matter what route you choose, make sure you're well versed in it and know exactly the direction you plan to take come race day.
Plan Your Race Day
You've likely already had to make adjustments to your training and thus your personal goals for your race. So why not make the most of your time during the virtual race and stay motivated? Try planting friends and family along your race route to act as your hydration and cheer committees. Allow yourself a peaceful, slower run and add in some walking breaks. Ask a fellow runner to join you for a portion of the race. Pick your favorite spot in town as your own personal finish line. You may not have the thrill of crossing the finish line with your fellow runners, but you can still make race day special.