Professional American tennis player Jennifer Brady is off to the finals at the 2021 Australian Open [1]. It's the first time she has made it this far at a Grand Slam singles tournament — before this, she reached the semifinal match during the 2020 US Open. Brady, currently ranked No. 24 in the world on the WTA Tour, will face off against Japan's Naomi Osaka [2], ranked No. 3, on Saturday, Feb. 20. They last met in the 2020 US Open semifinals.
"I can't feel my legs [3]," Brady said with a laugh after her victorious Australian Open match. She noted of her bid for the final Saturday against Osaka, "It's an incredible achievement, but I think it'll be a really tough match. Obviously she's won a few Grand Slams, we had a tough match at the US Open in the semifinals." Brady added that, to prepare, she's going to hit the gym with her team and try to think of it as any other competition. "I'm sure I'll be nervous, but I'm going to be super excited."
Brady further told POPSUGAR that it means the world to her knowing all of the hard work she's put into her training has paid off — leading up to the Australian Open, she trained four or five hours per day, six days a week. "If I walk away from Melbourne with a Grand Slam title, with a trophy, I think that just solidifies even more that I belong at this level and everything that I've done has been worth it," she said.
The 25-year-old rose to prominence in 2017 when she reached the fourth round at both the Australian Open and US Open. After that 2017 Australian Open run, Brady said her world changed. "I couldn't really believe it [4], to be honest with you," she recalled on the Tennis Channel podcast. "A part of me . . . I don't think I was really ready for that type of success." Lower-level events, she said, are "a grind," and once you get through to the higher ranks at Grand Slams, you realize "this is where I want to be, and this is where I want to stay."
Keep reading for some fast facts about Brady, and tune into Tennis Channel, ESPN, ESPN Deportes, or ESPN+ to see the final days of the Australian Open through Feb 21.
Jennifer Brady Played Tennis at UCLA For 2 Years
Brady played collegiate tennis for the UCLA Bruins and was Freshman/Newcomer of the Year [5]. She also claimed a Pac-12 singles title [6] as a freshman and was a member of the team when they won the 2014 NCAA Division I Women's Tennis Championship. She stayed on through her sophomore season and proceeded to go pro in the summer of 2015 [7].
"For me, college was a big learning experience on and off the court [8], just growing as a person, becoming more mature," Brady told The New York Times last year.
Jennifer Brady Picked Up a Racket at Age 7
Brady said on the Tennis Channel podcast that, growing up in Pennsylvania, she always liked sports and would play "with the boys," whether it was basketball, tackle football, kickball, or baseball. She took up tennis when she was 7 years old. Her competitive nature runs deep, and she spent her teenage years training at the Evert Tennis Academy in Boca Raton, FL.
She's the First Woman Who Played Collegiate Tennis to Reach the US Open Semifinal Since 1987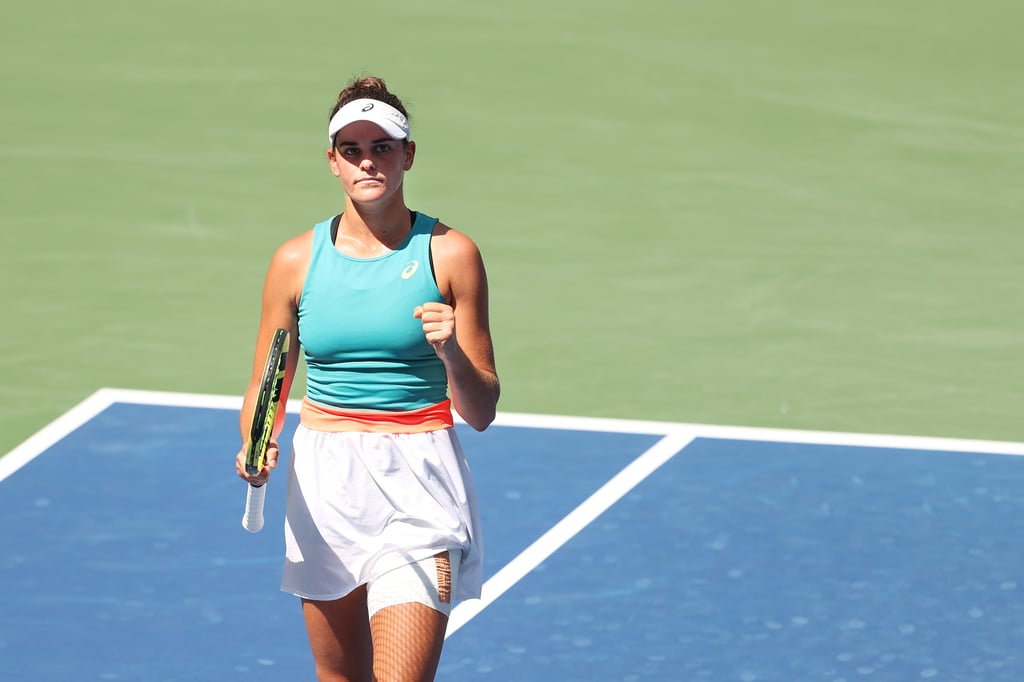 According to The New York Times, in 2020, Brady was the first former collegiate woman tennis player to make it to the US Open quarterfinals since Gigi Fernandez in 1994. Then, she became the first woman tennis player who'd played in college to make the US Open women's semifinal since Lori McNeil in 1987 [9].
Jennifer Brady Reached the Semifinals in Doubles at the 2019 Australian Open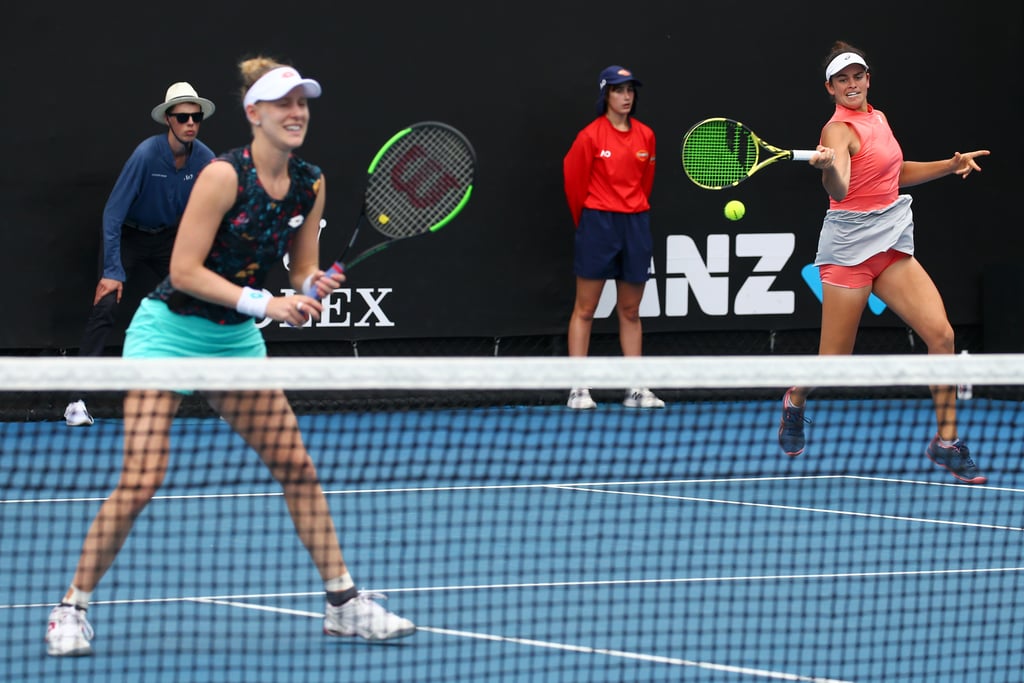 Though Brady didn't advance to a singles semifinal round at a Grand Slam until 2020, she and her partner Alison Riske made it through to the doubles semifinals at the Australian Open in 2019. Separately, Brady made it to the Australian Open quarterfinals in doubles the year prior as well as in 2020.
Jennifer Brady Has a Twin Sister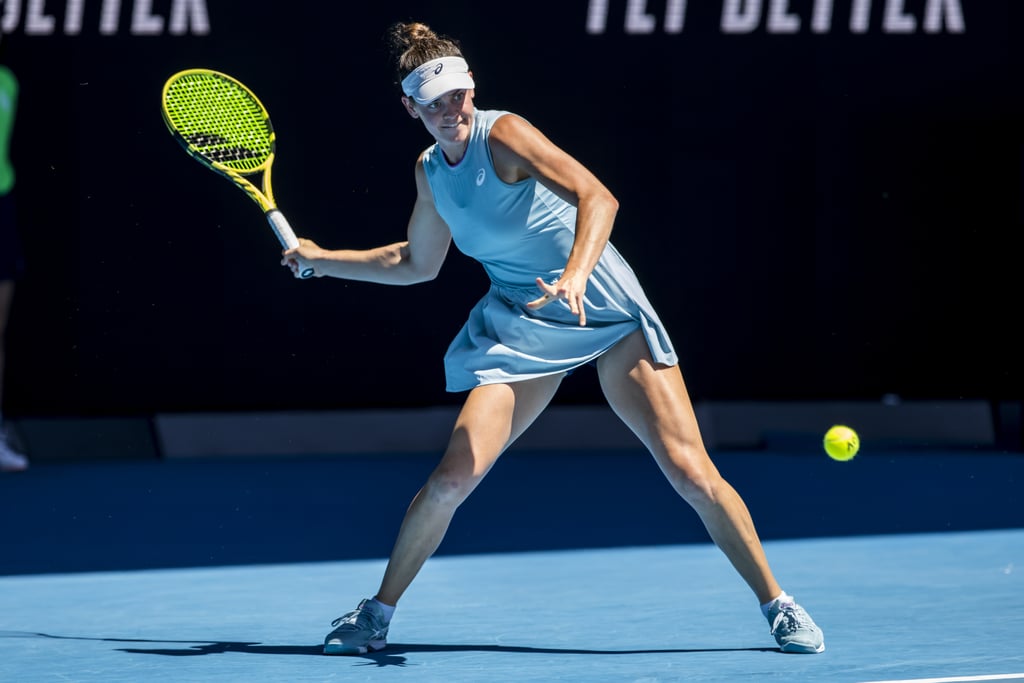 Brady keeps much of her family life private, but we know she has a twin sister named Jessica, who, as of last year, was enrolled in medical school. Brady told Tennis.com at the 2020 Top Seed Open, where she won her first WTA singles title of her career, that her sister follows her matches, "but is not one to get nervous [10]. She's happy for me whether I win or lose."
Jennifer Brady's Prematch Ritual Involves Music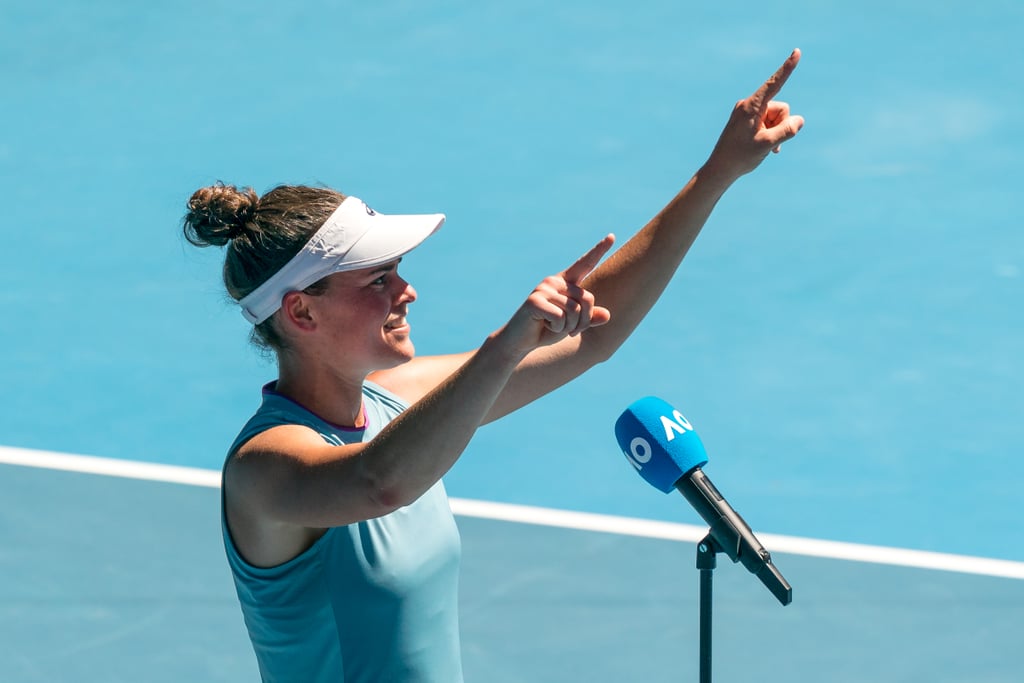 Brady told POPSUGAR that, before a match, she always has a chat about her opponent with her coach, Michael Geserer. Then, leading up to when she walks onto the court, she'll listen to some music.
The Best Advice She's Received Is Living in the Moment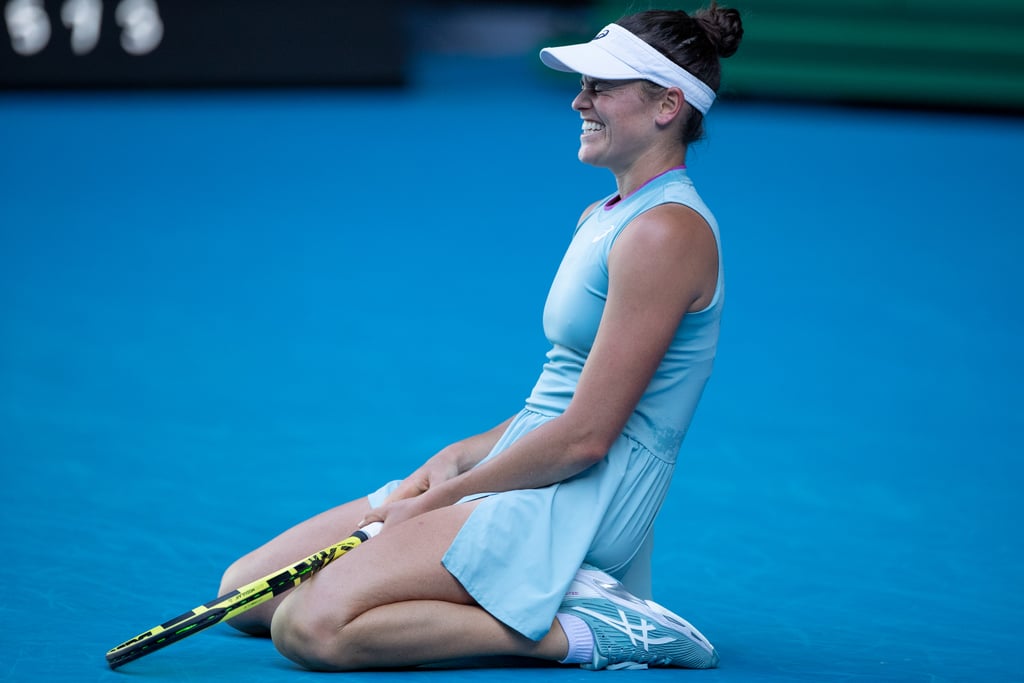 When asked what the best piece of advice she's ever gotten from a coach or other player regarding tennis, Brady told POPSUGAR, "Be present in every moment, and enjoy every single moment on court."