John Goodman Is Bringing a Much Slimmer, Healthier Dan Back to Roseanne
Roseanne fans: has it been a hot minute since you've seen Dan? You may be surprised to see a much svelter, healthier version of America's favorite dad in the reboot! So what did it take for John Goodman to choose a healthier, more active lifestyle? According to his personal trainer and longtime friend Mackie Shilstone, author of Stop Renting Your Health, Own It, literally digging his own grave. With a shovel.
John: Before and After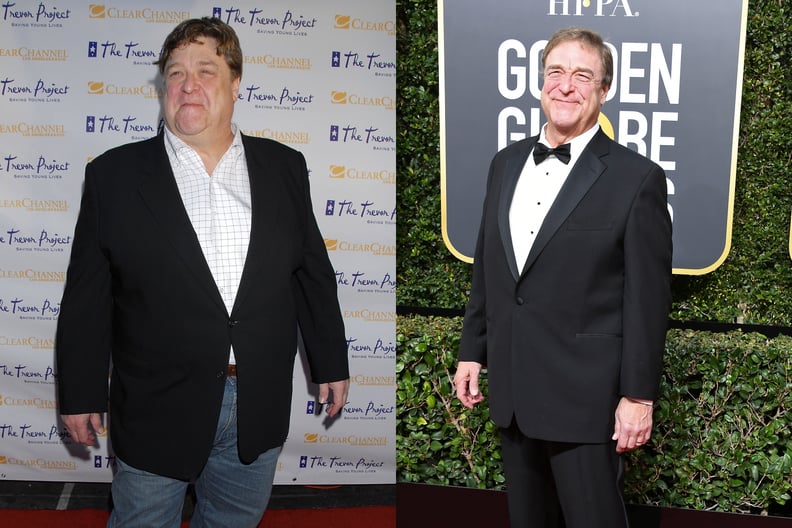 We know, right? Whoa! So here's the background: Mackie (who also has worked with Serena Williams and Peyton Manning) had known and worked with John for a while at this point. In fact, Mackie had already helped John lose 85 pounds on his program . . . but then he gained it all back. Mackie knew that he'd have to motivate John in a different way this time to help him not only lose the weight but also keep it off — for good.
Mackie told POPSUGAR about a health and fitness TV show he had been working on at the time; during production, the celeb trainer went to John to see if he'd play a part in it. "I asked John, 'Will you play a role for me?' and he said 'Sure.' So I took him to St. Louis Cemetery in New Orleans, gave him a shovel, and said, 'Start digging your grave.'" That's one way to motivate a client!
He emphasized to John that his health decisions bore a sinister impact and that he had to "think of his wife and daughter" and what their future would be like without him in the picture. "You already have one foot in the grave," he told John. From there, a new phase of John's life began.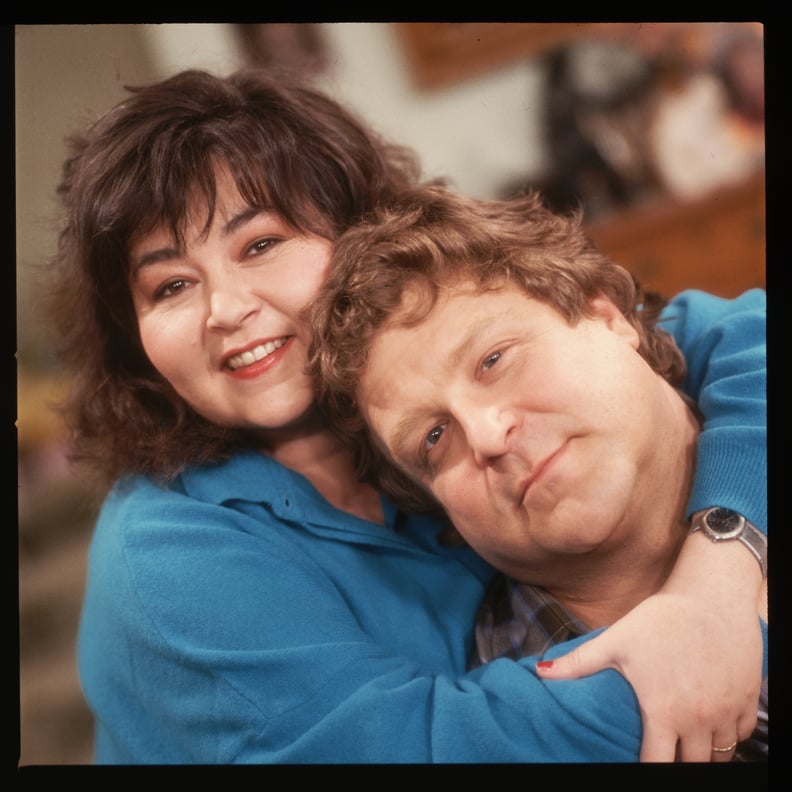 John and Roseanne Barr in 1989.
"People see John and they think, 'Oh it just miraculously happened!' but it took close to a year and a quarter" for John's 100-plus-pound transformation to take place. But it's not just about the pounds off — his life has changed for the better.
So what happened after that ominous graveyard incident? Mackie put John into his three-month program, but for an entire year. John took up boxing (fun fact: Mackie has worked with multiple professional boxing champions), and with Mackie's guidance, he was doing cardio and resistance training while staying under close medical supervision to track progress.
"The boxing allowed John — in a mindless manner — to master something, let off steam, and let go, while never hitting anybody," Mackie said, crediting the sport for transforming John physically and mentally. In addition to fitness, John also made simple physical changes like adding more steps to his day.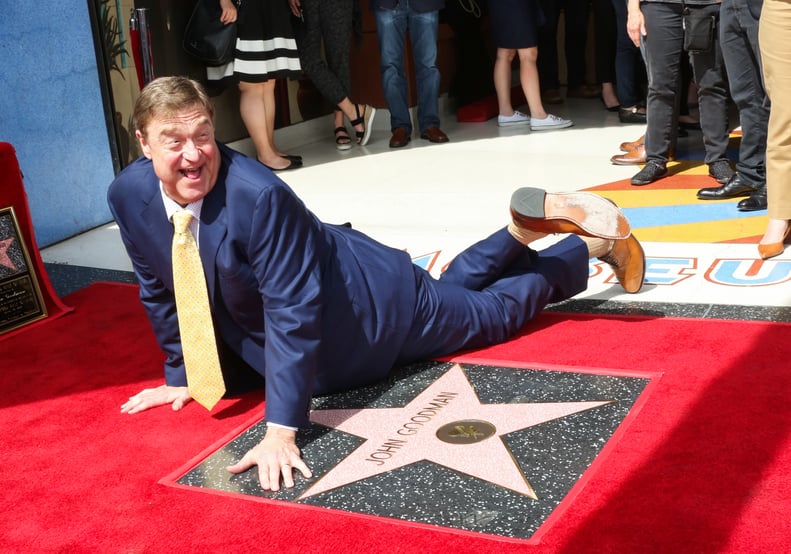 A happier, healthier John in 2017.
When it came to diet, Mackie said he put John on the Mediterranean diet: "mostly plant-based, a lower intake of red meat, lots of fruits and vegetables, and highly driven by olive oil." By making this diet change, John was able to get tons of mood-boosting, inflammation-reducing omega-3 fatty acids — something Mackie said was imperative in John's healthy journey. "The extra DHA from omega-3s improve neurological function. John told me it was easier for him to memorize his scripts!"
It's also no secret that John's cut alcohol out of his life — in the past decade, he's been vocal about alcohol addiction and his decision to make sobriety part of his healthy lifestyle. That's some superhuman dedication to clean living, right there! Cutting back on alcohol consumption is a straightforward way to shed pounds and reduce inflammation, making the rest of your weight-loss journey even easier.
John's lost pounds led him to a healthier mental outlook, less day-to-day pain, better energy and mental clarity, and even a reduction in sleep apnea, according to Mackie. But the best part of all of it is that he'll have plenty more years on screen and with his family.
See ya soon, skinny Dan! Catch the premiere of the Roseanne reboot on March 27.