This Gymnast's Wonder Woman Routine (and Leotard!) Is Downright Iconic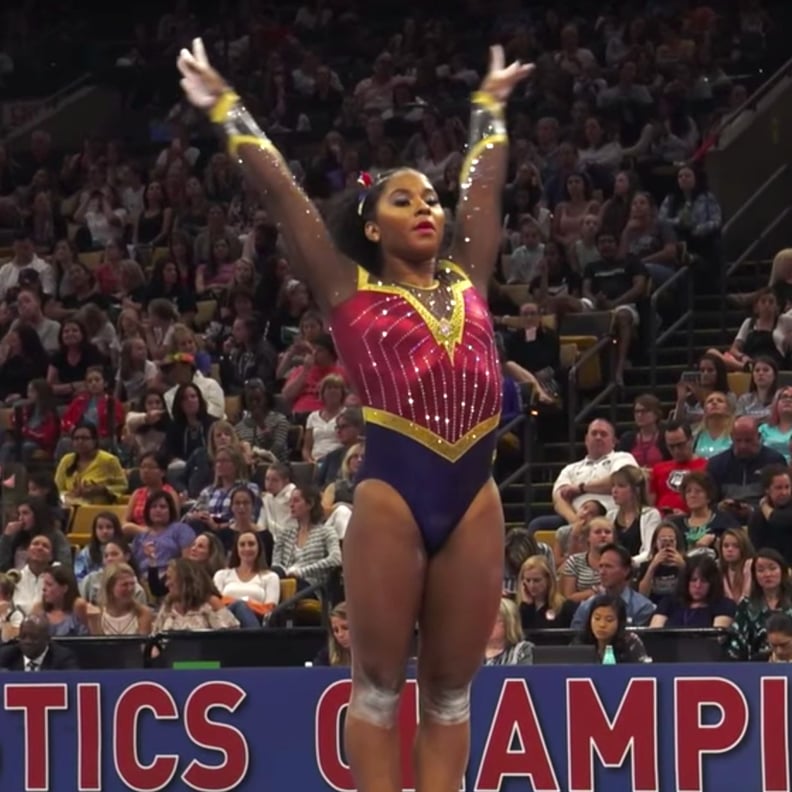 Badass. Powerful. Iconic. These are just a few words to describe Jordan Chiles's latest gymnastics competition appearance. The 17-year-old athlete suited up in a Wonder Woman-themed leotard while participating in the 2018 US Gymnastics Championships in Boston — oh, and she also incorporated elements inspired by the butt-whooping female superhero into several of her performances.
While wearing her glitter-adorned red, blue, and gold leo, Jordan did a floor exercise routine to the tune of music from the Wonder Woman movie, and she even did the superhero's signature cross-arm pose while teetering on top of the balance beam. How cool is that?!
Though Jordan ended up placing 11th overall in the competition, her Wonder Woman-inspired leotard and routines practically had gymnastics fans giving her a virtual standing ovation. Read on to see the athlete's performances at the US Championships, followed by a handful of passionate Twitter reactions to her legendary getup.
Jordan's Balance Beam Performance
Her Floor Exercise Routine
Watch Her Killer Uneven Bars Routine
The Twitter Reactions to Jordan's Wonder Woman Getup