Why Kristen Bell's No-Stress Policy Is Music to Our Ears
We've recently been listening to Kristen Bell's live Frozen performance on repeat, but we're longtime fans of this talented actress's balanced approach to wellness. From her diet choices to her fitness routine, we can all take a page from Kristen's healthy outlook.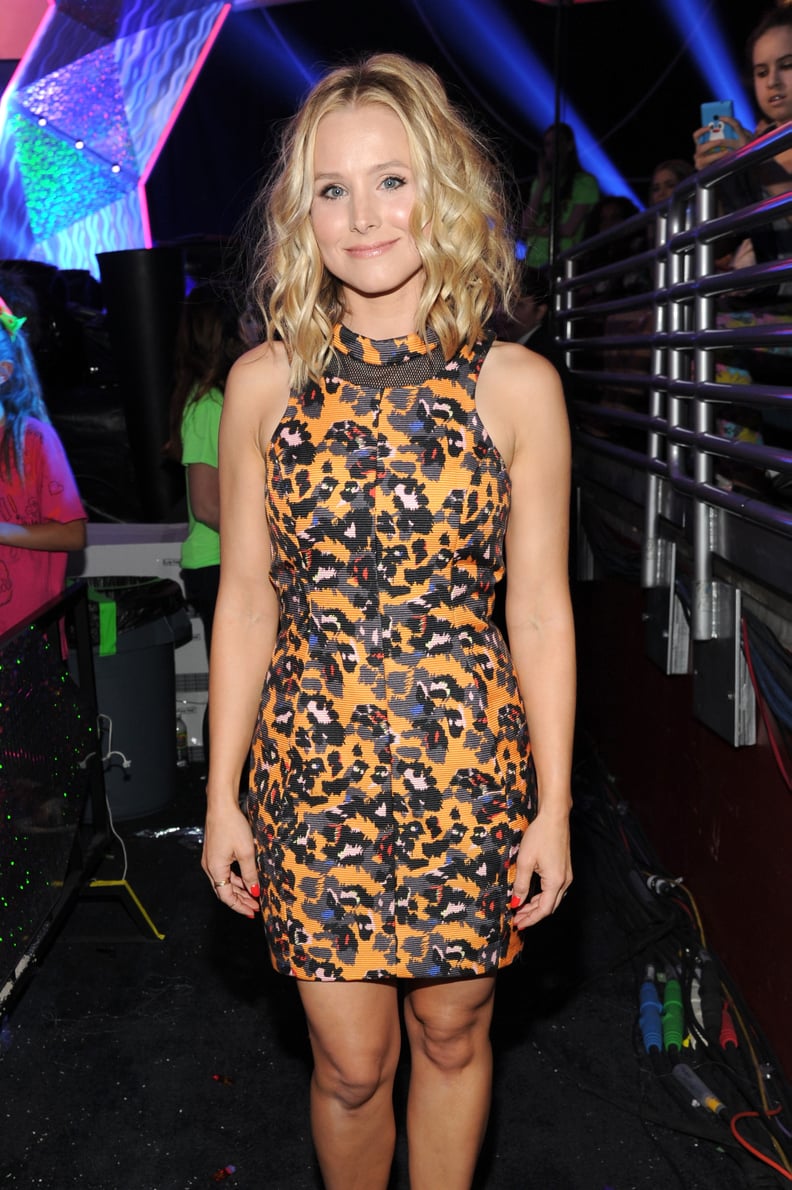 She sets realistic goals: As a busy mom who also stars in the hit cable show House of Lies, Kristen realizes that the little things add up — and not every workout needs to be two hours long! She's recently taken up jogging and said, "If I hit 20 minutes, I will celebrate." It's a great reminder that a short workout is better than no workout at all.
She's a longtime vegetarian: Kristen and husband Dax Shepard dabbled in veganism after checking out the documentary Forks Over Knives, but she's been a vegetarian since age 11. As a serious animal-lover — who could forget that sloth video? — it also doesn't hurt that Kristen has shared that she's "never really cared for the taste of meat."
She has a love-hate relationship with SoulCycle: Kristen occasionally hits up a SoulCycle class, but it's not always easy for her to step into the studio. She's called the sweat-inducing indoor cycling workout her "worst nightmare" but also said, "I feel like Superman when I leave." Kristen's workout of choice these days is Pilates in order to build up her core strength.
She refuses to stress about her postbaby body: Kristen's been asked time and time again about how she's looking so svelte after giving birth, but she offers no big secret other than her refusal to give into stress: "I made a commitment to not allow my narrative for the year after having a baby to be about my weight. . . . I think that freed me up, and it made me less concerned with all the pressures that revolve around body image." This is truly inspiring advice for all the moms out there.
She gets creative in the kitchen: Kristen loves to spend time cooking for loved ones, since it makes her feel calm and empowered, but she also likes to have fun in the kitchen. Kristen will pick one healthy staple like kale from the farmers market and find new recipes to experiment with by looking at different recipes. What a great way to try out produce from the farmers market or make use of what's hiding in your CSA box.
She makes herself a priority: Kristen recognizes that how she feels internally affects what she presents to the world. Kristen reminds us, "You always deserve to feel good, and that can happen by taking good care of yourself." When Kristen looks and feels healthy, she's able to manage her busy schedule even better.