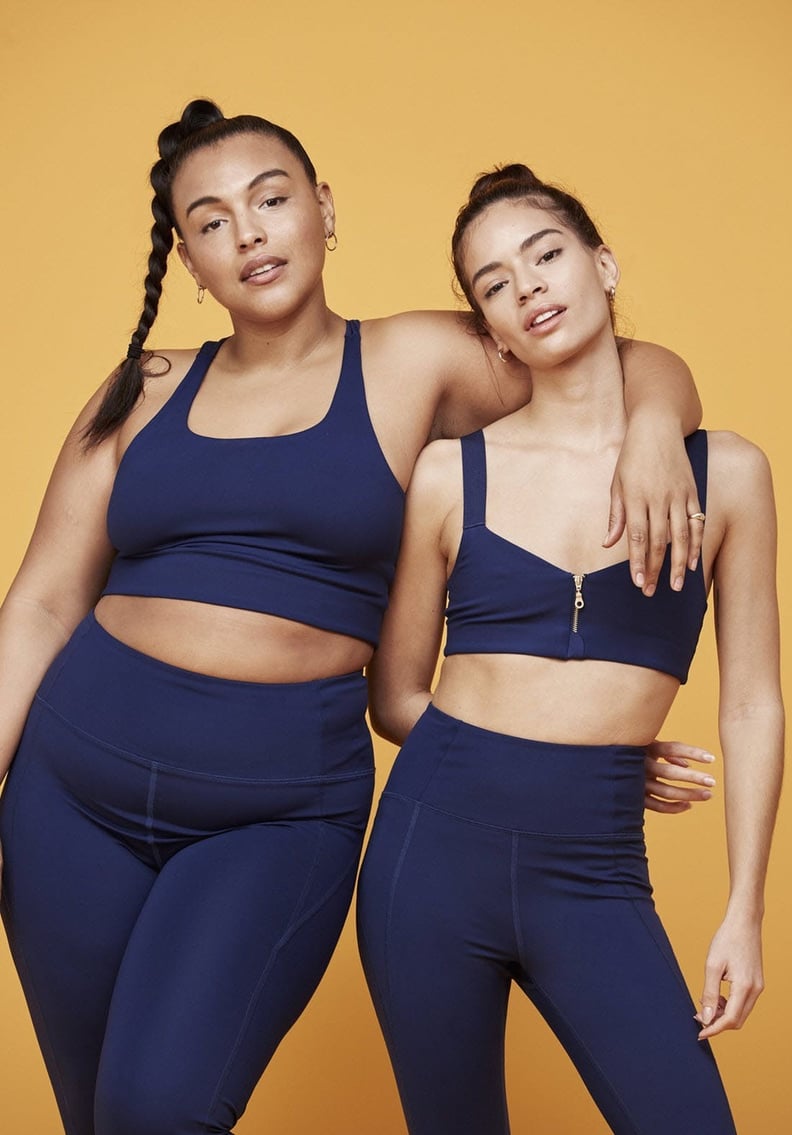 Every editorial product is independently selected by our editors. If you buy something through our links, we may earn commission.
Let me first start off by saying I love my body: every curve, every dimple, and every roll on my belly. Yes, that's right. I'm a fitness editor and I have belly fat. I eat mostly clean, I work out five days a week, and yet I am not sporting anywhere close to a six-pack — and that is totally OK. While I wholly accept my body, I've found that when my midsection is not supported and covered up during workouts, my stomach becomes an annoying distraction.
It's simply not comfortable for me to be in Downward Dog or doing heavy lifting and have my stomach hanging over my waistband, or worse, have my waistband digging into my skin. To avoid this issue, I opt to wear high-rise leggings that have a touch of compression. Doing so keeps my stomach tucked in and supported and allows me to focus on what's really important: my workout. It also doesn't hurt that high-rise leggings look perfect with crop tops and longline sports bras. Over the years, I've found a few brands that simply outperform others. If you're like me and prefer a little extra fabric up top, this is the guide for you.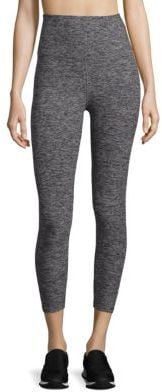 Beyond Yoga Space-Dye High-Waist Capri Leggings
If you're looking for high-rise leggings, just about everything from Beyond Yoga qualifies. These Space-Dye High-Waist Capri Leggings ($86) are beyond comfortable. The waistband does not dig into skin and the material is incredibly soft — you can rest assured that everything will stay in place during your next Downward Dog!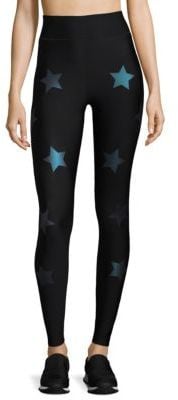 Ultracor Ultra-High Silk Knockout Leggings
These superluxe Ultracor Ultra-High Silk Knockout Leggings($196) are a dream to wear. They are soft and smooth — and make you feel like you're being hugged in all of the right places. The built-in liner gives extra protection for the sweatiest of workouts.
New Balance Women's 71149 High-Waist Crop Leggings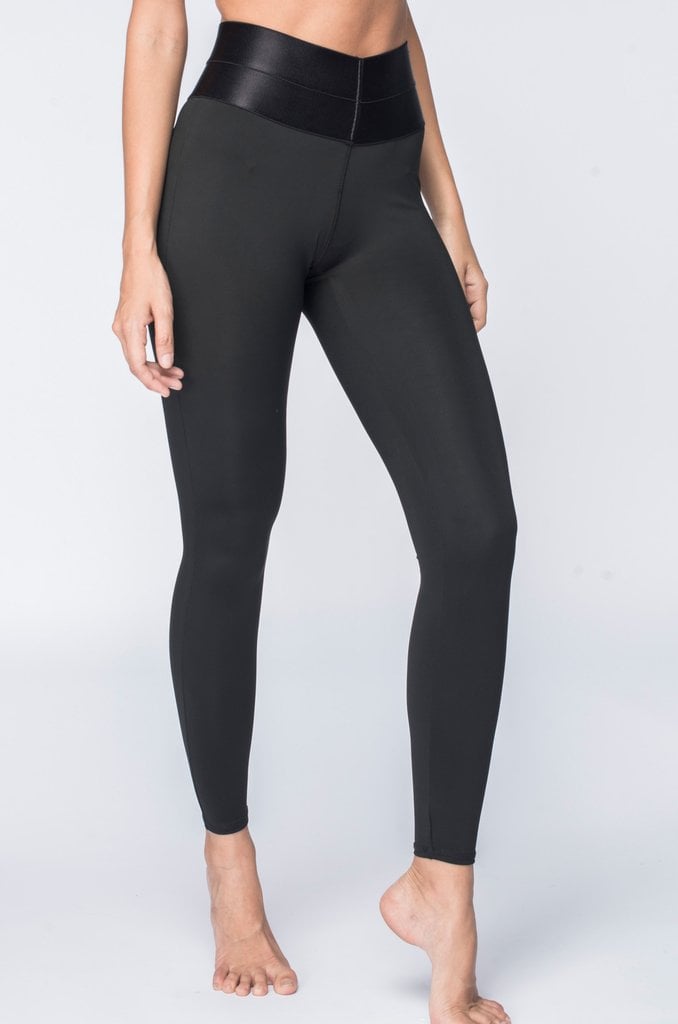 Beloforte Jura Legging

Sweaty Betty Zero Gravity Run Leggings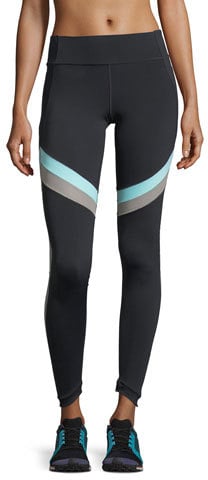 Under Armour Misty BreatheLux Crop Performance Leggings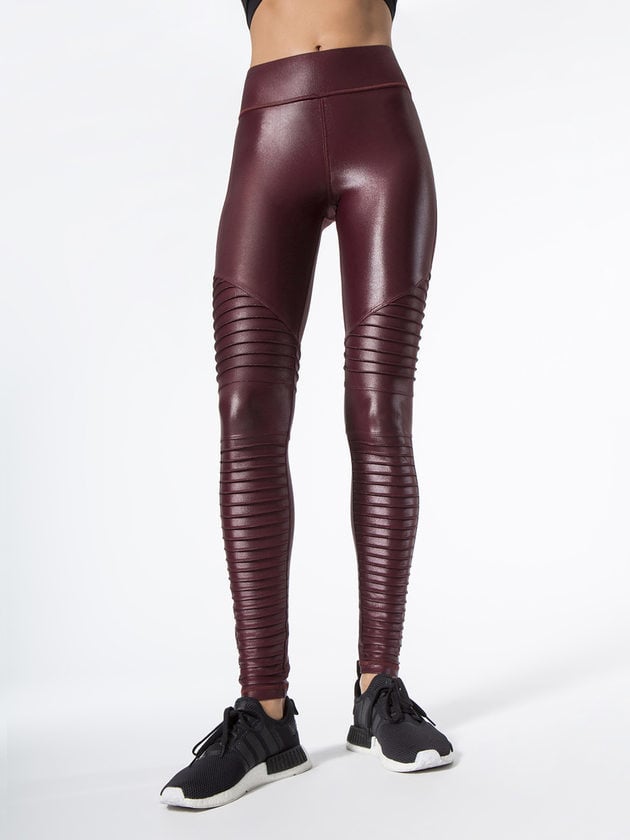 Carbon38 Rose
These Carbon38 Rose Moto Leggings ($145) are so stylish that you'll debate wearing them on a night out. The sheen and stretch of these leggings will get you moving in your next dance class.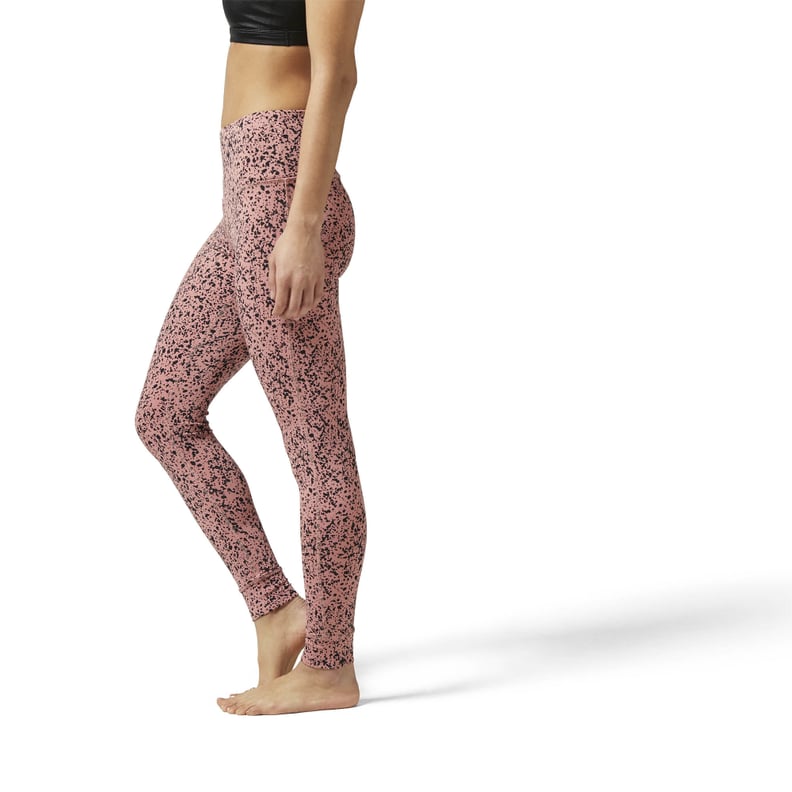 Reebok High Rise Lux Bold Legging
The fun print on these Reebok High Rise Lux Bold Legging ($55) will get you excited to wear these and head to the gym. The wide, no-chafe waistband makes it a great choice for workouts like yoga or Spin where you find yourself bending forward.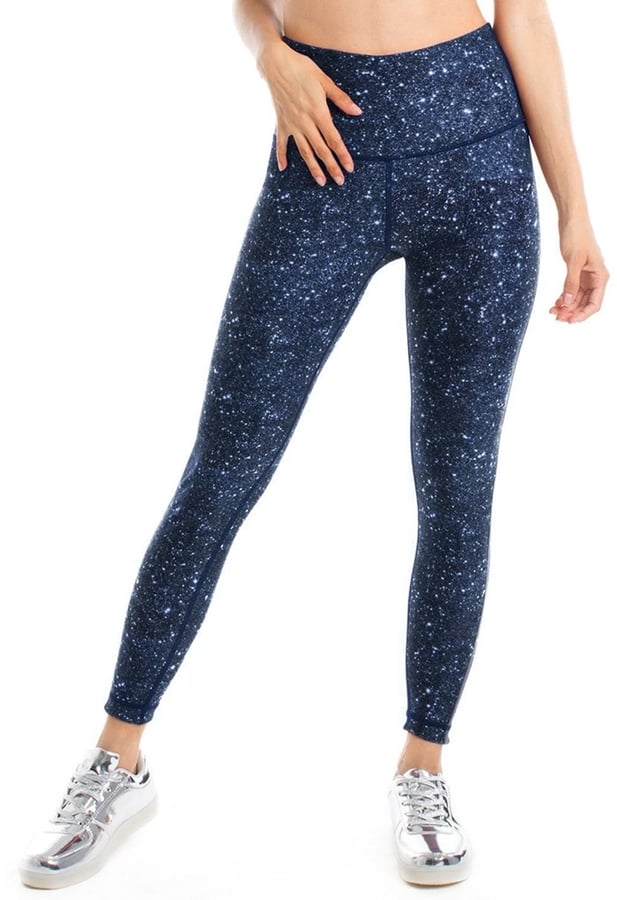 Wear It to Heart Boundless Leggings in Sapphire Disco
Lululemon Wunder Under Hi-Rise Luxtreme Tight
We've loved the classic Wunder Unders for years now, but the Lululemon Wunder Under Hi-Rise Luxtreme Tight ($98) is next level. The material is soft with a slight sheen — almost scuba-like. This makes them incredibly comfortable and stretchy to wear, as they move with you through every workout.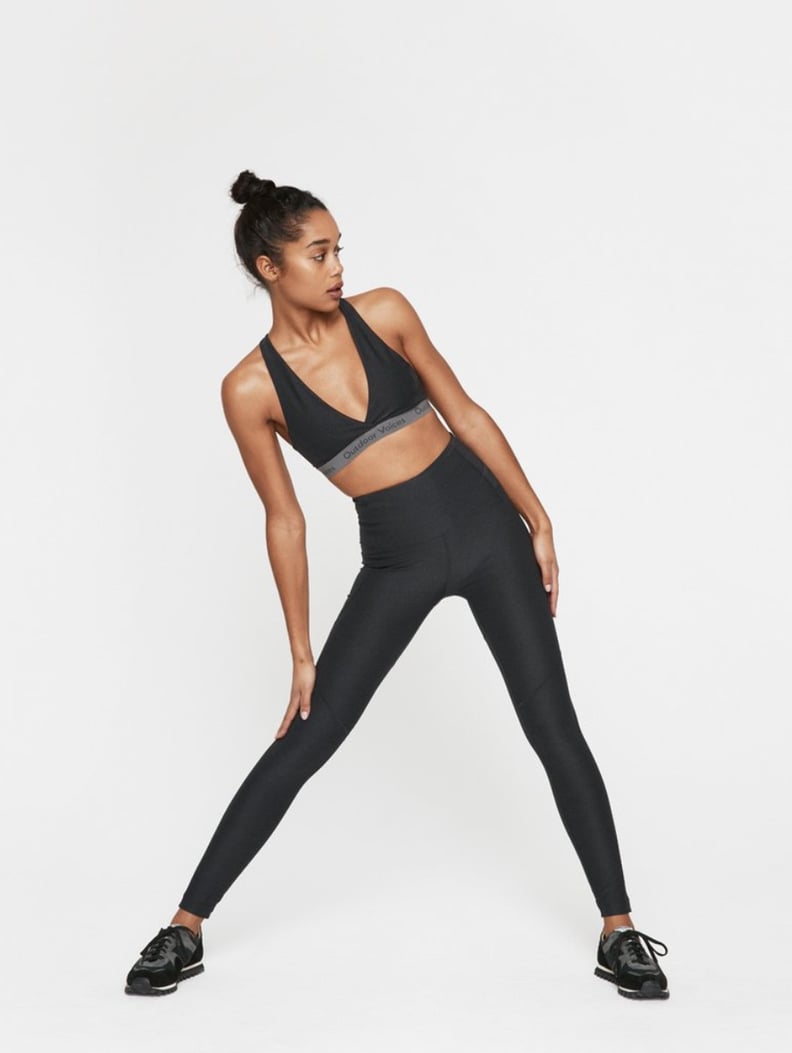 Hi-Rise Warmup Legging
We're huge fans of the thick material used in the Outdoor Voices Hi-Rise Warmup Legging ($90). It keeps everything pulled in, almost like a compression legging. The ultrahigh waist and snug fit make it a perfect choice for yoga and indoor cycling classes.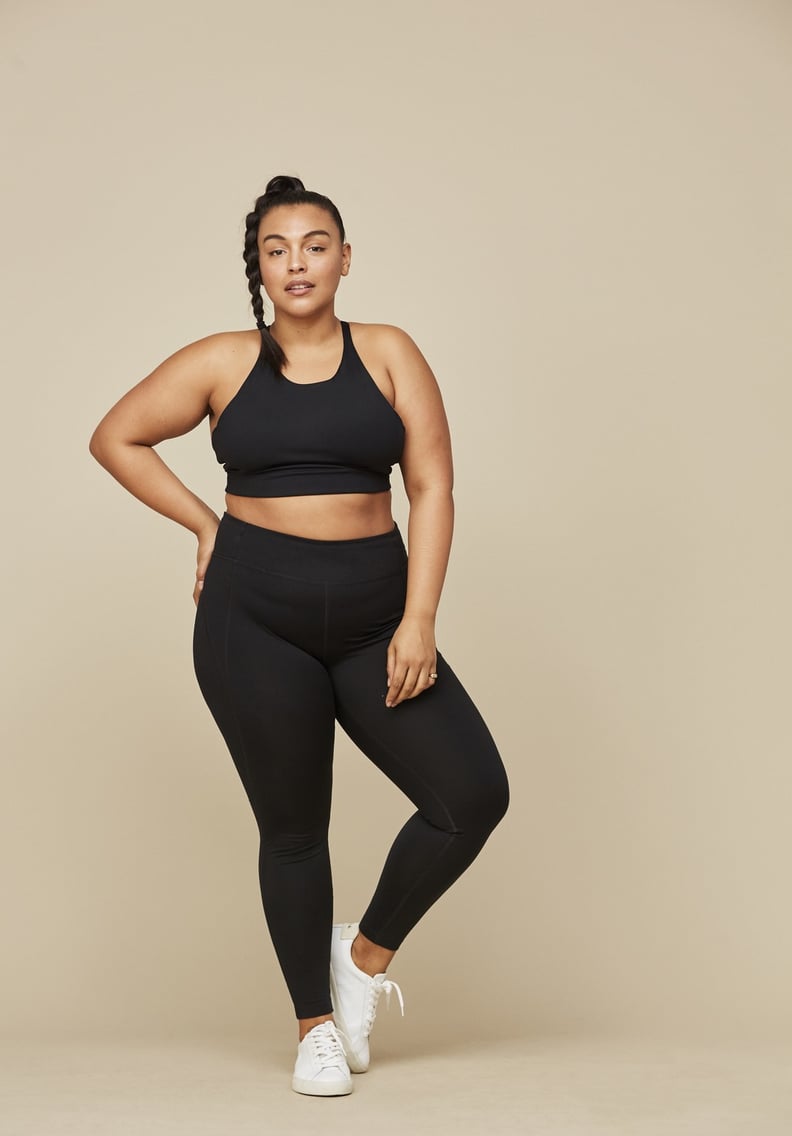 Girlfriend Collective Mid-Rise Leggings