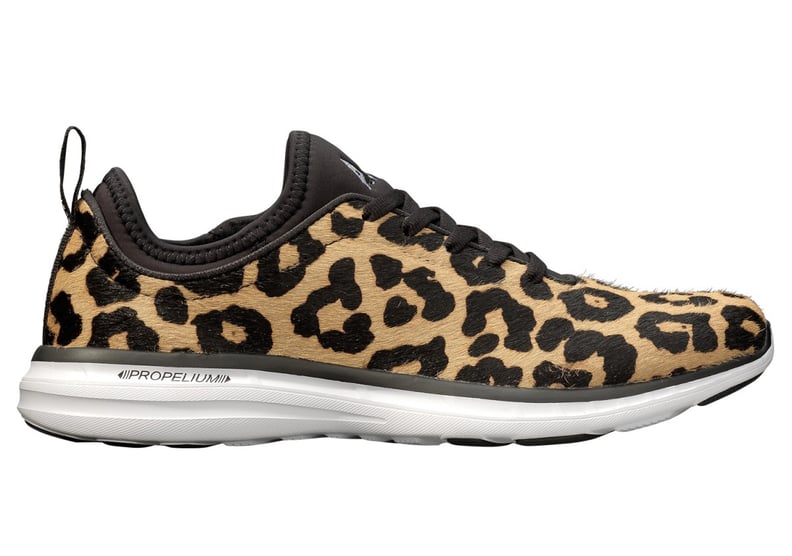 Every editorial product is independently selected by our editors. If you buy something through our links, we may earn commission.
Few things make us want to grab our wallets more than the release of a new running shoe, and APL has us reaching for our credit cards faster than ever. The ultrapopular athletic-shoe brand has a new leopard print, and it's basically the shoe of every treadmill-and animal-print-lover's dream. The original APL TechLoom Phantom Running Shoe is eye-catching already, but this new Women's TechLoom Phantom in Leopard ($250) takes the look-at-me level up a whole bunch of notches.
The shoe is made with real cow fur (natural dyed calf hair, specifically), so it's guaranteed to be soft. A leopard print sneaker made of dyed fur is basically the opposite of minimal, but sometimes you just want to feel luxurious! Whatever inspires you to tackle your running goals, right? APL says this shoe is "inspired by the shape of a feather," and "the outsole incorporates natural motion flex grooves that react to every movement." If you're a fan of all things leopard print, you've gotta admit these are fierce.