Clean, Simple, Delicious: 13 Recipes That Pack Lots of Flavor Into 400 Calories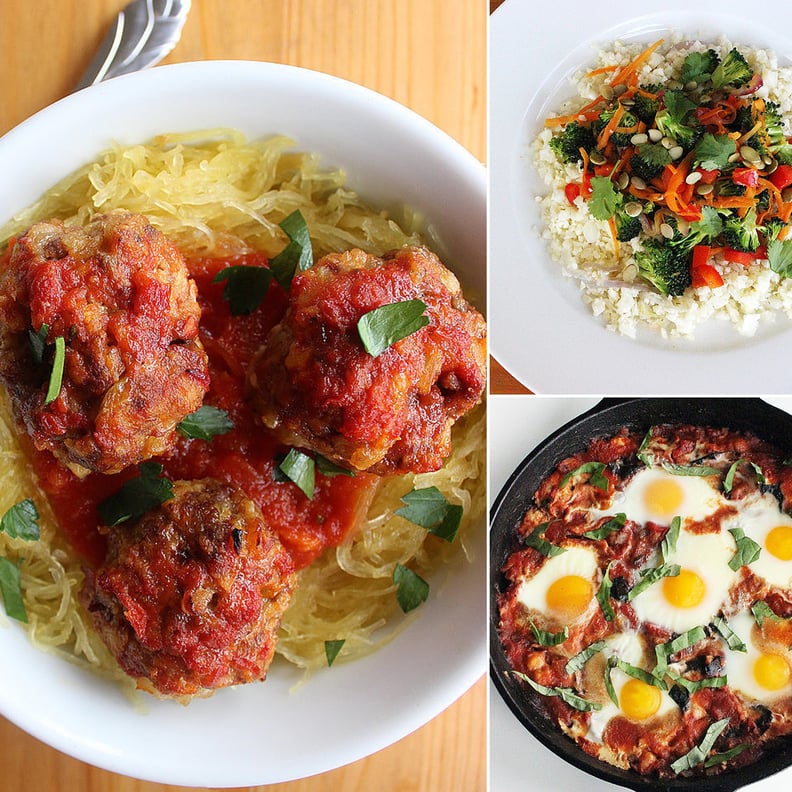 Calorie counting can be overwhelming, which is why we partnered with StarKist Tuna Creations® to share these healthy and low-calorie recipes.
Tracking what you're eating daily does help you become more aware of what goes into your body, but according to experts, the kinds of calories you're eating can have an effect on your health, too. Besides tallying up your daily intake along with how many glasses of water you are drinking, nightly hours of sleep, and all those workouts you are burning through, making sure your diet is full of clean, fresh foods and lean meats could be the key to your weight-loss success.
All of these delicious recipes ring in under 400 calories, making them smart choices for breakfast, lunch, or dinner. So stop getting frustrated with all that math, and get in the kitchen for some healthy cooking — which burns 17 calories per 15 minutes! Source: Lizzie Fuhr
01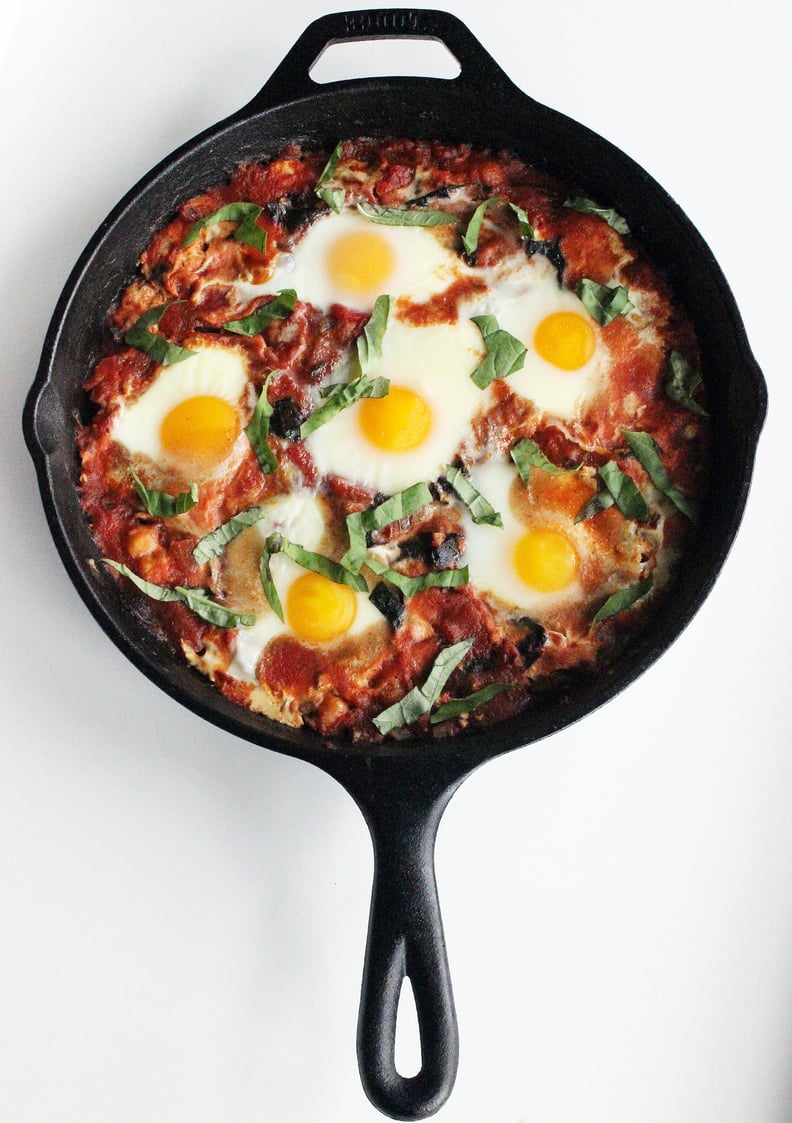 Baked Eggs in Tomato Sauce
Just about the most delicious way to start the day, this baked egg recipe is tangy and rich — and filled with healthy protein that keeps you moving all day long.
339 calories per serving
02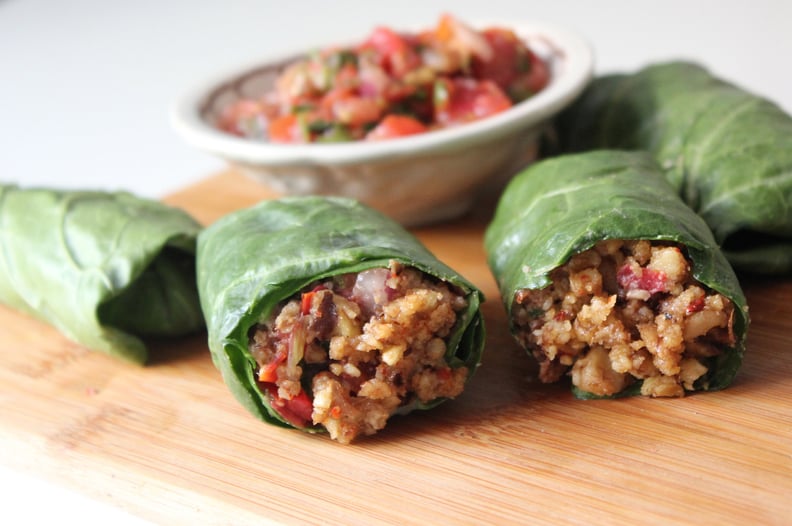 Collard Greens Wrap
This low-calorie wrap is filled with crunchy goodness and surrounded with collard greens that combine for a satisfying lunch.
275 calories per serving
03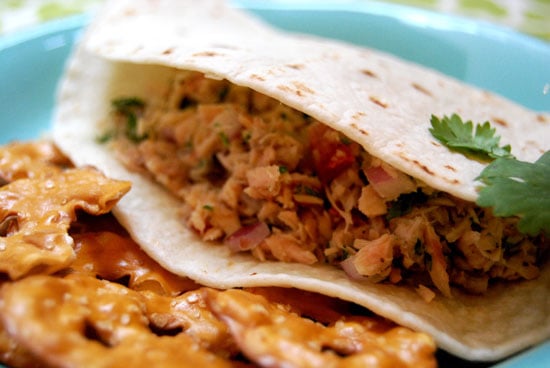 Protein-Packed Tuna Salad Pitas
Get down to basics with this tuna salad recipe that relies on fresh lemon, freshly diced red pepper, parsley, and the most important ingredient — health- and waistline-friendly StarKist® Tuna! You'll never miss all that mayo.
320 calories per pita
04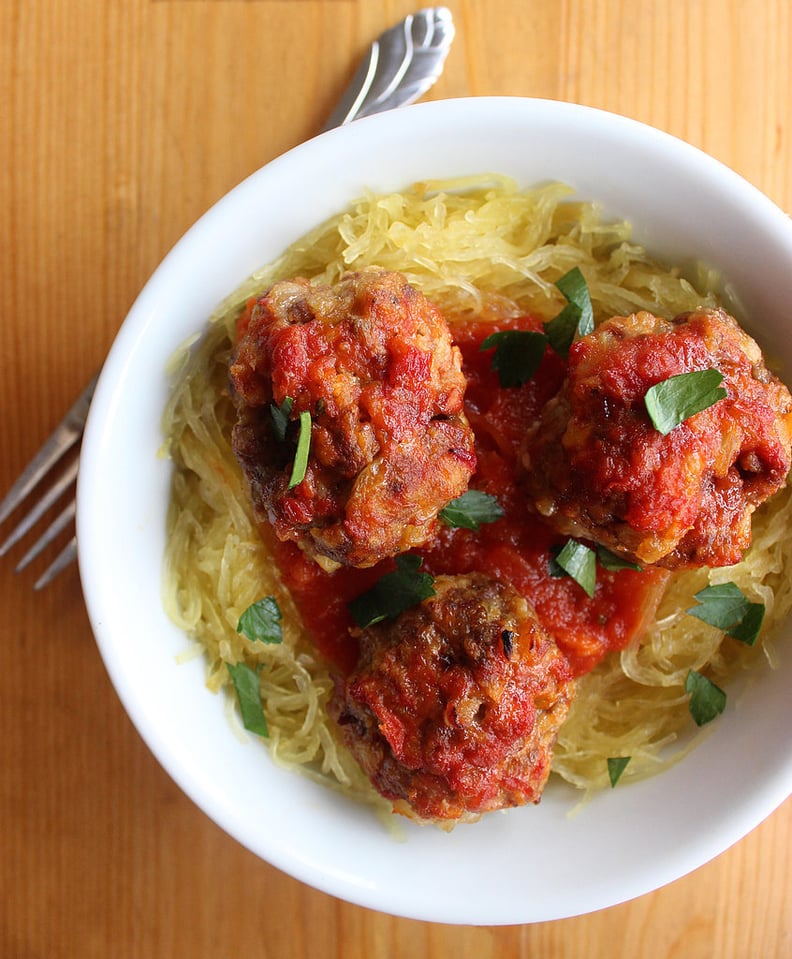 Paleo Meatballs
Hitting every comfort-food craving, these Paleo meatballs sit atop a luscious bed of spaghetti squash, making this recipe your new favorite meal.
363 calories per serving
05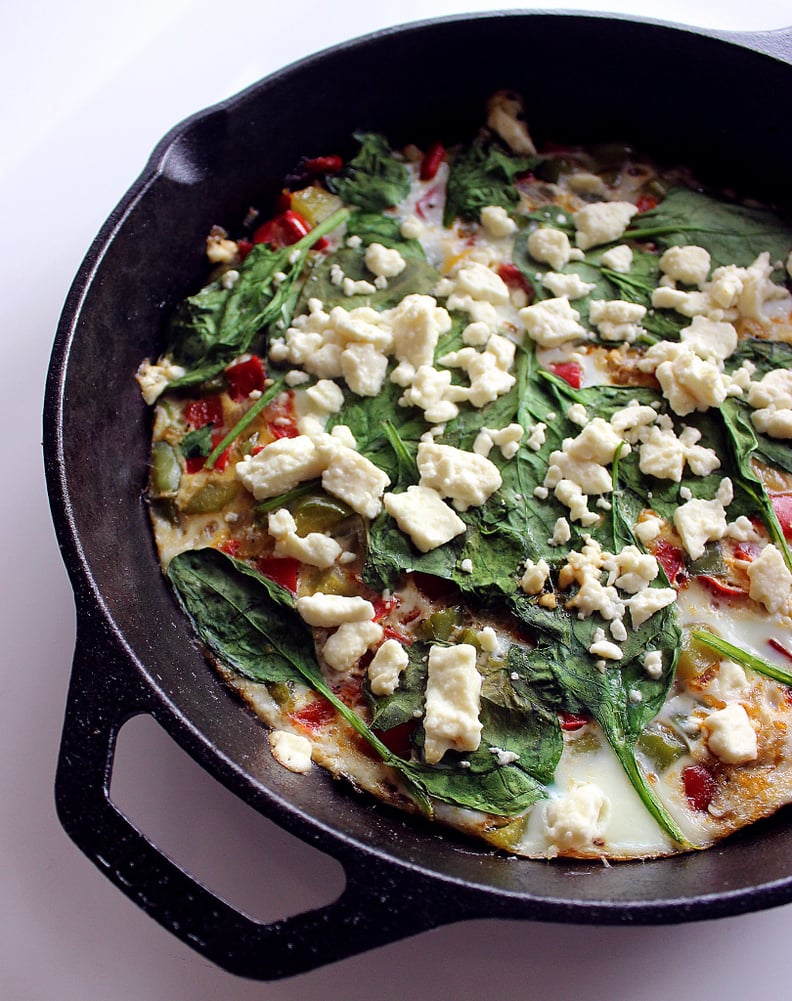 Egg-White Frittata
The combo of feta and spinach hits the spot and adds to the base of this egg-white frittata. Cut a slice for breakfast or lunch, and you're filled with healthy goodness.
300 calories per serving
06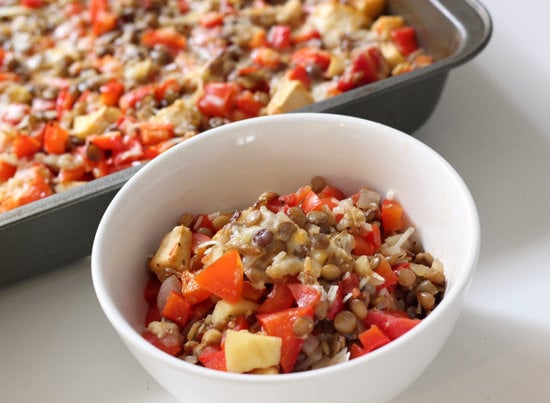 Lentil and Red Pepper Bake
Soft lentils mix with fresh red peppers, creating a melty casserole that works for dinner — and lunch the next day.
233 calories per serving
07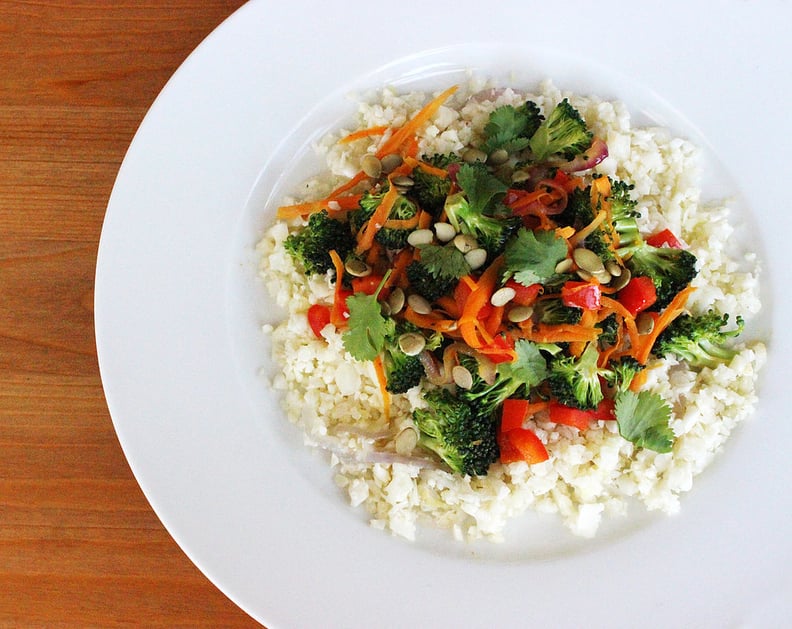 Cauliflower Rice Stir Fry
I absolutely love stir fry, but all that sticky white rice is a big calorie bummer. Instead, try this recipe that swaps rice for cauliflower — and tastes better than delivery.
278 calories per serving
08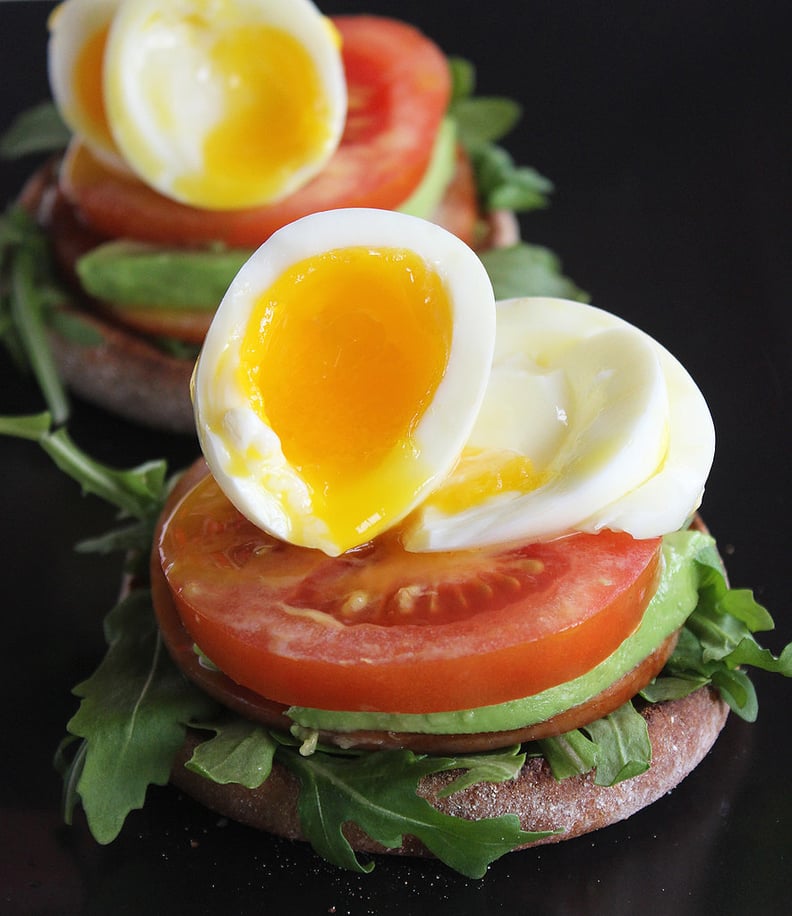 Breakfast Sandwich
This breakfast sandwich is so good — any time of day. The balance between crunchy, fresh, and a dribbling soft egg yolk takes the simplicity of the recipe to amazing levels.
394 calories per serving
09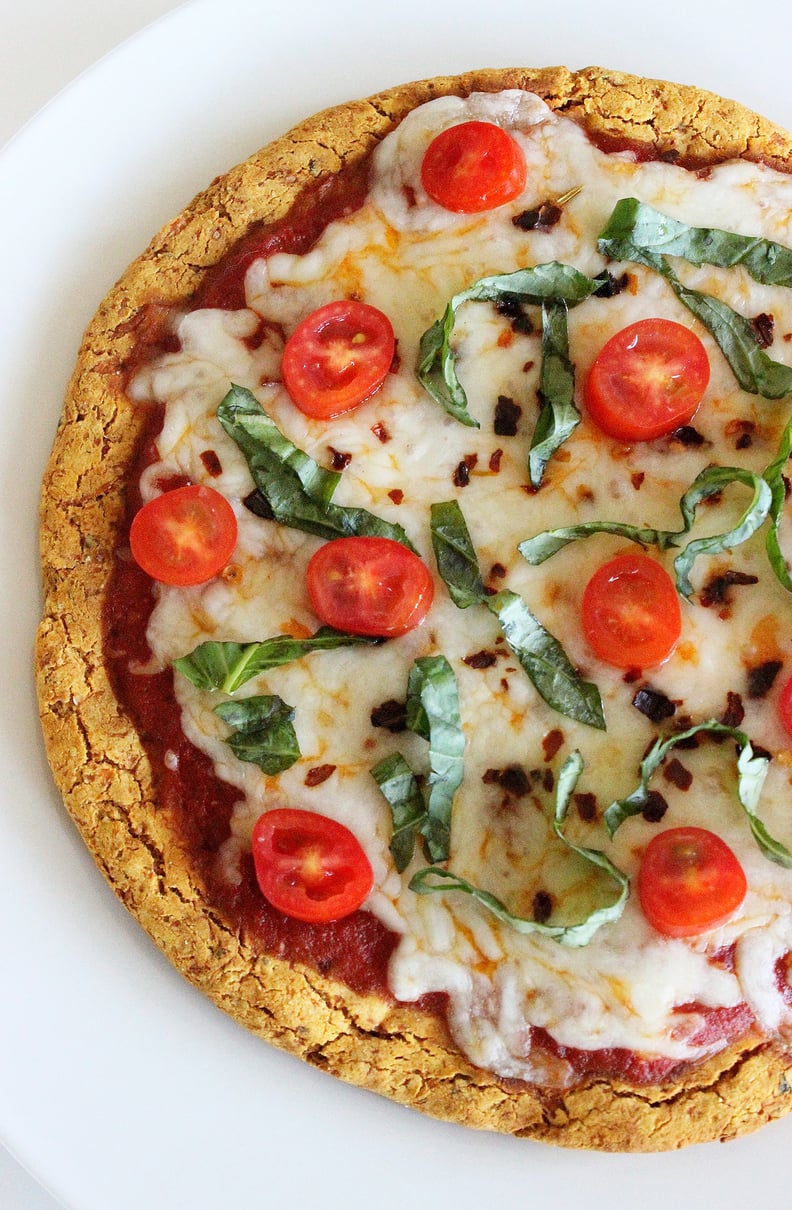 Sweet Potato Pizza
Pizza that's low calorie? YES. Add sweet potatoes to the crust, and you get a pizza that's really filled with flavor. And you can have more than one slice.
351 calories per serving (half the pizza!)
10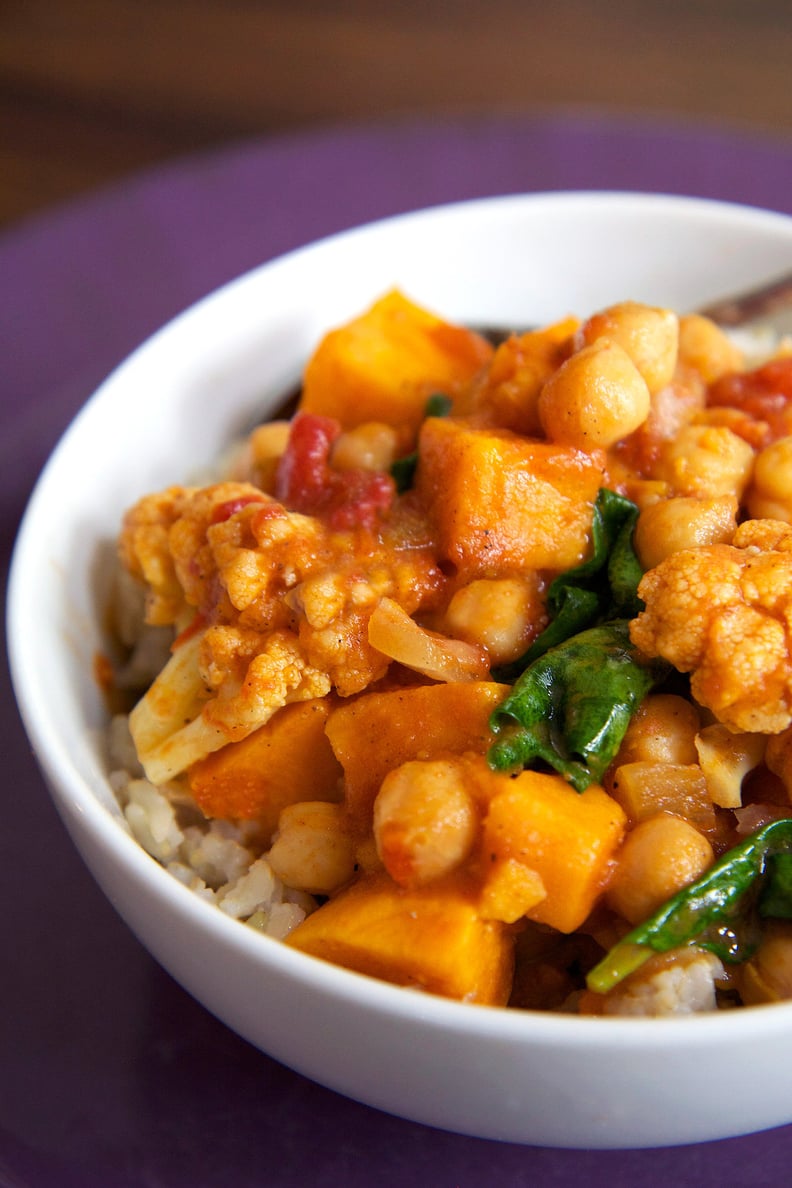 Chickpea Curry
Toss together this curry dish for a clean meal that's packed with protein thanks to chickpeas — and so many vegetables.
398 calories per serving
11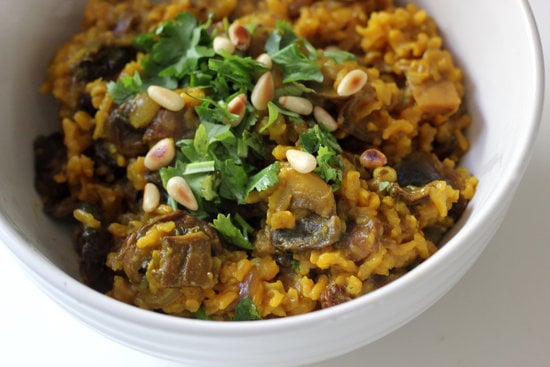 Turmeric Mushroom Pilaf
Mix together brown rice, mushrooms, and turmeric for a low-calorie dish that not only calms your comfort-food craving but also helps detox and debloat.
201 calories per serving
12
Chicken Burrito Bowl
I love a good burrito bowl, but the effort of putting it together is a big turnoff, which often leaves me grabbing an unhealthy version to go. Instead, use premade chicken for this version, and you'll never wait in line for one again.
350 calories per serving
13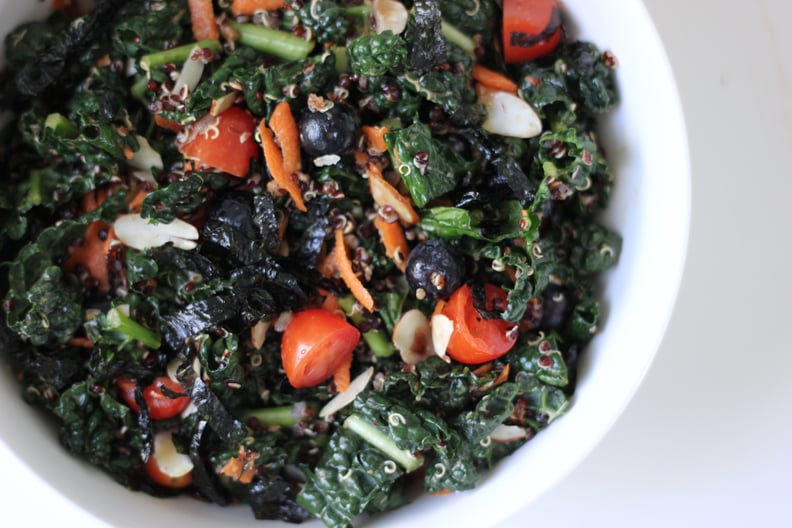 Blueberry, Quinoa, and Kale Salad
Eat the rainbow with a colorful salad that combines sweet and tart blueberries, carrots, tomatoes, almonds, kale — and a homemade dressing!
377 calories per serving
More From <a href="http://bit.ly/1FucWVo">StarKist Tuna Creations&#174;</a>