These 11 Keto-Friendly Casseroles Prove That the Best Meals Are Made in 1 Pan
When you hear "casserole," you might think of friendly (or nosy) neighbors welcoming a new family to the 'hood — at least that's how it played out in every movie and TV show of your childhood. And while it's true that casseroles aren't the sexiest dishes, there's so much to love about them. They allow you to take whatever you have lying around in your kitchen and give it new life: cost-effective, flavorful, and big enough to feed a crowd. In this case, they're also keto-friendly. The recipes you'll find here cover breakfast, lunch, and dinner — all made with the low-carb ingredients your diet demands. Keep reading, and let your oven do the work.
01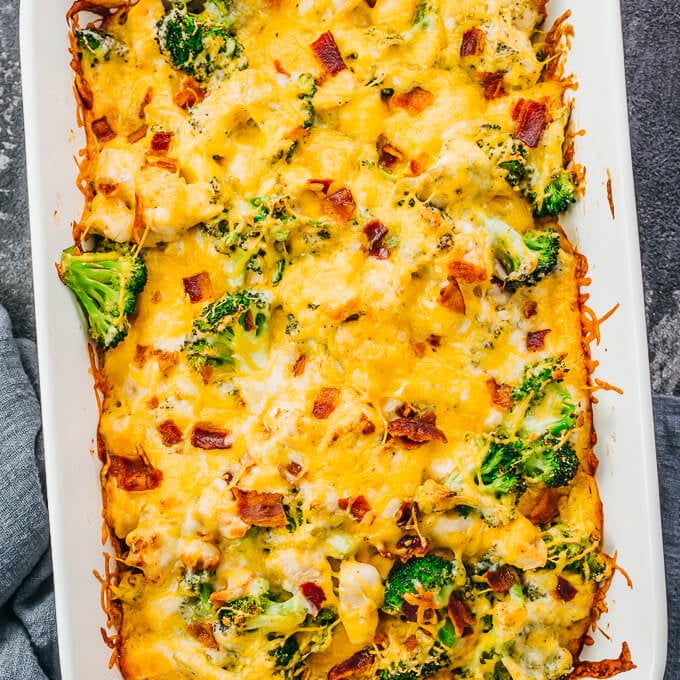 Chicken Bacon Ranch Casserole
So many comfort foods in one dish: bacon, ranch, cheese. Cut down on prep time by using premade ingredients or leftovers.
Get the recipe: chicken bacon ranch casserole
02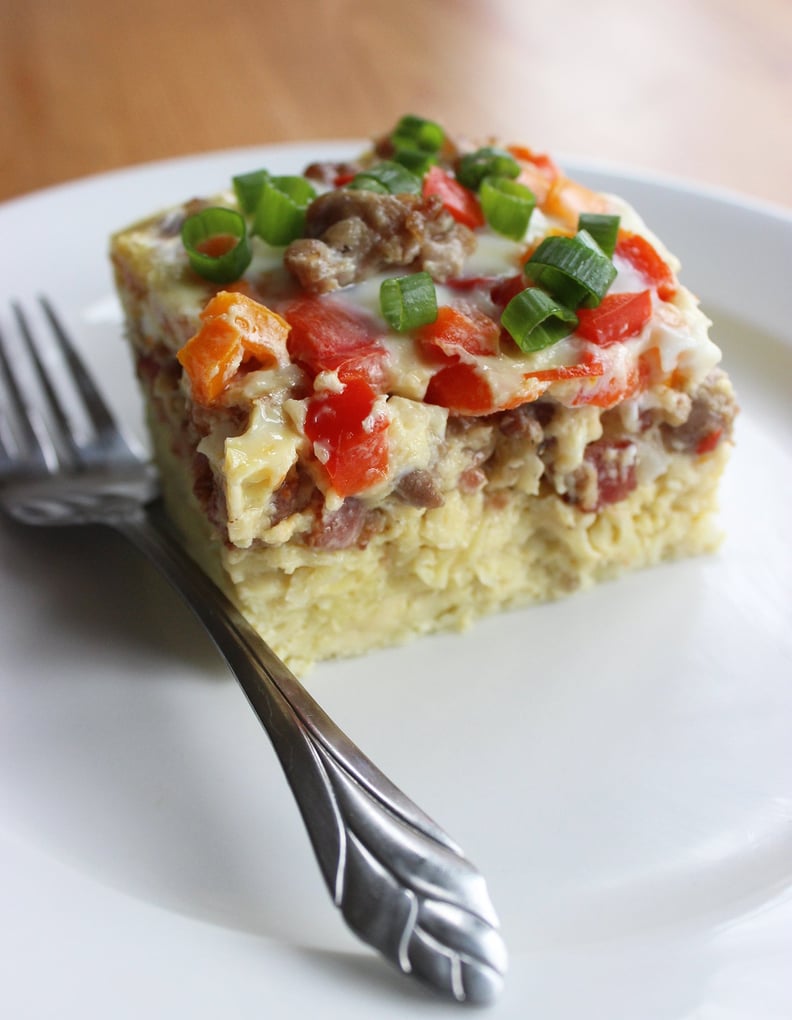 Overnight Breakfast Casserole
A meat-lover's alternative to overnight oats: just set your slow cooker to low before bed, and breakfast will be waiting for you in the morning. If you're on the keto diet, skip the sweet potatoes.
Get the recipe: overnight breakfast casserole
03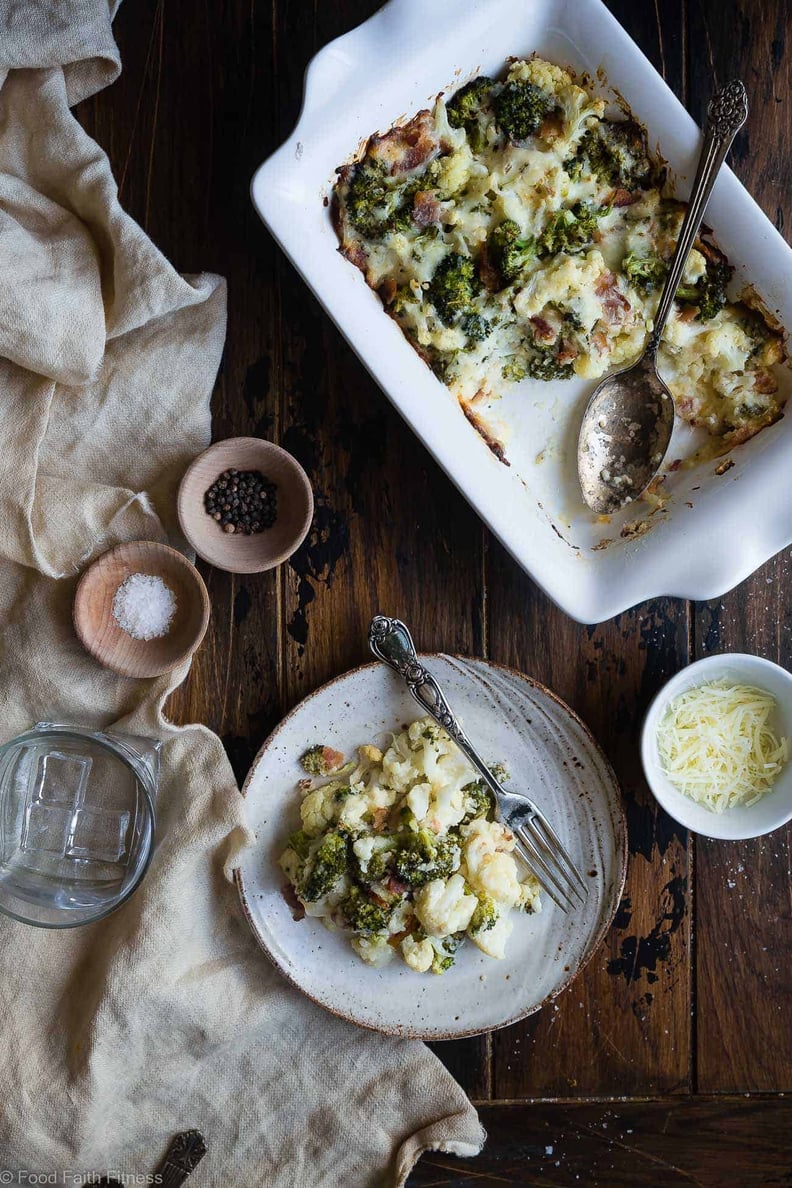 Loaded Broccoli Cauliflower Cheese Casserole
04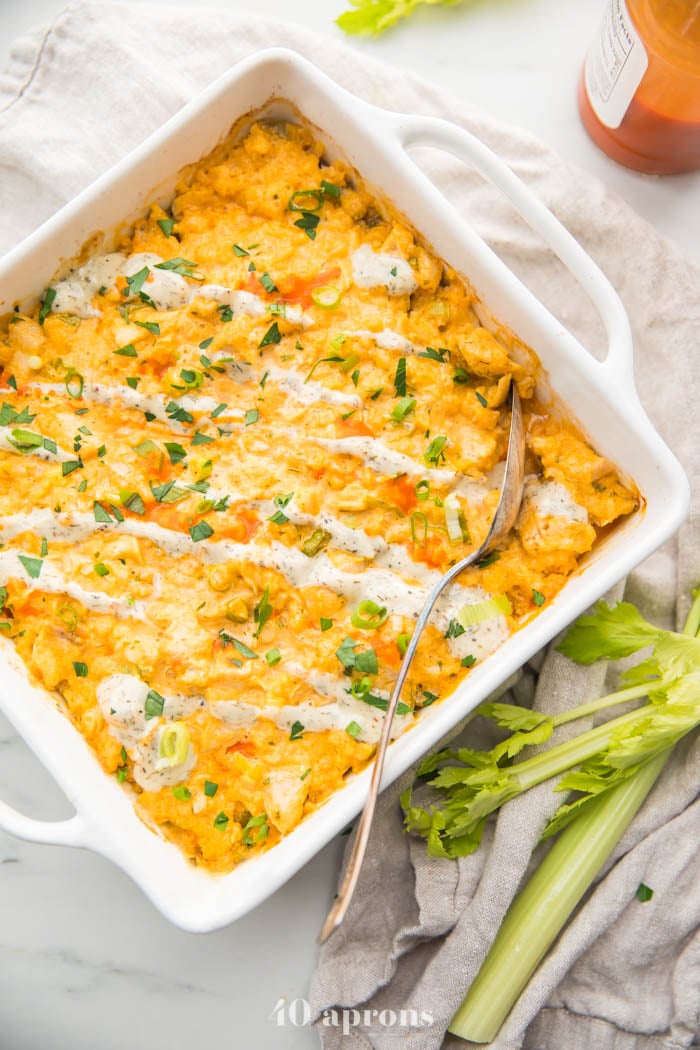 Buffalo Chicken Casserole With Ranch and Cauliflower Rice
05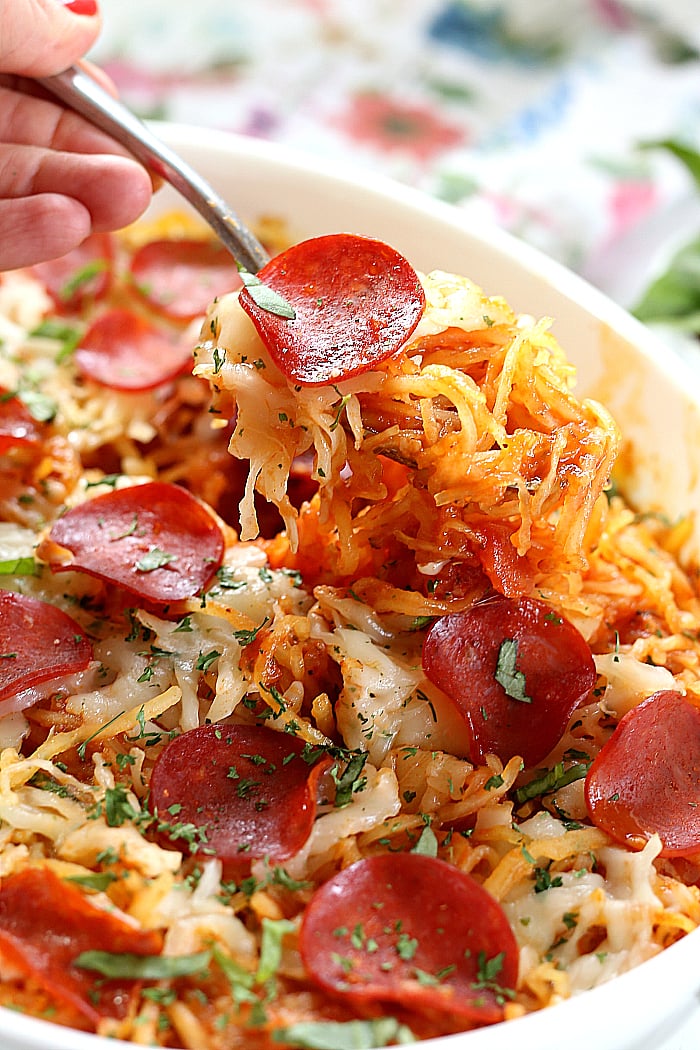 4-Ingredient Spaghetti Squash Pepperoni Pizza Casserole
06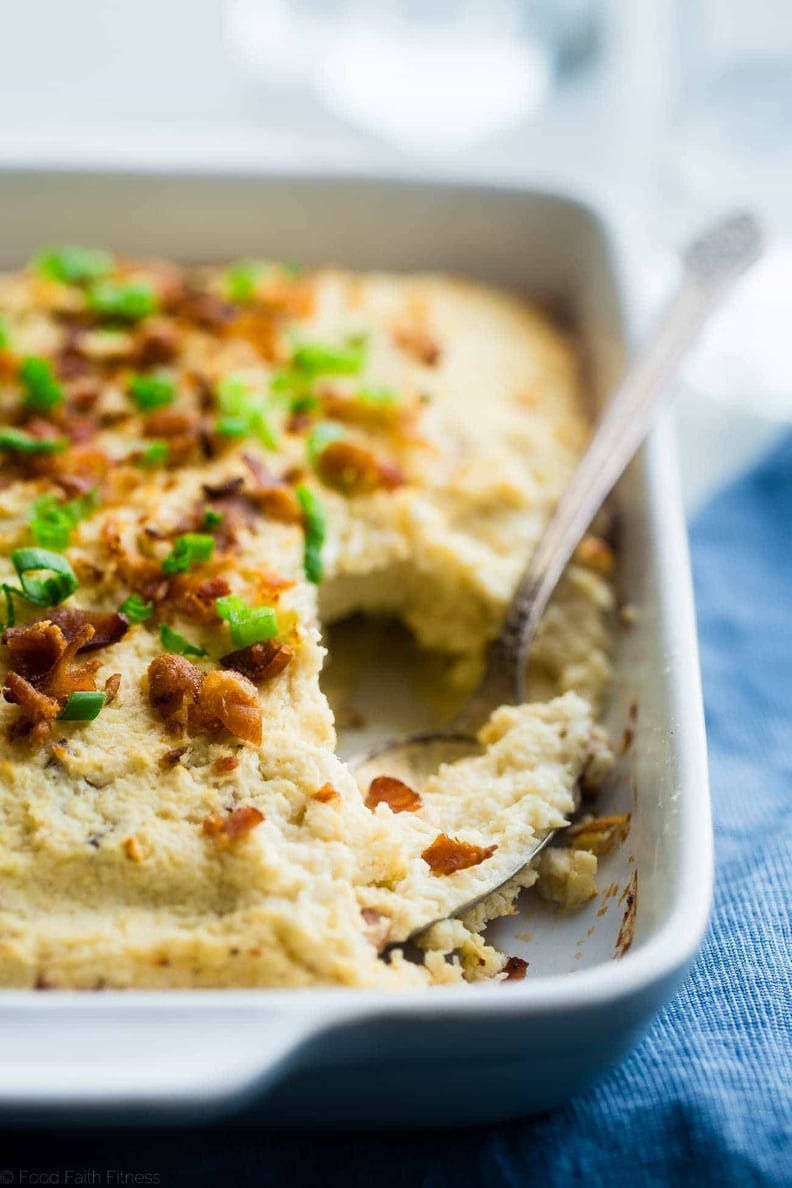 Goat Cheese Cauliflower Bake
With bacon, goat cheese, and garlic, how can you possibly go wrong? The most agonizing part of making this side dish: waiting the 20 minutes for it to bake.
Get the recipe: goat cheese cauliflower bake
07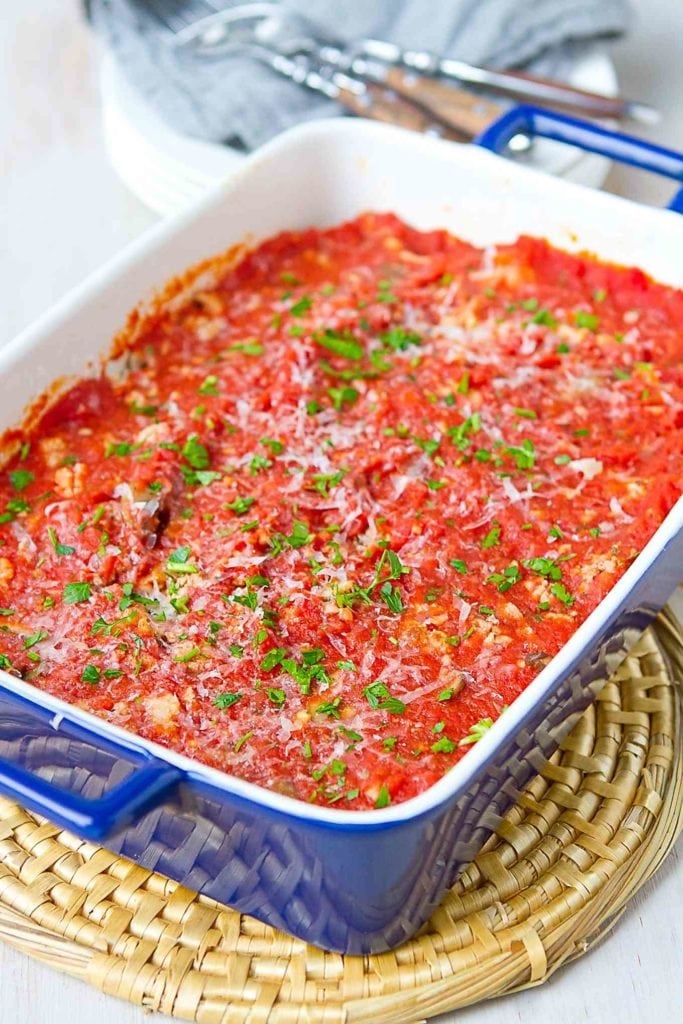 Baked Turkey Casserole With Cauliflower and Mushrooms
08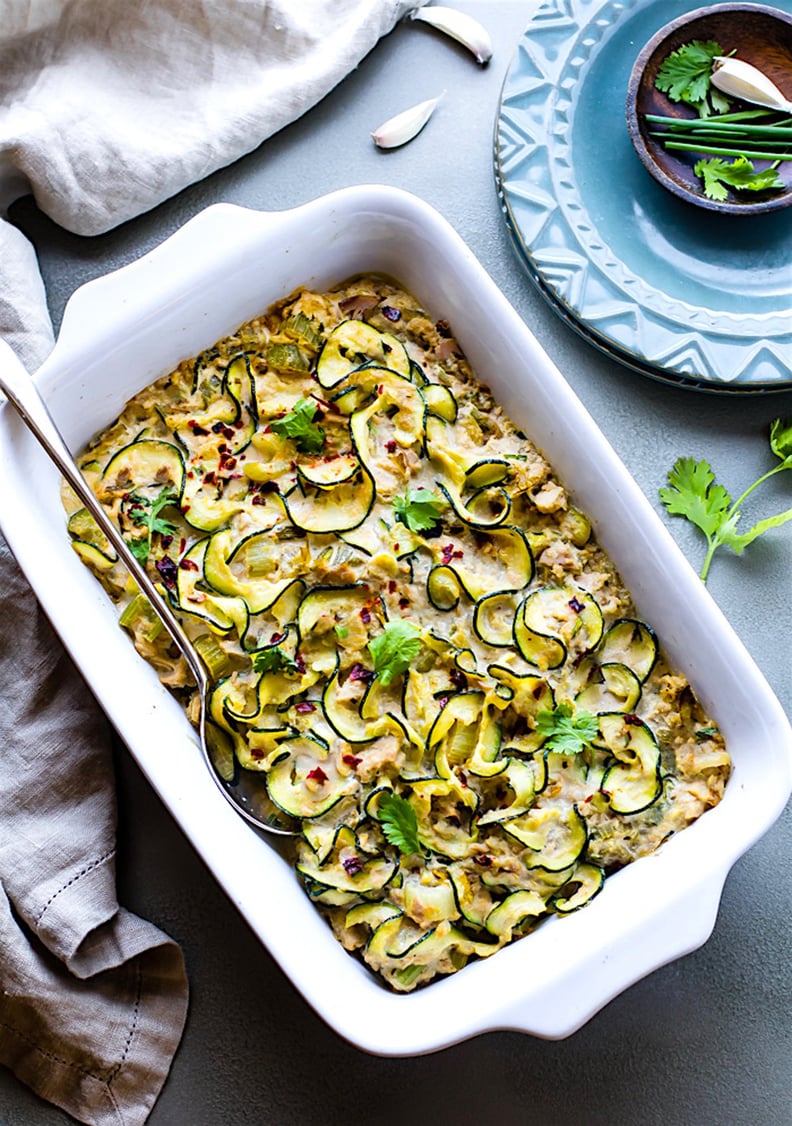 Tuna Green Chile Zoodle Casserole
09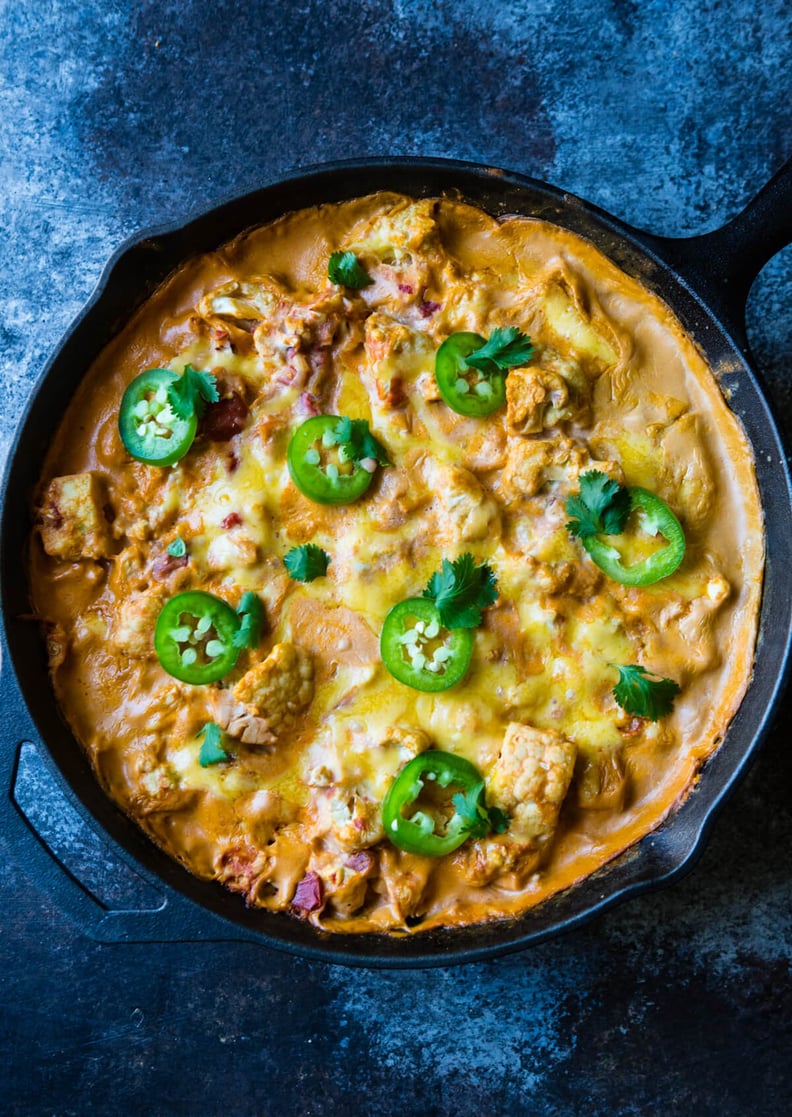 Chicken Enchilada Cauliflower Casserole
Is there anything cauliflower can't improve? This recipe delivers the same Tex-Mex flavors (including a hint of spicy jalapeño) for fewer carbs.
Get the recipe: chicken enchilada cauliflower casserole
10
Crustless Quiche With Smoked Salmon and Goat Cheese
11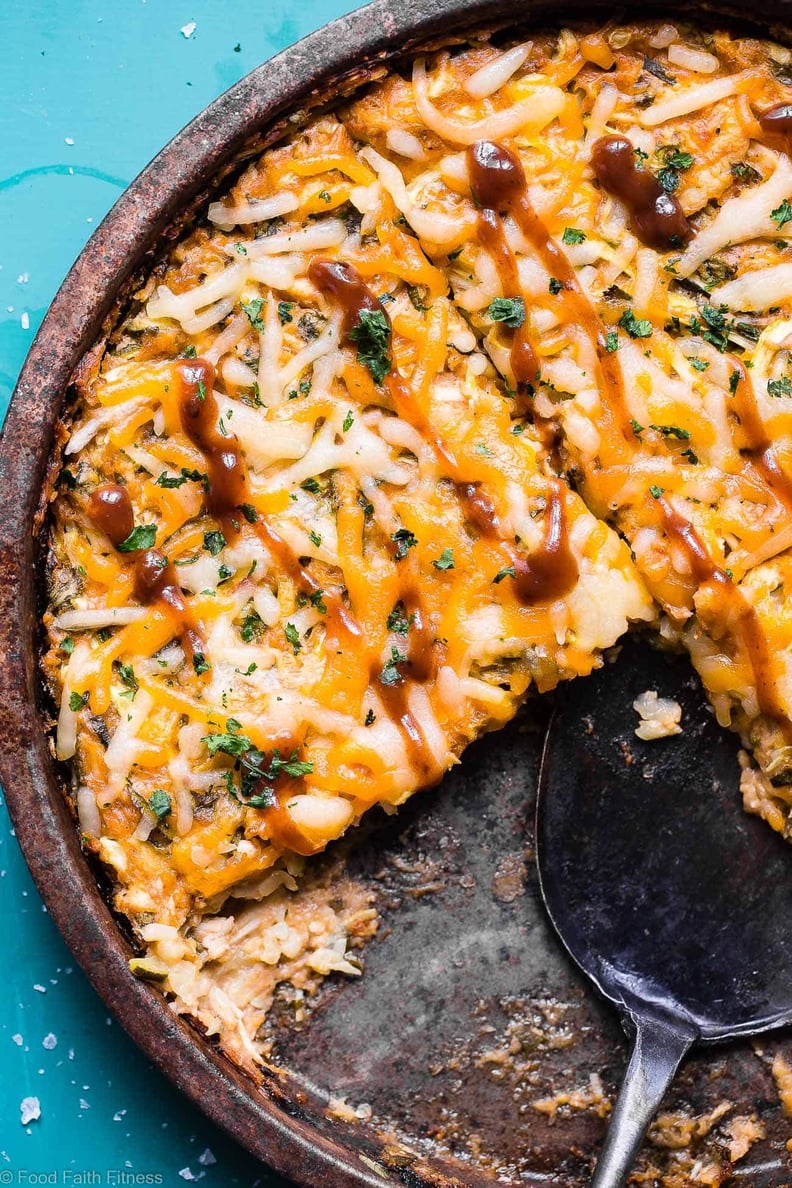 BBQ Chicken Zoodle Casserole
12