Feel Less Guilty at McDonald's With These New Low-Cal Breakfast Items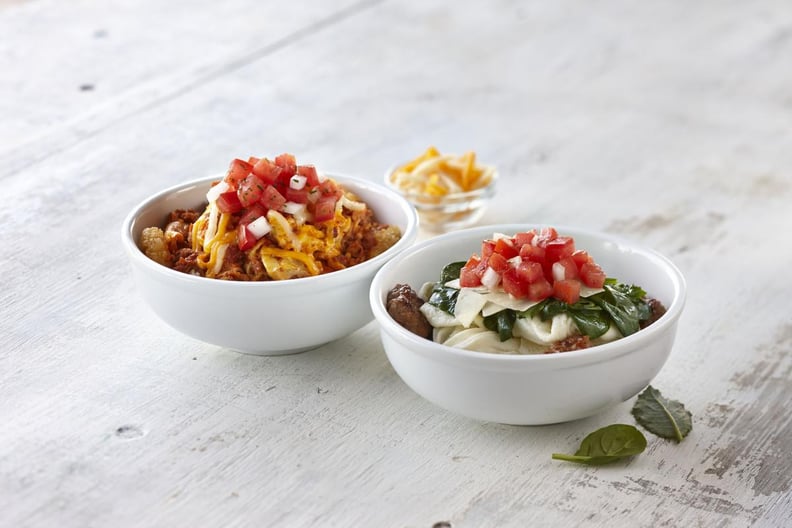 McDonald's
McDonald's
There aren't many low-calorie options from McDonald's breakast menu to choose from, but two more items are being introduced that health-conscious eaters can now enjoy. Beginning this week, McDonald's is offering Tex-Mex-inspired breakfast bowls in its Los Angeles and San Diego, CA, chains, according to CNN Money.
For a little more than $4, customers can order the egg white and turkey sausage bowl with kale and spinach, which has 250 calories and 27 grams of protein. Option number two — the scrambled egg and chorizo bowl — is heavier in calories and includes hash browns, salsa, and pico de gallo, coming out to 460 calories and 26 grams of protein.
The 800 Southern California restaurants where these new breakast bowls are being tested will also start incorporating Chobani greek yogurt in McDonald's parfaits and McCafe smoothies. McDonald's spokeswoman Lisa McComb told ABC News that it's still too early to say whether these changes will roll out to other regions.
Although McDonald's isn't the first place that comes to mind when looking to eat healthy, we're pretty excited to see some menu items we can feel less guilty about.