Signing Up For Noom? Here's How to Get the Most Out of the Popular Weight-Loss Plan
Noom is a popular diet plan that aims to help people not only lose weight but also develop a healthier relationship with food and sustain lifelong habits. But Noom isn't like other programs on the market; it was created with the help of registered dietitians and mental health experts and uses cognitive behavioral therapy to help you assess your thoughts around food and other lifestyle habits and work to make better choices.
"A program like Noom is not designed to help you to only count calories; it's designed to change how you think about the 'why' behind your food choices and enforce lifelong habits," explained Andreas Michaelides, PhD, chief psychology officer at Noom. "Allow yourself the time it takes to create these sustainable changes and focus on the little wins each day that will get you there."
You may have heard about Noom and even seen the encouraging personal stories on TV or social media, but you still may not be completely sure what the program entails. I joined Noom again in the beginning of 2021, and it's been helpful to keep me accountable and reach my weight-loss goals. I previously did the program in 2019 and lost more than 15 pounds. After a — shall we say, challenging? — 2020, I was eager to get back on track and lose the 15-plus pounds I'd gained over the pandemic.
Whether you're joining Noom for the first time ever, coming back after a hiatus, or rejoining for the second (or third) time, I tapped some of Noom's experts who explain how to get the most out of this plan. I've also shared some personal tips that have helped me on my journey. Trust me, if I can make this plan work for me, anyone can.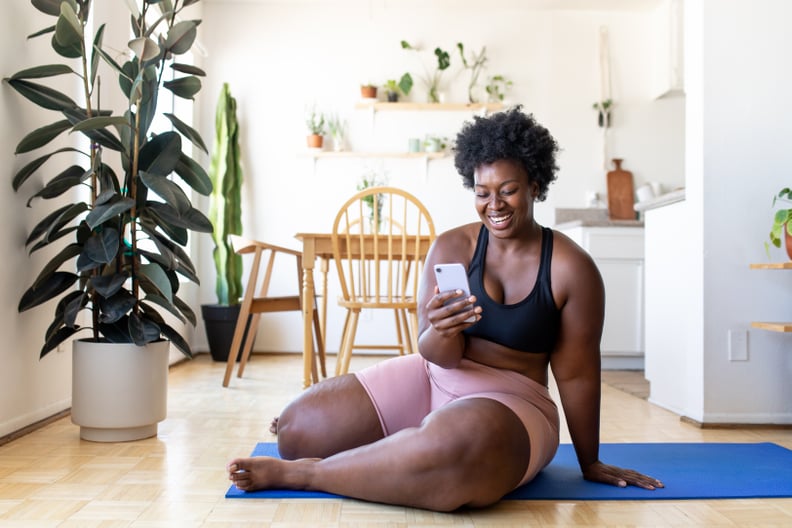 Join the Program With an Open Mind
Odds are, if you're signing up for Noom, you've probably tried other diet plans in the past. There are too many to list out, but a lot of the time, diets can feel restrictive, like a punishment, and are hard to stick to long term.
However, Elizabeth Raynor, senior coaching manager at Noom, encourages people to come into Noom with an open mind. "When you are starting a new chapter of your health journey, it can feel scary, and we often cling to old habits or ways we think are 'right' to lose weight or improve our health," she told POPSUGAR. Noom, on the other hand, takes an "evidenced-based approach that could be very different from what you've tried in the past."
Dr. Michaelides agrees. "If you're looking for a regimented plan — exactly what to eat, how much to eat, when to eat it, and what you can't eat — Noom probably isn't for you," he said. "Instead, we help you understand what habits will complement your lifestyle so that you are better equipped to make good decisions that are sustainable for your long-term health and wellness journey."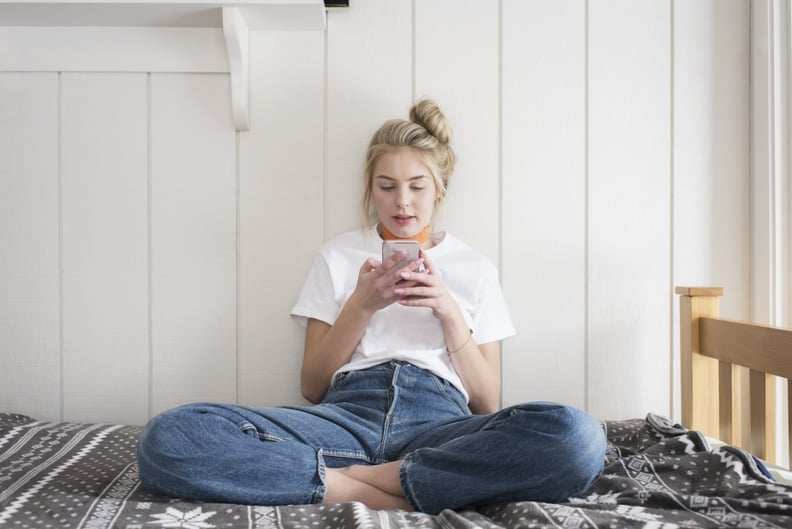 Take 10 Minutes to Read the Articles
As part of the Noom app, you'll get a few science-backed articles every day to help you understand your habits and relationship with food and help you set new goals and establish new behaviors. Sometimes, there's a pop quiz to reinforce what you've learned. It may seem tedious to get through all of them, but it only takes about 10 minutes a day. And the good news is if you don't read all the articles one day, they will save for you the next day so you can catch up.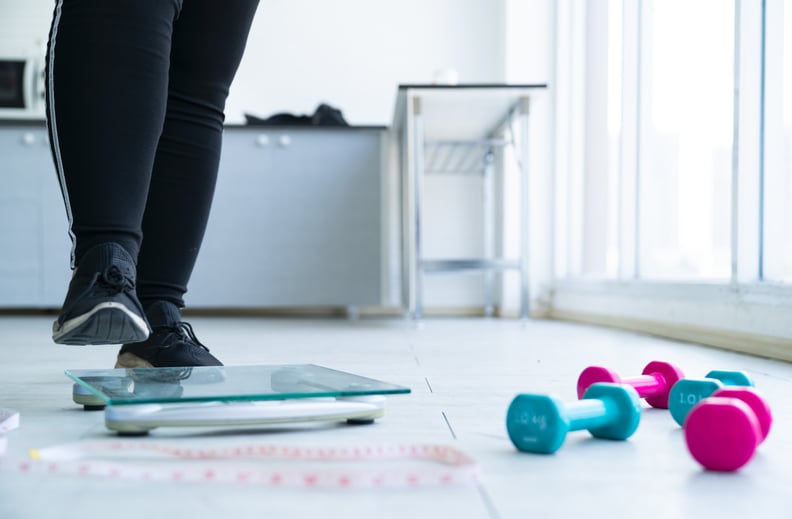 Weigh Yourself Every Day
I know, I was afraid of the scale, too. But per the Noom plan, you weigh in every day to track your weight-loss progress. Of course, any movement on the scale day to day can be a reflection of other factors at play besides fat loss: water retention, eating too much sodium the night before, or being on your period, just to name a few.
But weighing in every day and looking at the chart has really helped me stay on top of my plan. Weighing in weekly could be so discouraging because I had no idea what happened from one week to the next. Although my weight does go up and down (especially if I had too many cocktails the night before), it's nice to see the general trend downward on the chart in the app.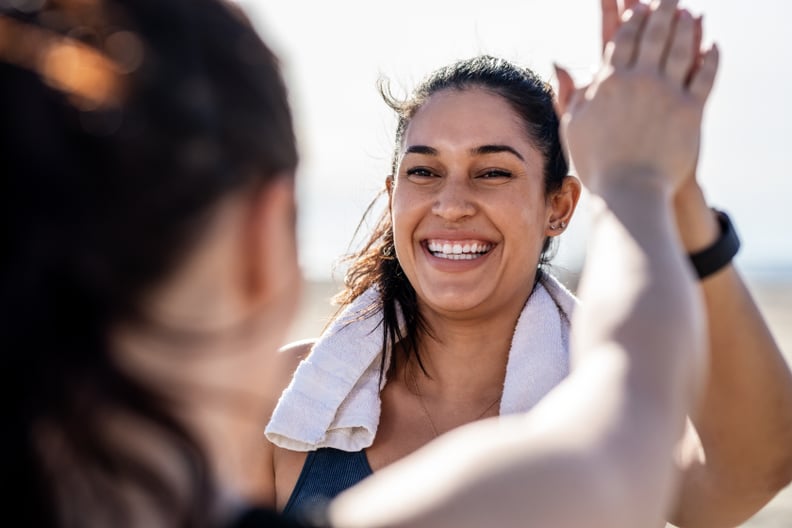 Know How You Like to Be Motivated
Do you respond to tough love? A gentle nudge? An optimistic cheerleader? Noom takes into account how you like to be motivated and uses this information to match you with your goal specialist. After you take a survey on the app, Noom connects you with a goal specialist, who will guide you through your journey and offer tips and advice and answer any questions you may have.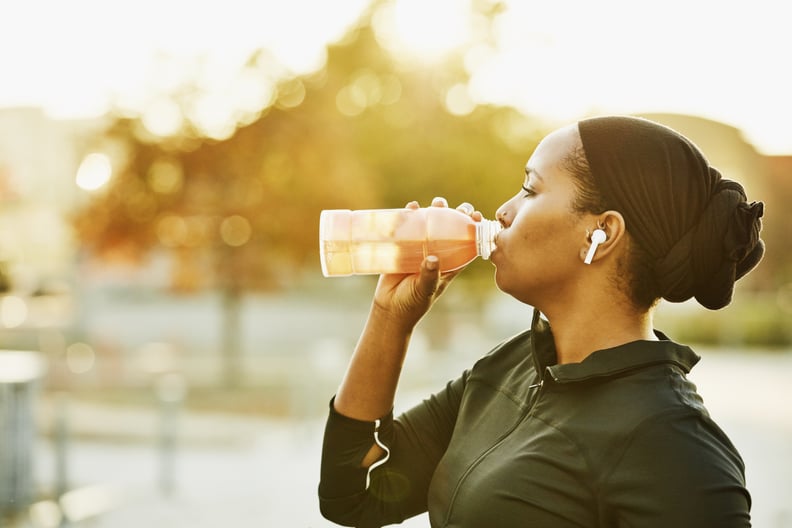 Know Your "Why"
On Noom, you establish what it calls "Your Big Picture," which is your ultimate "why" for embarking on the Noom plan in the first place. "Get clear about your goals and your why," Raynor said.
Sure, losing 30 pounds is great, but why do you want to lose weight and make healthier choices? Are you wanting to have more energy for your kids? Wanting to feel more comfortable and confident in your skin? Maybe you're on the cusp of some health issues you are trying to reverse? Knowing Your Big Picture and your ultimate why will keep you motivated if you get off track.
Noom also splits up Your Big Picture into Super Goals, where you establish smaller goals that will help you achieve Your Big Picture. The app also encourages you to set SMART goals, which stands for Specific, Measurable, Attainable, Relevant, and Time-based. An example of a SMART goal: "I want to run the 5K my town hosts every May and not stop to walk," rather than just "I want to start running."
"Knowing where you are headed and why you want to head there is important," Raynor said. "Without your why, you would be starting a trip without knowing where you want to end up or why you want to go there. You'd just be driving around aimlessly forever!"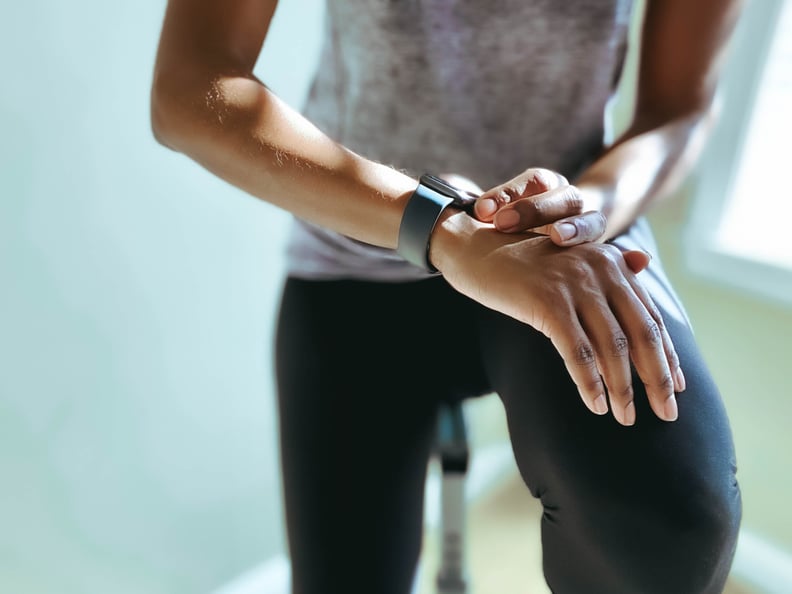 Connect a Smart Device If You Have One
Noom helps you set a daily step goal. I'm sure you have heard all about how walking more is good for your health, and it's true — getting in your steps is part of nonexercise activity thermogenesis (NEAT), the activity you do outside of formal exercise that can help you get more movement in the day, burn calories, and lose weight. You'll start with a modest step goal, and Noom will help you slowly increase that goal every week. If you want, you can manually adjust your own step goal.
If you have a smart device, such as a Fitbit or an Apple Watch, you can connect it to the Noom app, which will track your steps and add them to the app. If not, your phone will act as a pedometer and track your steps for you.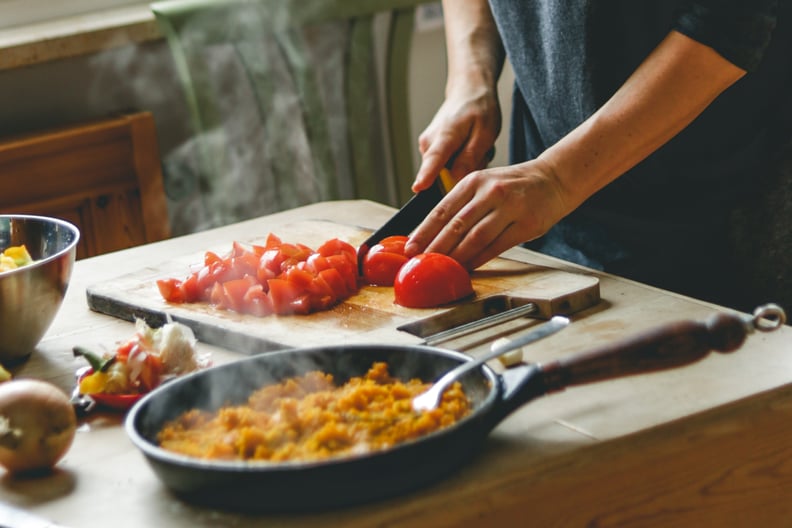 Plan Out Your Meals
Part of Noom includes a food journal, where you track your meals for the day. Noom gives you a daily calorie target (which you can adjust in the settings and might be higher or lower depending on how much activity you've done that day). This feature also categorizes the food you log as green, yellow, or red and how much of each category you should aim for.
To stick to your daily calorie target, it's helpful to plan out your meals in advance. You don't need to do a full meal prep for the week (although that might be helpful), but I find logging my day's worth of meals and snacks in the morning helps me stay on track and mindful of where I'm at in my calorie budget. Of course, I don't always stick to the day's plan 100 percent and will adjust accordingly, but having a calorie estimate in mind ahead of time helps me stay on track.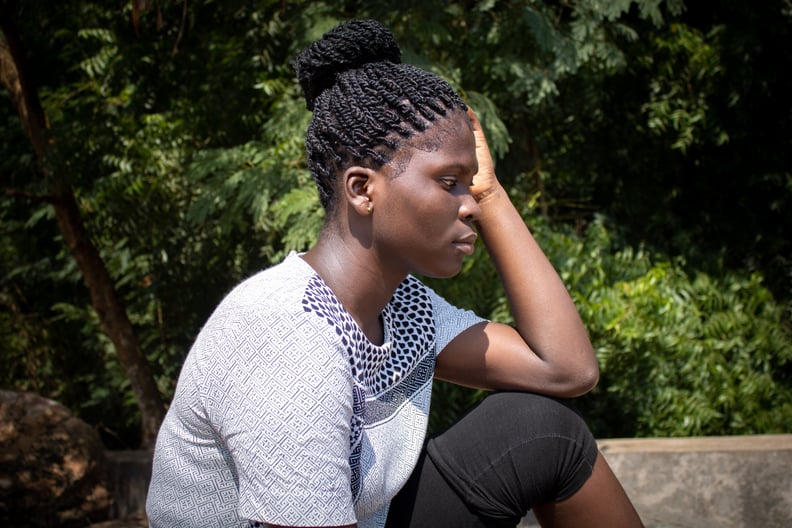 Don't Beat Yourself Up If You Get Off Track
Getting started with a new program is exciting; just think about all the positive changes you will be making! But it can quickly turn discouraging if you slip up — like going over your calorie budget, not meeting your step goal, or not weighing yourself for a few days — and then get disappointed in yourself.
"Most importantly, don't judge yourself," Raynor said. "These moments are a part of the journey; expect them, learn from them, and just get back to it!" She pointed out that if you had a goal to walk 10,000 steps a day but only made it to 4,000 for a few days, it might be easy to throw in the towel. "But at the end of the month, what will get you closer to your goals?" Not beating yourself up and starting fresh the next day will be much more beneficial than waiting to start over the next week or month — or worse, quitting altogether.