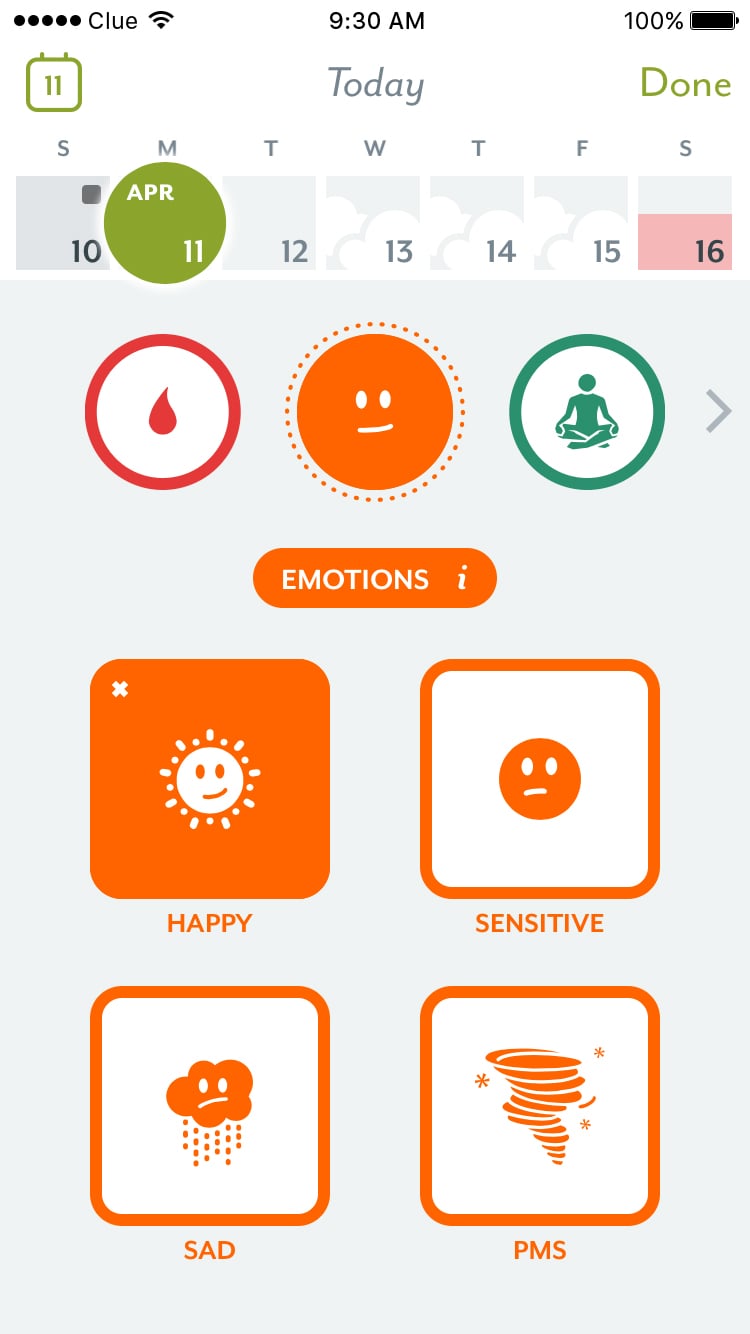 POPSUGAR Photography | Sheila Gim
POPSUGAR Photography | Sheila Gim
Wouldn't it be great to know exactly which days in the month your skin is going to break out, or when you know for a fact you're going to crave chocolate no matter what? One app has made this possible with a few taps, and it's as helpful as it sounds. Let me convince you why this period tracker is something you absolutely need to have on your phone.
Clue, the personalized health app, is a period tracker like no other. It has transformed the way I manage my period and symptoms and could also be a game changer for those with undiagnosed female health concerns. The app has so many features, including a pill reminder and notification, smart tips based on your cycle, and cycle reports. As far as tracking symptoms, Clue has created a detailed system for a very accurate and personalized report. Cravings, mood, pain, energy, emotions, skin, hair, blood, and much more can be tracked, including a tags section to add any of your symptoms not already logged.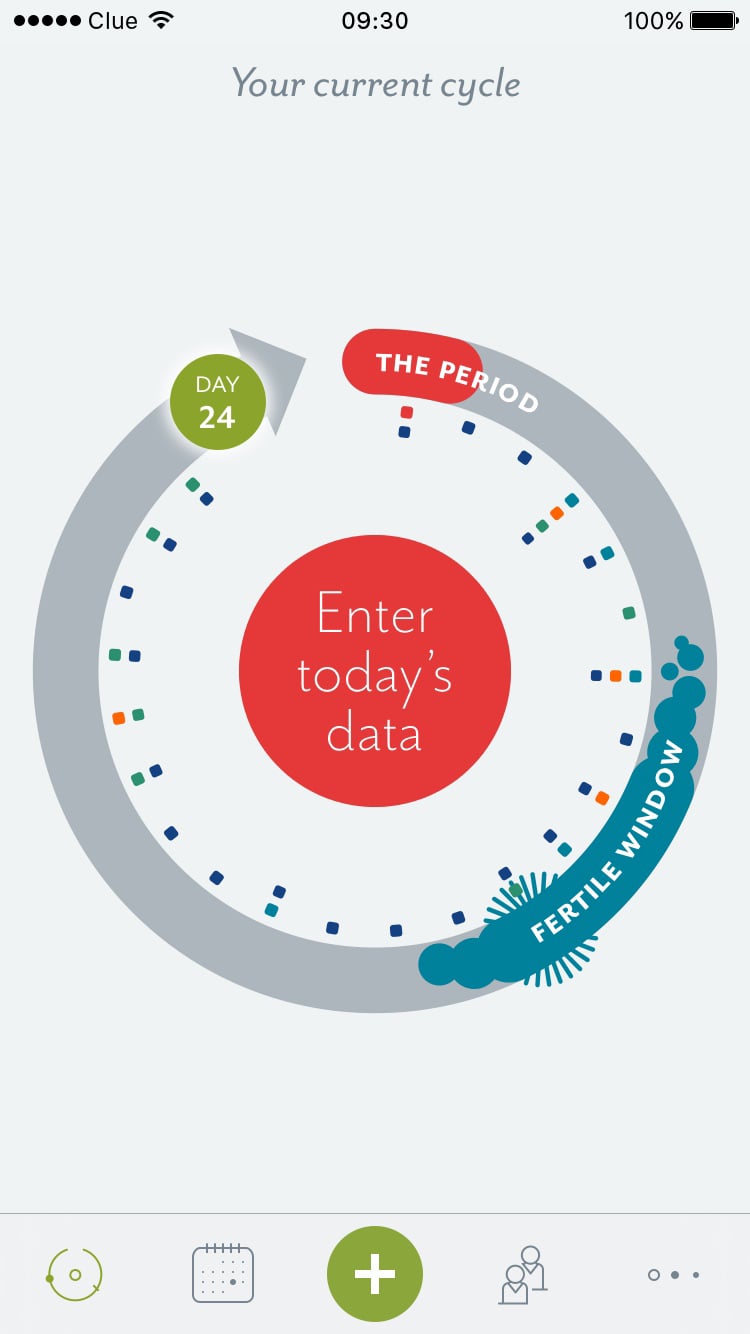 The app allows you to track your symptoms, but also helps out with birth control. It sends a notification (at your request) every day to remind you to take the pill and also helps to identify what you need to do if a pill has been missed. This includes information on how it affects fertility, chances of pregnancy, and when emergency contraception may be needed.
Perhaps best of all, the app can detect when something in your cycle appears out of the norm. You can save this as a PDF cycle report that identifies symptoms along with app data insights. The app notified me when my period was irregular, advising a visit to the GP for possible symptoms of PCOS and Endometriosis. As someone who has been diagnosed with Endometriosis I was very impressed that the app picked up on this, something that would have been very useful before my diagnosis.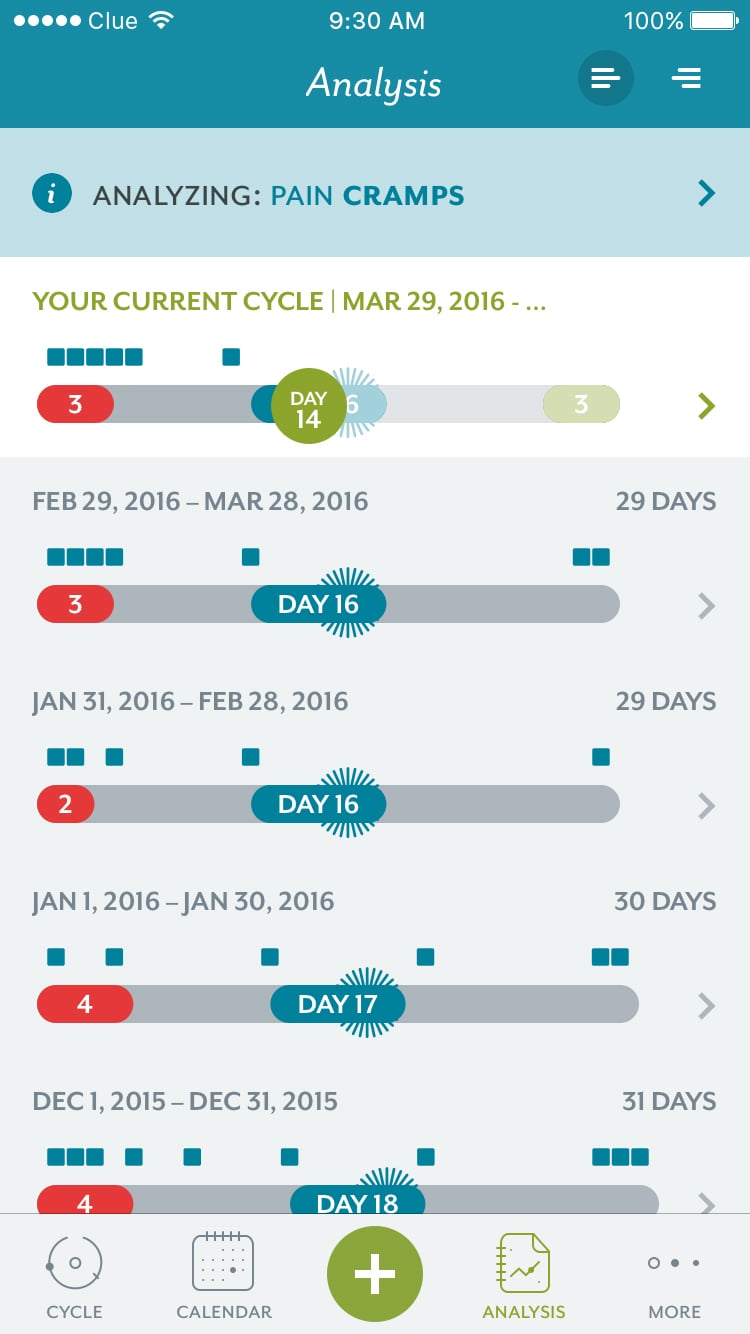 Clue has also made my Endometriosis symptoms much more manageable. I am able to identify when my worst pain days are likely to arise and how best to manage my symptoms. The app allows women to be completely aware of how periods effect overall health and be in control of their symptoms.
If you get nothing else out of it, at least you can blame those Netflix and binge sessions on that time of the month with scientific evidence.