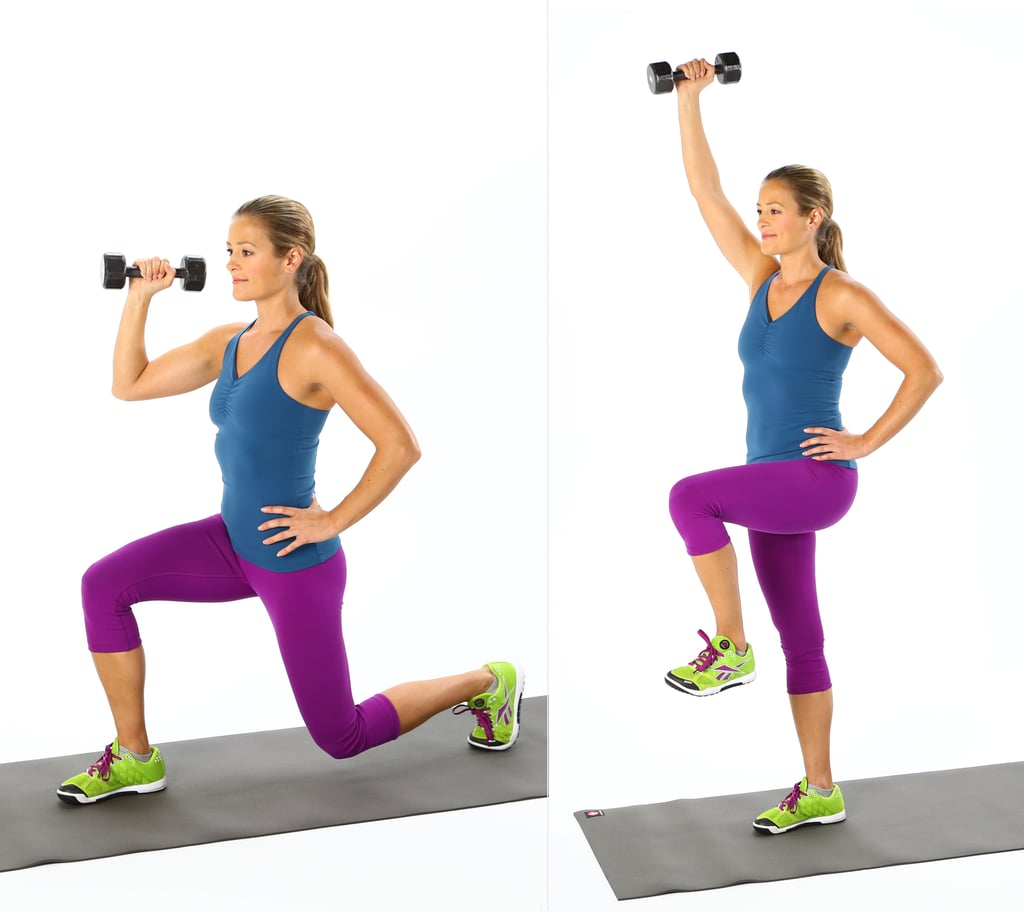 13
Lunge With Overhead Lift
This lunge variation works your arms and challenges your balance and core strength.
Begin with your feet together holding a weight in your right hand. As you step your left foot back into a deep lunge, bend your elbow to a 90-degree angle with your palm facing in towards your body.
Transfer your weight to your right leg, and swing your left leg as you press your dumbbell towards the ceiling.
Step back to lunge slowly with control finding balance with your core strength. This completes one rep.