Crunch Variations
19 Exercises to Help You Say Bye-Bye to Boring Crunches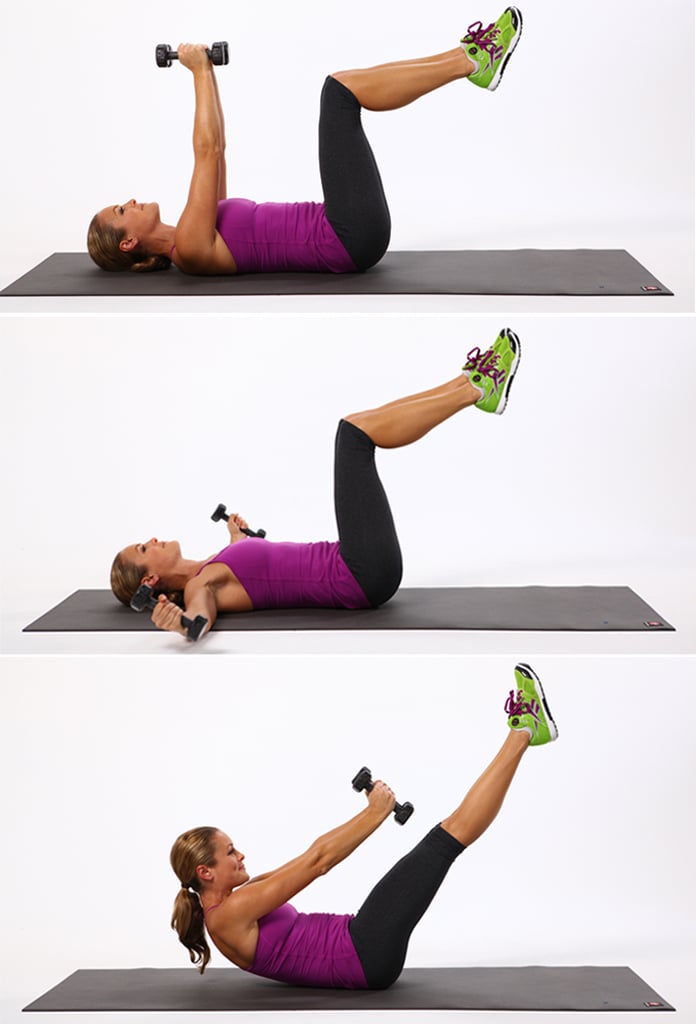 Lie on your back with a dumbbell in each hand. Raise your arms straight above your chest, with a slight bend at each elbow. Raise your legs up to tabletop with knees bent at a 90-degree angle.
Inhale, and bring your arms to your side, with a slight bend at each angle. Exhale as you bring your arms back up to starting position.
Once your arms are back straight, lift your upper back, and do a curl up toward your legs, pushing your waist to the ceiling. As you curl up, stretch your legs out in front of you.
Uncurl your body slowly as you lower down. Bend your knees, so they are at a 90-degree angle. Once your head is back on the floor, release your arms back out by your side, making sure you don't let your upper arms touch the floor.
This completes one rep.