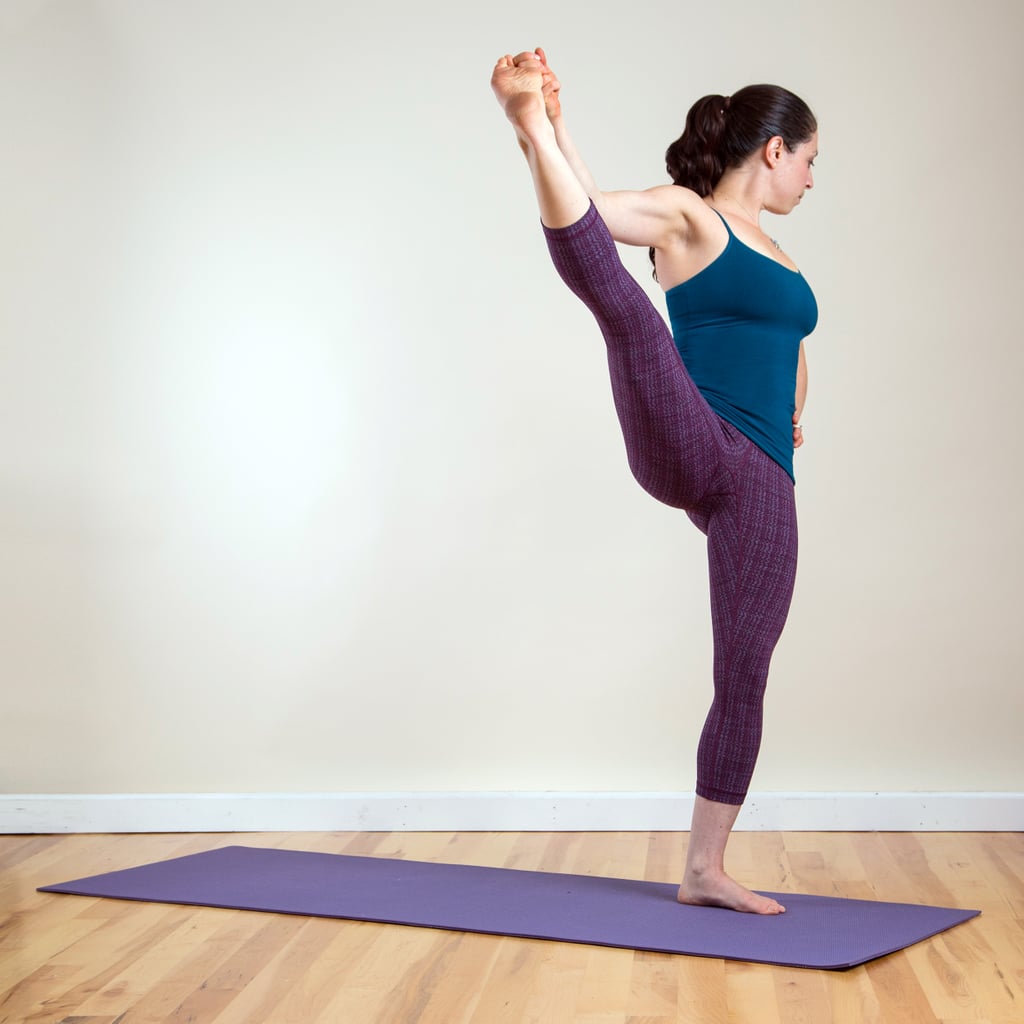 5
Standing Hand to Big Toe B
From Standing Hand to Big Toe A, rotate your right leg out to the side. Focus on keeping your standing leg straight, tucking in the tailbone and lengthening the spine. If this is a challenge, bend the right knee.
Once you feel balanced, turn your head and gaze over your left shoulder.
Hold this balancing pose for five deep breaths.