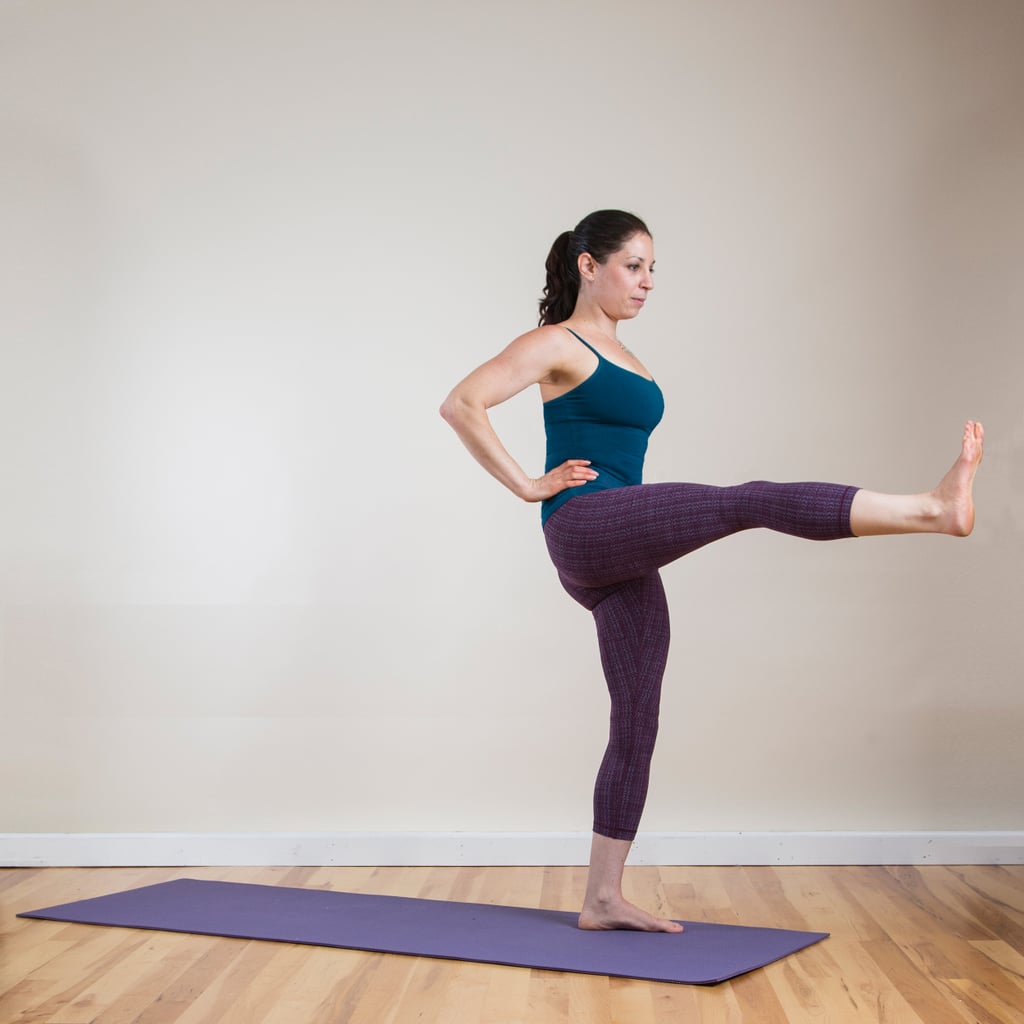 6
Standing Hand to Big Toe D
From Standing Hand to Big Toe B, rotate the right leg back to center, release hold of the big toe and bring the hands to the hips.
Straighten and lift the right leg as much as you can, keeping the shoulders stacked over the hips.
Flex the right foot, holding here for five breaths.