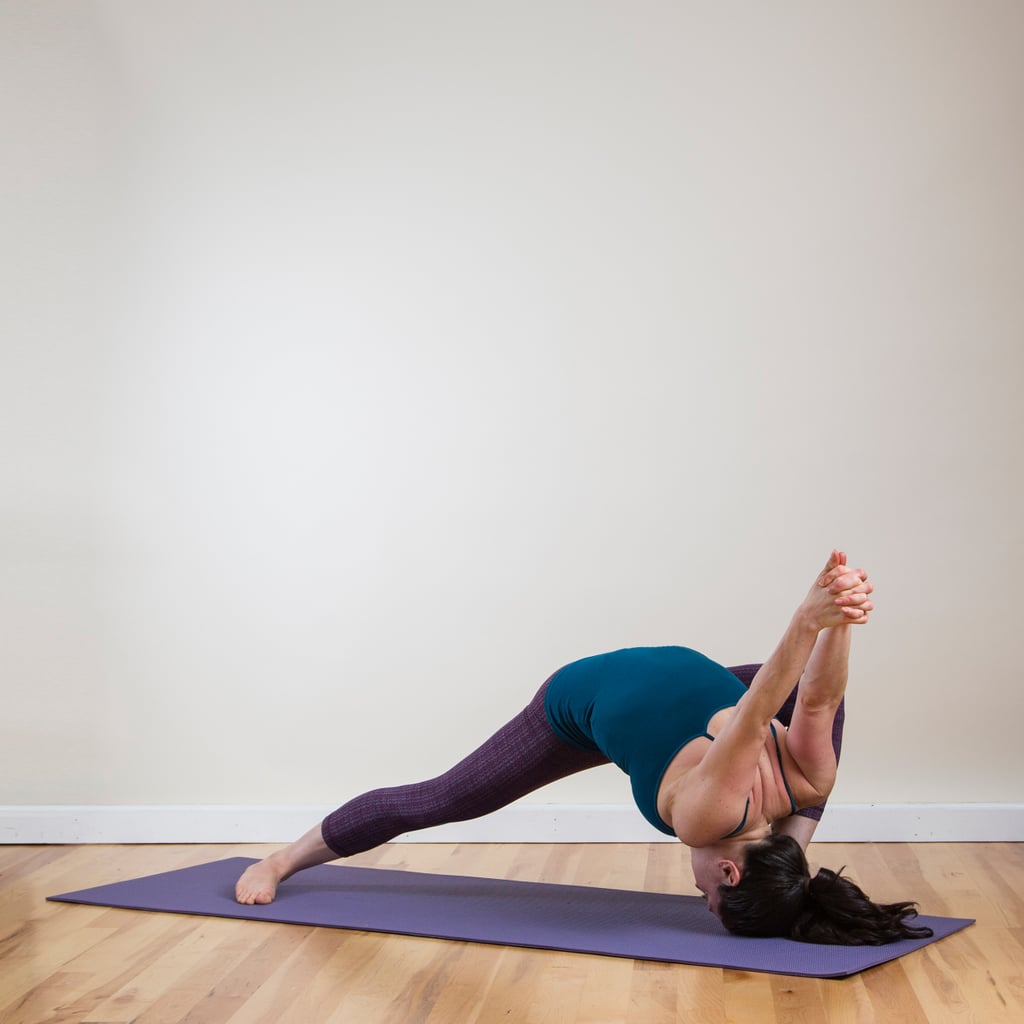 From Arching Warrior, lift the torso and fold forward, lowering the head toward the floor. If you can, rest the top of the head on your mat.
Press the heels of the palms together in a double fist, lowering the hands over the head. If this is too intense, rest your hands on the mat.
Breathe deeply for five breaths.