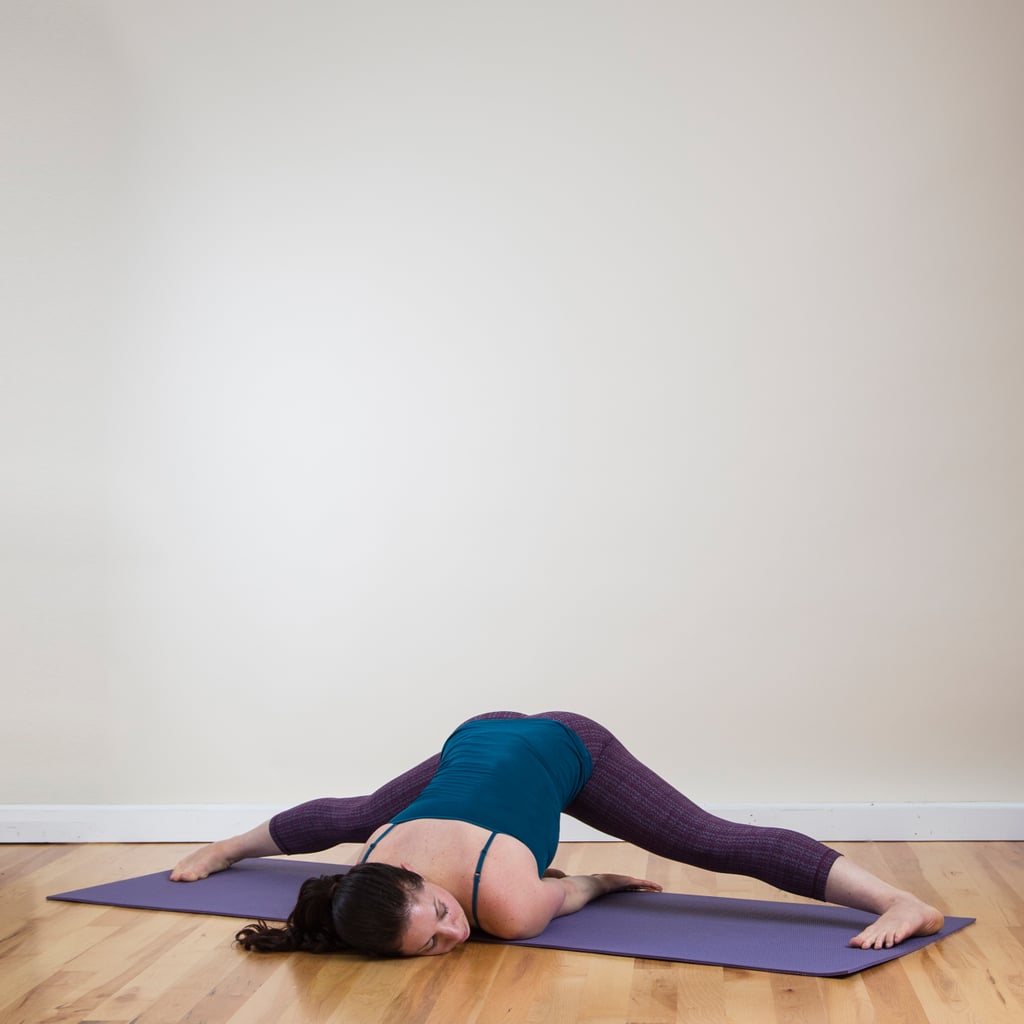 From Wide-Legged Forward Bend C, release your hands to the mat below your shoulders.
Start to inch your feet farther apart, making sure to keep your heels wider than your toes. Keep the soles of your feet flat on the ground at all times to protect your knees.
As your hips get lower, you can prop yourself up with your forearms, or move down to your shoulders.
If your shoulders are on the ground, turn your head to the side, and rest your cheek on the ground so you don't bruise your chin.
Hold this inner-thigh stretch for five breaths.