Diet Myths and Weight Gain
Are These Diet Myths Causing Your Weight Gain?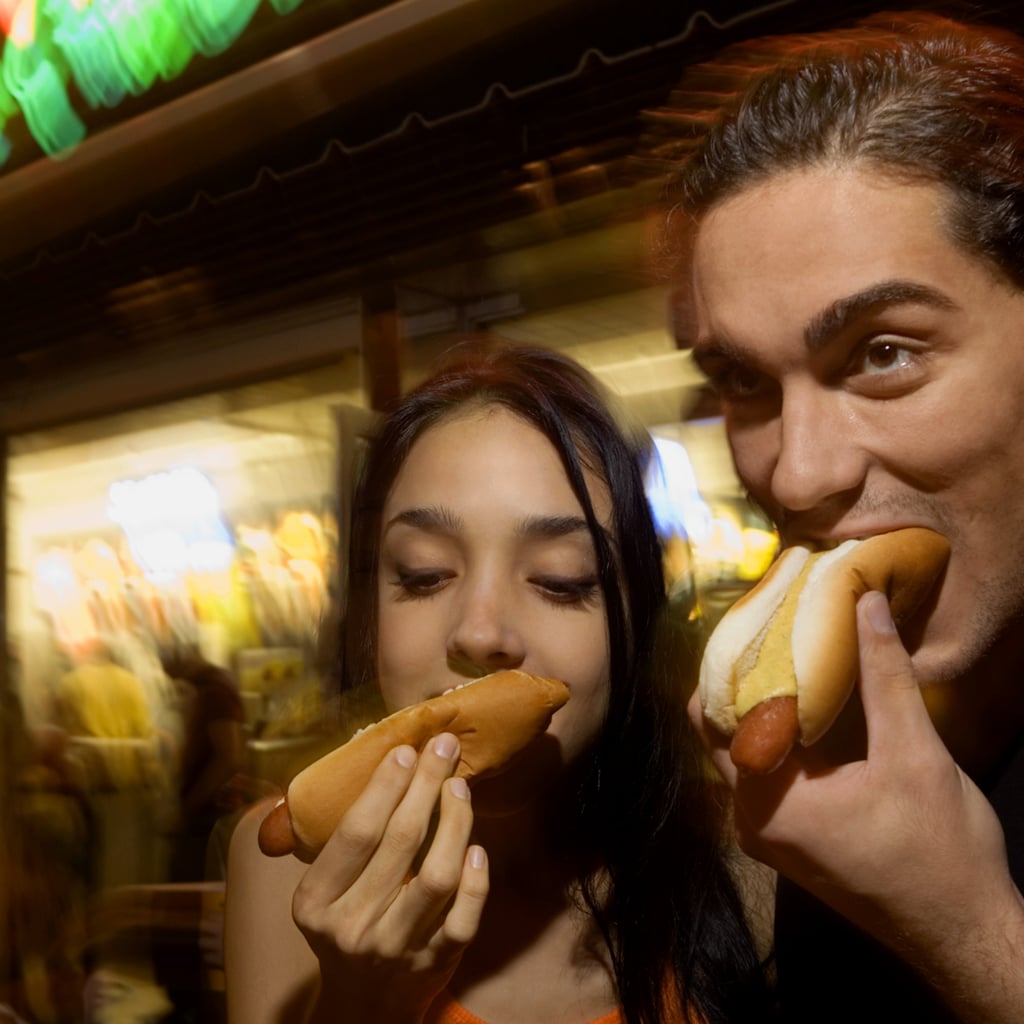 1
Myth: Don't Eat After 8 p.m.
Truth: What time you eat doesn't matter, but daily calorie intake does.
Despite popular belief, food you consume at night does not automatically get stored as fat, so giving yourself a cutoff time to stop eating is not going to help you slim down. The best way to drop pounds is to watch your calorie intake throughout the entire day without exceeding the number of calories right for you.
Research does show, however, that many women consume half their daily calories at or after dinner, and stress eating plays a huge role. Keep in mind that eating the wrong kinds of food at night — namely high-cal, high-fat — can affect digestion, making you toss and turn in bed. And not enough sleep can then cause you to overeat the next day to make up for low energy. That's why some experts suggest eating most of your calories earlier in the day with your biggest meal being at lunch, then eating a lighter dinner. But if you know you like to nosh on a little something after dinner, save 150 to 200 calories for later. These dessert-style Greek yogurt recipes are perfect.