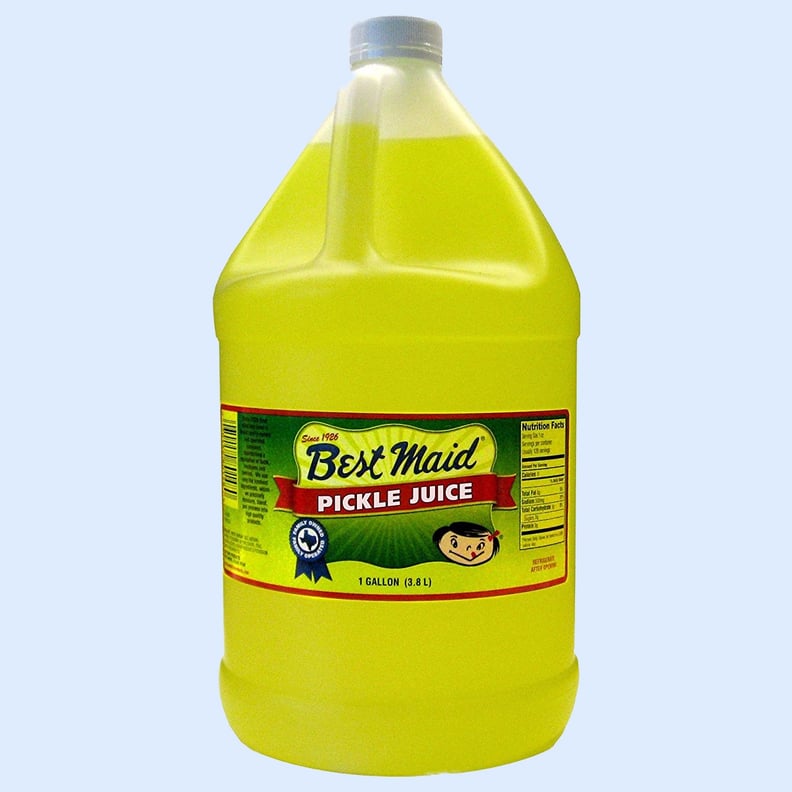 As POPSUGAR editors, we independently select and write about stuff we love and think you'll like too. If you buy a product we have recommended, we may receive affiliate commission, which in turn supports our work.
If you've ever suffered through an intense muscular cramp, you've probably learned that briny pickle juice is a quick remedy for the splitting pains experienced after a long run or intense workout. Or perhaps you're more aware of pickle juice's other famous use — as a near-instant hangover cure! Either way, there are plenty of uses for salty, sour pickle brine that go far beyond flavoring brunchtime Bloody Marys, but sometimes you don't want to deal with the actual pickles themselves. That's why the discovery that you can buy a gallon of just the juice on Amazon is such a "big dill" . . . you can use it to make muscle-recovery pickle popsicles, cocktails, and everything in between!
Check out the full gallon size below, then shop other options for pickle juice on Amazon. Try them all — we won't judge!